1947 – Mechanical Lobster – Harry Rieseberg / Charles Warren (American)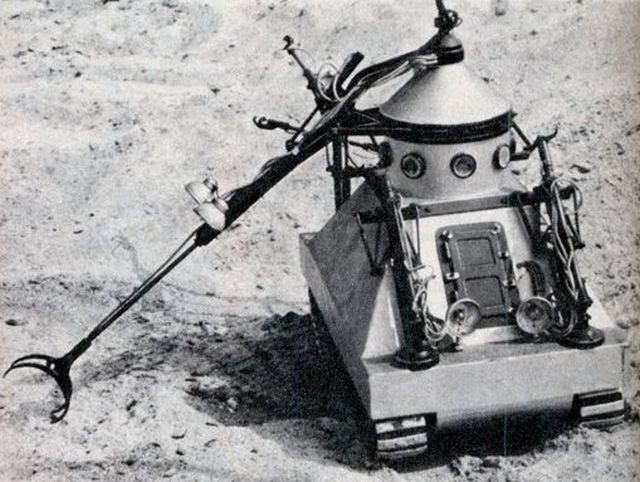 1947 – Mechanical Lobster model by Harry Rieseberg and Charles Warren.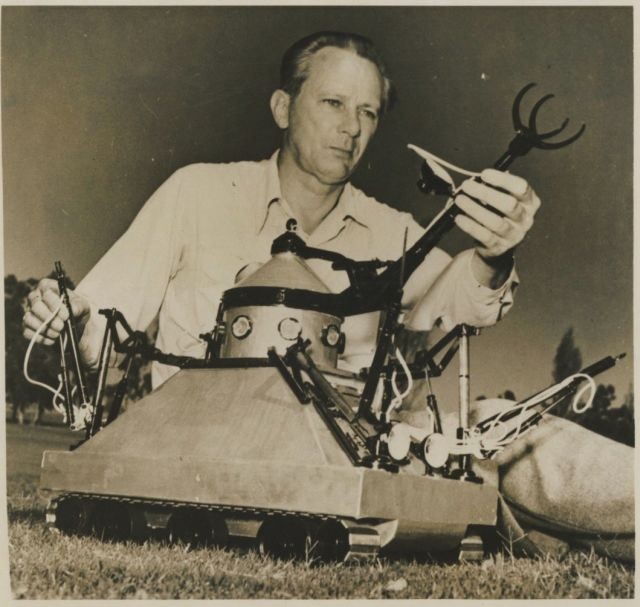 ---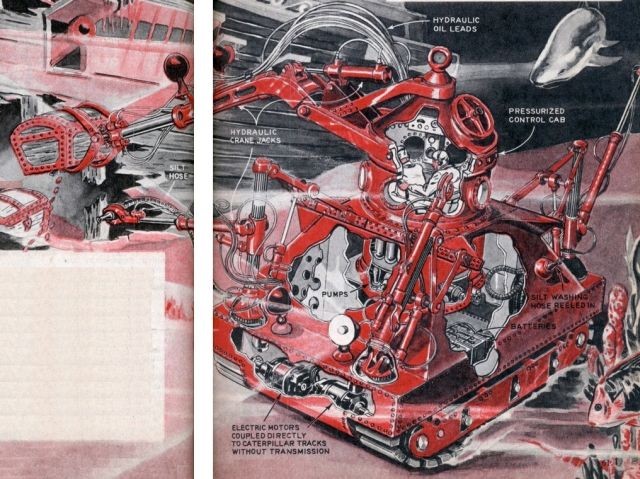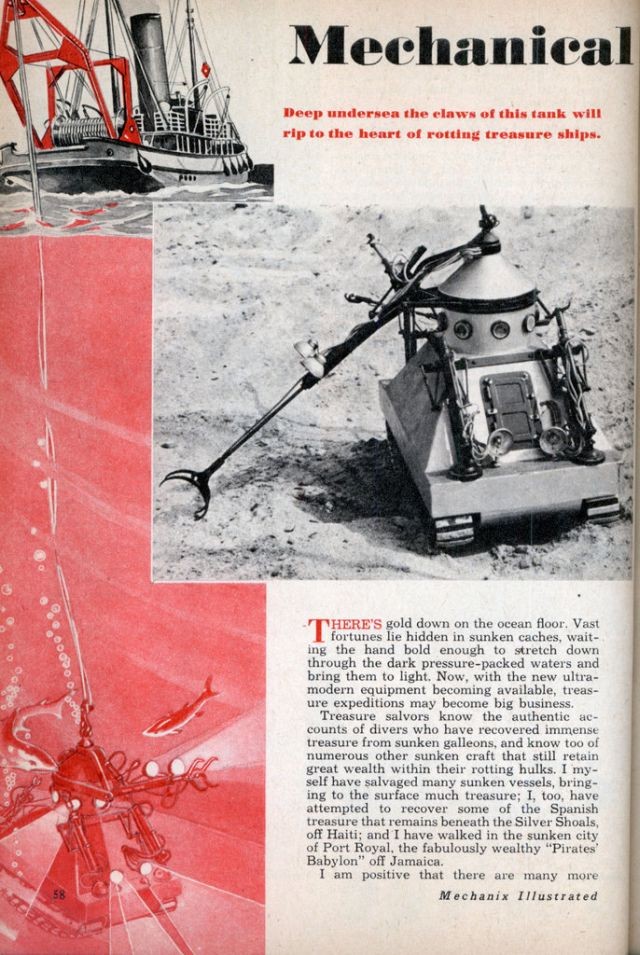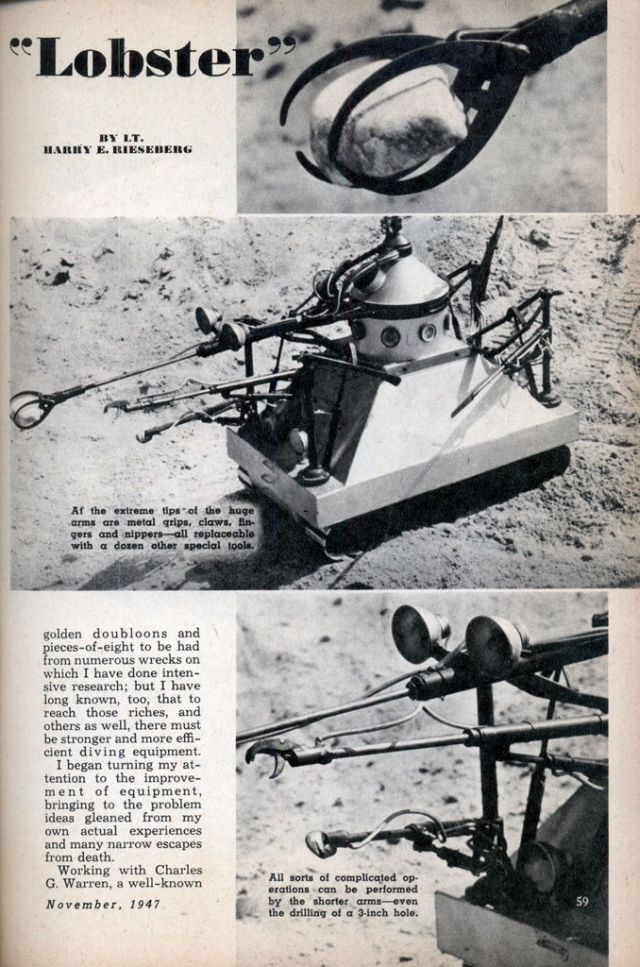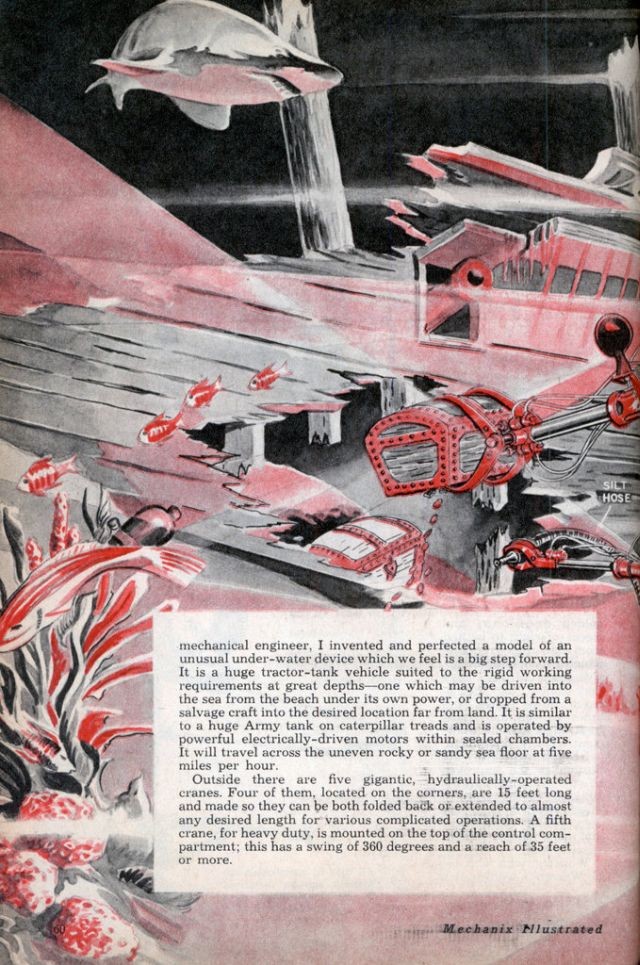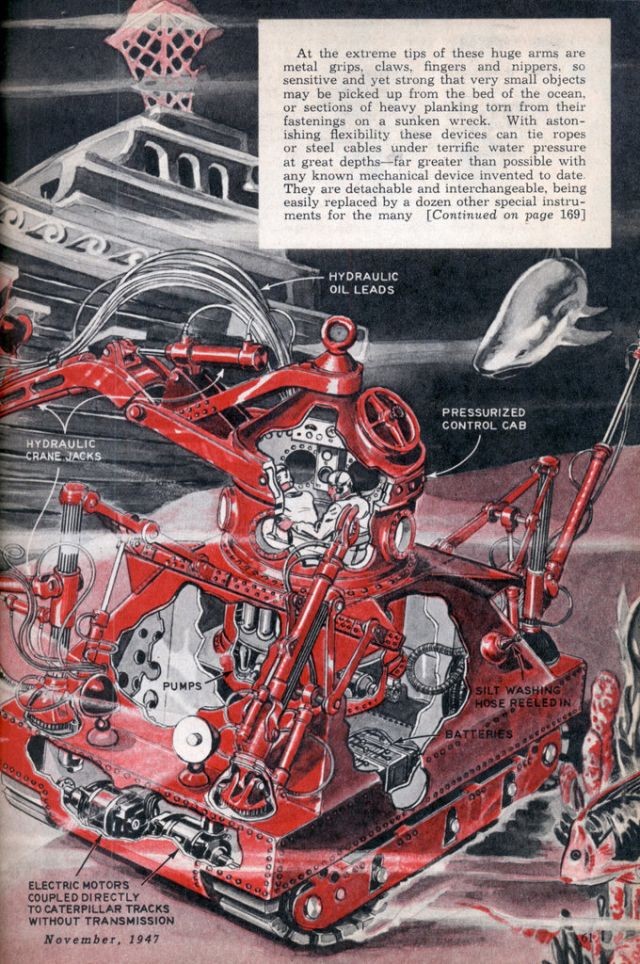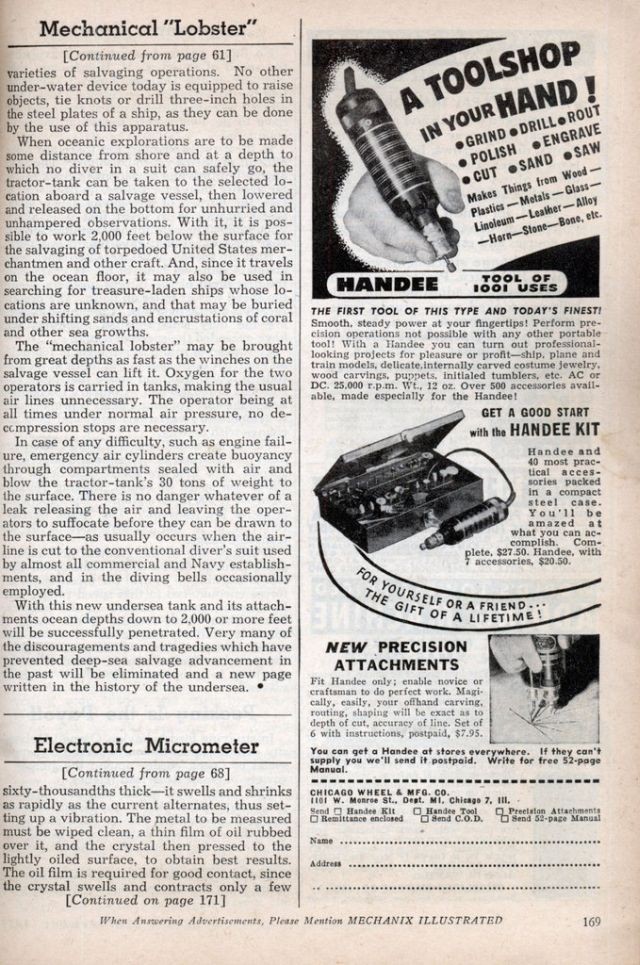 Source: Mechanix Illustrated, Nov 1947.
Mechanical "Lobster"
Deep undersea the claws of this tank will rip to the heart of rotting treasure ships.
THERE'S gold down on the ocean floor. Vast fortunes lie hidden in sunken caches, waiting the hand bold enough to stretch down through the dark pressure-packed waters and bring them to light. Now, with the new ultramodern equipment becoming available, treasure expeditions may become big business.
Treasure salvors know the authentic accounts of divers who have recovered immense treasure from sunken galleons, and know too of numerous other sunken craft that still retain great wealth within their rotting hulks. I myself have salvaged many sunken vessels, bringing to the surface much treasure; I, too, have attempted to recover some of the Spanish treasure that remains beneath the Silver Shoals, off Haiti; and I have walked in the sunken city of Port Royal, the fabulously wealthy "Pirates' Babylon" off Jamaica.
I am positive that there are many more golden doubloons and pieces-of-eight to be had from numerous wrecks on which I have done intensive research; but I have long known, too, that to reach those riches, and others as well, there m
Tags: 1947, American, Armored Diving Suit, Atmospheric Diving Suit, Cable Cam, Charles G. Warren, Cuirassed Diving Suit, Deep Diving Apparatus, Deep Sea Diving Suit, Deep-sea Salvage Apparatus, Diving Armor, Diving Armor Suit, Diving Dress, Diving Suit, Harry E. Rieseberg, Iron Man, Iron Suit, Lula Romano, Machine for Submarine Salvage Operations, manipulator arm, Mechanical Lobster, Mobile Submarine Diving Bell, Patent, Spidercam, Submarine Apparatus, Submarine Armor, Submarine Armor Suit, Submarine Exploring Armor, undersea robots, Underwater robotics, underwater robots