1917 – Submarine Armor – Charles H. Jackson (American)
Submarine Armor invented by Charles H. Jackson achieved a depth of 360 feet in December 1919 with Frank Turner as the diver.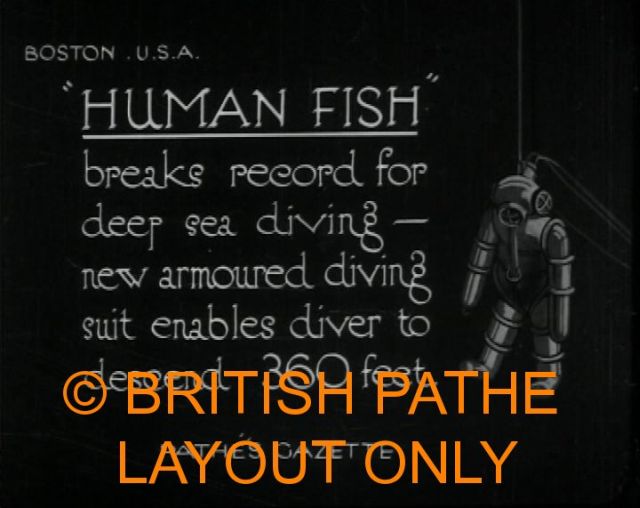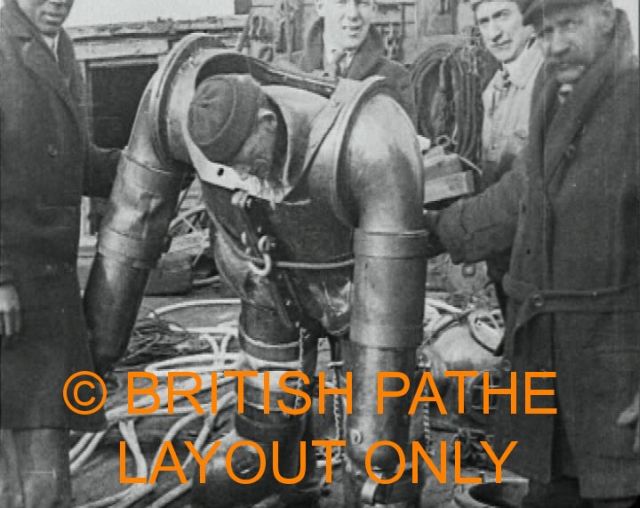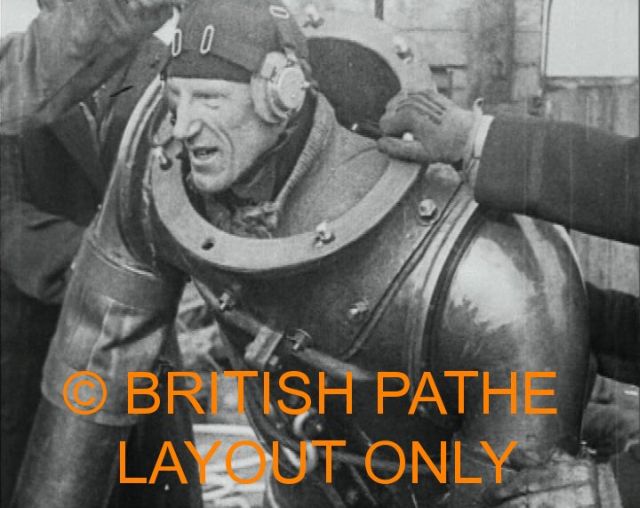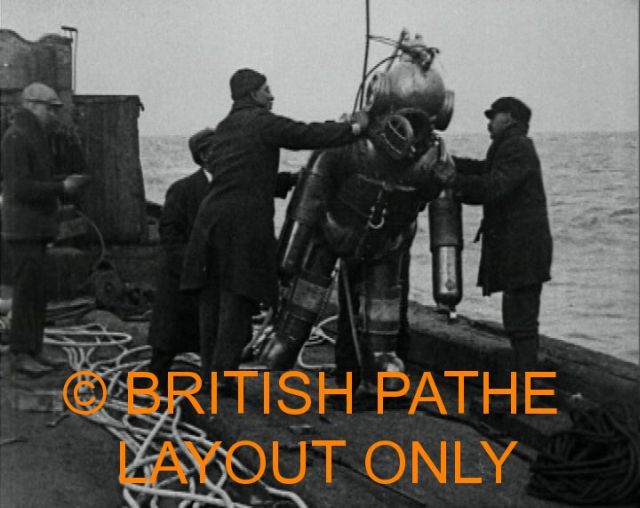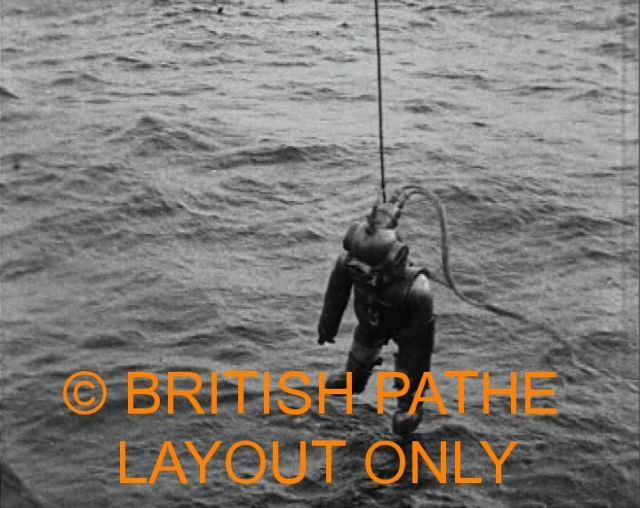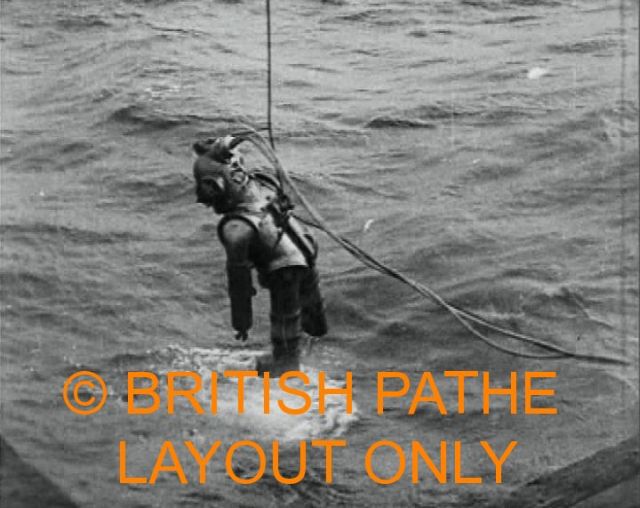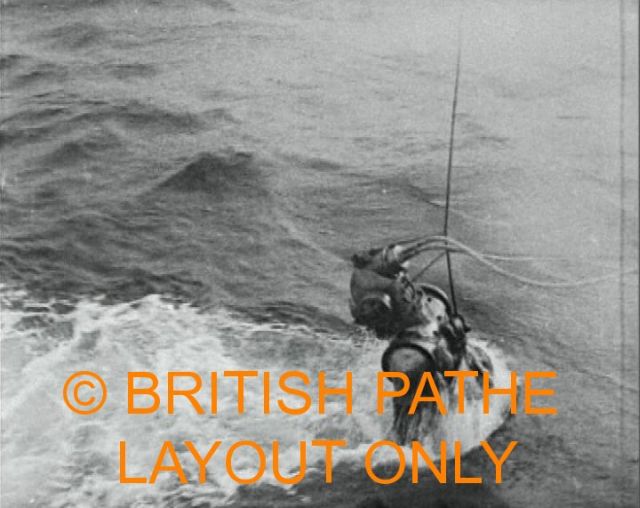 Deep Sea Suits and Diving Records Source: Scientific American (January 1920)
There appears to be no little rivalry of late in the matter of diving suits and deep sea diving records. And why not? Five years, more or less, of intense warfare directed against merchant shipping has paved the bottom of the sea with many valuable cargoes which await the deep sea diver. Recently John T. Turner of Philadelphia, Pa., a diver of international repute, went down 360 feet and reached the bed of the ocean 15 miles east of Graves Light, near Boston, Mas. For this test he wore a diving suit invented by a colored mechanic, Charles H. Jackson, who is shown standing to the left of the diver, in the accompanying photograph. While this feat was proclaimed a world's record, a glance through our records discloses the interesting fact that it is still one foot less than a previous record. In a demonstration in Grand Traverse Bay, Michigan, during October, 1916, B. F. Leavitt descended to a depth of 361 feet in a new diving armor of which he is the inventor, and remained under for 45 minutes. In the Leavitt suit the diver has little difficulty with the joints, and it is claimed that recent improvements have made it more or less proof from "freezing," or binding. A telephone in the helmet permits the diver to keep in constant communication with the men aboard the ship, and to direct their efforts, it being understood that the diver can do little physical work while at that depth and clad in such armor. His function is more one of directing operations carried on by machinery. Both the Jackson and Leavitt diving suits have much in common and it will be interesting to note how they are applied in actual salvaging operations.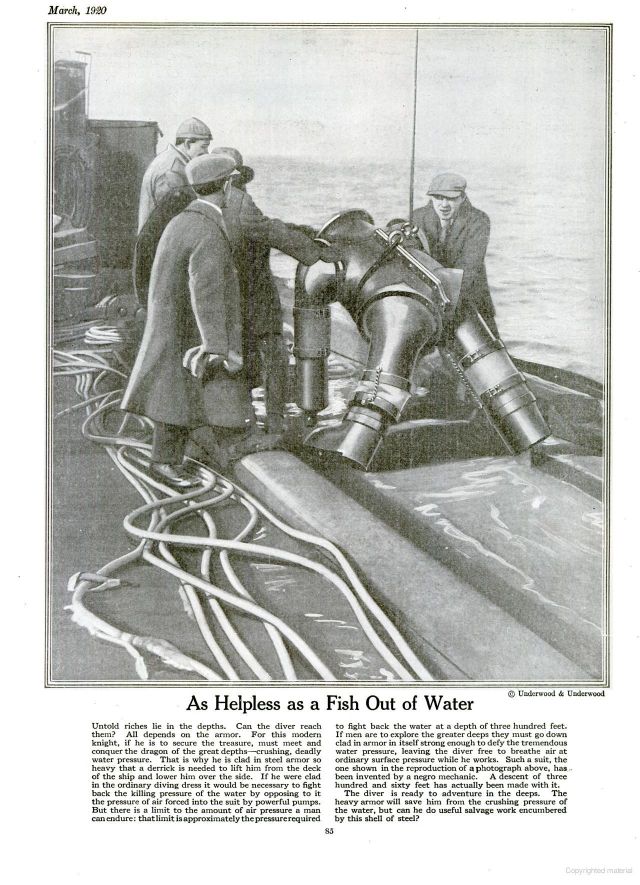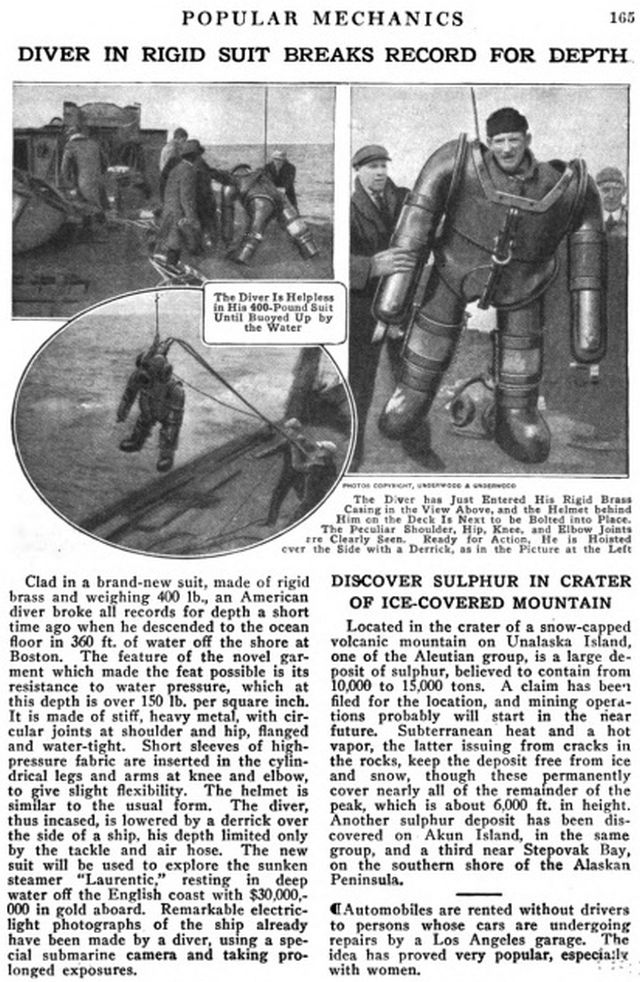 Source: Popular Mechanics, Feb 1920.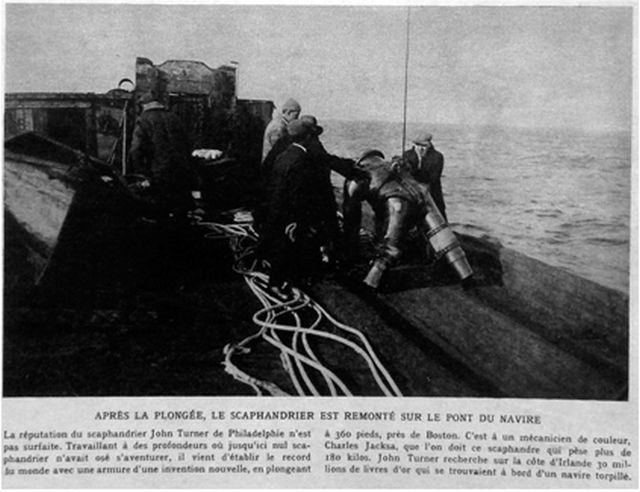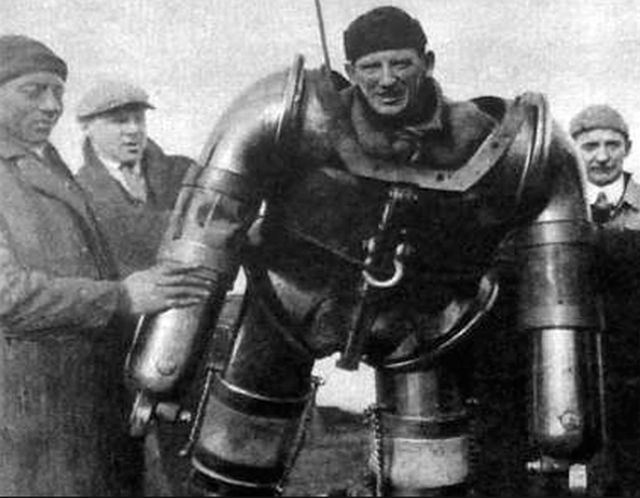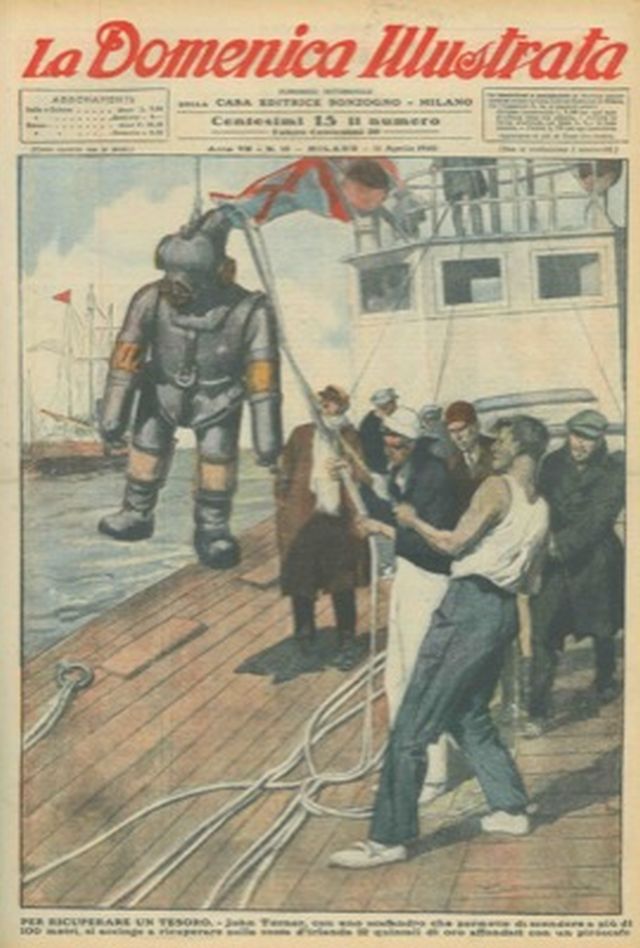 ---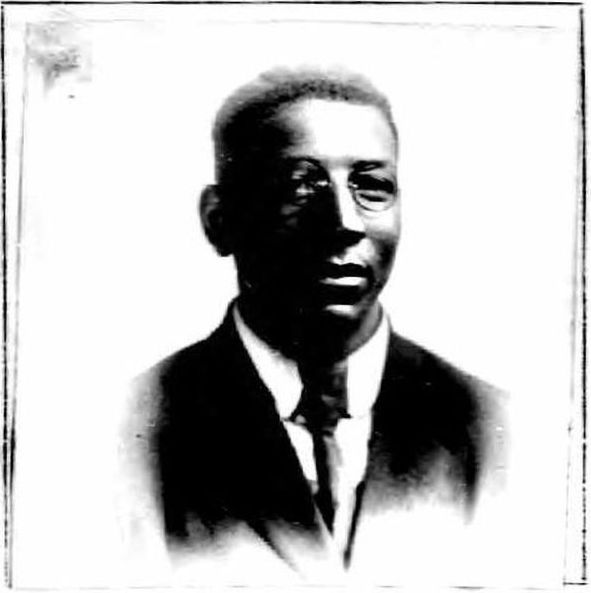 Charles H. Jackson c1919. Source: here.
Although some press articles mention that Jackson patented his armor, I've been unable to locate any such patent. However, I did locate a Canadian patent for a diving helmet,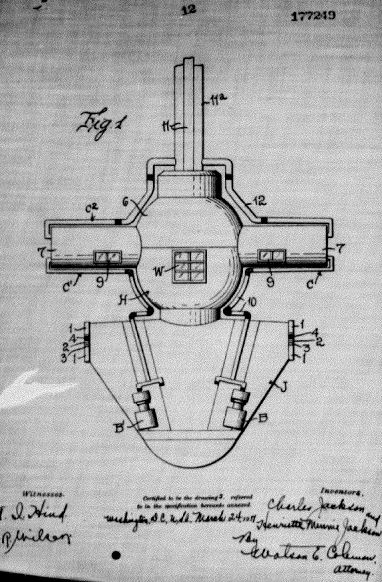 (12) Patent: (11) CA 177249
(54) English Title: DIVING ARMOUR
(72) Inventors (Country):
JACKSON, CHARLES (United States of America)
JACKSON, HENRIETTE MINNIE (United States of America)
(45) Issued: 1917-05-22
(22) Filed Date: 1917-03-26
---
See other early Underwater Robots here.
---
Tags: 1917, 1919, 1920, American, Atmospheric Diving Suit, Charles H. Jackson, Cuirassed Diving Suit, Diving Dress, Diving Suit, Iron Man, Iron Suit, John T. Turner, Patent, Submarine Apparatus, Submarine Armor, Submarine Exploring Armor, undersea robots, Underwater robotics, underwater robots