Robots and Pretty Girls (Part 3 – Movies)
Are they omnipotent? masculine? the ultimate female partner?
I've also observed, maybe in the age of 'political correctness', that we no longer see these types of images.
See Part 1 of Robots and Girls (images) here.
See Part 2a of Robots and Girls (Pulp covers) here.
See Part 2b of Robots and Girls (Pulp covers) here.
---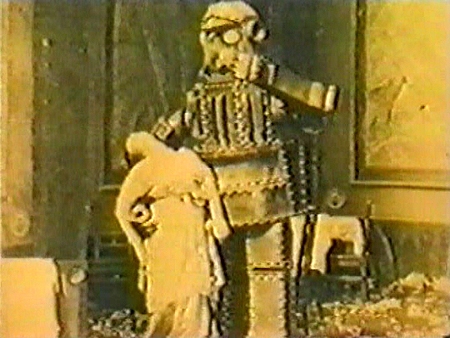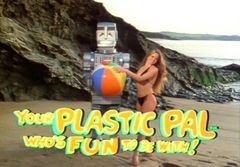 Marvin having some fun.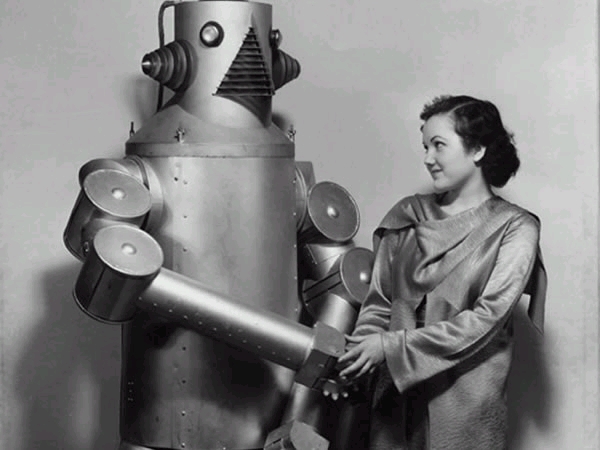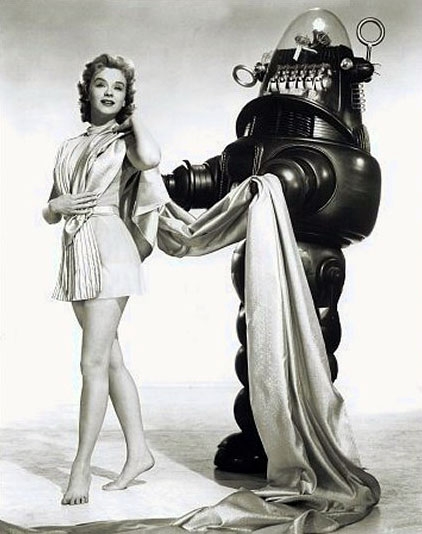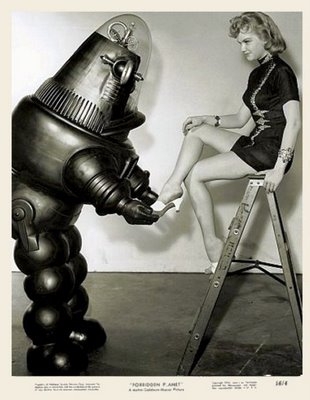 Robby with shoe fetish.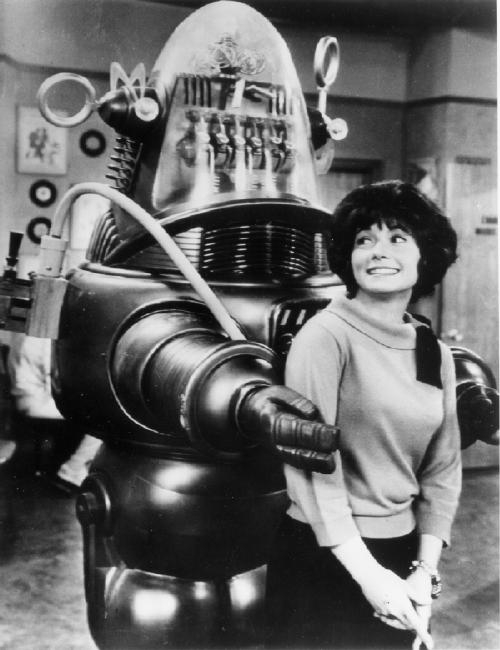 Robby (incognito) two-timing.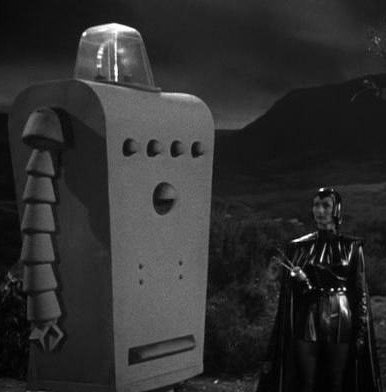 1959 – Devil-Girl with Chani the robot.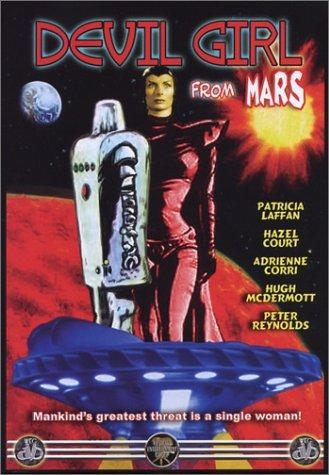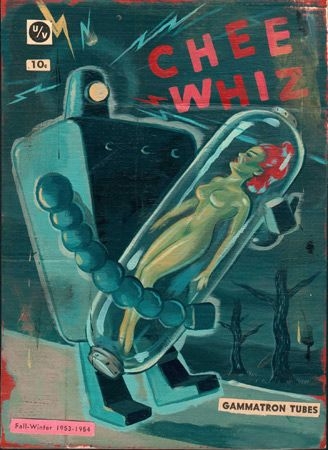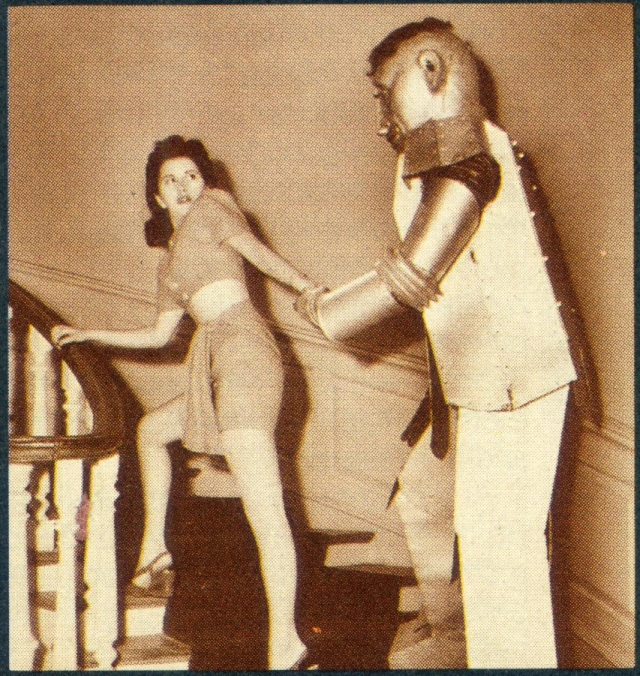 Ivan the robot being led astray.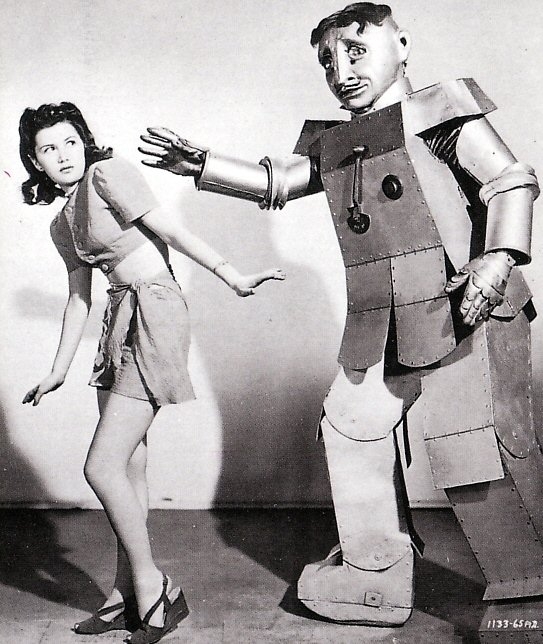 The movie title is called "Cracked Nuts". I wonder if it's got anything to do with the style of robot suit.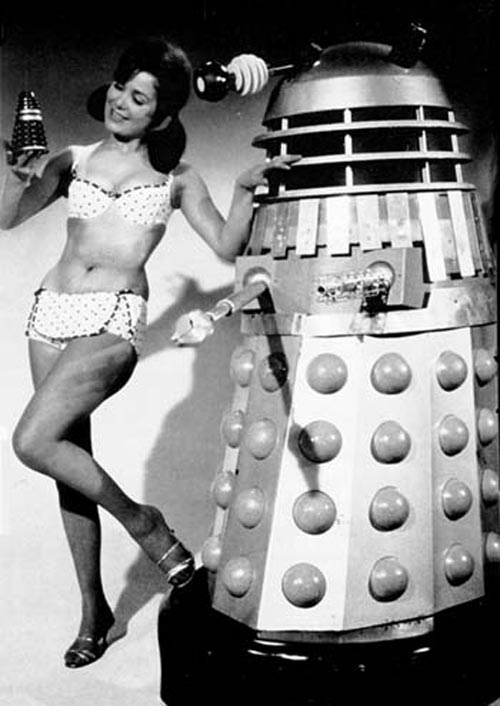 Dalek admiring its offspring.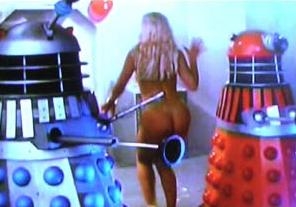 I don't recall seeing this episode!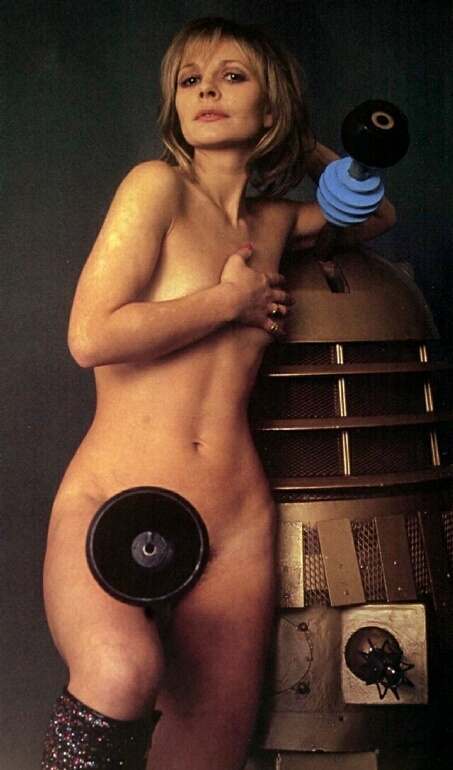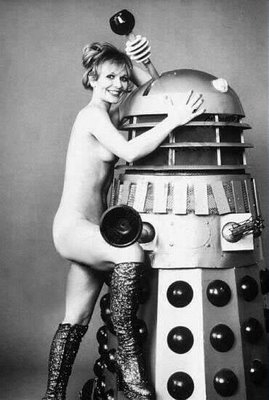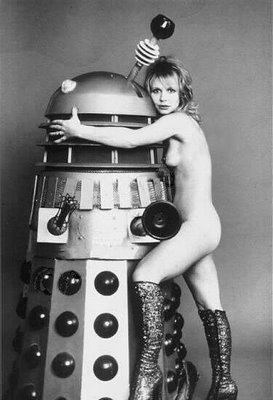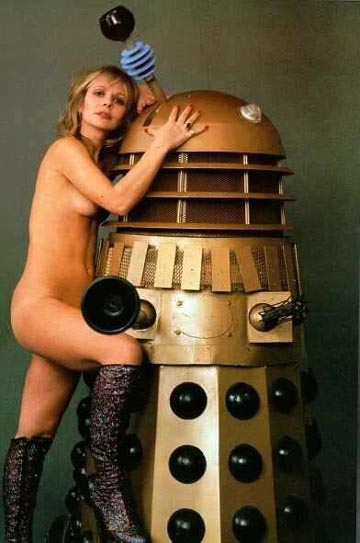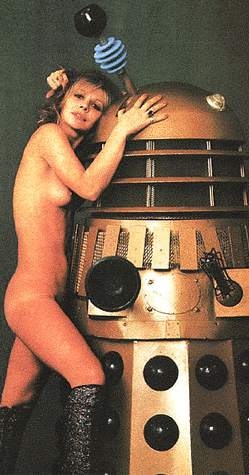 In an attempt to throw off her Dr Who image, Katy Manning poses naked for Girl Illustrated magazine in 1977.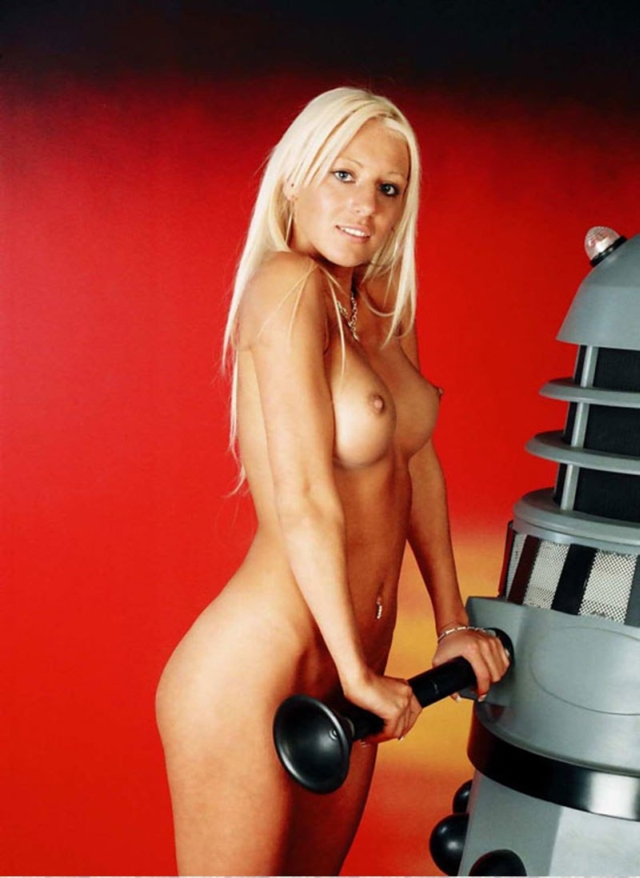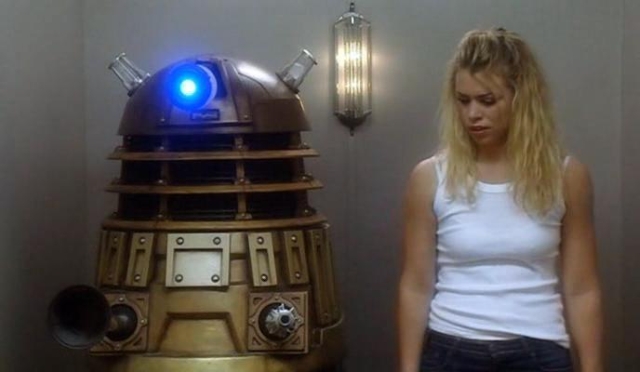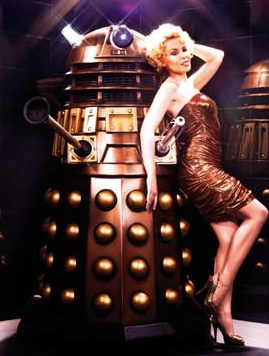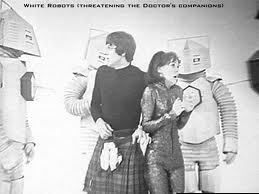 Robots from Dr Who episode getting confused, thinking that only girls wear skirts.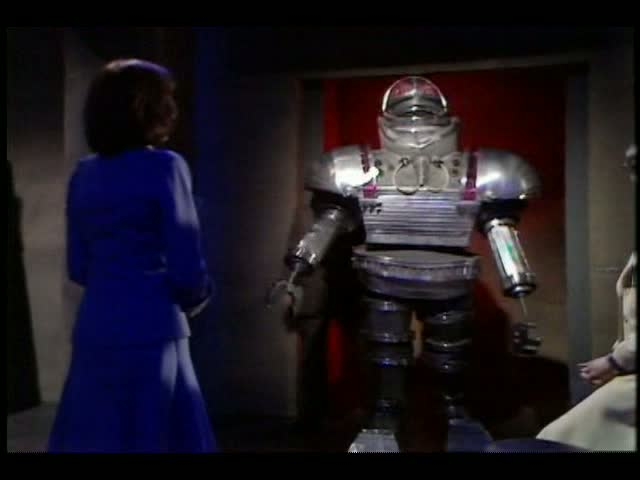 Another Dr Who robot menacing a companion.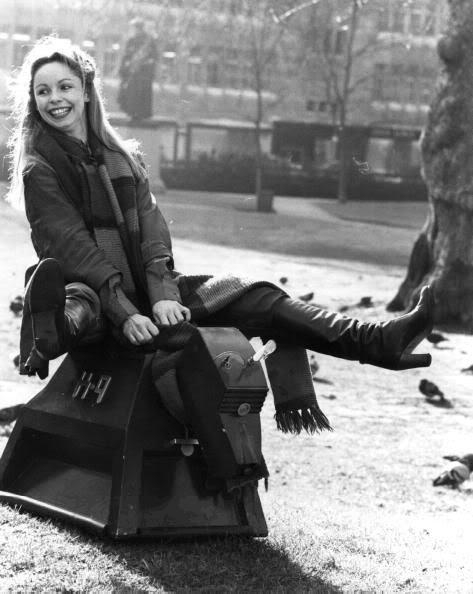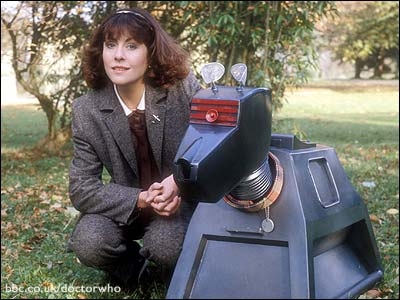 K-9 even gets some action.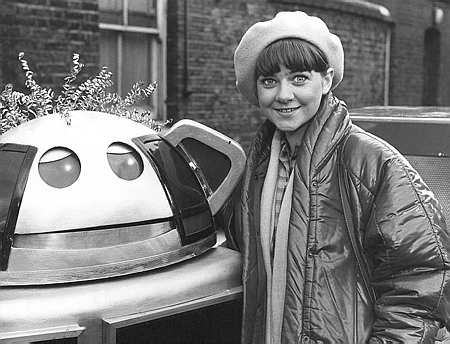 1983 – Metal Mickey with Lucinda Bateson.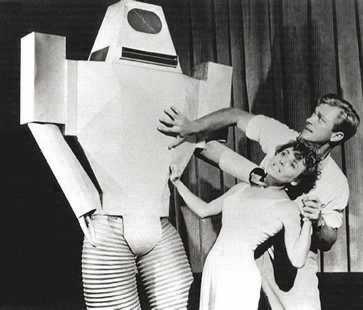 Anatomy – OK, Attitude – Bad!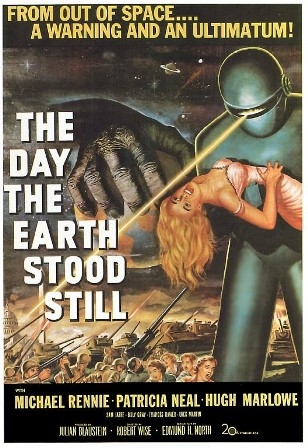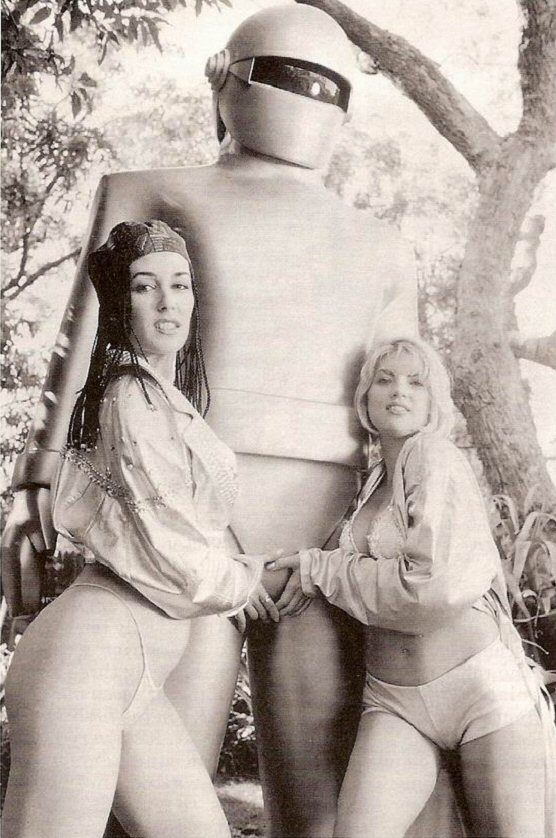 Checking out Gort's credentials.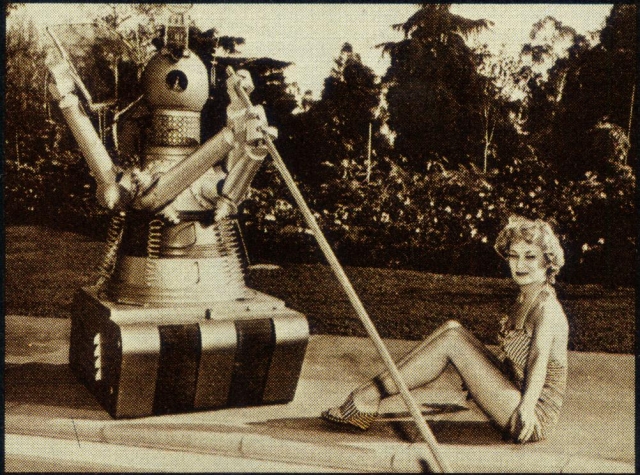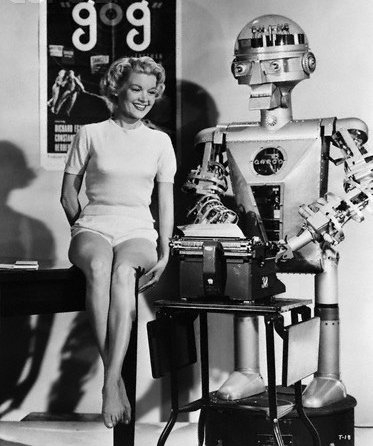 Garco getting distracted by Gog star.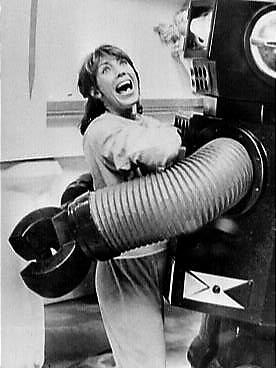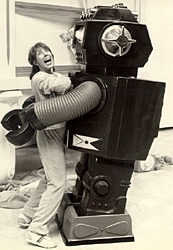 1981 – Lily Tomlin – The Shrinking Woman.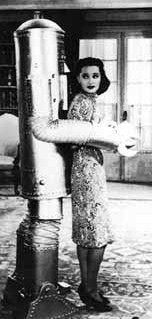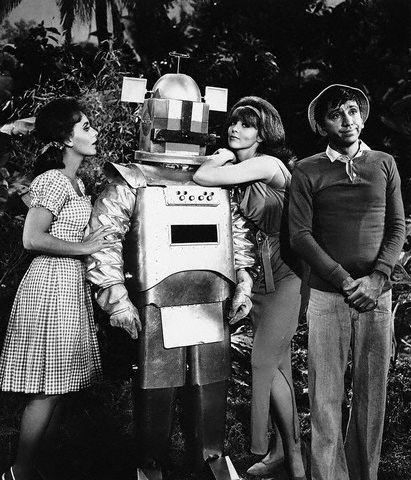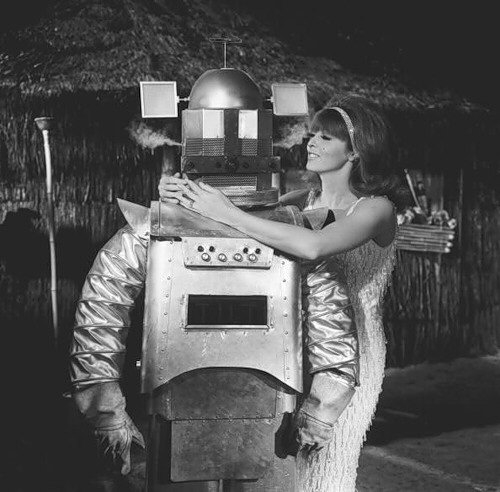 Ginger from Gilligan's Island having robot to herself..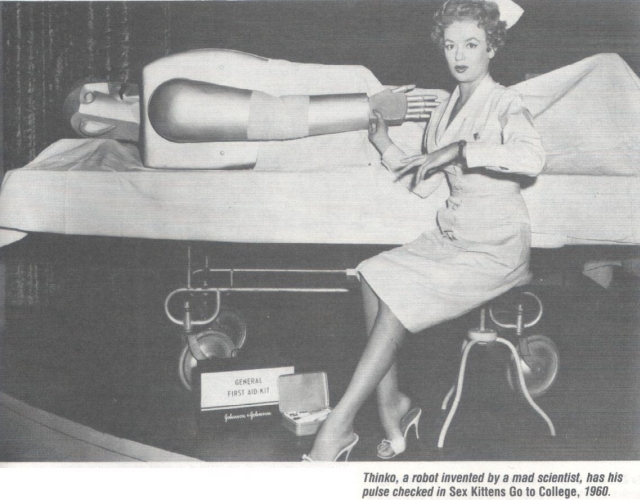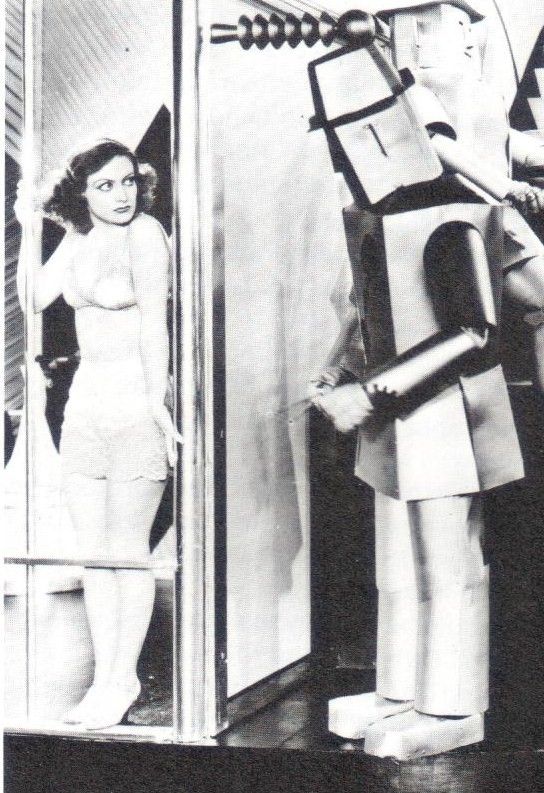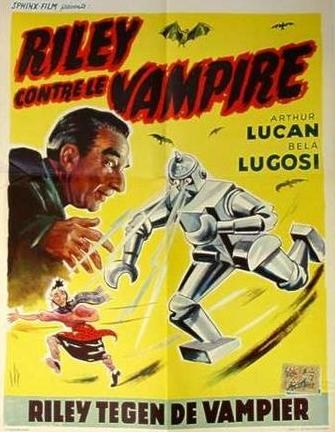 This robot prefers the older woman.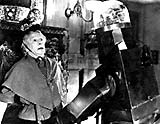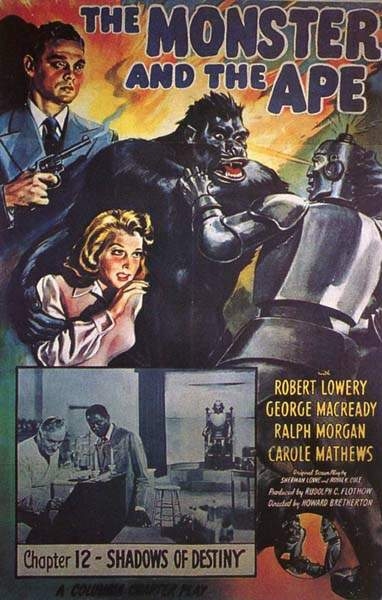 Ape has girl. Robot wants girl. Man wants ape…everyone's a winner!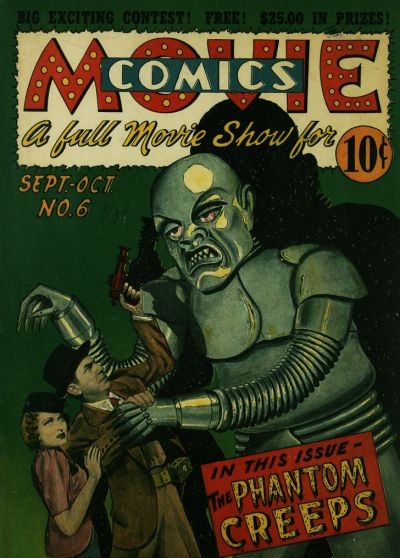 All we need is an ape… then problem solved!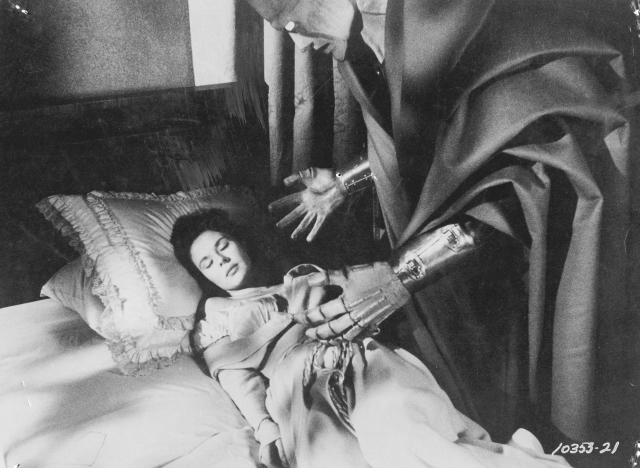 Colossus on set…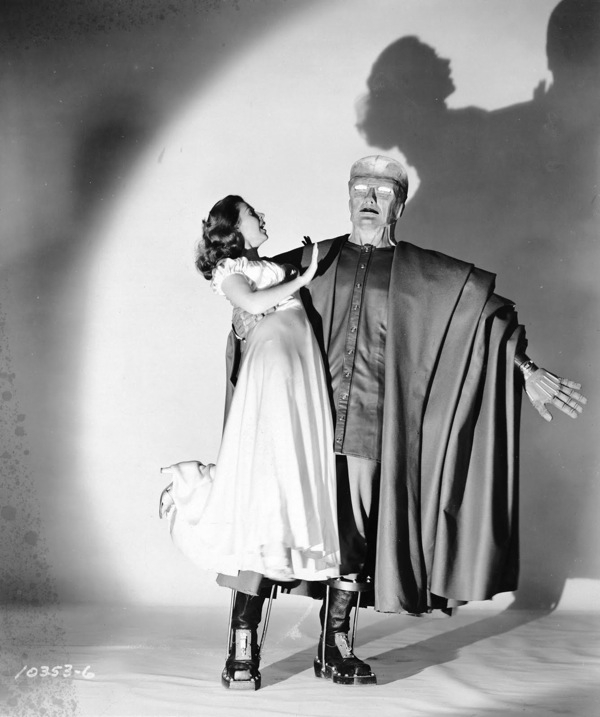 Colossus off set.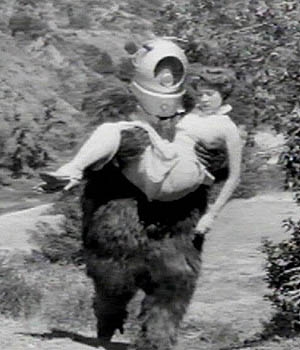 Even Space monsters need some loving.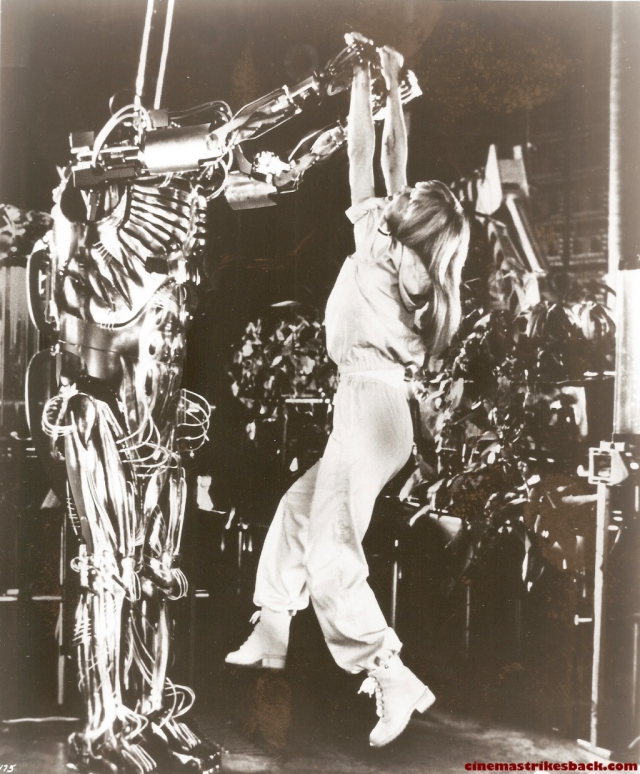 Hector showing not very good manners.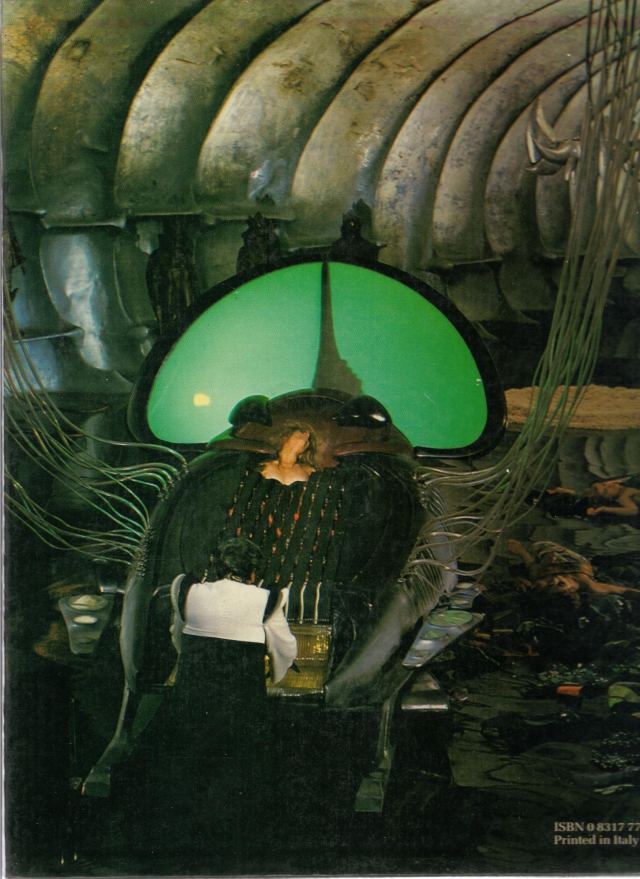 Not really a robot, but Barbarella manages to blow the fuses of the Excessive machine.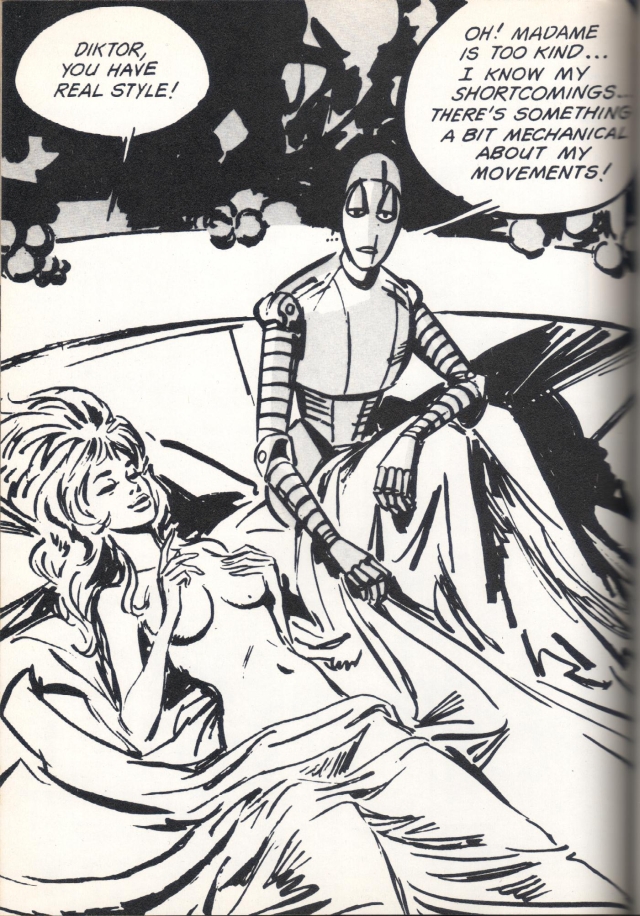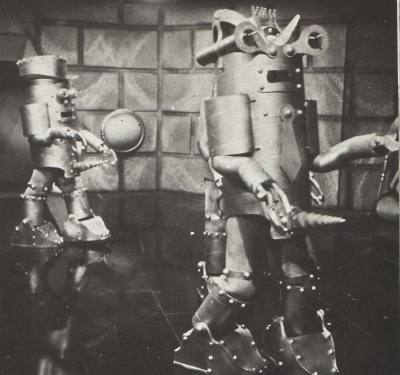 1974 – Flesh Gordon Sexbots.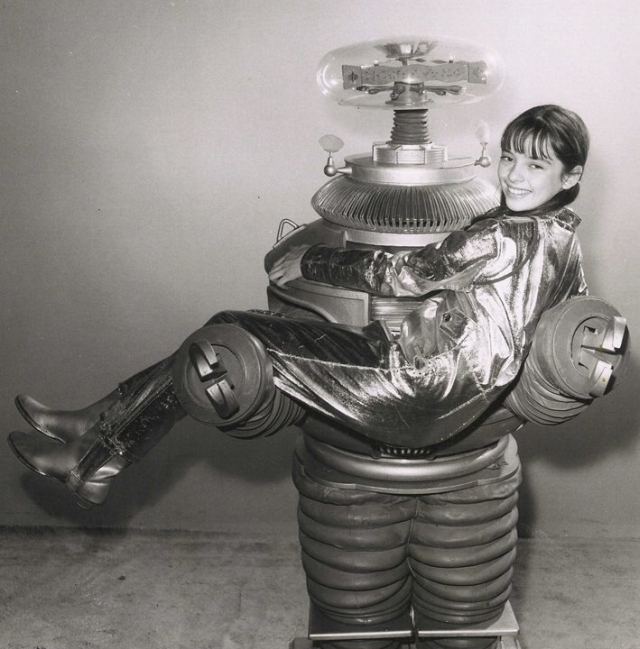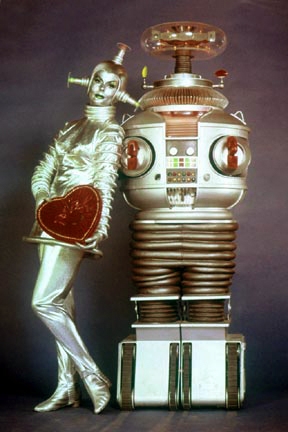 Robot on Robot.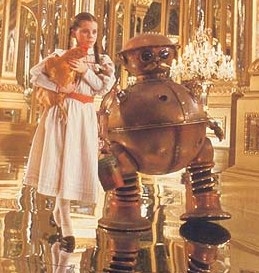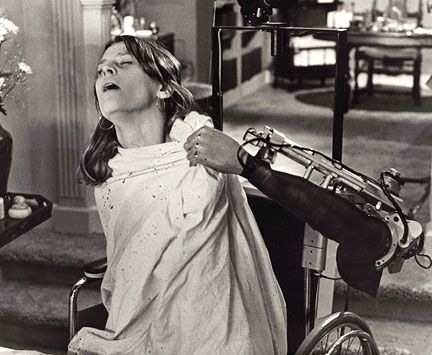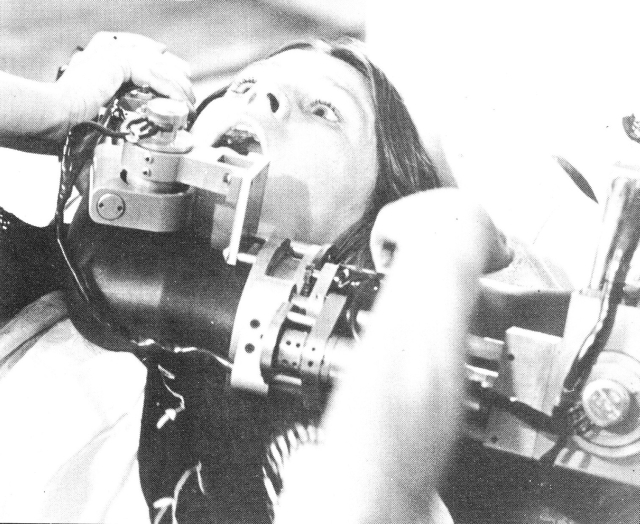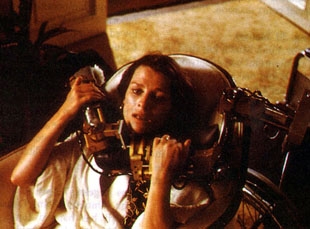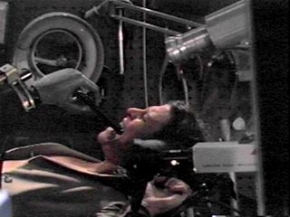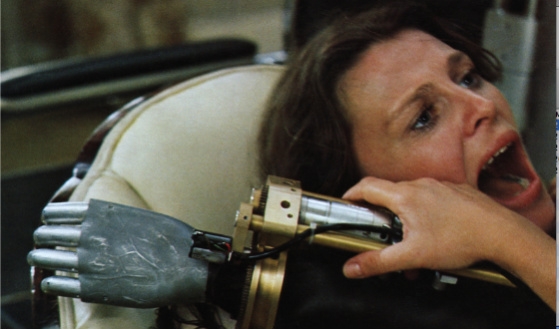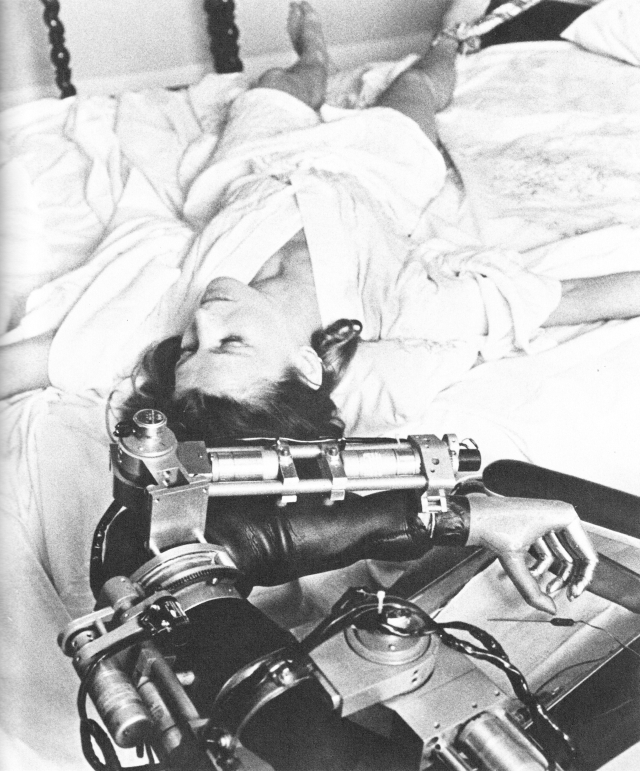 Demon Seed – Robot taking things a bit too far…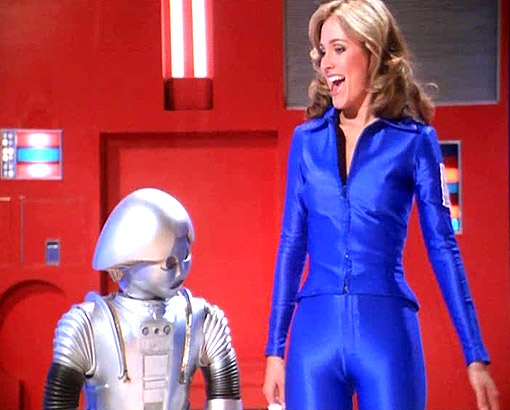 Twiki not looking at camera…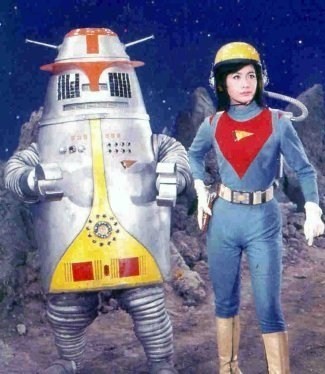 Japanese girls can have boyrobotfriends too!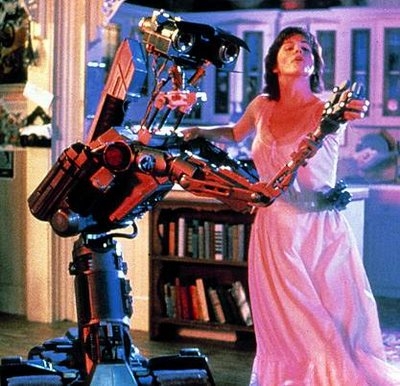 Johnny-5 showing his smooth action.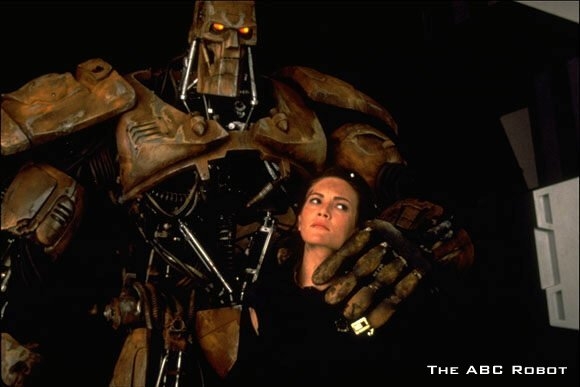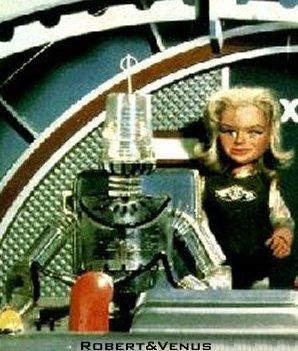 Who's pulling the strings here?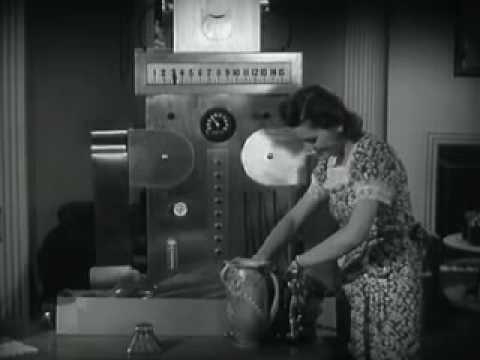 Roll-oh – Perfect robot for the perfect housewife.
---