1997 – Robotic Master-Slave Manipulator – Mark E. Rosheim (American)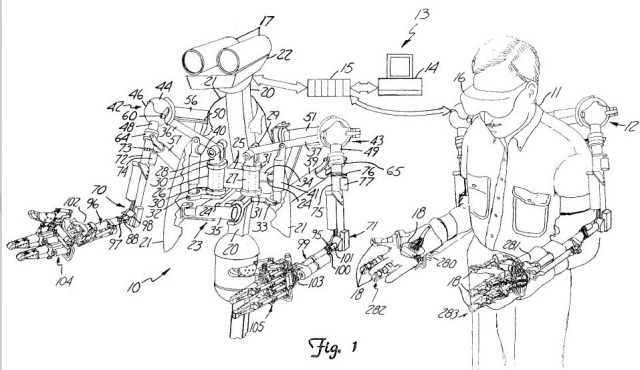 Patent number: 5845540
Filing date: Sep 25, 1997
Issue date: Dec 8, 1998
See full patent here.
Patent Abstract:
A pair of connected joints is provided in a master-slave robotic system each operated by a plurality of force-imparting means. Such force imparting means for the second joint supported on a member controlled by the first joint imparts force to a member controlled by the second joint at an acute angle. A third joint is used with the flexible drive tape partly internal thereto.
---
Tags: 1997, Force-feedback, Force-reflection, Mark E. Rosheim, Master-Slave Manipulator, Robotic Manipulator