1972 – JPL/AMES Manipulator Arm – Hubert "Vik" Vykukal (American)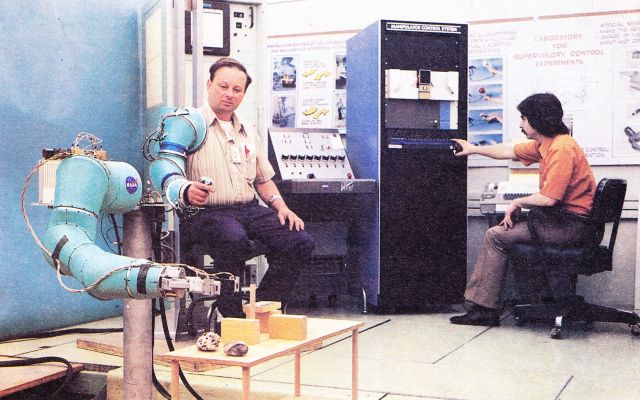 The JPL/AMES Manipulator arm came about around 1972. It utilises the arms of Vykukal's Hard Space Suit (see patent infomation below). The patent has Hubert C. Vykukal, Reginald F. King, and Wilbur C. Vallotton as the joint inventors. Around 3 models were built.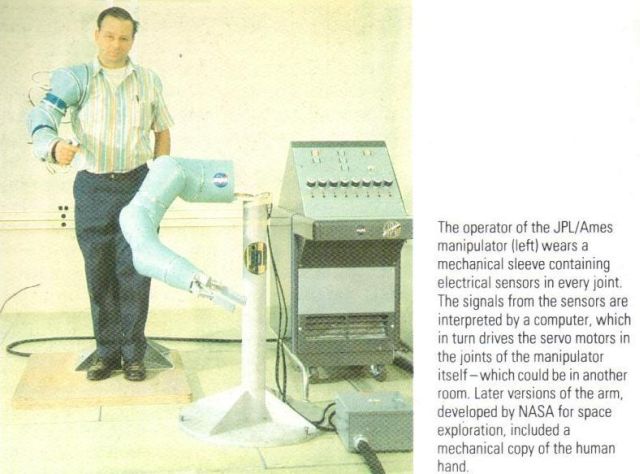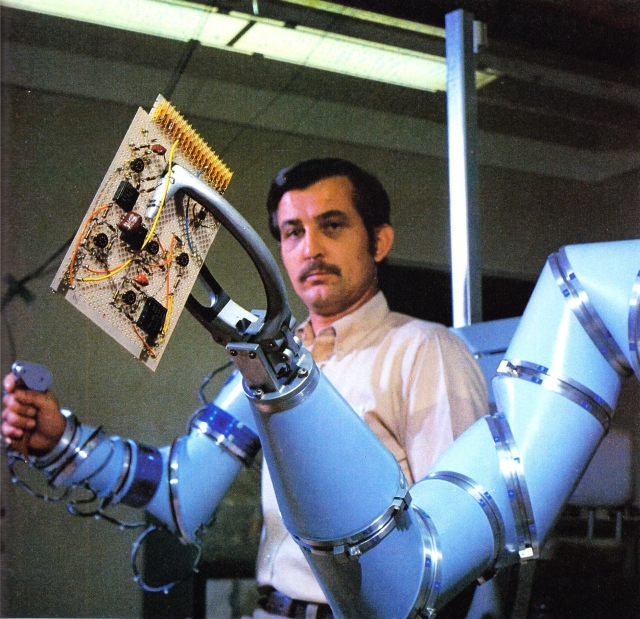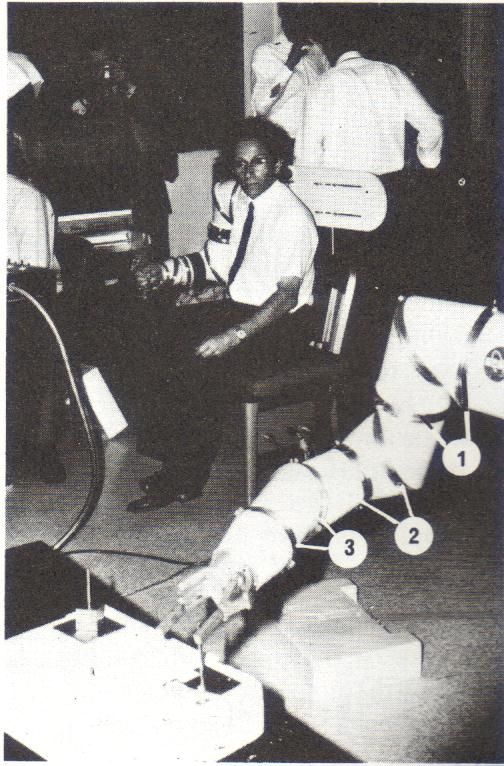 "Unilateral" means that there is no "force reflection" (feedback) provided in this model.

---
Add comments here re NASA report pros and cons of Anthropomorphic controls.
---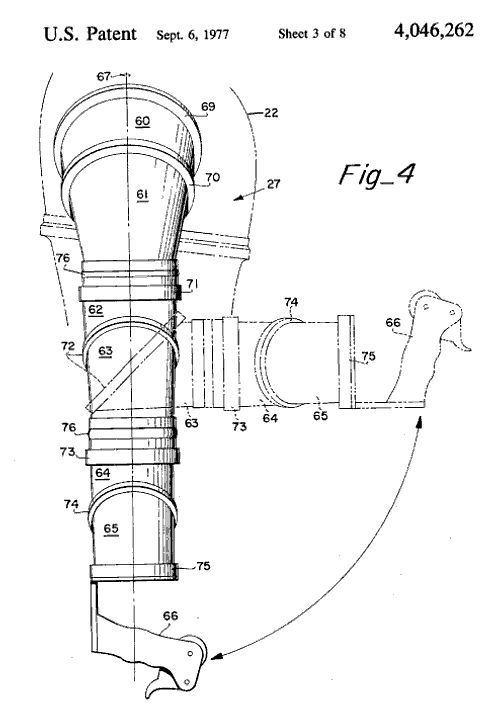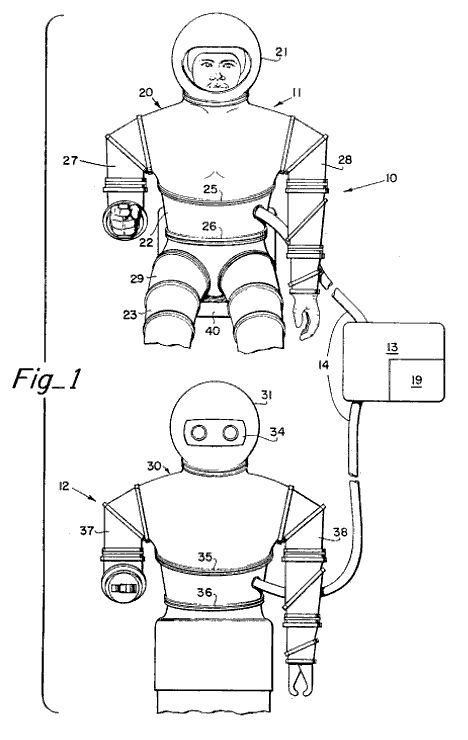 ---
Click on patent number below to get a copy of the patent.
Anthropomorphic master/slave manipulator system Hubert C. Vykukal et al
Patent number: 4046262
Filing date: Jan 24, 1974
Issue date: Sep 6, 1977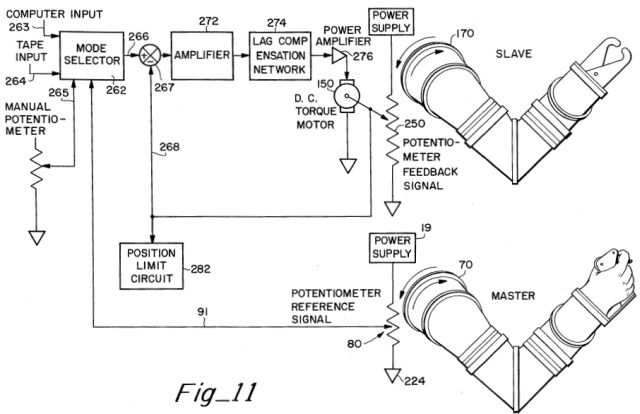 ---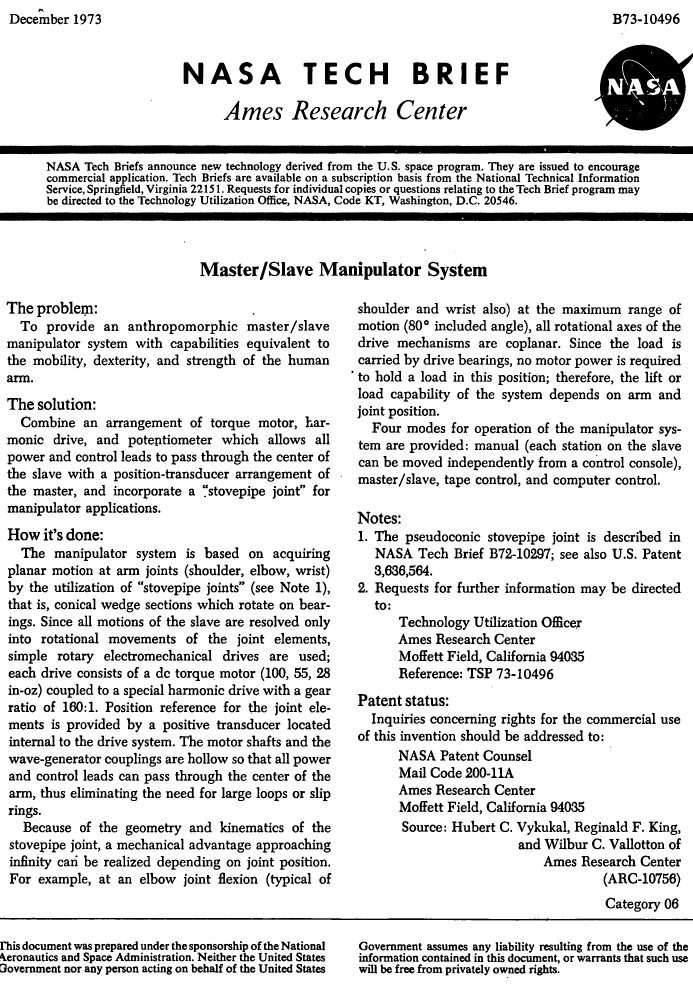 ---
The manipulator is based on the arm articulation of his spacesuit patent originating in 1966, and improved in 1970.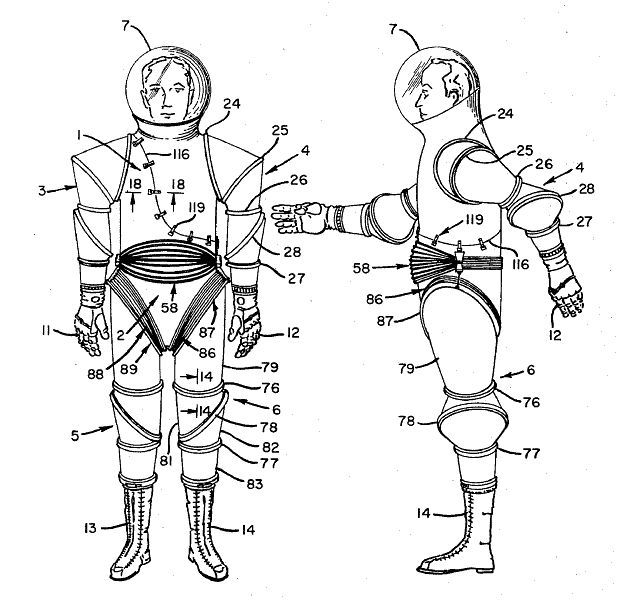 HARD SPACE SUIT H. C. VYKUKAL et al
Patent number: 3405406
Filing date: Jul 19, 1966
Issue date: Oct 15, 1968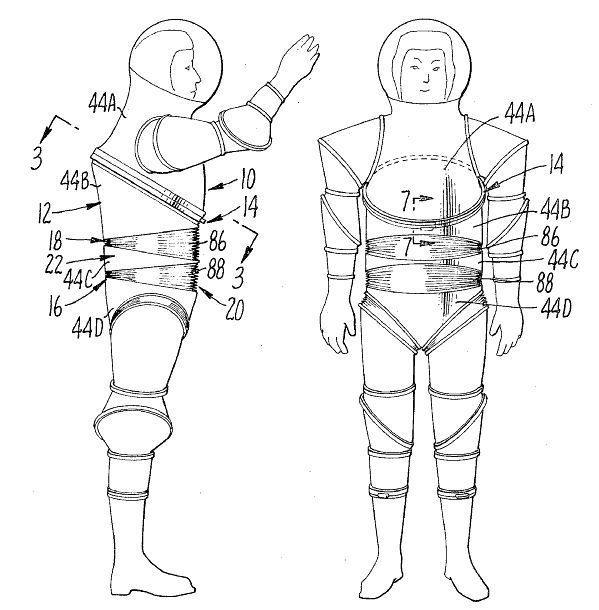 SPACE SUIT HAVING IMPROVED WAIST AND TORSO Hubert C. Vykukal et al
Patent number: 3636564
Filing date: Mar 23, 1970
Issue date: Jan 2, 1972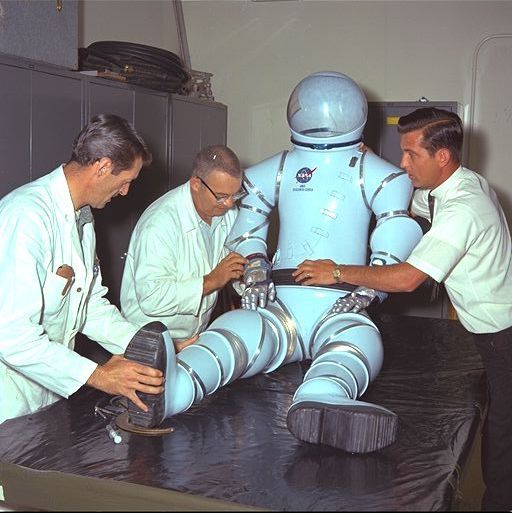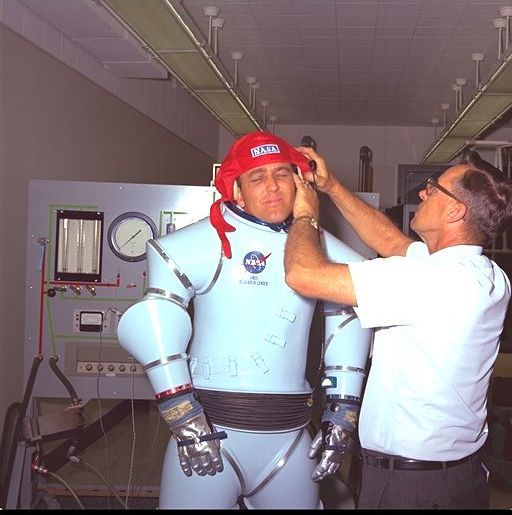 ---
Tags: American, Hubert C. Vykukal, Master-Slave Manipulator, Reginald F. King, Vik Vykukal, Wilbur C.Vallotton