1970 – Space Tug (Concept) – MSFC/Boeing (American)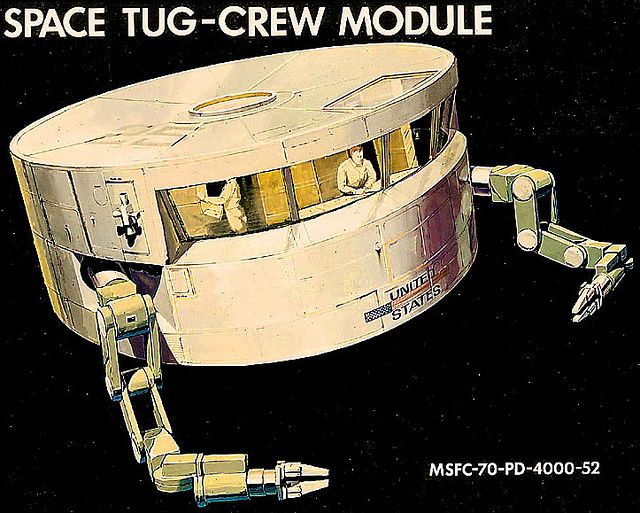 Re-useable Space Tug Concept Report dated 1970
Manipulator Kit only for manned space tug.
The initial operational capability (IOC) date for the unmanned earth-orbit tug was Jan 1980,
the manned earth-orbit tug for December 1980 (includes Manipulator Kit), and the manned lunar tug for April 1983.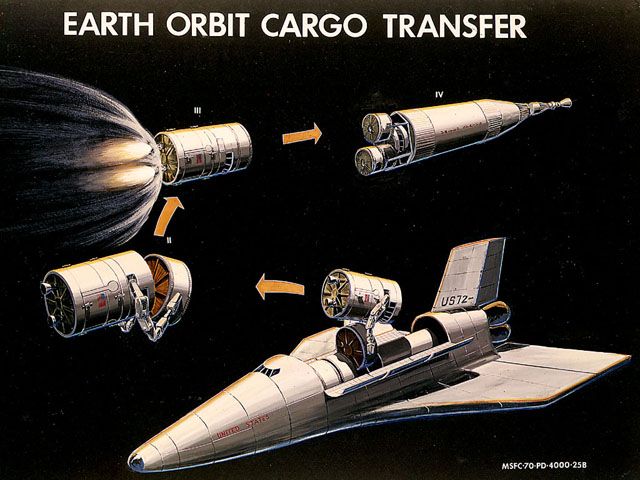 The Space Tug is modular in design.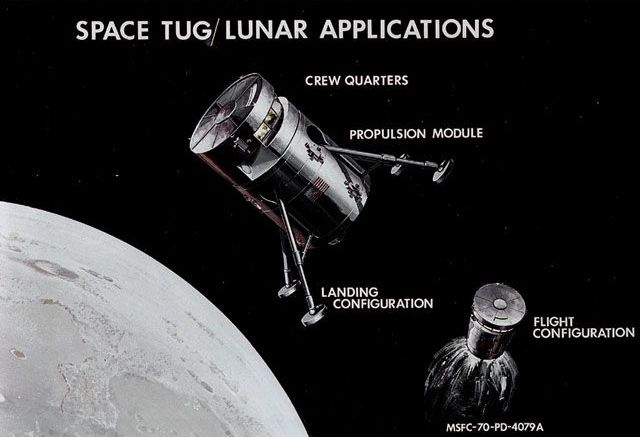 Space Tug – Earth Orbit Applications Managed by Marshall Space Flight Center, the Space Tug concept was intended to be a reusable multipurpose space vehicle designed to transport payloads to different orbital inclinations. Utilizing mission-specific combinations of its three primary modules (crew, propulsion, and cargo) and a variety of supplementary kits, the Space Tug was capable of numerous space applications. This 1970 artist's concept represents a typical configuration required to conduct operations and tasks in Earth orbit. The Space Tug program was cancelled and did not become a reality.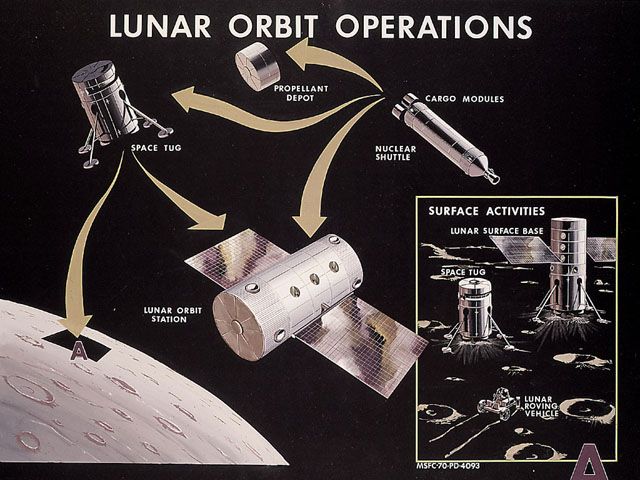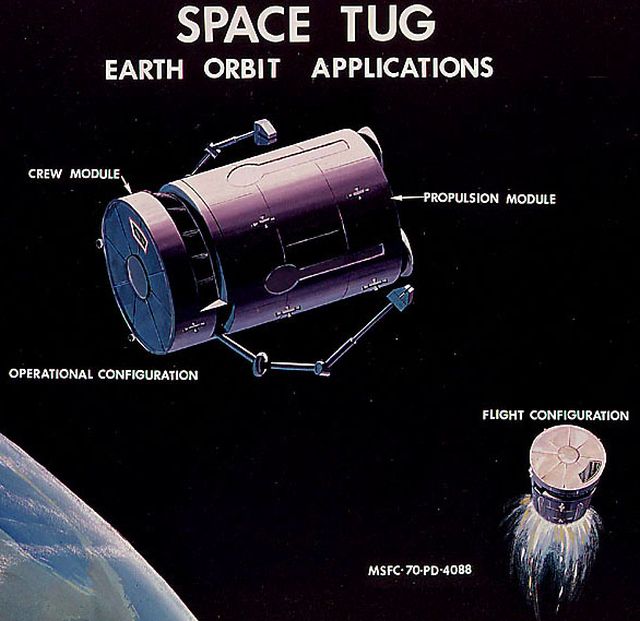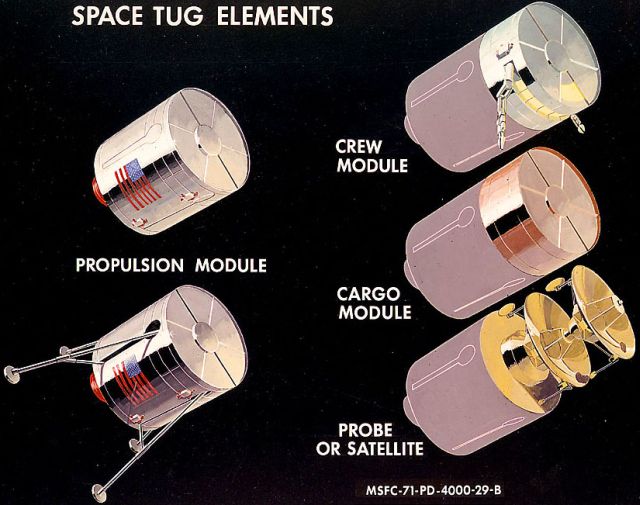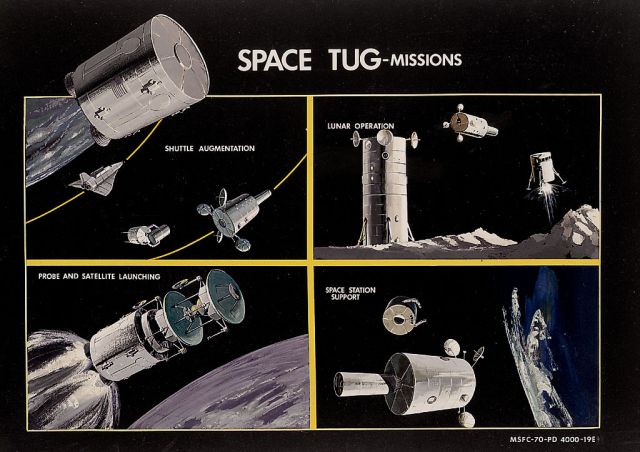 Above images sourced from here.
Note: It has been suggested by others that the artists concept here (above) is of a Boeing design. I have not seen actual proof of that as yet.
MSFC is Marshall Space Flight Center.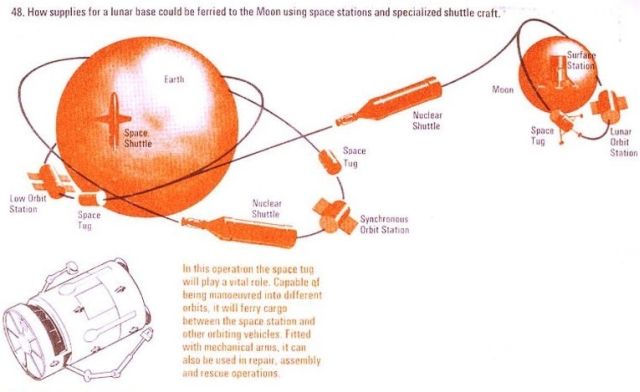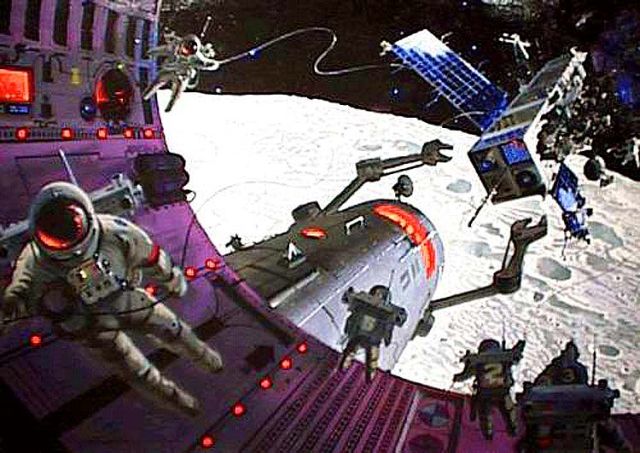 ---
See other early Space Teleoperators here.
See other early Lunar and Space Robots here.
---
Tags: 1970, American, Application of Remote Manipulators in Space, manned earth-orbit space tug, manned space manipulator, Marshall Space Flight Center, remote teleoperator, Space Pod, Space Tug, Teleoperator, The Boeing Corporation