1970-2 – "Virgule" Remote-Controlled Manipulator – Jean Vertut (French)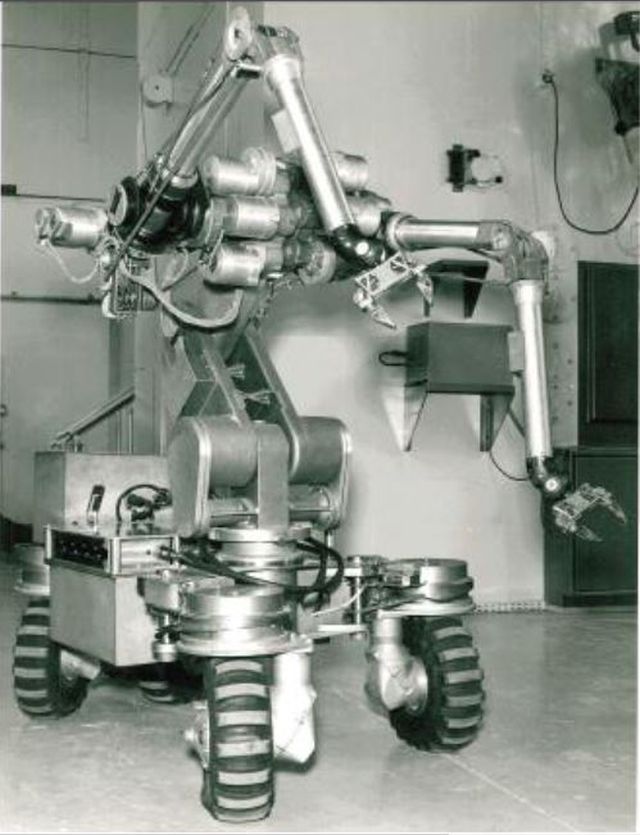 1970-2 – "Virgule" Remote-Controlled Manipulator.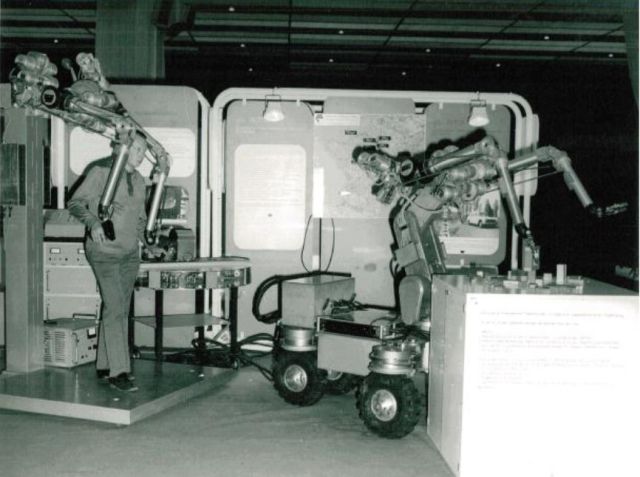 Virgule being demonstrated at an exhibition.
See 1:14 and 4:16 into video clip.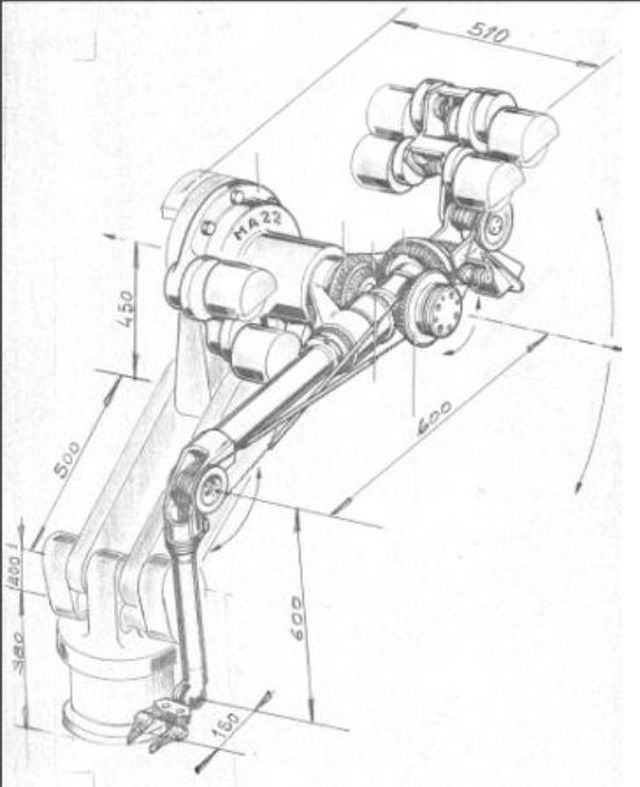 The MA22 arm (slave unit shown) was very innovative at the time. The motors counterbalance the rest of the arm. It was replaced in 1975 by the MA23 which is still highly successful today.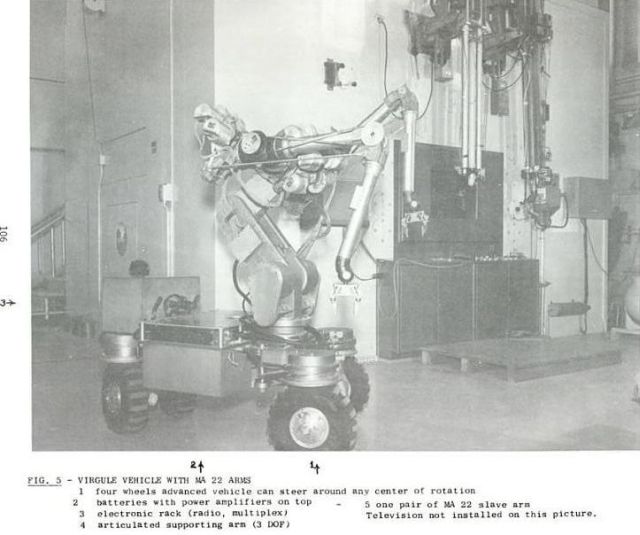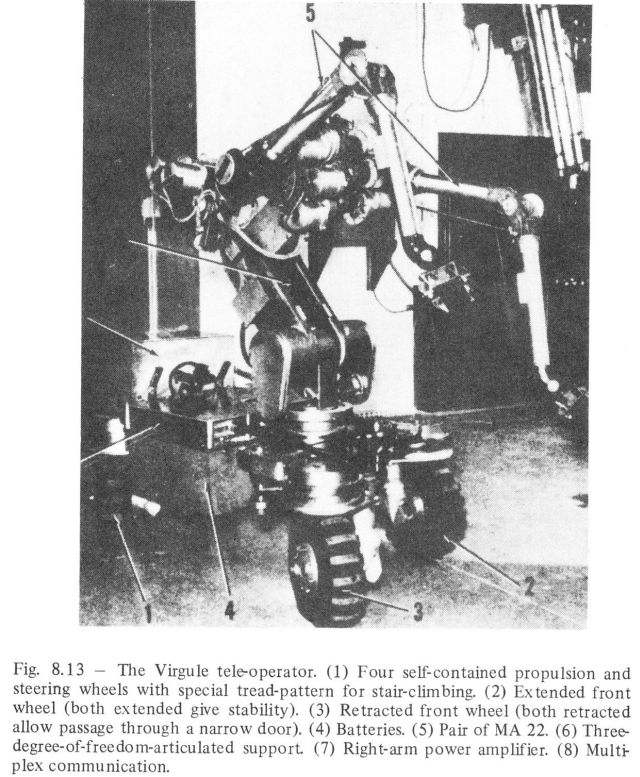 The Virgule was an interesting machine. It had (1) four self-contained propulation and steering wheels with special tread-pattern for stair-climbing. (2) Extended front wheel (both extend to give stability). (3) Retractable from wheel (both retract to allow passage through a narrow door). The MA-22 manipulator arms (5) use a cable and ribbon design. There is feedback between the master and slave.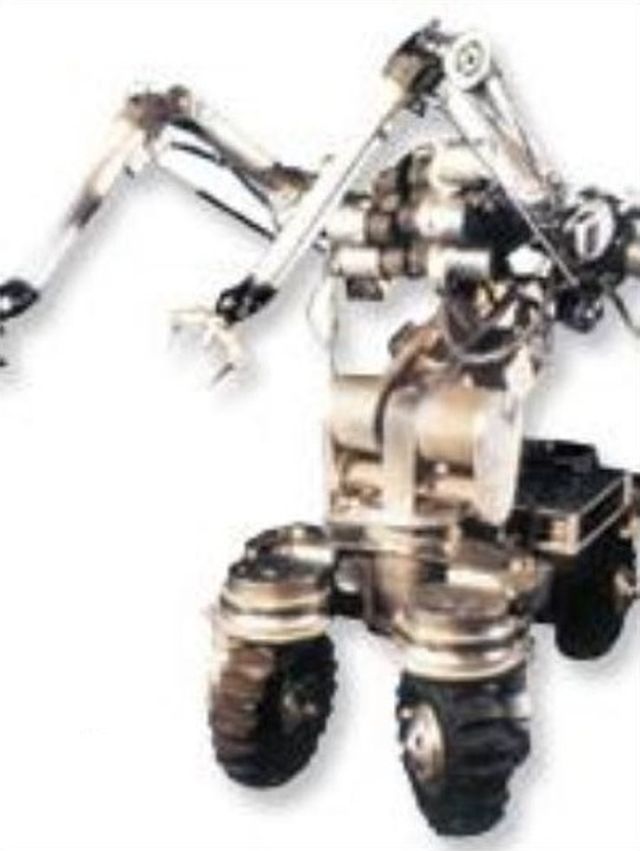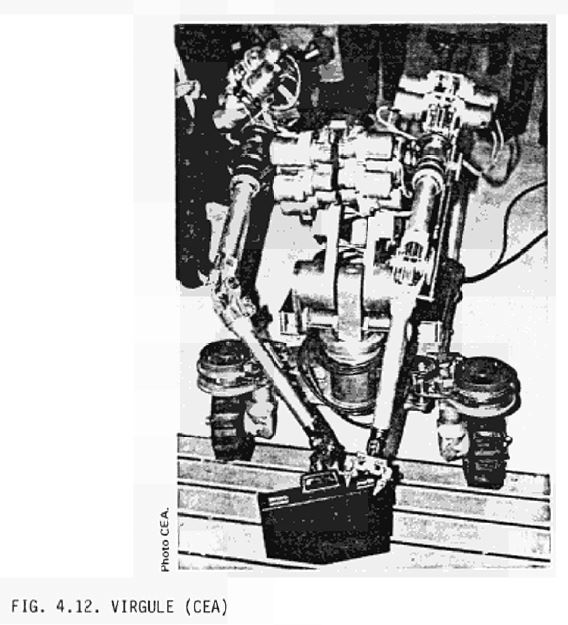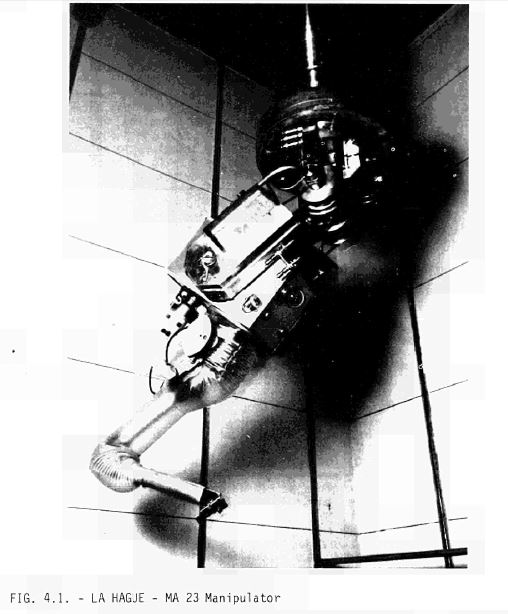 New MA 23 master-slave manipulators with servo control and force feedback. Their application in routine work and in scheduled and exceptional operations. The MA 22 system, based on the Virgule device, led to the development of a new technology which combines high reliability with excellent performance, very small electronics and high-torque d.c. motors. The second generation, MA 23, is characterized by a substantially improved mechanism, enabling maximum advantage to be derived from the servo control and making it possible to reproduce, at unlimited distance and with very high slave strength, the dexterity displaced by light master-slave manipulators on the operator side. The authors describe the equipment and indicate the various possibilites for its use in facilities. Long-term development and testing is also being directed towards under-water operation and industrial automatic manipulation. (Source)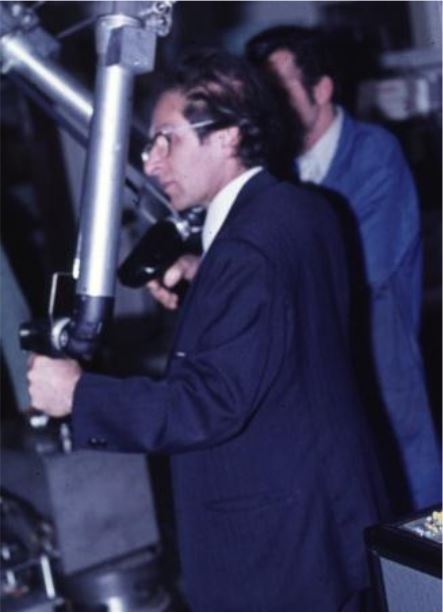 Jean Vertut (1929-1985)
---
See other early Teleoperators and Industrial Robots here.
---
Tags: "Virgule" Remote-Controlled Manipulator, 1970, 1972, Force-feedback, Force-reflection, French, Jean Vertut, Manipulator, remote teleoperator, Remote-Controlled Manipulator Vehicle, Teleoperator, Virgule