1969 – Syntelmann – Kleinwächter (German)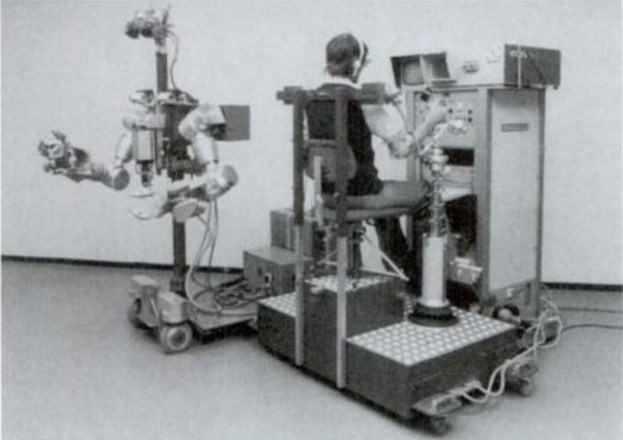 ---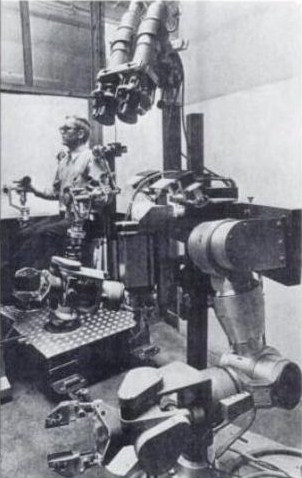 Syntelmann II – Electric Tele-manipulator with 9 degrees of freedom per arm, position- and force-controlled sensors for forces, sounds, temperatures (in front), operator with exo-skeleton transducer system, force feedback system, and stereo image transmission system (in the back).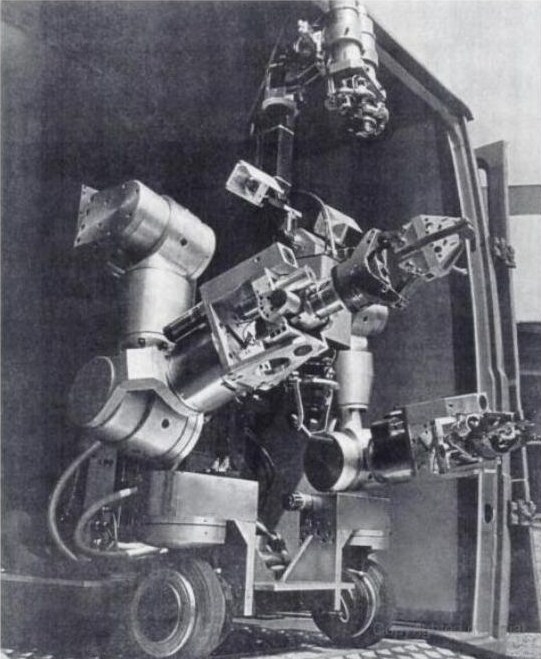 ---
The "Syntelmann" was developed by Kleinwaechter in Freiburg, Germany, parallel to the development of the Stanford Arm in the U.S., but did not withstand the test of time.
Syntelmann was commissioned by the German Ministry of Education and Science to make repairs in case of nuclear power plant catastrophies or to save humans in contaminated areas. The name Syntelmann was used as an abbreviation for "Synchron-Tele-Manipulator" [The second "n" was added in order to refer to the human configuration]. The manipulator was equipped with two hands, one for handling a payload of 25kg and the other for performing high-precision operations. A precondition for millimetre precise positioning of workpieces were precision drives and angle transducers which powered the arms.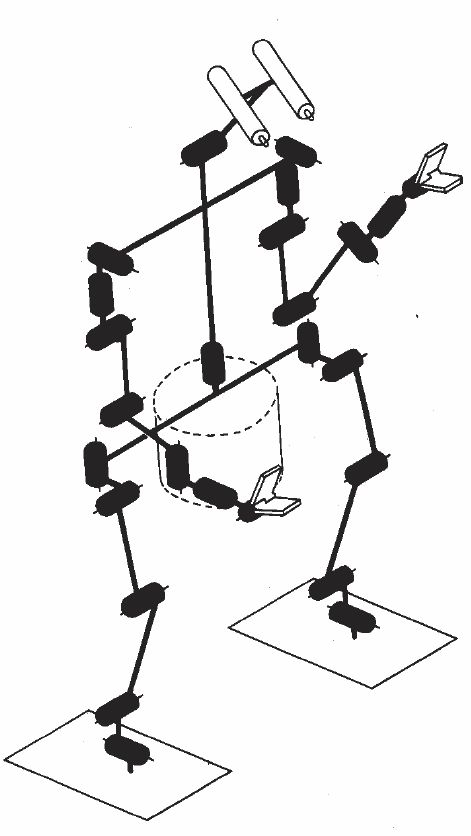 Syntelmann, in a biped form,  was being considered by NASA  for the Apollo 13 moon mission in the early 1970's. See German pdf  from Wissenschaft Jul 1970 here [from Raphael Deliano]..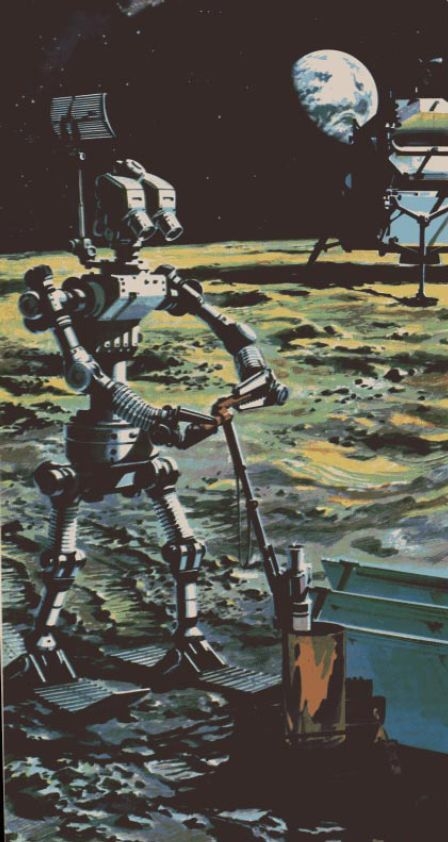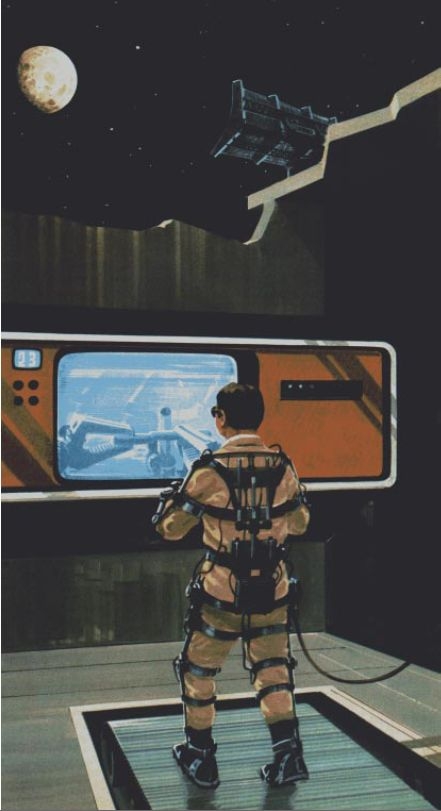 ---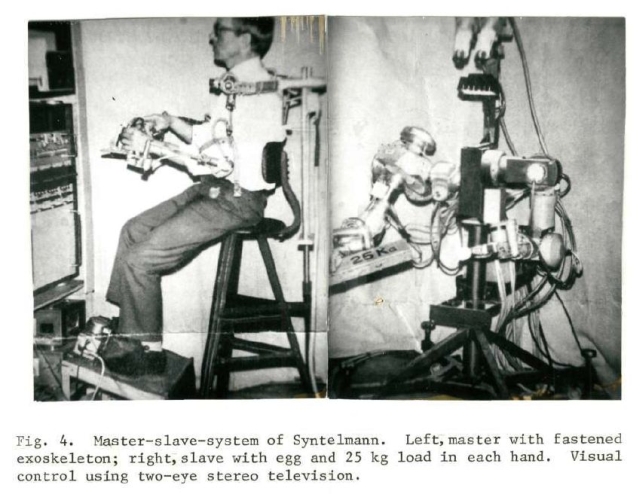 See NASA translation here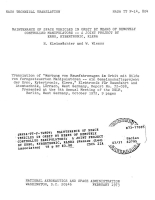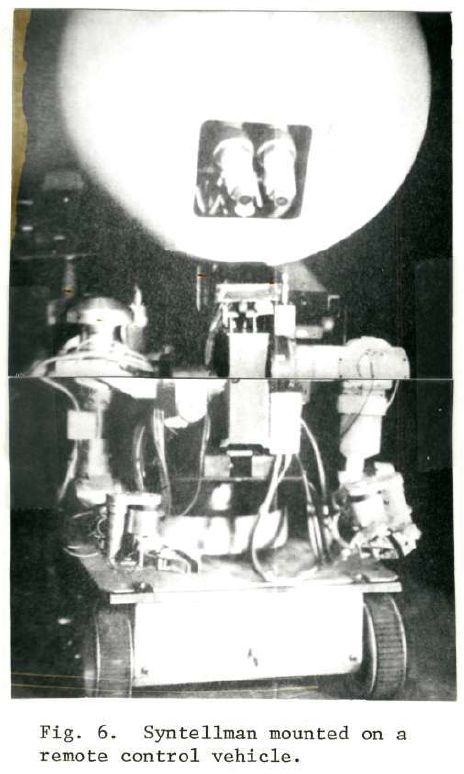 ---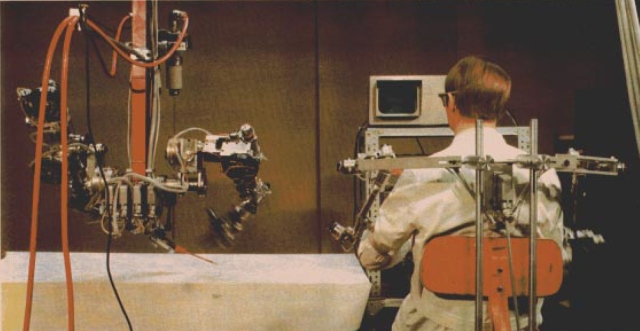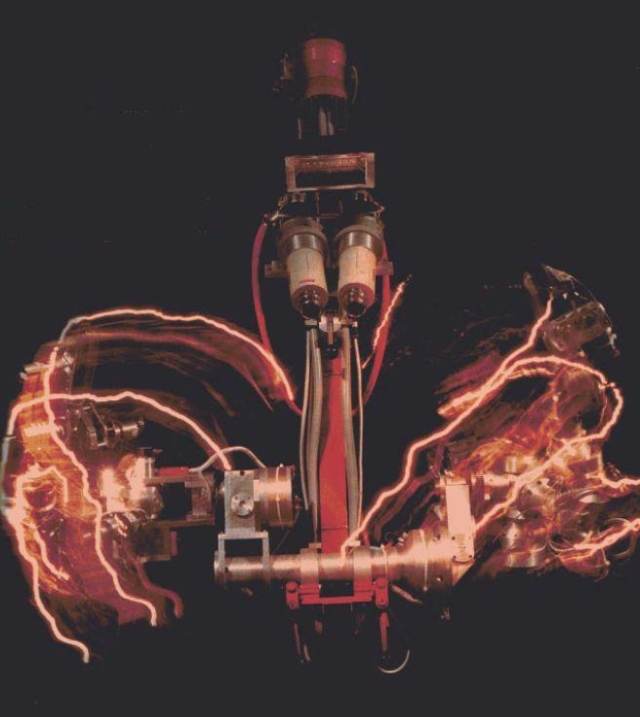 ---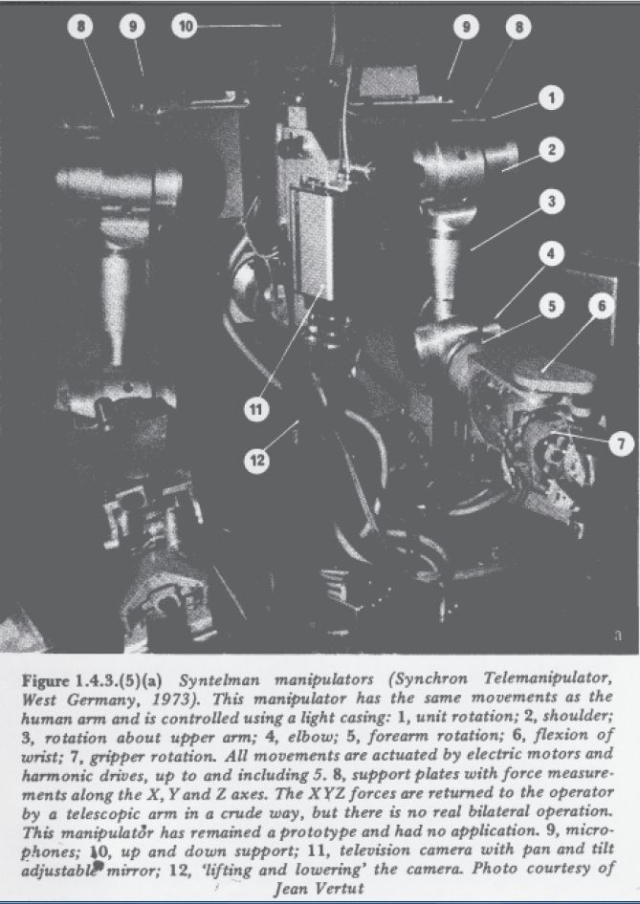 ---
Thanks to Rafael Deliano in Germany who alerted me about Syntelmann and provided the German sourced information.
---
See other early Teleoperators, Exoskeletons and Industrial Robots here.
---
Tags: 1969, Exoskeleton, German, Kleinwaechter, Kleinwächter, Syntelman, Syntelmann, Teleoperator