1965 – Manned Space Pod with Manipulators (Concept) – Boeing (American)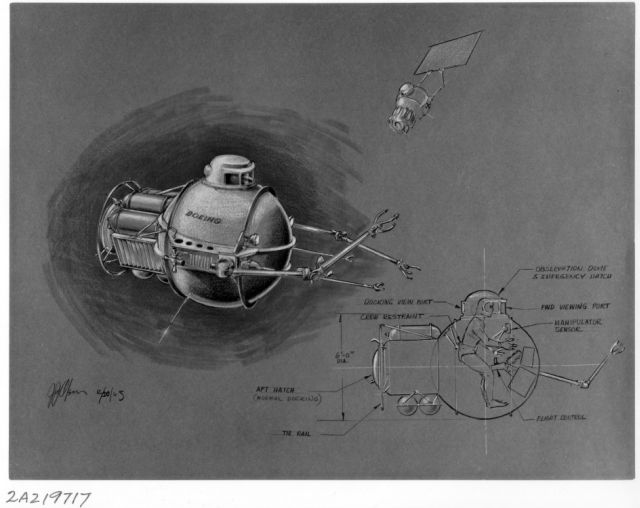 Found in the old Boeing Historical archive some years back was a piece of artwork dated 20 Dec 1965 illustrating a "work pod" for orbital use.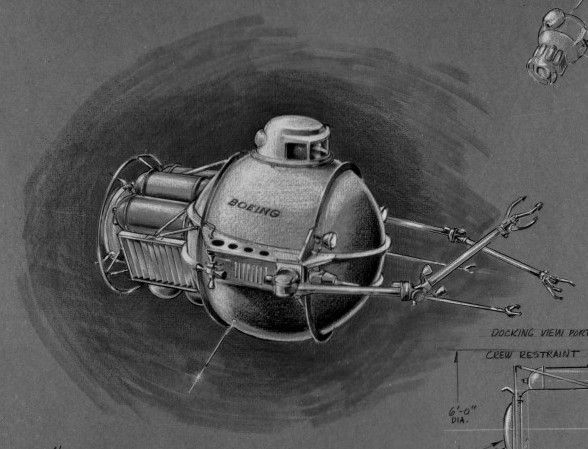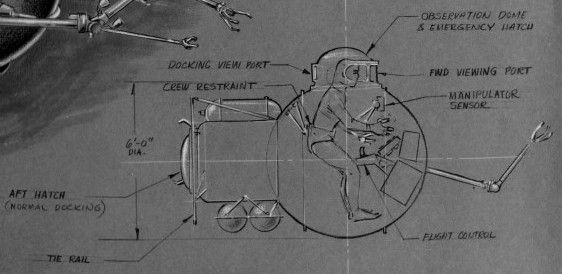 Space Pod sourced from here.
Compare with later 1976 Boeing Space Tug concept here.
---
See other early Space Teleoperators here.
See other early Lunar and Space Robots here.
---
Tags: 1965, American, manned space manipulator, Space Pod, Teleoperator, The Boeing Corporation