1960 onwards – Miscellaneous Mobile Manipulator Arms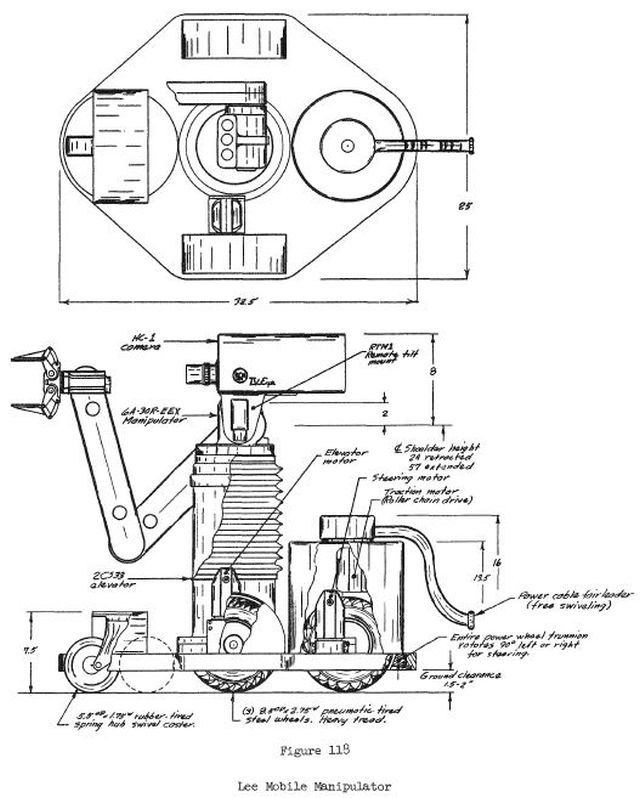 1960c – Lee Mobile Manipulator.
[I presently have no other information on this mobile manipulator.]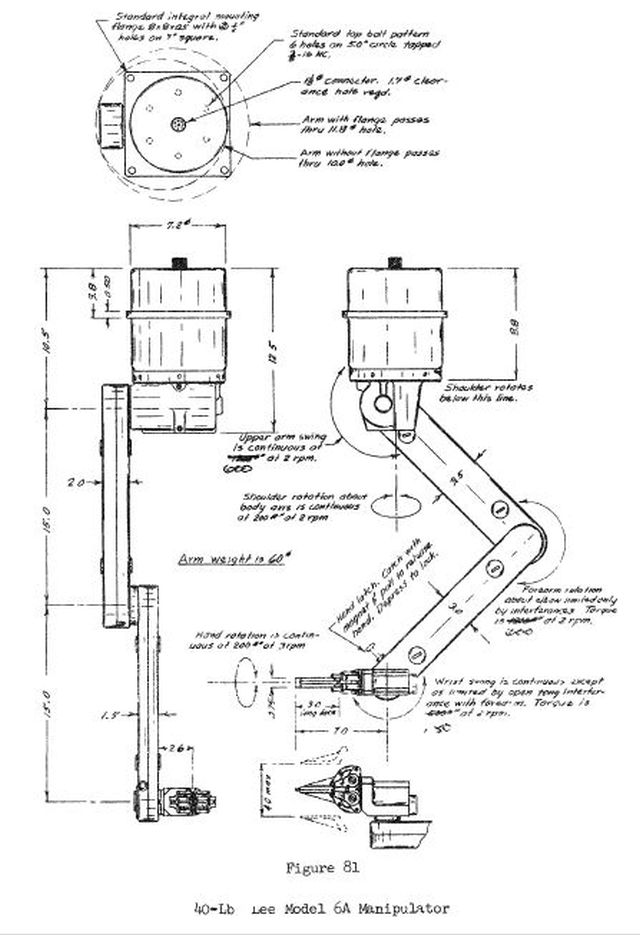 The Lee Model 6A Manipulator was used on the mobile platform.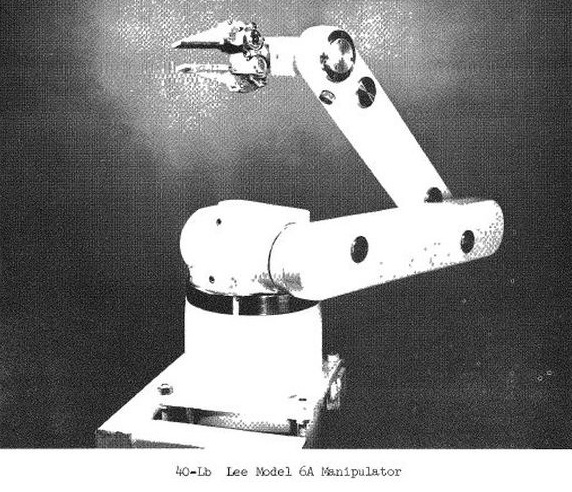 ---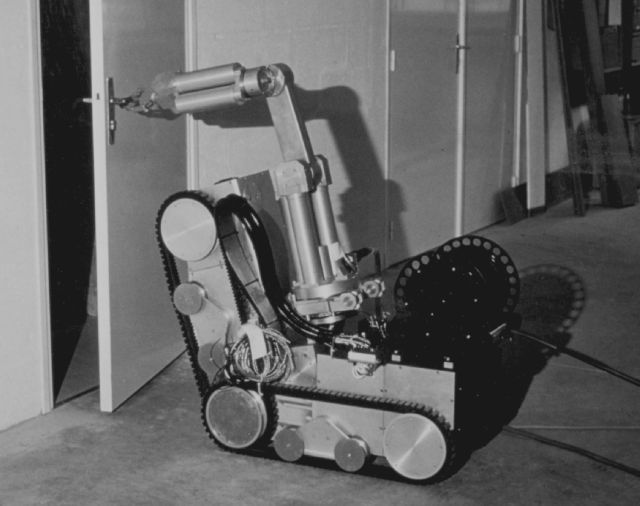 1974 Centaure Mobile Manipulator (French).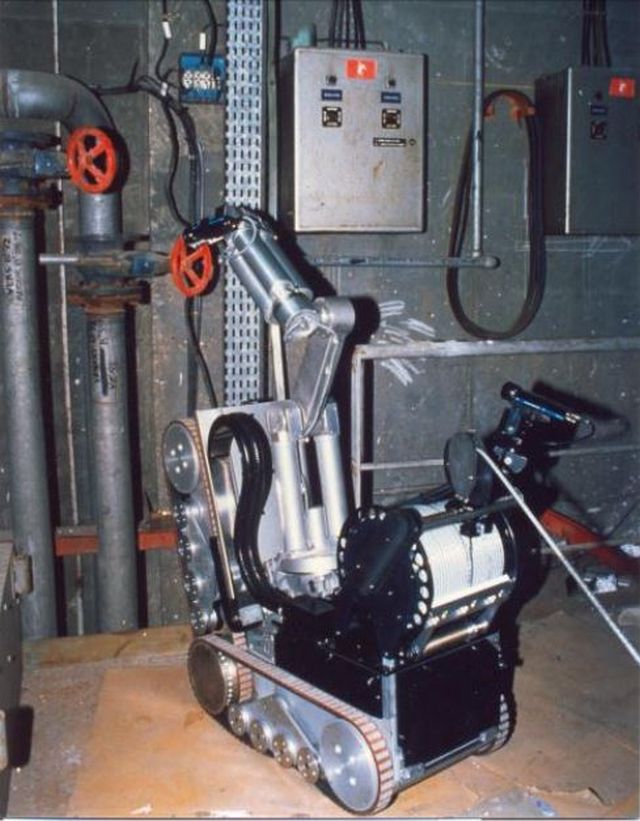 ---
The CEE-VEE Remote Mobile Vehicle with crane-like manipulator
---
See other early Space Teleoperators here.
---
Tags: 1960s, CEE-VEE Remote Mobile Vehicle, Centaure Mobile Manipulator, Lee Mobile Manipulator, Manipulator, Mobile Manipulator Arms, Robot