1959 – MOBOT 1 – Hughes Aircraft (American)
MOBOT Mark I (ReMOte roBOT) – Remote Mobile Handler – 1959.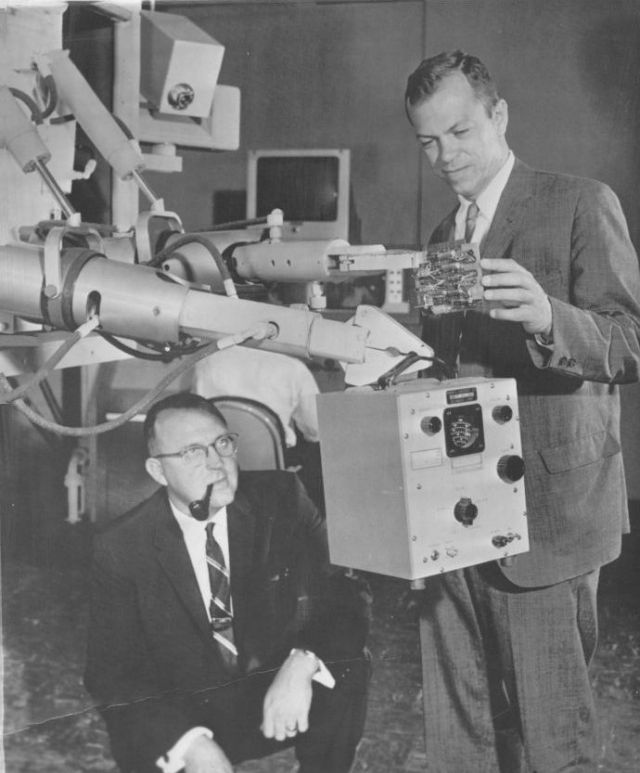 MOBOT DISPLAYS ITS ARM – press release 9 Sep 1959
Robert W. Henderson, lft, vice presedent of Sandia Corp., and Dr. Allen E. Puckett of Hughes Aircraft, look over the arms of Mobot Mark I which was unveiled here today. It was developed at Hughes nuclear electronics lab for the Atomic Energy Commission's Sandia laboratories at Alburquerque, N.M. The machine can be controlled by a remote operator and do its work in "hot" areas of the atomic laboratories where man-made radiation is too intense for humans to stand.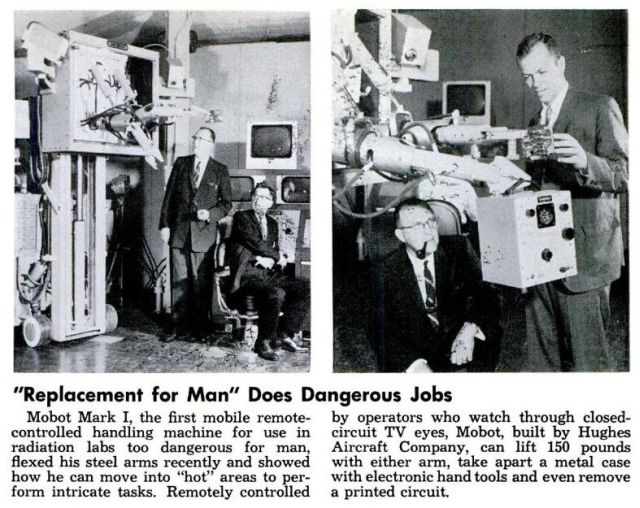 Source: Popular Mechanics – Jan, 1960.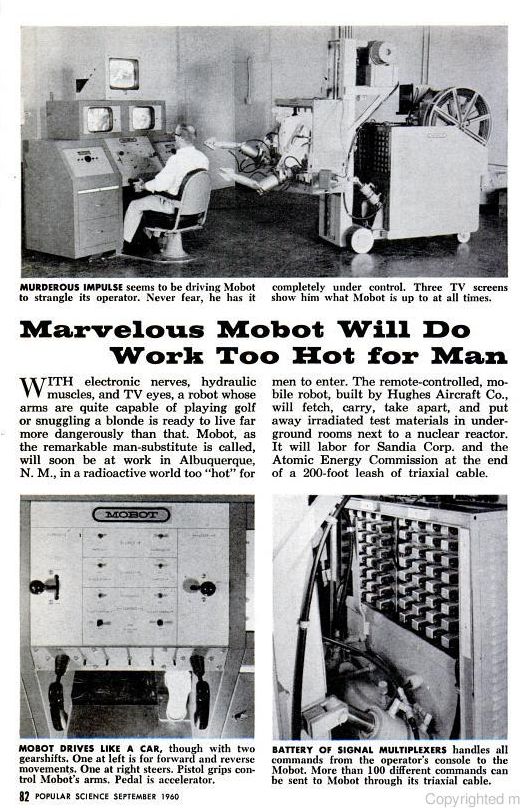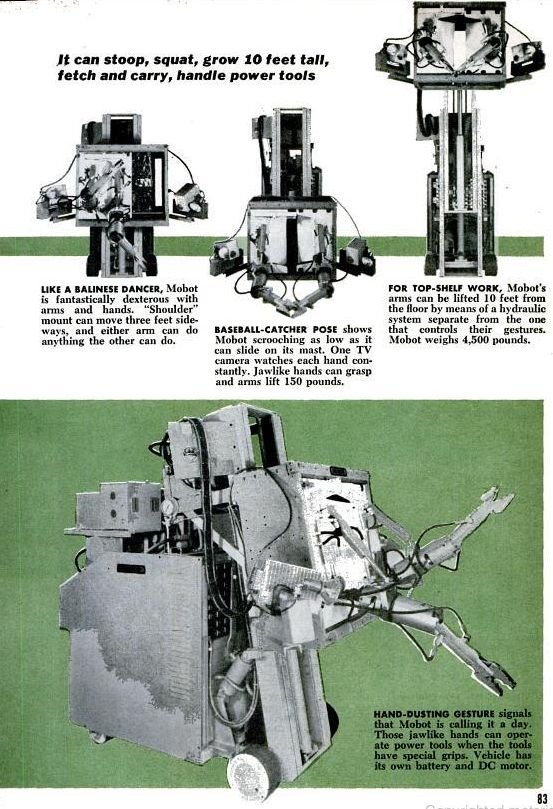 Source: Popular Science Sep, 1960.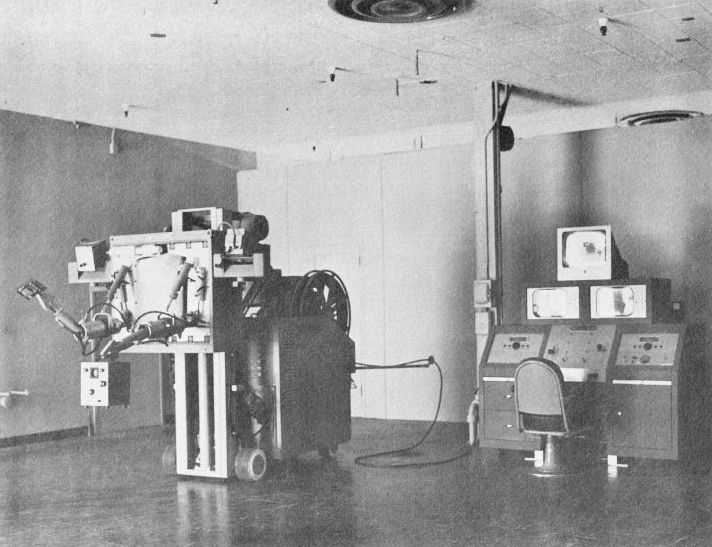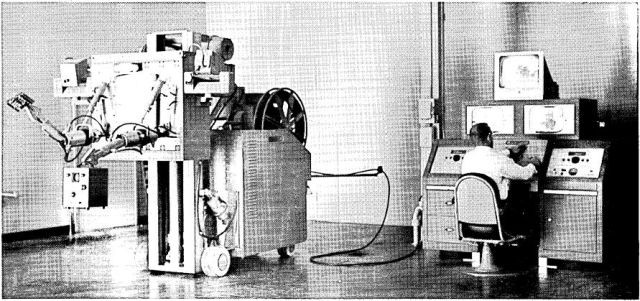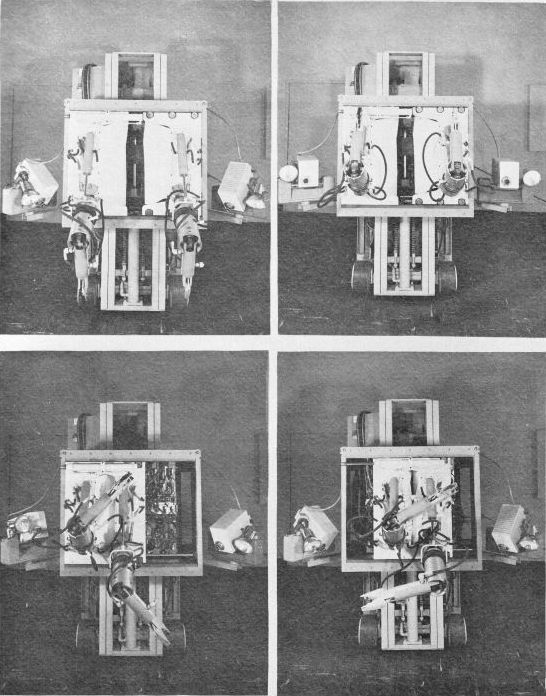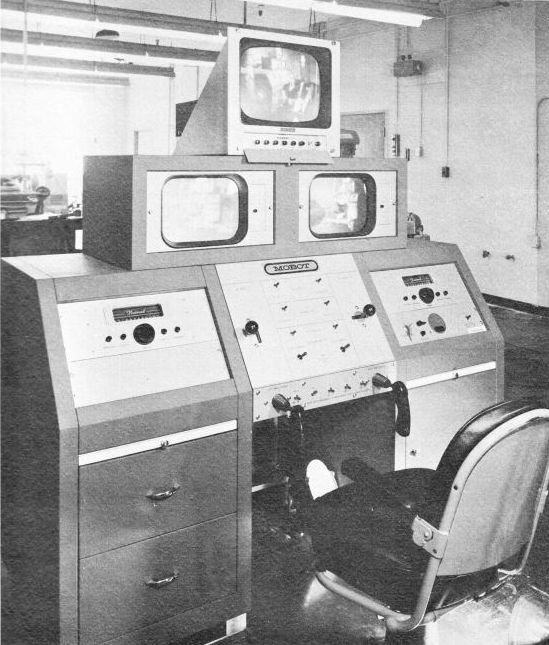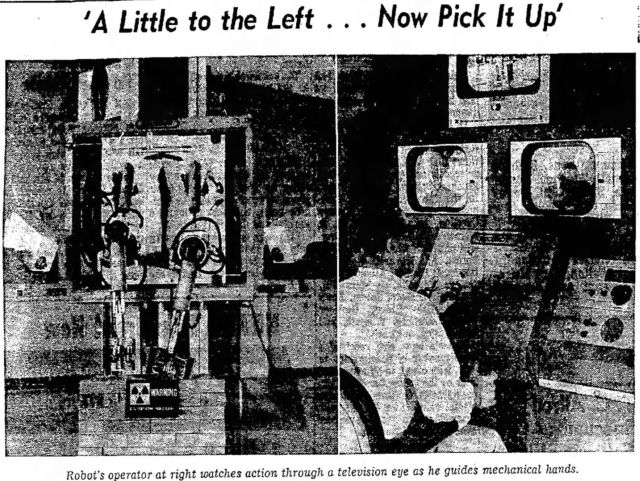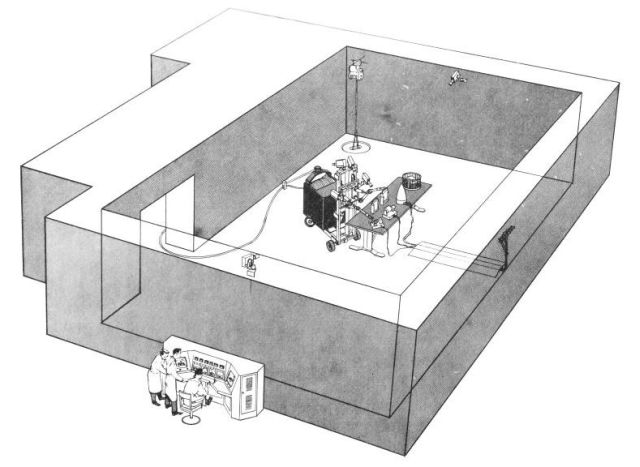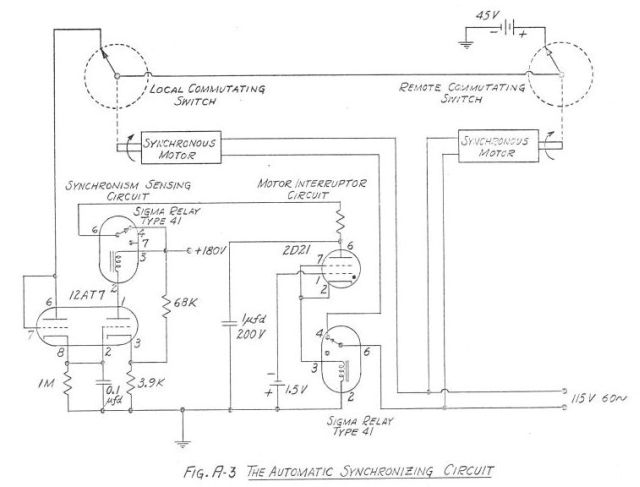 ---
Below are MOBOT concept drawings from the Brochure.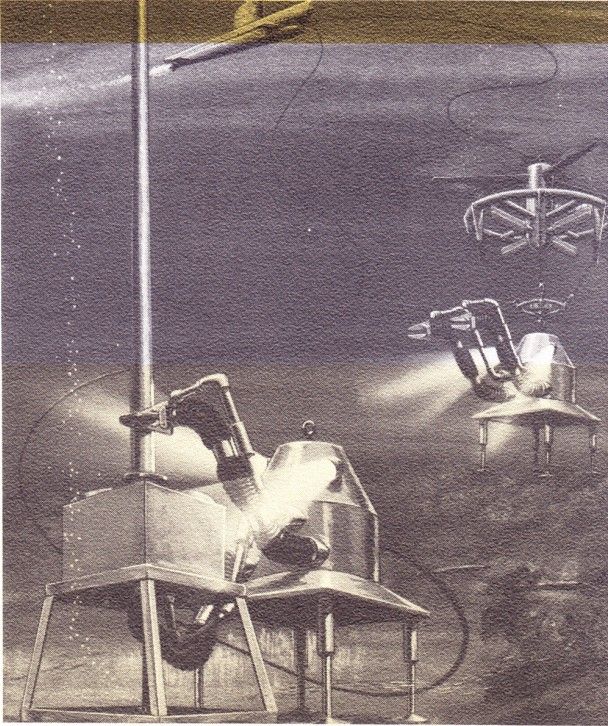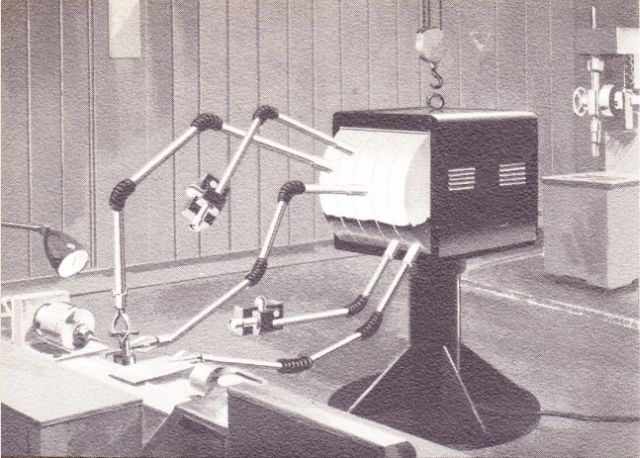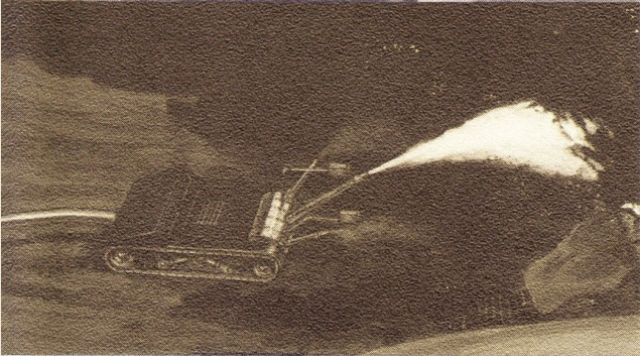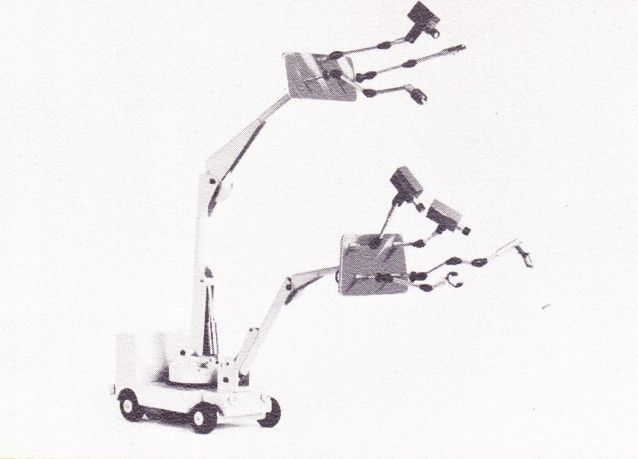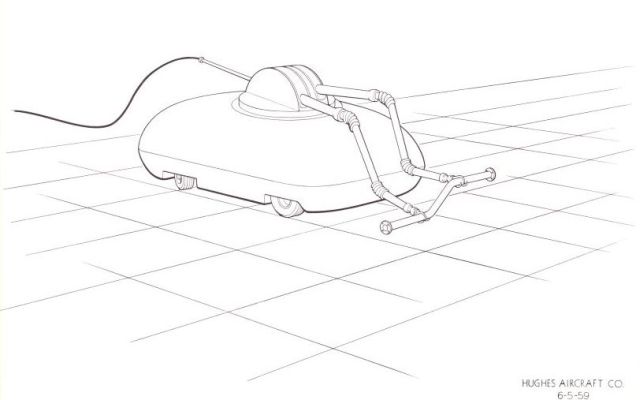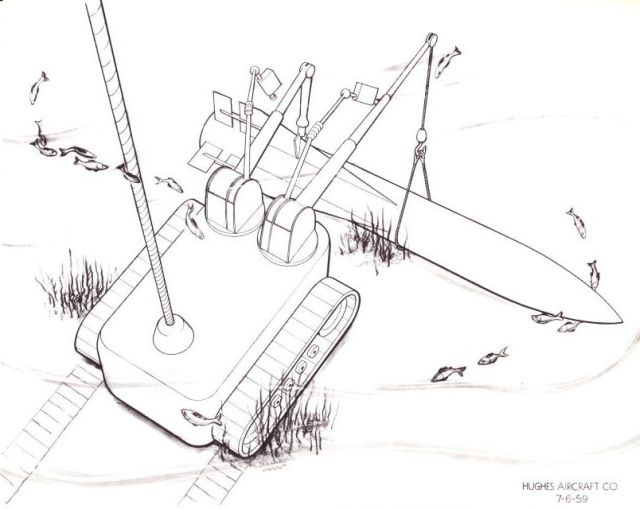 see full Brochure here.
see full Technical Memorandum here.
---
See other early Teleoperators here.
---
Tags: 1959, American, Hughes Aircraft, Mobile Manipulator, MOBOT, MOBOT Mark I, remote-controlled robot, Robot