1940 onwards – Miscellaneous Lunar and Off World Rovers with Manipulators Concepts
Most of the unmanned Lunar and Martian rover concepts were designed to use manipulator arms for sampling rocks and surface material.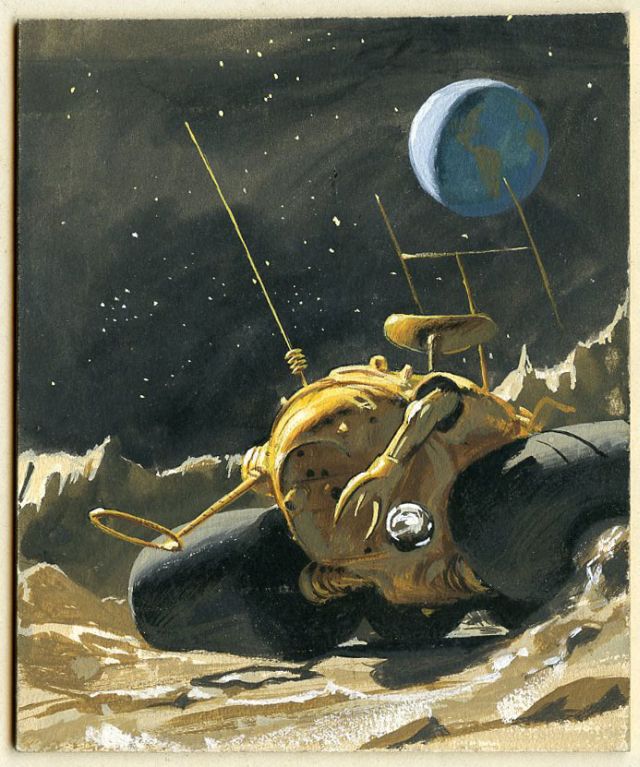 John Schoenherr's (1935-2010) fabulous Moon Crawler painting pictured above, which he painted in 1961 for the cover of Analog magazine that year. Source: Project SWORD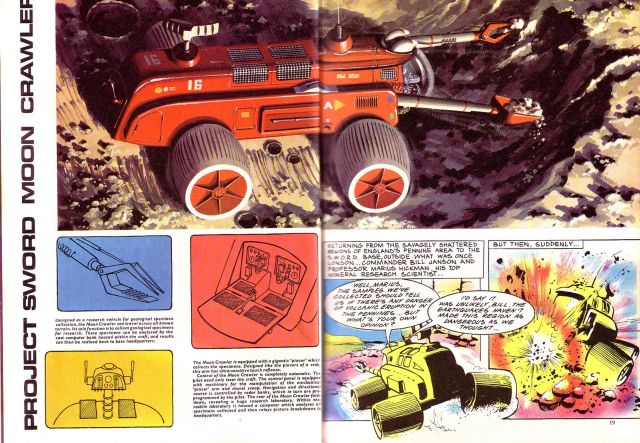 Project S.W.O.R.D. (SPACE WORLD ORGANISATION FOR RESEARCH AND DEVELOPMENT) Moon Crawler 1967.
S.W.O.R.D. images sourced from projectsword.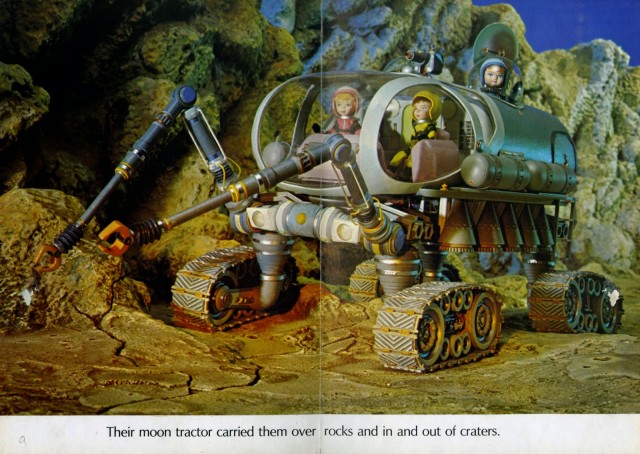 Moon tractor from the children's book "A Rocket Trip to the Moon", Golden Press 1970. Sourced from dreamsofspace.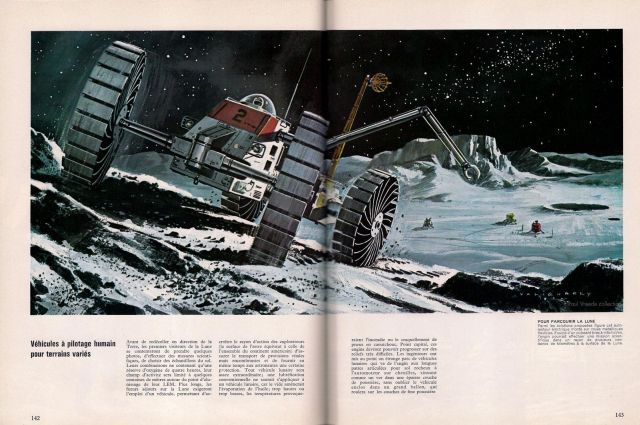 Artwork by Ed Valigursky, from the French edition LIFE's MAN AND SPACE book. Edition date unknown, original English edition 1964.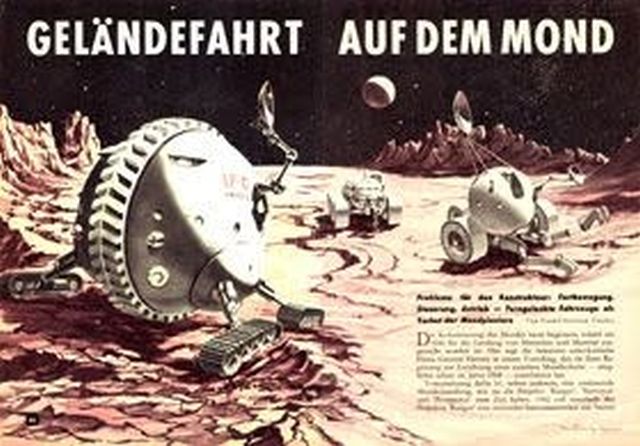 A depiction of unmanned moon crawlers originally for the Surveyor program. The crawler on the right-hand side is actually the Sperry luna crawler. Above image from Hobby magazine no.3 1962.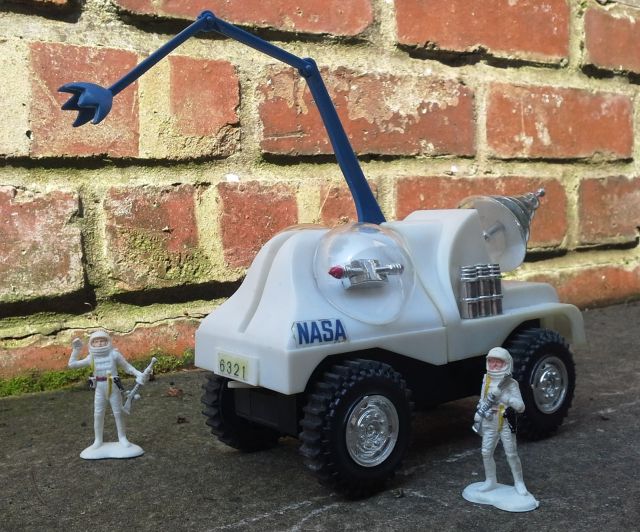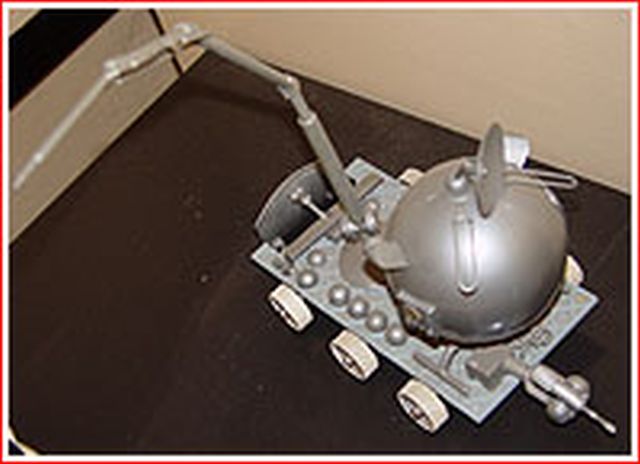 More Lunar explorer toys.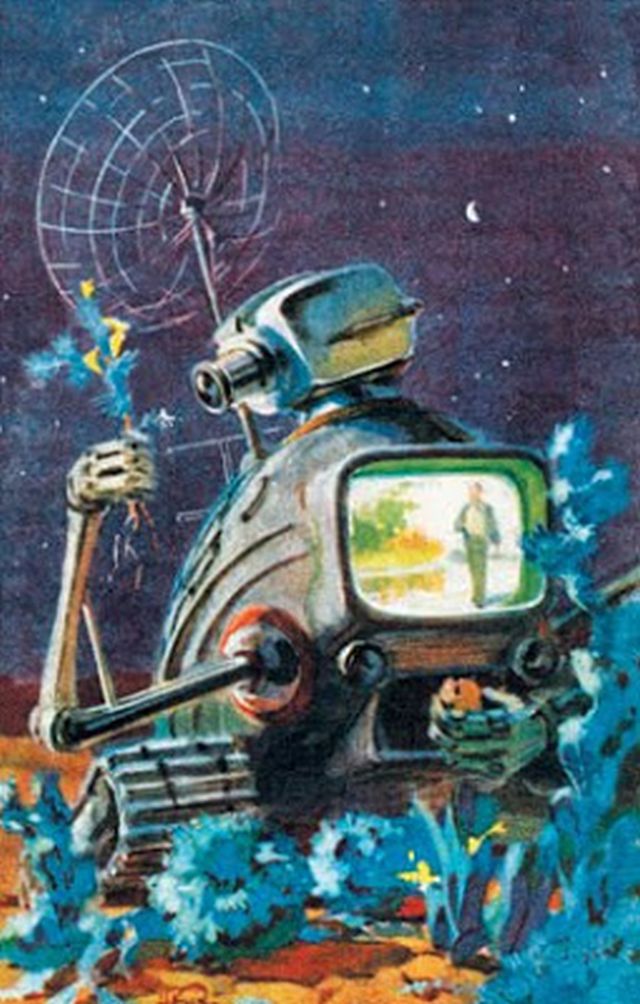 "The Road to the Moon is Ready" by Nikolay Kolchitsky. Illustration for the Tekhnika Molodezhi magazine, 1956. Source: here.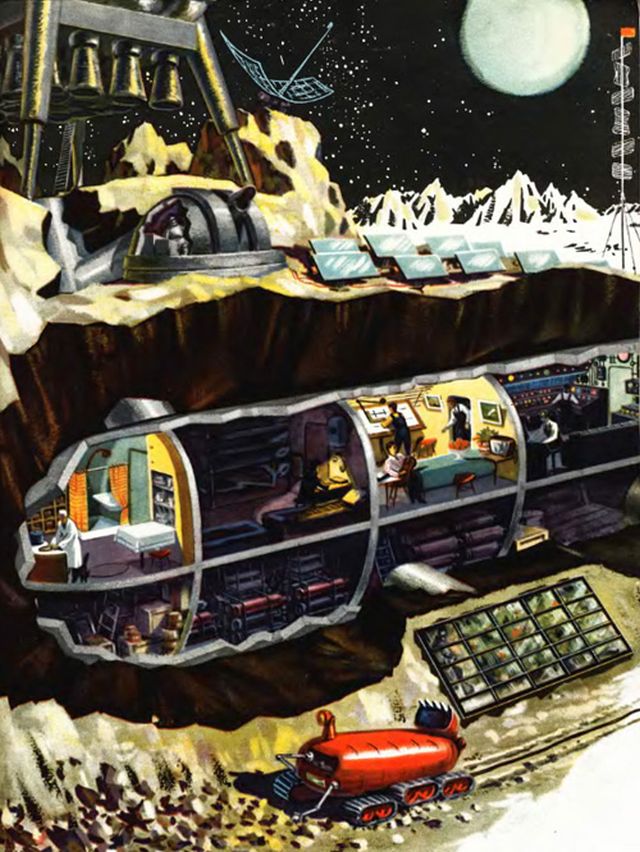 Illustration for the Tekhnika Molodezhi magazine.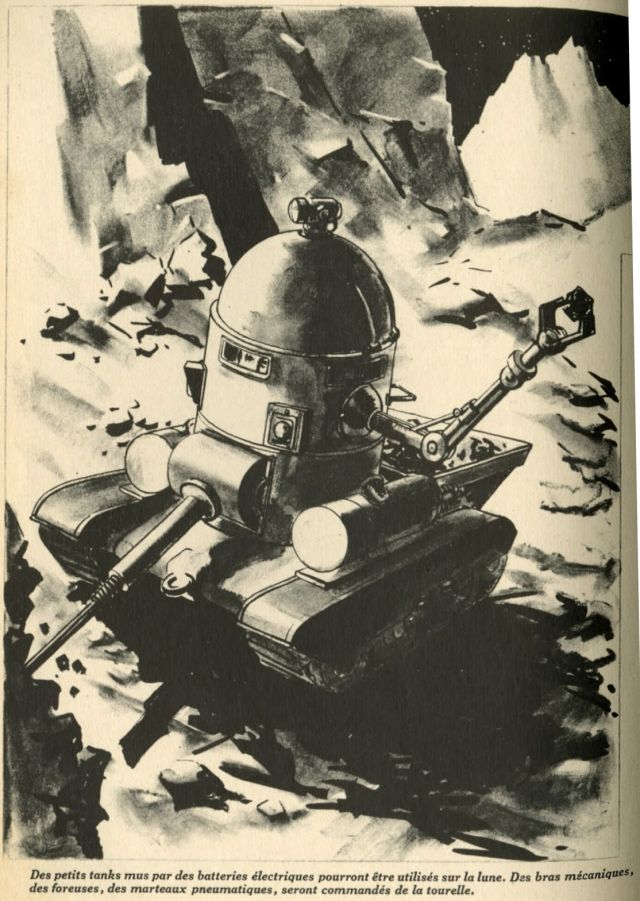 Illustration from Première Croisière Sur La Lune by Fletcher Pratt, 1952.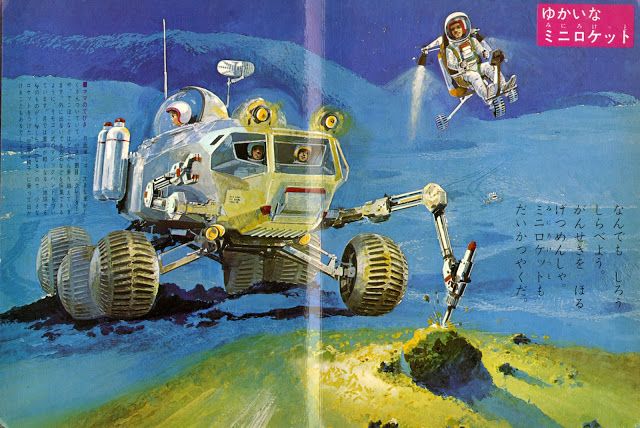 From 1971 Japan Space Encyclopedia.
NASA Lunar Survey Vehicle conceptual illustration, 1988.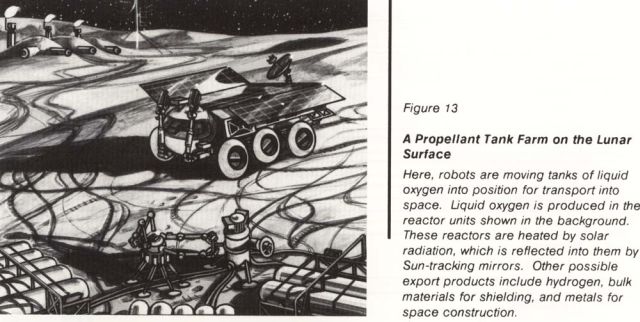 Solar-powered rover with mechanical arms.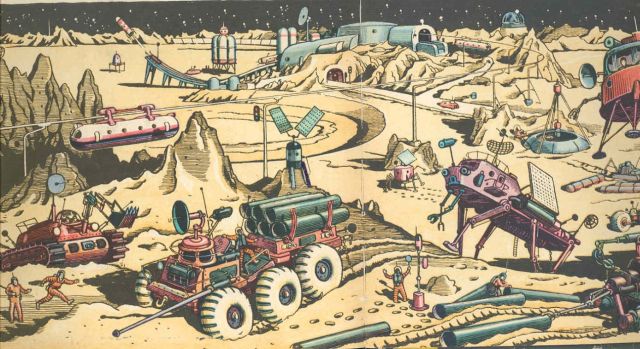 Above: Prediction of life on the moon c1965. Illustration from the book Station "Moon" (Stantsiia "Luna") (1965) .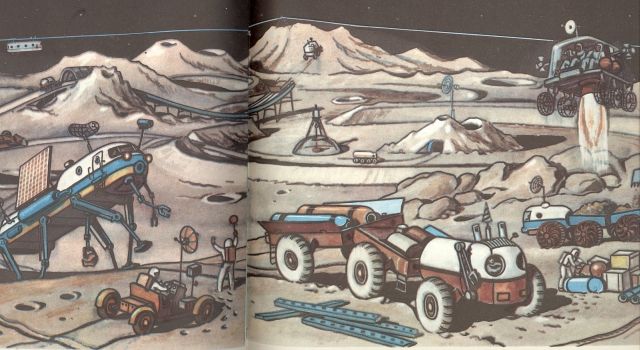 Above: Later prediction of life on the moon c1974
For large images of the above two Russian illustrations, see here.
---
Off World Rover illustrations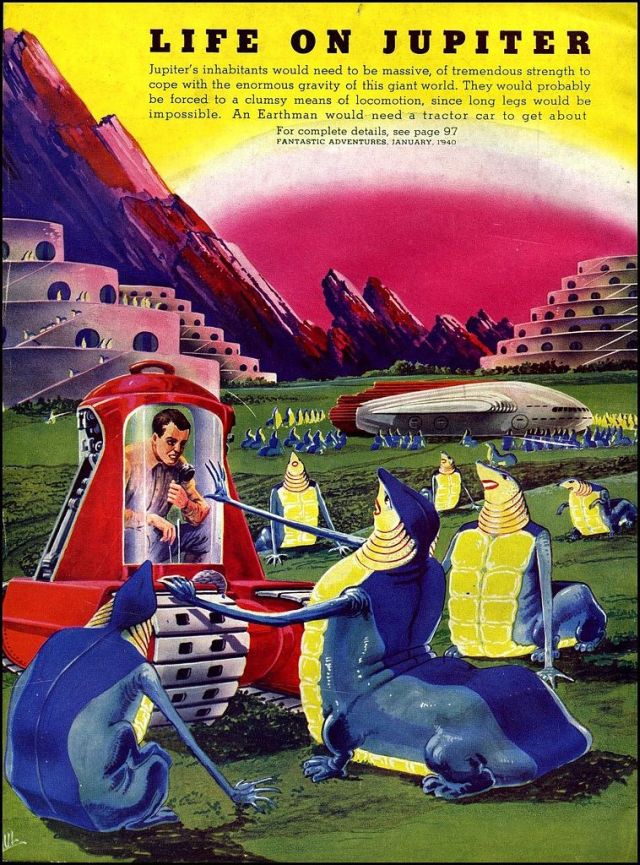 Illustration by Frank R. Paul, Fantastic Adventure, 1940.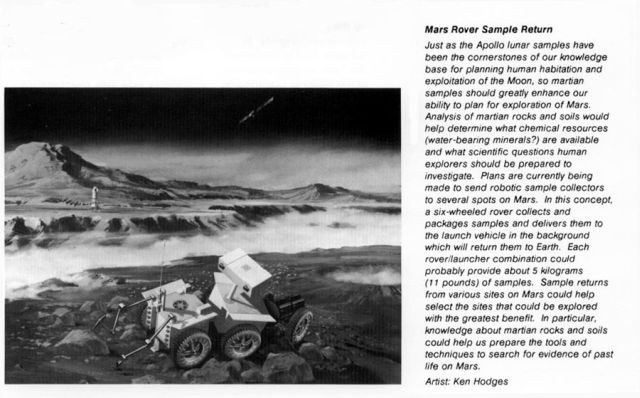 Martian Rover samplers.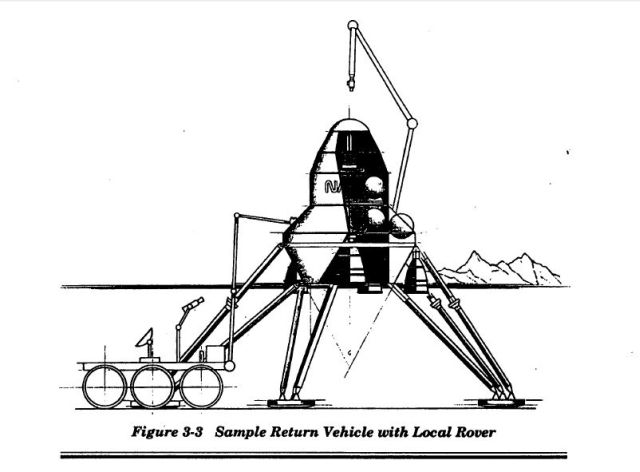 ---
See othe Lunar Walkers here.
See other early Space Teleoperators here.
See other early Lunar and Space Robots here.
---
Tags: 1965, Lunar Construction Vehicle, Lunar Crawler, Manipulator, Off World Walker, Space Manipulators