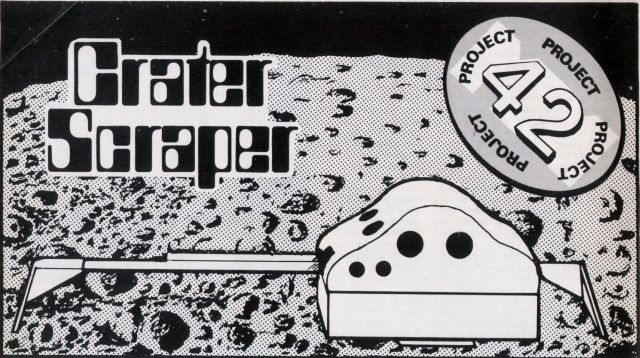 The "Space Models" designed by Peter Holland, which appeared in the early Model Maker of the 'fifties onwards, were interesting applications of mechanical principles and some are still available today in the Model Maker Plans Service as constructional drawings. This, his latest, "Space Model" makes use of readily available gear and rack sets and there's a radio controlled version too [Ed. Included here]. . . Peter will describe them both.
This machine bears a faint external resemblance to my old M.A.P. Plans Service design "S.L.I.T.H.A.", a friction operated device using one of those dear old ever ready T.G.18 series of electric motors…..
The "Crater Scraper" is an earth levelling device or should I say "Moon" levelling?). It has a beam upon which a car travels, and which, upon reaching the far end, shoots the beam forward ahead of itself again as seen in the sequence of Fig. 1. Unlike the "S.L.I.T.H.A.", this one has a retractable foot on the car, so that the whole unit is raised when shooting the scraper beam forward. Then raised when the car moves. This results in a form of "walking" action and is illustrated in Fig. 2.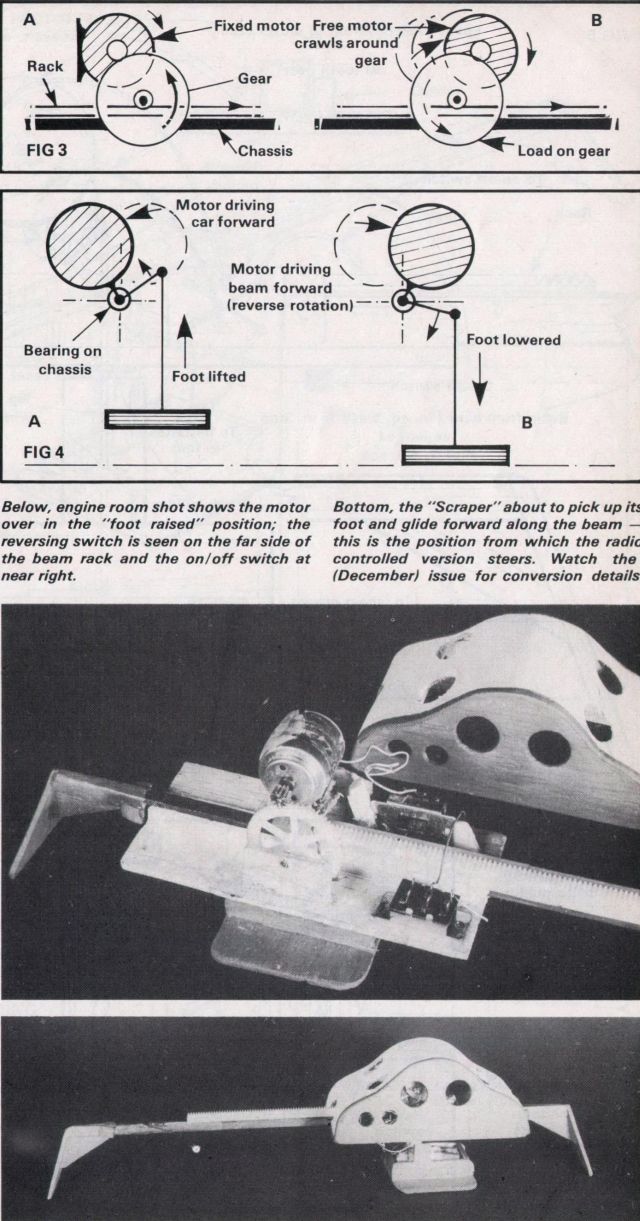 Photo of the basic model.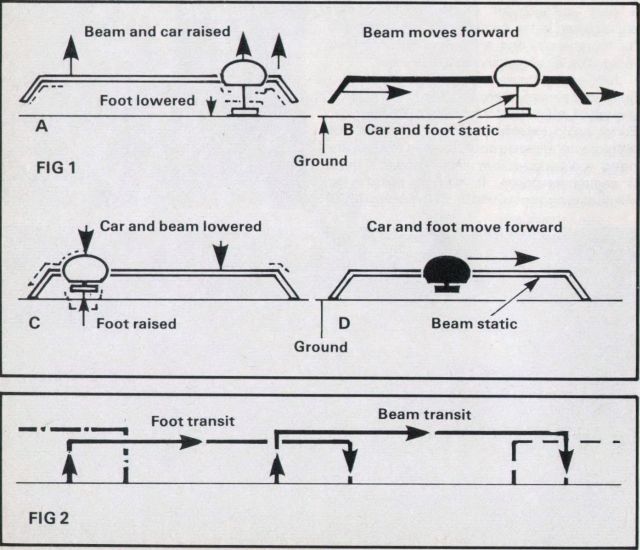 Movement and operation of the basic model.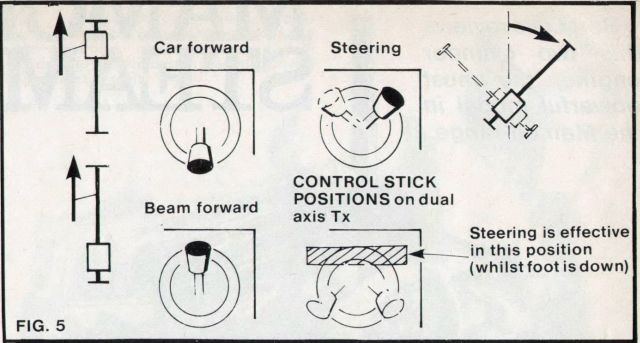 The steering motions on the upgraded radio-control model.
---
Pdf giving complete published instructions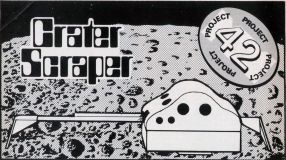 Thanks to David Buckley in providing the material and idea for this post.
For other Walking models by W. Peter Holland, see my other posts here.
---
For a similar concept, see Prof. Katsyu's Walking-beam model and Peter Holland's CABER.
---