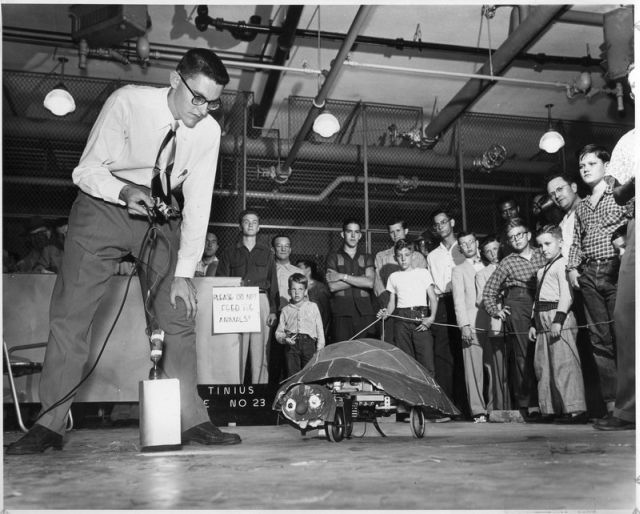 Tinius the Cybernetic Turtle c1950 – An engineering student takes a robot through its paces, 1950. [RH-2013- Although looking like a turtle (tortoise) which suggests being a Grey Walter-inspired machines, With it two "eyes" appearing as though it is fixed to the steering, suggests more that it is just phototropic i.e. it is attracted to and will follow a light source as per Norbert Wiener's Moth.]
In 1920, the 1st Rice Engineering Show draws 10,000 spectators from across the city of Houston (Texas) to Rice's campus. Student exhibits include a "bucking bronco," magnetic stunts, nitroglycerin explosions, X-ray demonstrations and a radio-controlled car. The shows continue to draw huge crowds every other year through 1940. An Exposition of Science and Art held in 1950, 1954 and 1956 expands the audience but is phased out after 1956.
Article sourced from here.
---