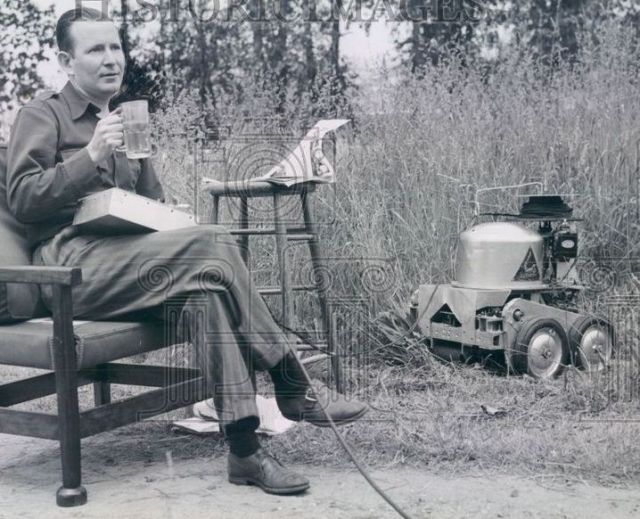 1952 – Stewart Automatic Lawn Mower by Sterling Stewart
SCIENCE IS SERVED

Seattle: Sterling Stewart of Sioux City, IA., a graduate science student at the University of Washington, isn't lazy in the true sense of the word. He's able to relax with a cold drink while his lawn is mowed only because he had the ambition to invent a remote control gadget to do the job. The lawn mower, called "The Monster" by the neighbors, was built from salvage parts at a cost of $7. The machine, electrically controlled by a push button box at the end of a 75 ft cord, has a rotary blade and weighs 100 lbs. Dated 6/10/1952.
---
See other early remote-controlled and robotic lawn mowers here.
---