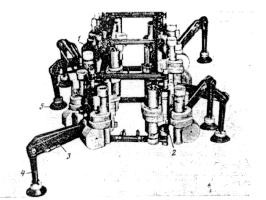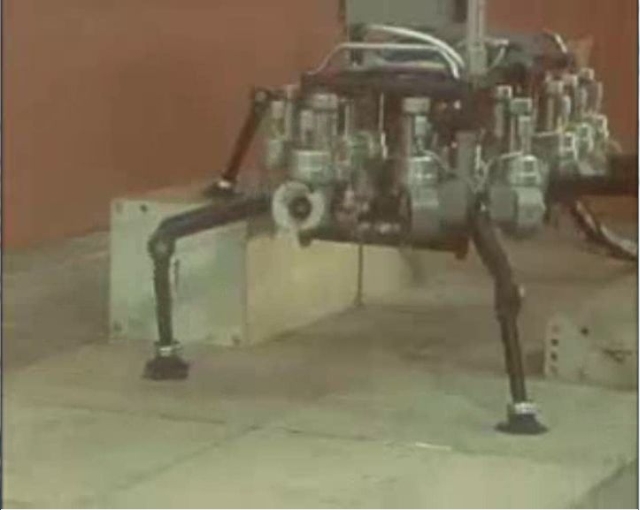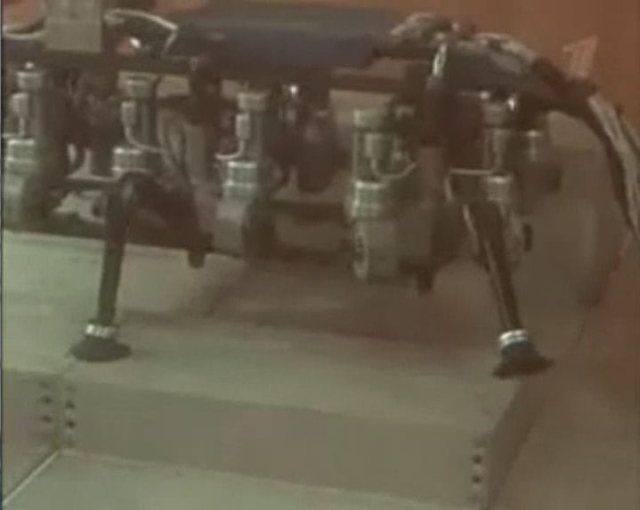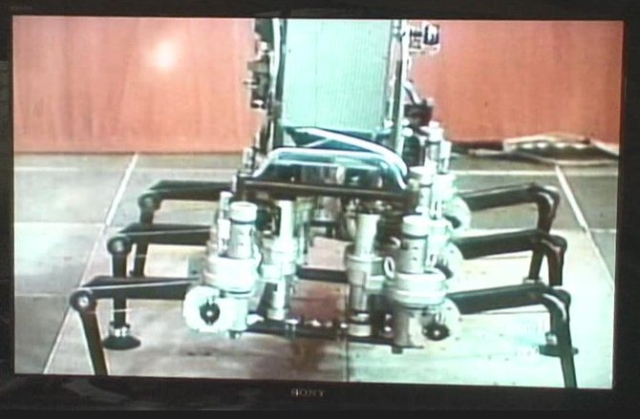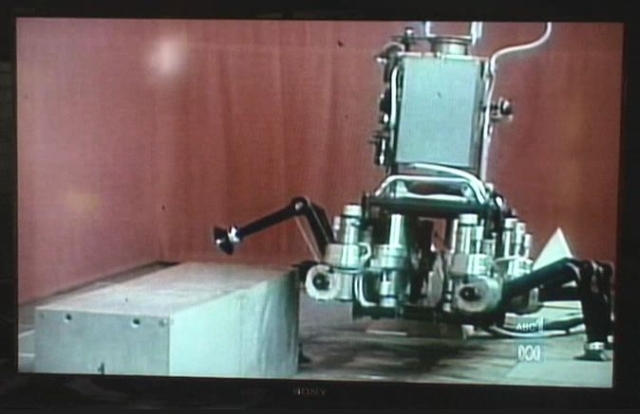 Above stills from the video clip.
The mechanical model was developed at the Institute VNIITRANSMASH (St. Petersburg). The parameters of the machine are the follows: body length 0,6 m and body width 0,25 m, weight 40 kg, length of leg 0,4 m (Efimov et al., 1982).
Efimov, V., Kudriasev, M. & Titov, A.(1982). Investigation of Robotics Systems, chap. A Physical Similar of Motion Walking Apparatus, pp. 86–91. Moscow, (in Russian): Publishing "Nauka".
Note different spelling of the translated name Kudriasev, Kudriavtsev
(Dr. M.V. Kudriavtsev, V. A. Efimov, A.F. Titov, St. Petersburg, Russia.)
Note: I have very little on this walking machine. I have not even 100% confirmed that the images are related to the machine described by the authors of the paper.
---