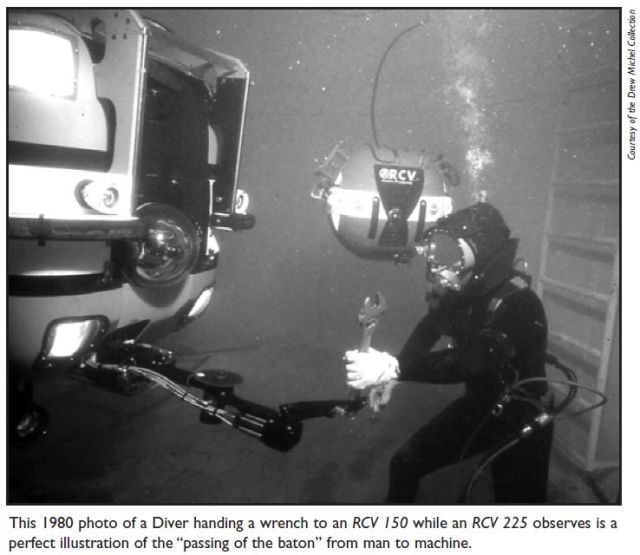 1982 – RCV-150 Remote Controlled Vehicle System by Arthur B. Billet, principal engineer, Hydro Products, Inc., a Tetra Tech Co., wholly owned by Honeywell.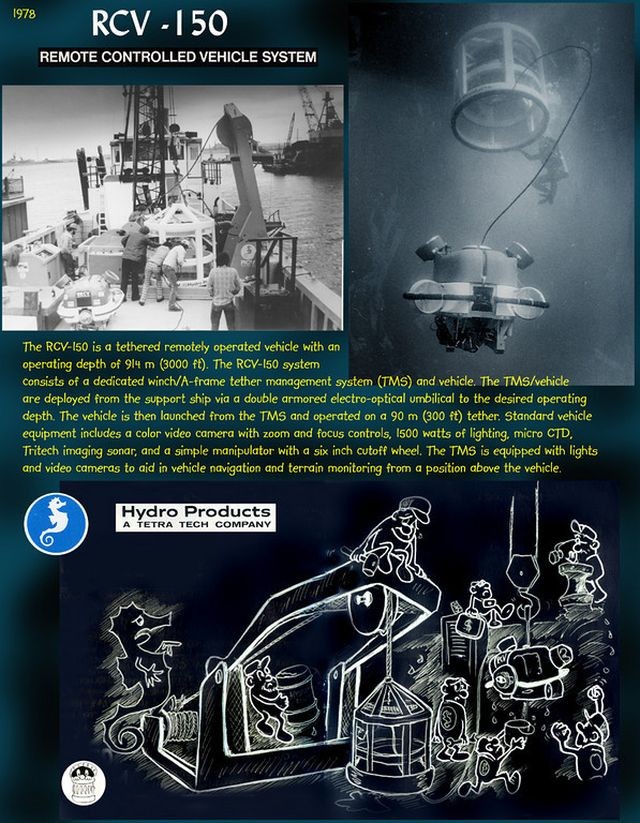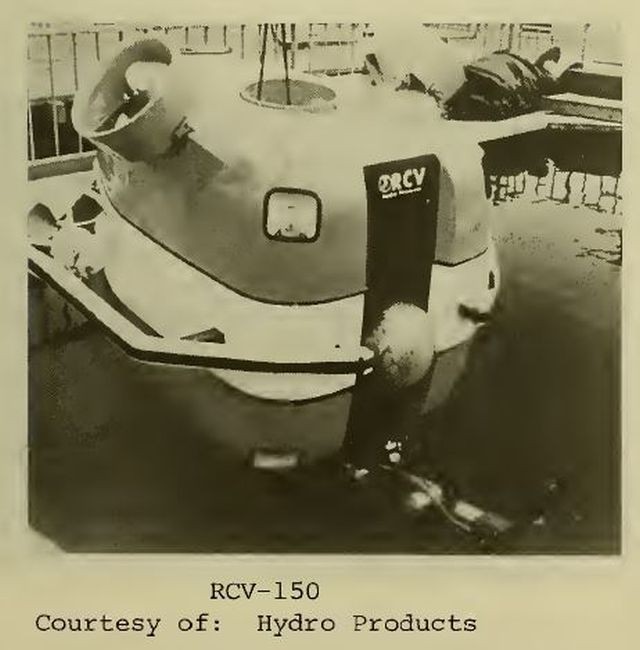 Image Source: here.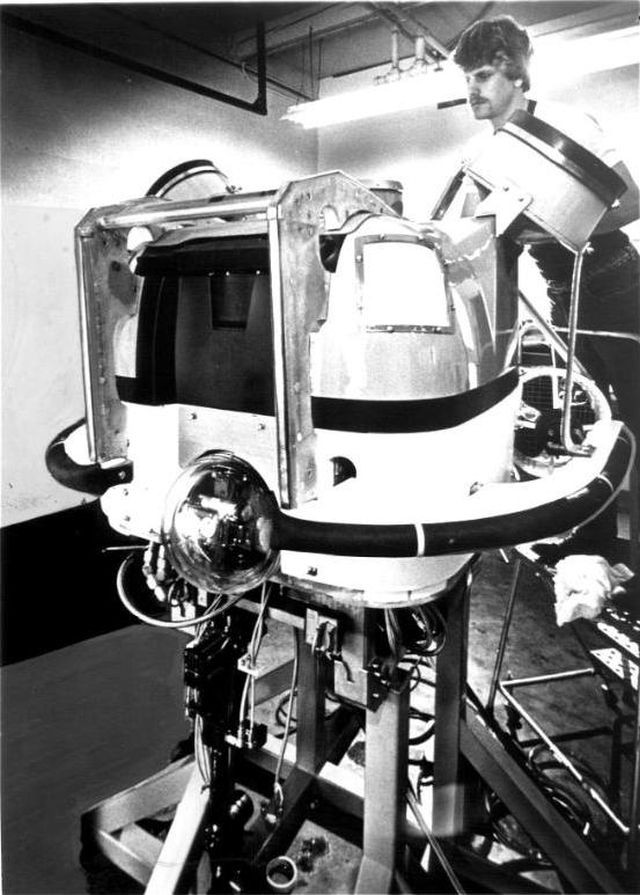 Technician checks out the RCV-150, Hydro Product's largest deep-diving robot vehicle, one of the increasing number of such remote-controlled devices that are rapidly replacing human divers for many underwater tasks. (MUST PHOTO CREDIT: Los Angeles Times Photo by Dave Gatley) Illustrates RCV, by Barbara Bry (Times), moved Monday, July 19. (c) 1982, Los Angeles Times.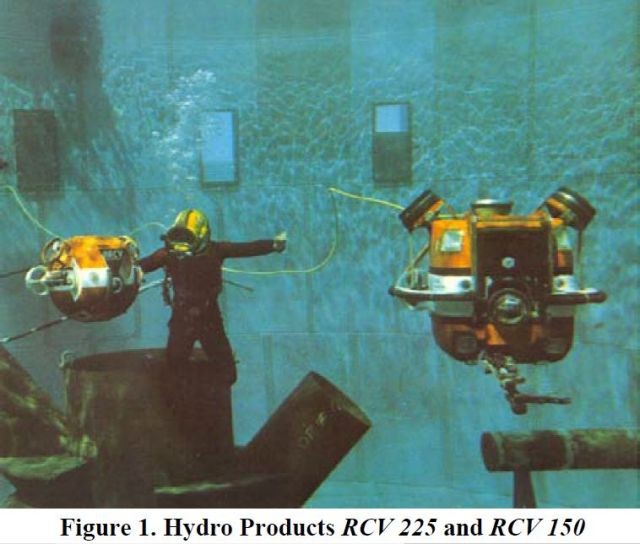 The big brother of the RCV -225, the RCV-150 was developed as a highly maneuverable, light-work capable ROV. This vehicle, in addition to being a flying eyeball, has a four function manipulator capability including both a rotary saw, pinching blade and grabber jaw. The RCV-150 has recently been fitted with a second four function arm extending the work capabilities to much more extensive and complex tasks.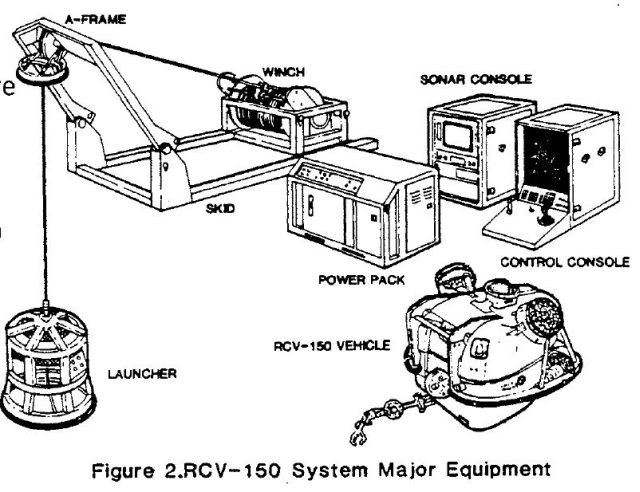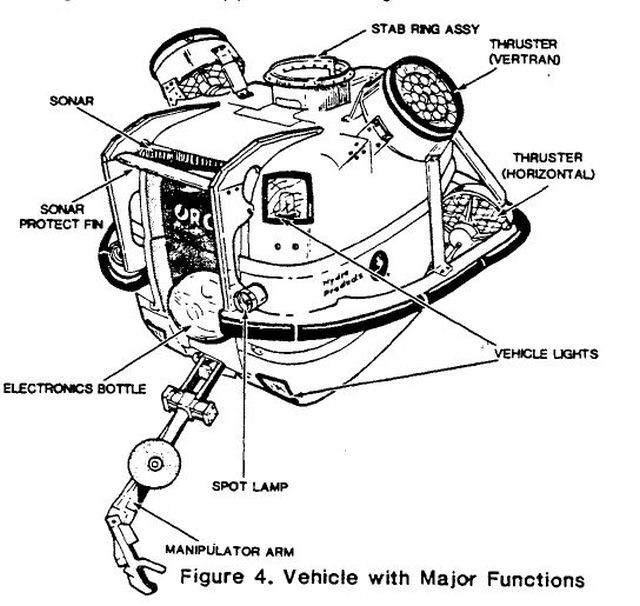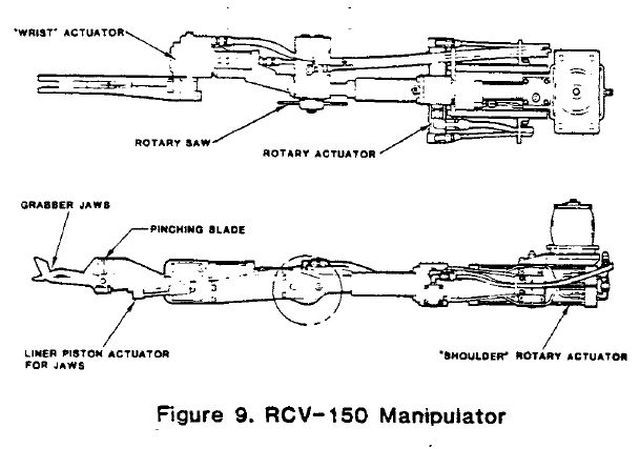 MANIPULATOR ARM
Figure 9 shows the manipulator assembly. The manipulator is a five-function work arm normally stowed inside the lower framework in the vehicle. A rotary actuator at a "shoulder" joint allows for stow and unstow motion of the arm. An actuator at the "wrist" allows grabber jaws to pivot in a 245-degree arc. The jaws are opened and closed by a linear piston actuator. A pinching blade, capable of cutting 3/4 inch polypropylene line, is actuated simultaneously with the jaws.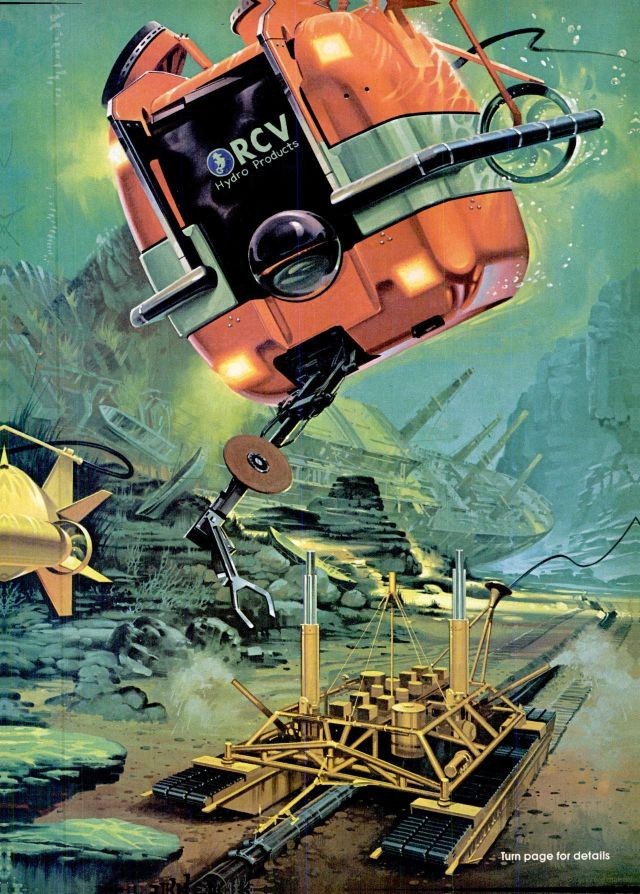 Source: Popular Science, Dec 1981.
---
See other early Underwater Robots here.
---