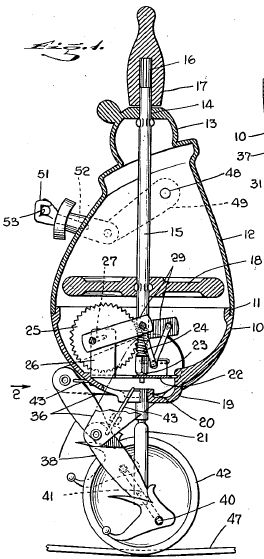 A gyroscopic toy, that imparts a walking motion via a reciprocating crank, driven via a worm off the flywheel shaft. The bottom part is interchangeable so that the pedaling unicycle can be replaced by walking stilts, or a leg arrangement for tight-rope walking.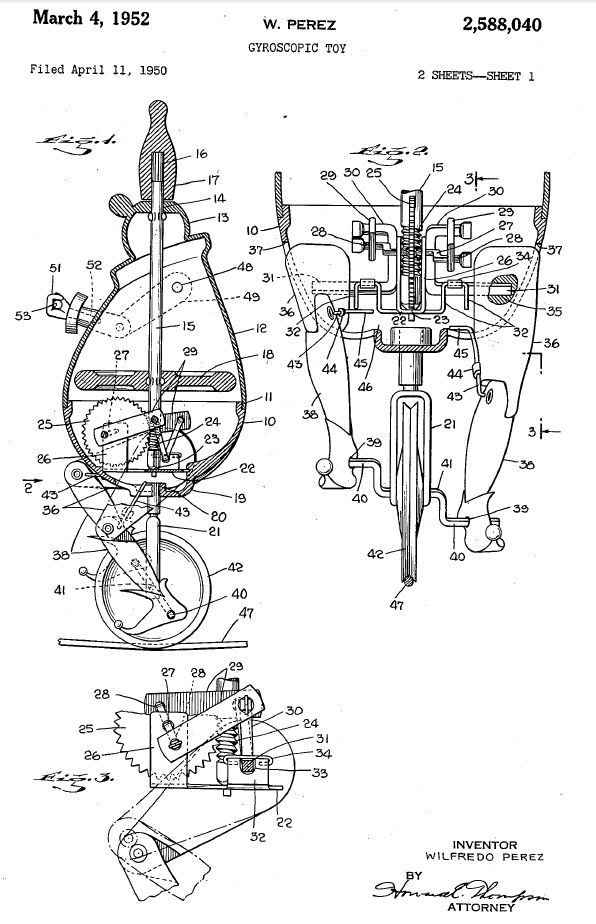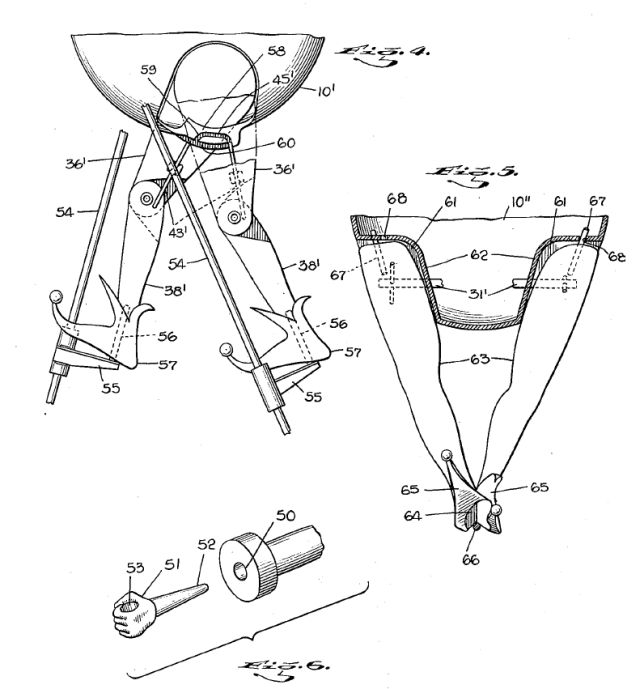 Patent number: 2588040 – see full patent details here.
Filing date: Apr 11, 1950
Issue date: Mar 4, 1952
---
To date, I've seen no evidence that this toy was actually made.
It would be great to see a Meccano model of this gyroscopic unicyclist!
---