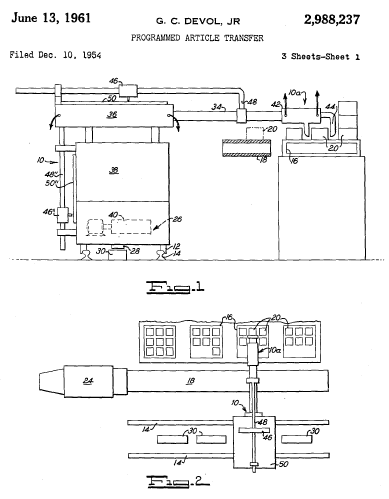 Programmed Article Transfer by George C. Devol Jr. See full patent details here.
Patent number: 2988237
Filing date: Dec 10, 1954
Issue date: Jun 13, 1961
---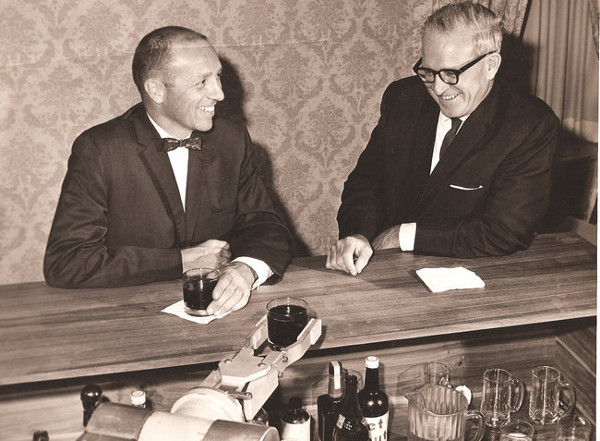 Joseph Engelberger on the left, George Devol Jr on the right – c1960
[Image credit: The Estate of George C. Devol]
In the patent, Devol wrote, "the present invention makes available for the first time a more or less general purpose machine that has universal application to a vast diversity of applications where cyclic digital control is desired."
Devol's patent for the first digitally operated programmable robotic arm represents the foundation of the modern robotics industry.
At the suggestion of Devol's wife, Evelyn, the word "Unimate" was coined to define the product.
In 1960, Devol personally sold the first Unimate robot, which was shipped in 1961 from Danbury, Connecticut to General Motors.
See the rest of the story in my later post on "UNIMATE" [TBC].
---