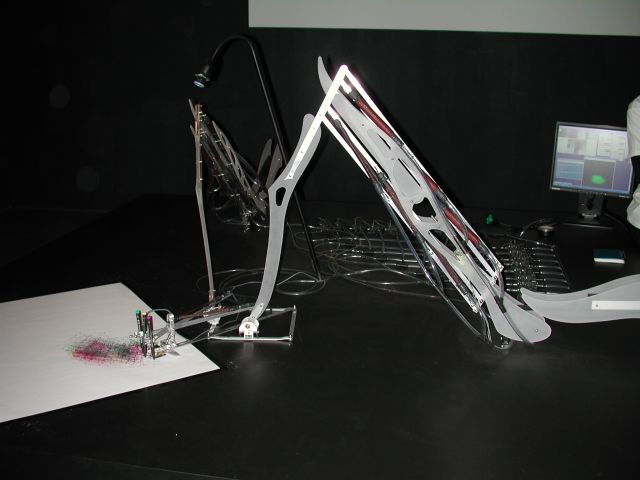 MEART: THE SEMI-LIVING ARTIST '2001-4'
SymbioticA Research Group in collaboration with The Potter Group
SymbioticA Research Group were established in 2000 as one of the core research groups in SymbloticA, the Art & Science Collaborative Research Laboratory, School of Anatomy & Human Biology, University of Western Australia. The Potter Group was established in 1999 in Los Angeles; currently operates in the Laboratory for Neuroengineering at the Georgia Institute of TechnologY, Atlanta.
rat neurons, multi-electrode array, TCP/IP (Internet), robotic drawing arm, artificial muscles, markers and paper
Interactive; colour
Collection: Australian Centre for the Moving Image. Courtesy the SymboticA Research Group and The Potter Group
MEART is an installation distributed between two distant locations. Its 'brain' consists of cultured nerve cells that grow and live in a neuroengineering lab at Georgia Institute of Technology, Atlanta. Its 'body' is a robotic drawing arm here at ACMI that is capable of producing 2D drawings.
For the first 13 days of the 2004 exhibition, the 'brain' and the 'body' will communicate in real time with each other. After this, MEART will draw from its digitally stored 'memories'.
MEART is assembled from: wetware – neurons from an embryonic rat cortex grown over a multi-electrode array; hardware – the robotic drawing arm; and software the interface between the wetware and the hardware. The internet is used to mediate between its components and overcome the physical distance between them. MEART suggests future scenarios where humans will manufacture intuitive and creative 'thinking entities' that have the potential to become intelligent and unpredictable beings. They may be created for anthropomorphic use, but they may not stay the way they were originally intended.
SymbioticA is an art and science collaborative research laboratory based at the School of Anatomy and Human biology at the University of Western Australia, enabling artists to undertake residencies in an environment of cutting-edge scientific research. The SymbioticA Research Group has previously exhibited Fish & Chips in ARS ElectronicA 2001. SymbioticA is also home to numerous residencies & projects including the 'Tissue Culture and Art Project', an ongoing project researching the use of tissue technologies as a medium for artistic expression.
The SymbioticA Research Group includes Guy Ben Ary, Phil Gamblen, Dr Stuart Bunt and Ian Sweetman, in collaboration with Steve M. Potter and Douglas Bakkum from The Potter Group, Georgia Institute of Technology, Atlanta.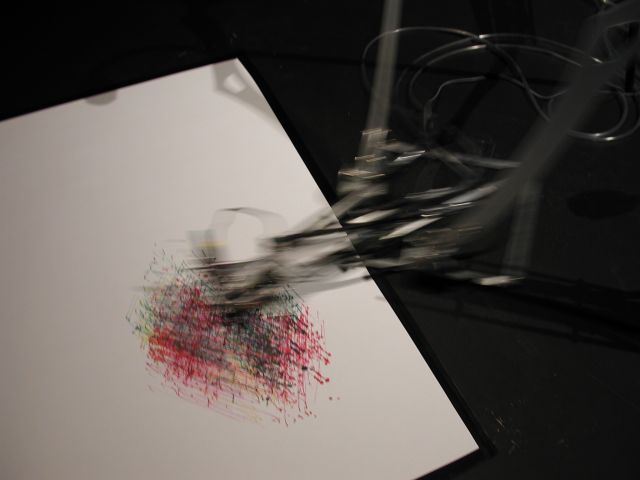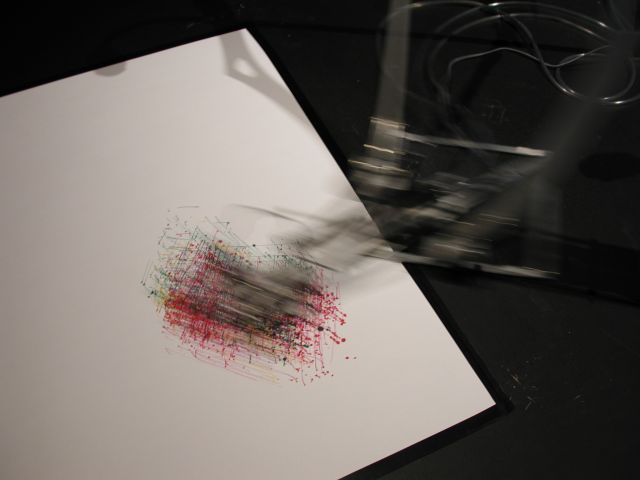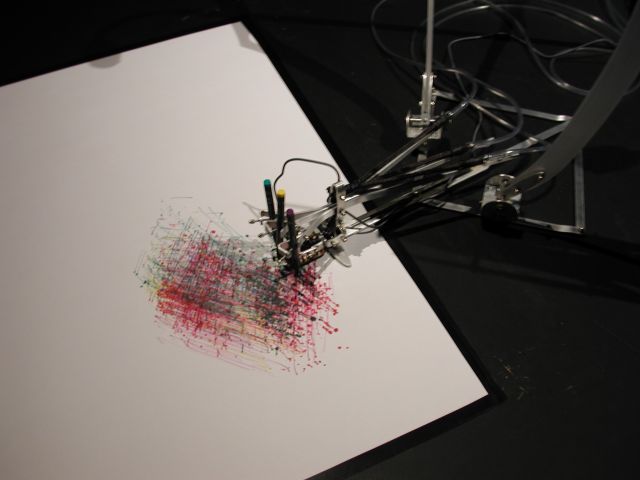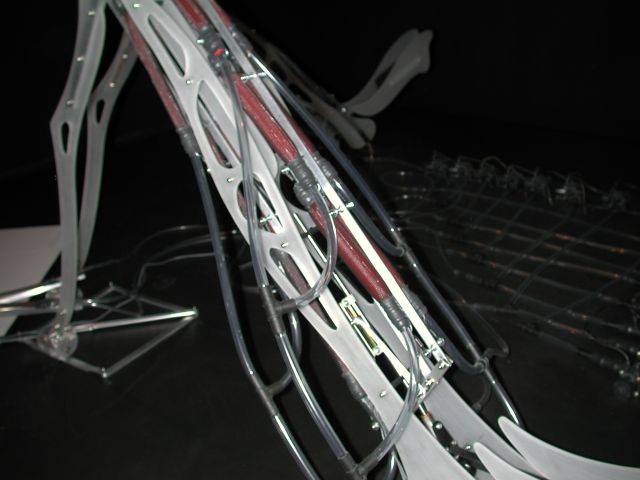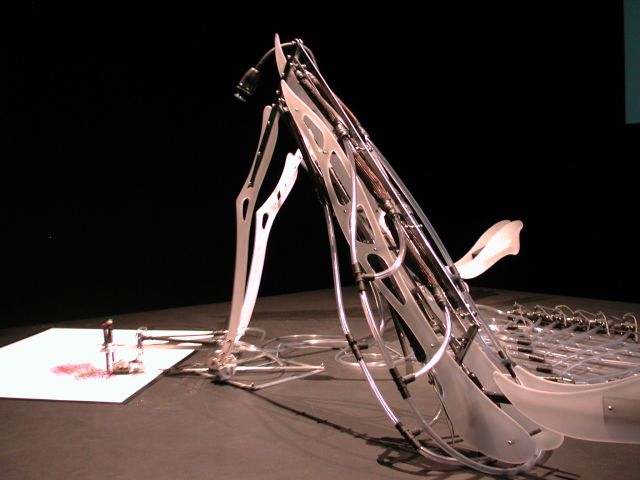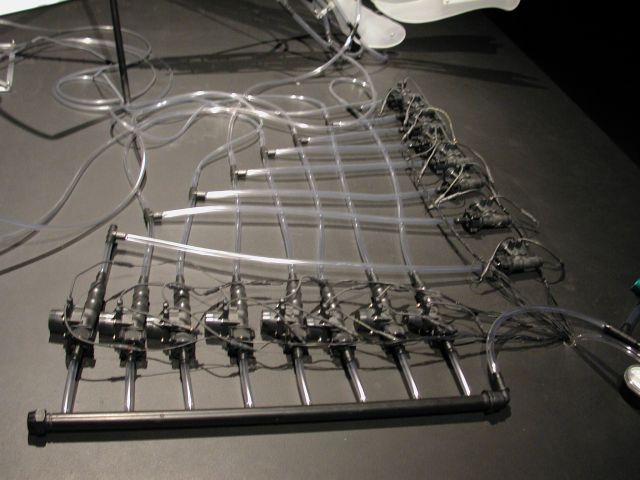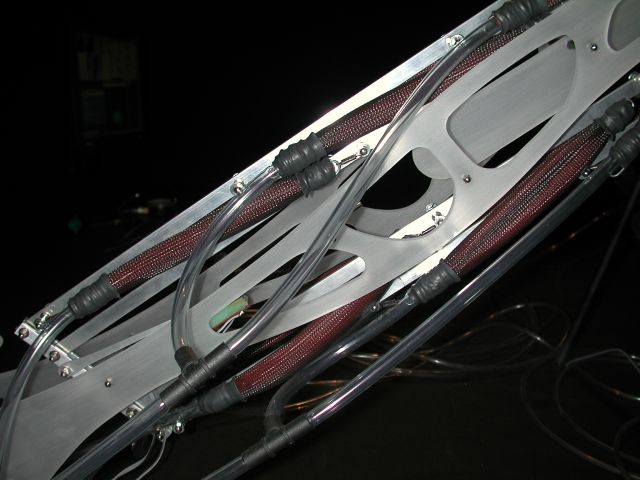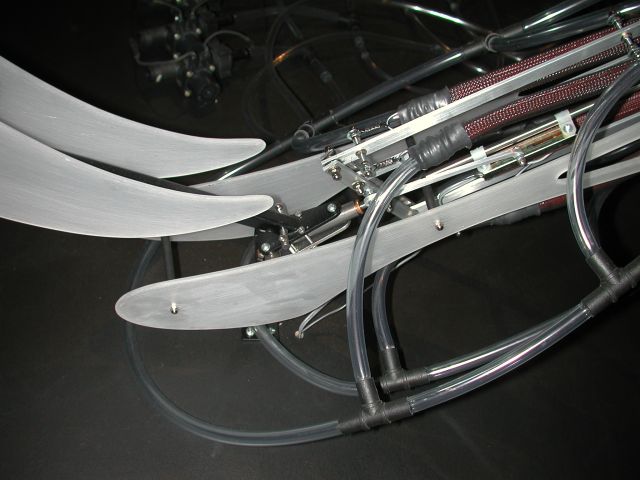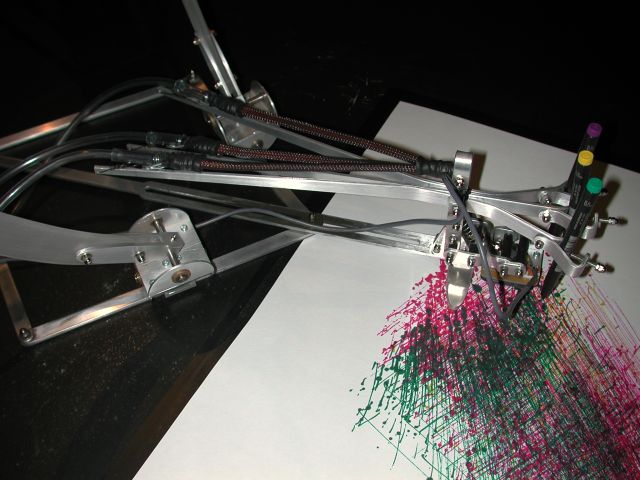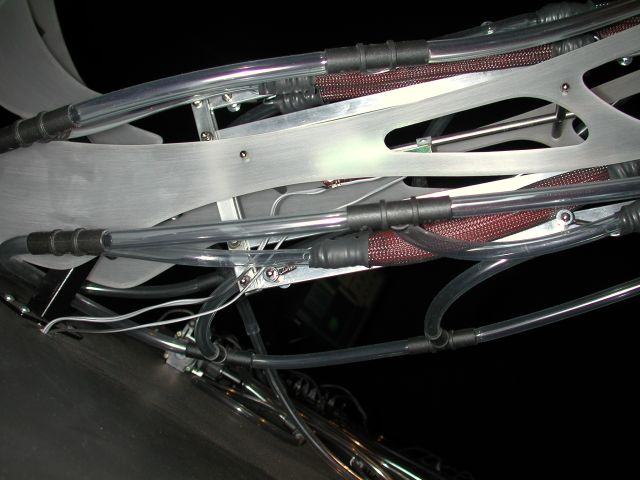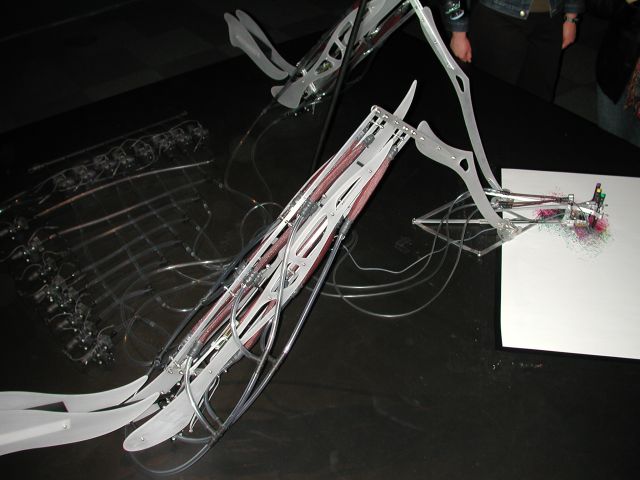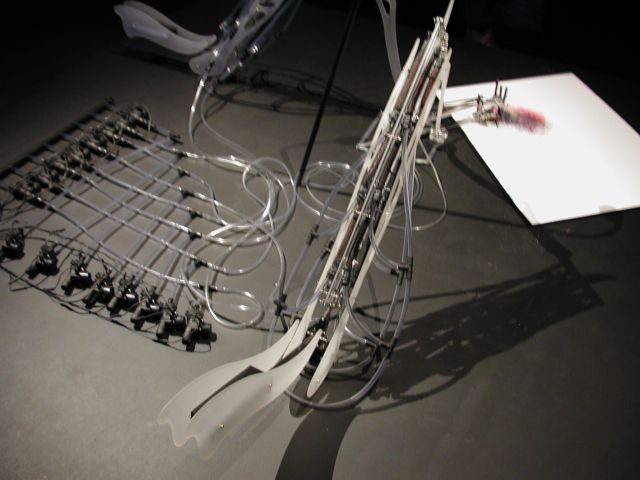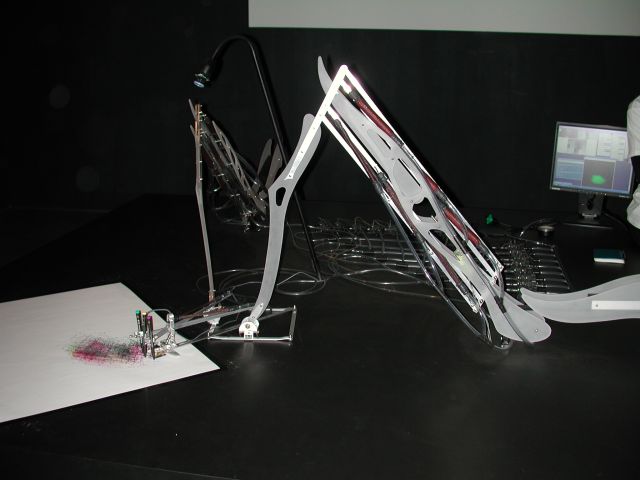 All above images from: Reuben Hoggett personal collection.
---
Source: Popular Science – Oct 2003
---
See other Pneumatic, Fluidic, and Inflatable robots here.
---