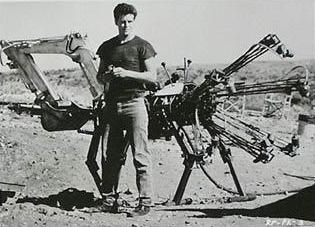 Plot Summary for Rikky and Pete (1988)
Follow the lives of Rikky, a talanted geologist, and her brother Pete, an off-the-wall mechanical genius. To find peace of mind they travel to the outbacks of Australia and meet up with a desert mining town full of zany individualists.
In the movie, Pete builds a newspaper folding and launching machine accessory for his Mini-Moke car to make his 'paper round' easy to do. He also exhibits a kinetic art piece at his sister Rikky's art show opening. It elevates and smashes eggs.
Later he heads off with Rikky to a mining town, and eventually they get a plot to mine. They need a rock drill so Pete builds the mechanical horse with multiple rock drilling heads at one end, and a hydraulic back hoe at the other.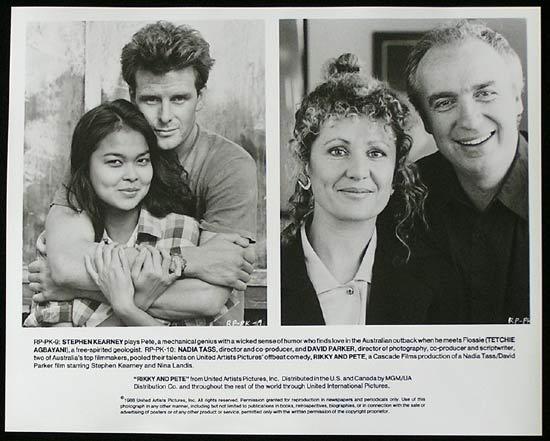 Produced by
Bryce Menzies
….
executive producer
Timothy White
….
co-producer
Writing credits
Cast includes
Stephen Kearney
…
Pete Menzies
Nina Landis
…
Rikky Menzies
Art Department
Aaron Beaucaire
….
mechanical props assistant
Steve Mills
….
mechanical props assistant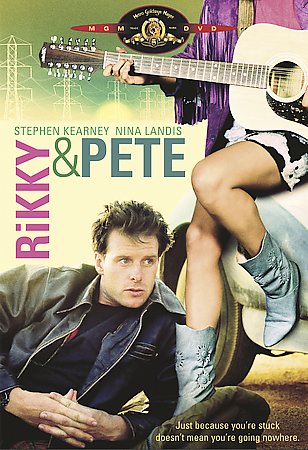 ---
Back in November 2004 I contacted David Parker at his film production company in Port Melbourne, Victoria, Australia. He still had the "Mechanical Horse" from his "Rikky and Pete" movie (released in 1988). In a small garage there were various props from various movies. Here's some pics of the walking machine as it was then.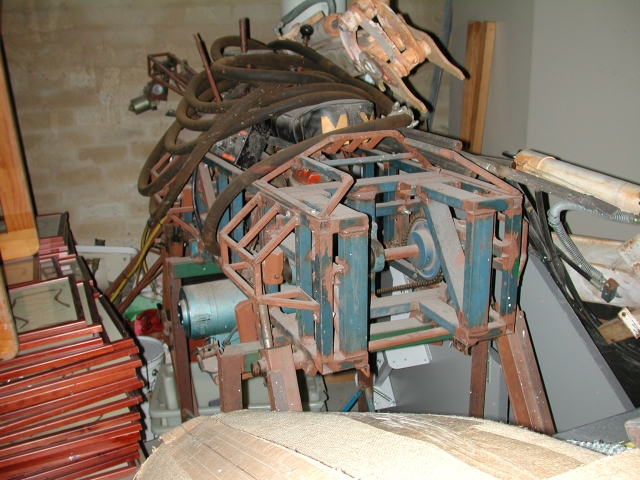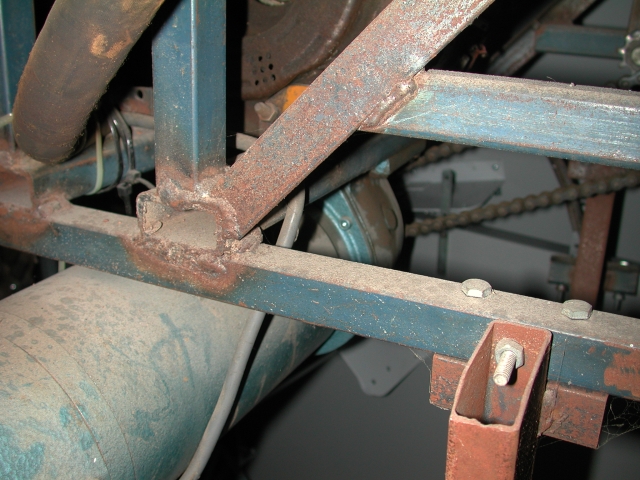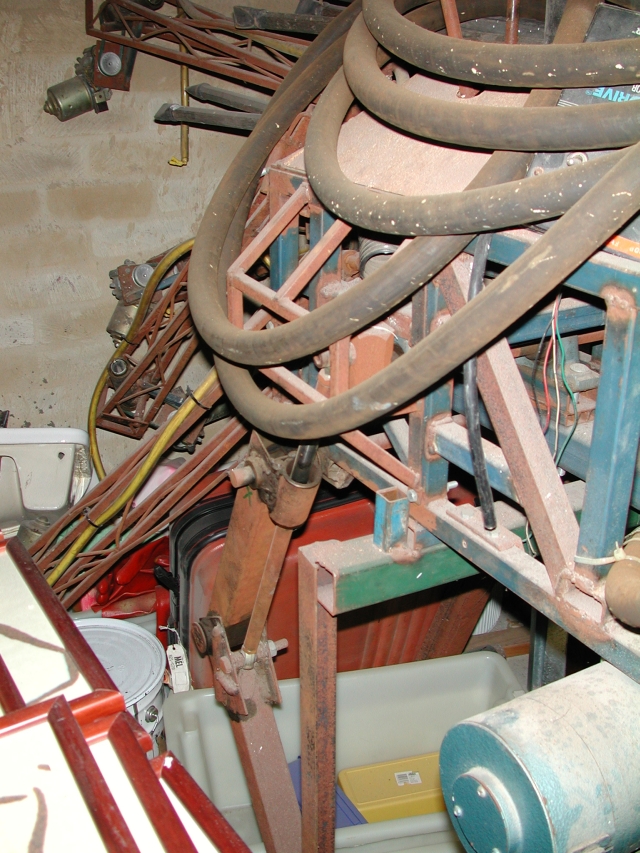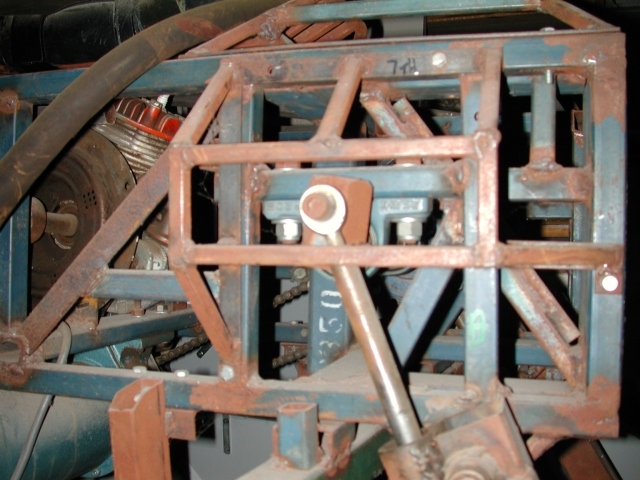 The air-cooled engine above was a prop. The real motor was electric and is shown below.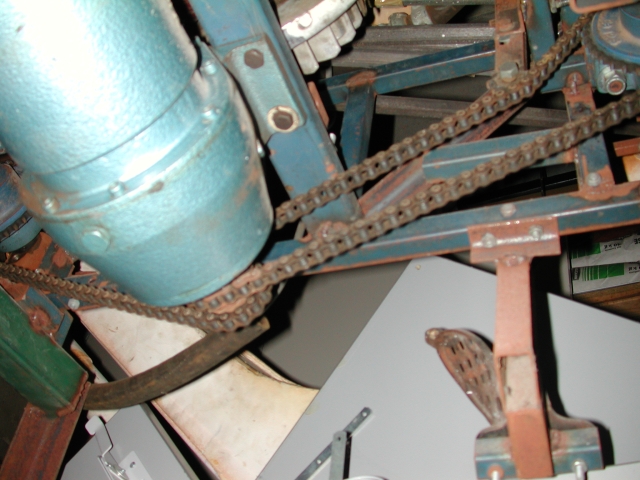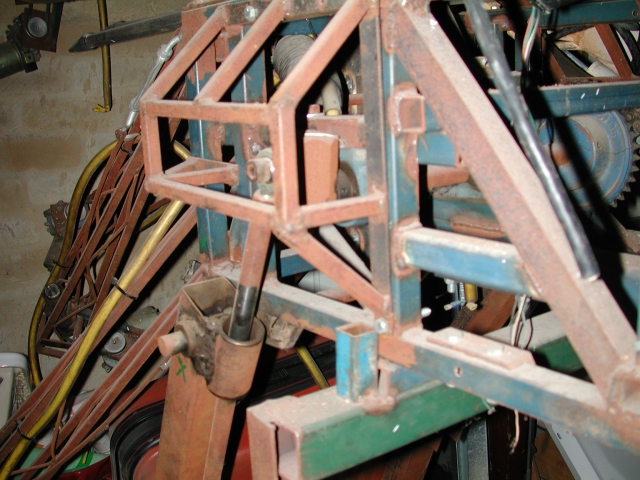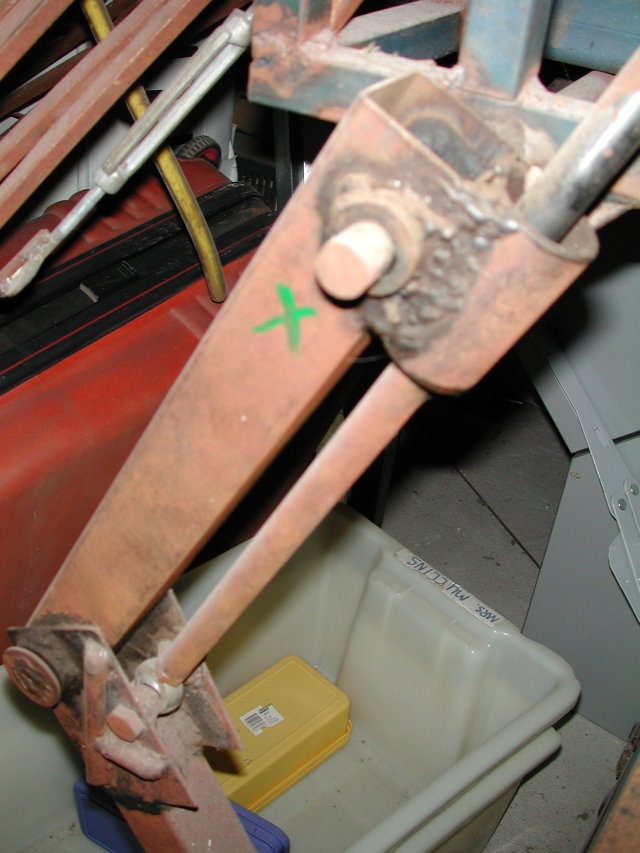 Detail of knee joint.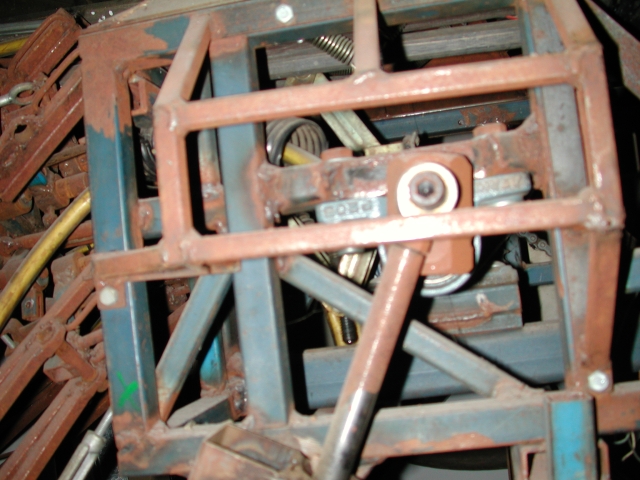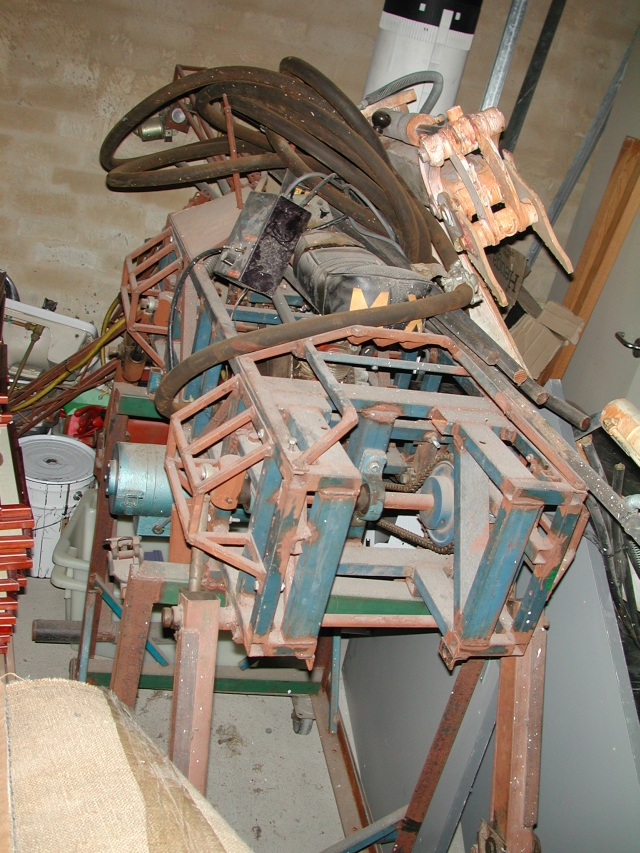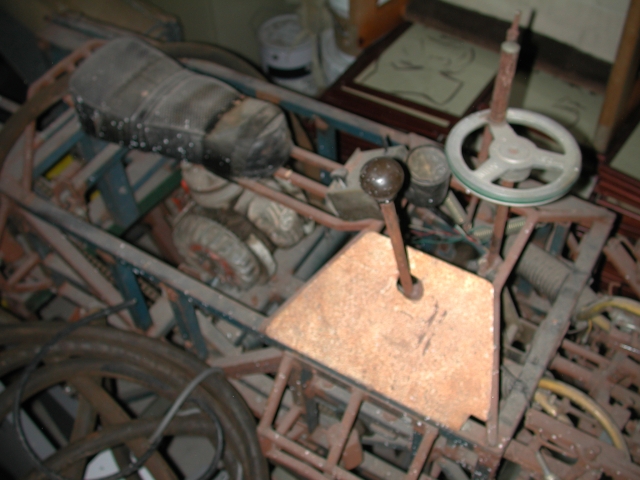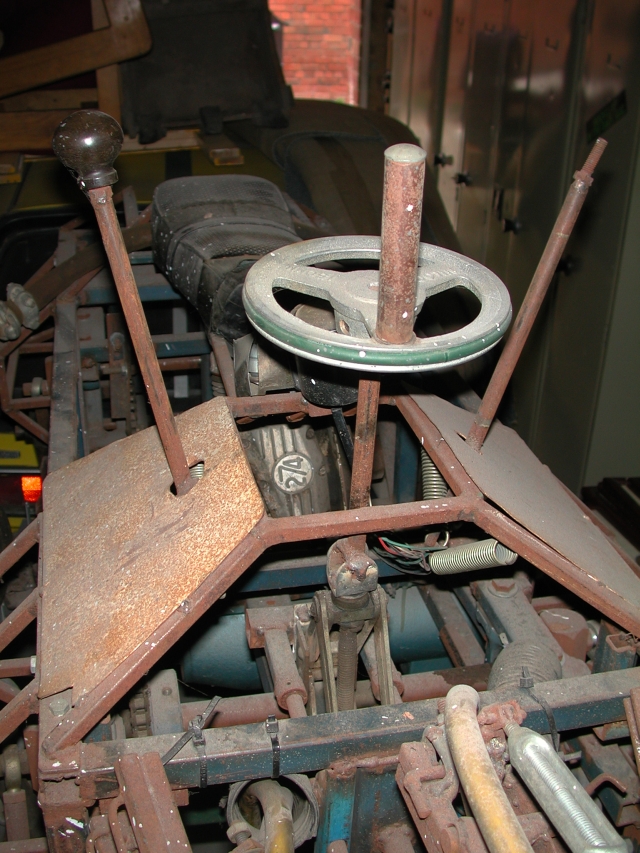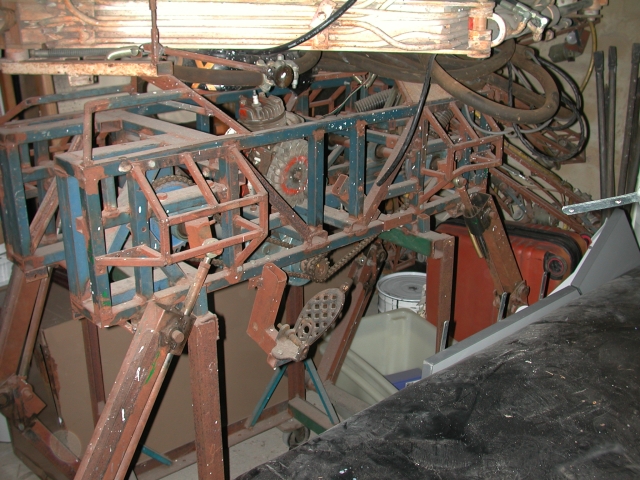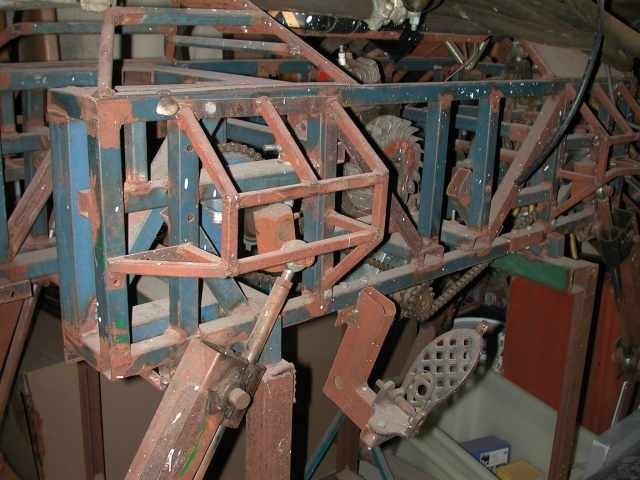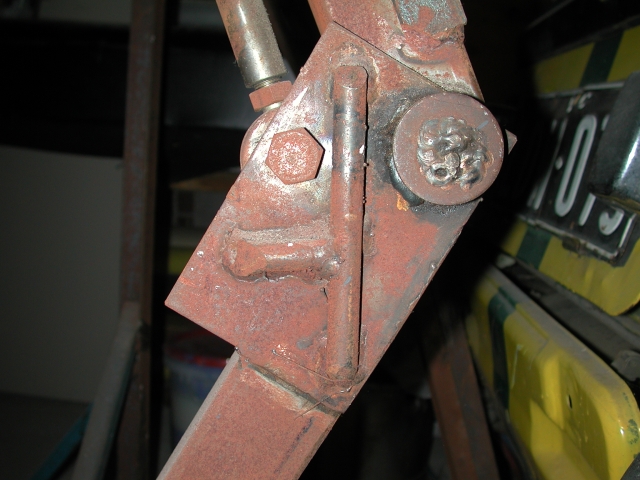 Knee-joint close-up.
---
See other early Walking Machines here.
---