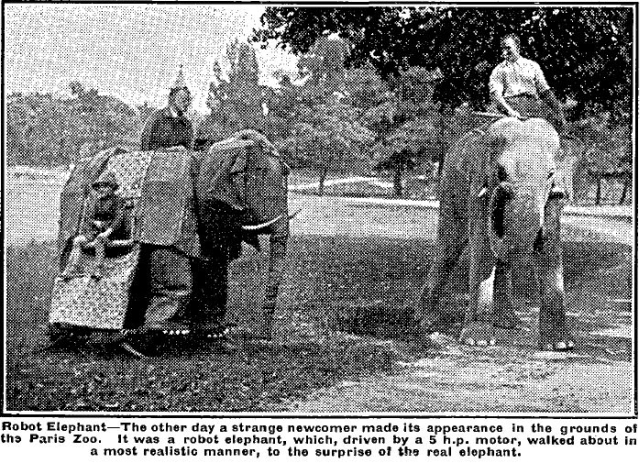 One of the first known rideable mechanical elephants, called "Mechanical El" in the video clip, This machine is actually a walking machine, but the Howdah frame is on skids close to the ground. Quite a lot of large walking machines use this stabilising and load-carrying technique.
---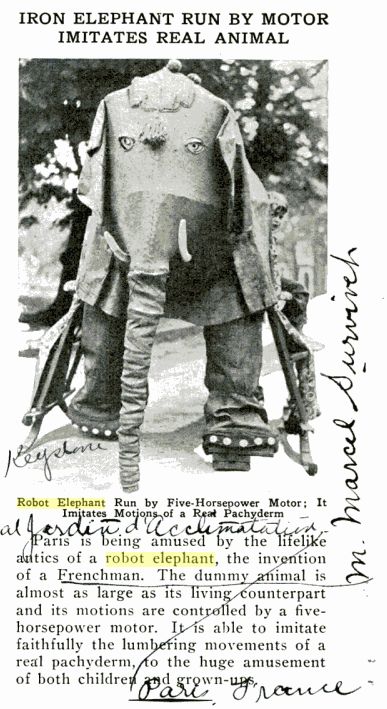 Invented by M. Marcel Survivet of Paris, France, and exhibited at Le Jardin d'Acclimatation in Paris circa 1932. Source: Popular Mechanics Nov 1932.
MECHANICAL EL
Titles read: "Meet 'Mechanical El.' He's an elephant, synthetic, and a pain in the neck to the usual kind."
Various shots of a mechanical elephant walking across a field in a park; a large cloud of smoke comes out of a kind of exhaust pipe at the rear of the machine. A little boy sits on a seat on the elephant's back, and a man sits on top, 'driving' the contraption. A real elephant comes over to have a look; he seems a bit freaked out by it!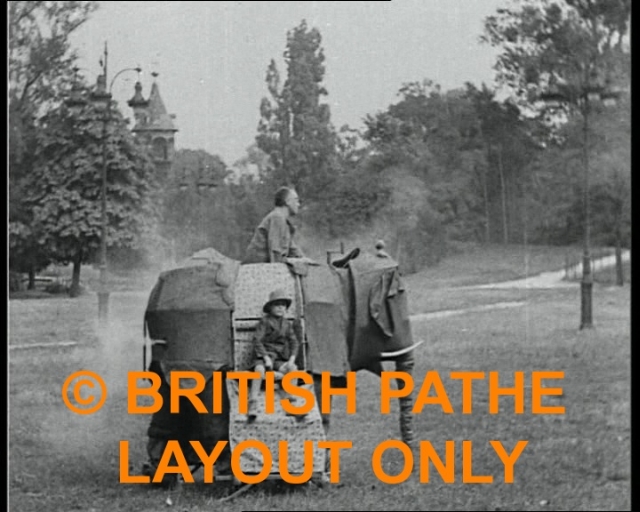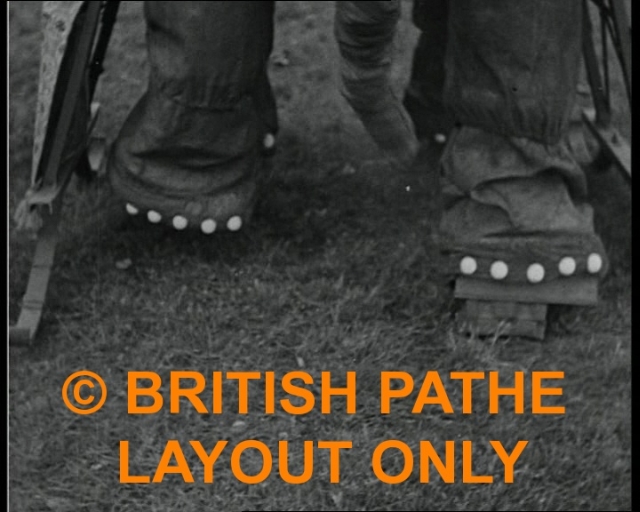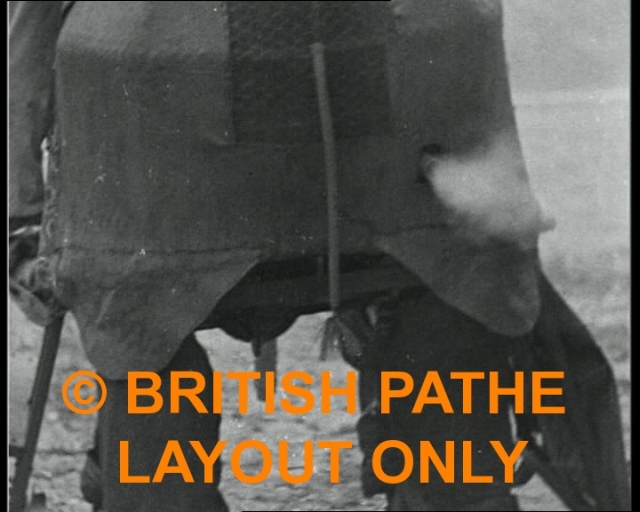 ---