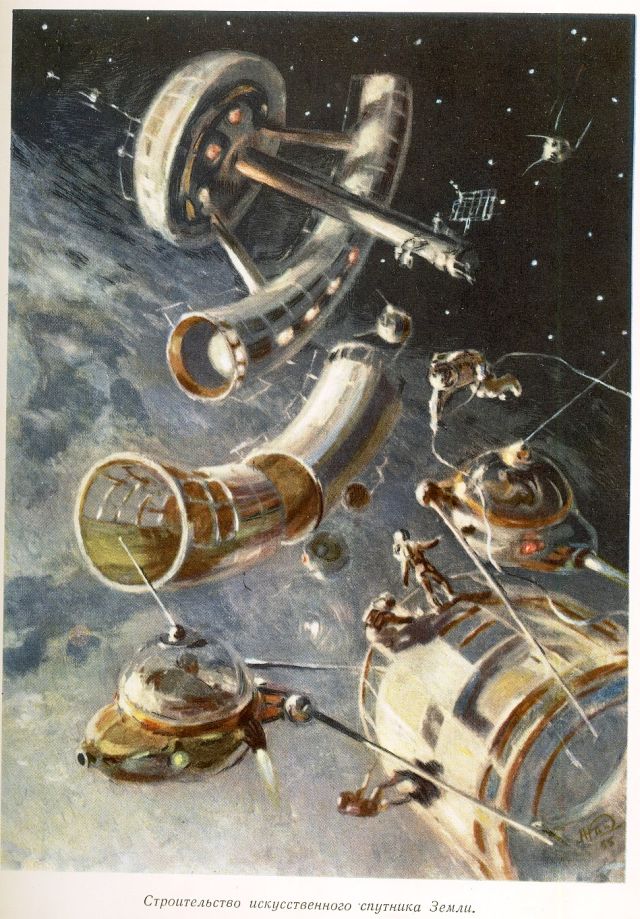 Illustrations from the book "Travel To Distant Worlds" written by Karl Gilzen. The illustrations are dated 1955 and are by Nikolay Kolchitsky (Николай Кольчицкий) .  The Space Tugs are manned and have what appears to be simple mechanical arms.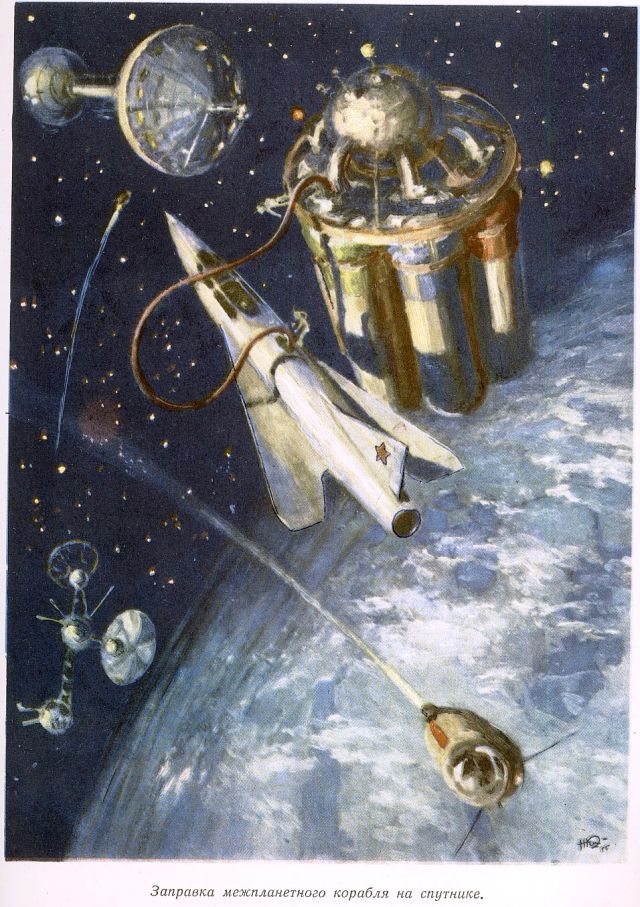 The covers to both the Soviet version and the English version of the book.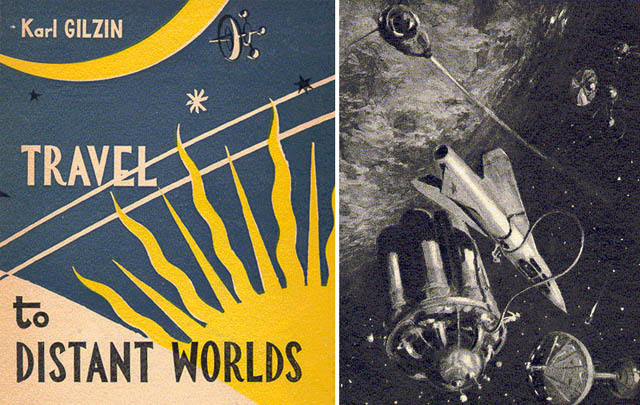 ---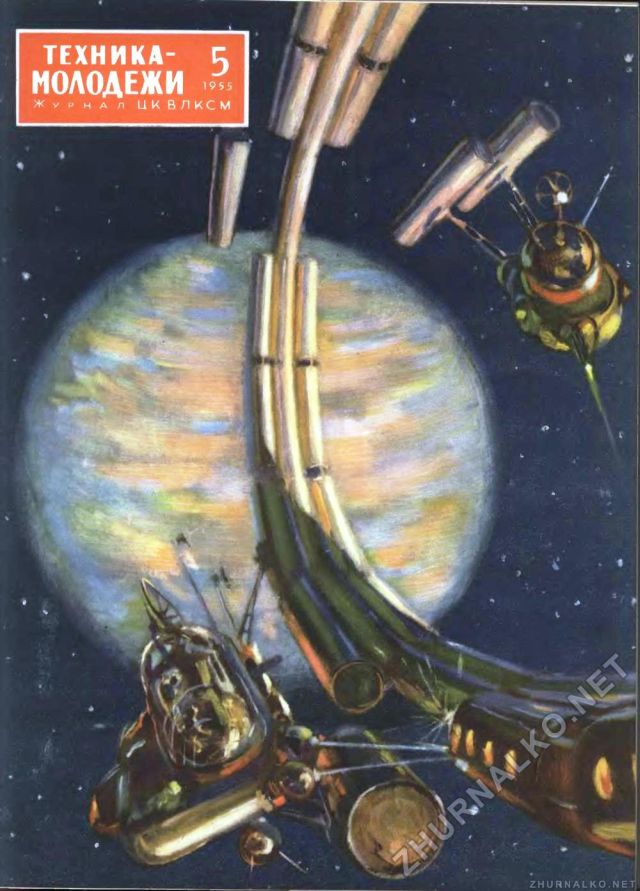 Another similar illustration by the same artist, again of a space station being assembled using space tugs with mechanical arms. Magazine is the Soviet youth-oriented magazines "Tekhnika Molodezhi" dated 1955.
---
See other early Space Teleoperators here.
See other early Lunar and Space Robots here.
---