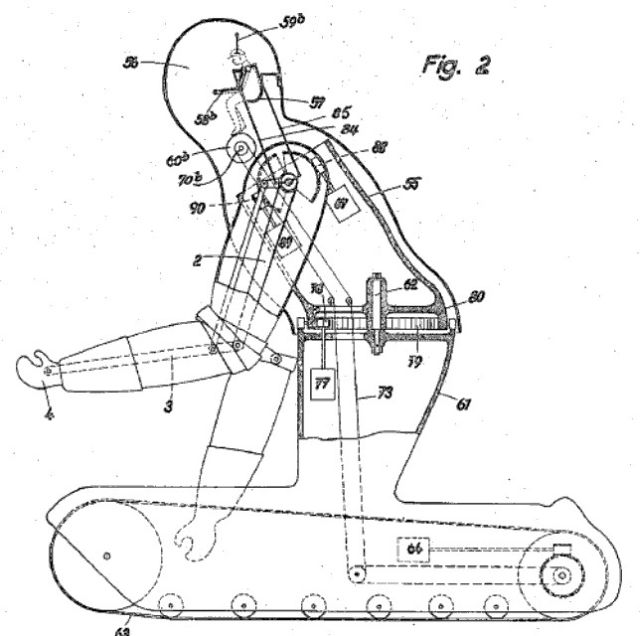 The devices perform alternating and quite different mechanical works which are controlled by a person. The object of the present construction is to amplify the force of a man and perform different kinds of mechanical works which otherwise have to be performed by hand. The principal kind of works to be performed are digging, pile-driving, dredging, loading of freight, road- and railway construction, cutting of trees, clearance of land, clearance of land, sawing, carrying of goods, lifting, and in fact, any kind of heavy work. A novel concept is that of a kneeling man to keep it simple for the human operator.
There's no known evidence of it actually being built.
The description sounds similar to that of the later GE Pedipulator.
See Hübl's patent information here.
Patent number: 1880138
Filing date: Mar 13, 1930
Issue date: Sep 27, 1932
---
Trivia:
The modern day equivalent is probably Robosaurus.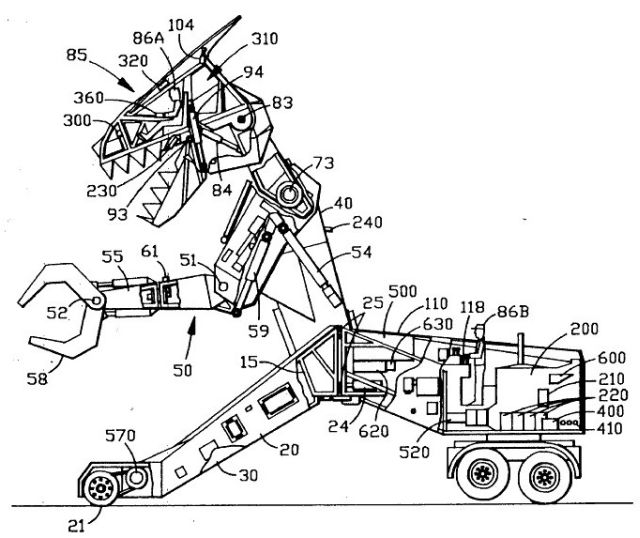 See patent information here.
Patent number: 5052680
Filing date: Feb 7, 1990
Issue date: Oct 1, 1991
---
See all the known Teleoperators, Exoskeletons, Man-Amplifiers and Industrial Robots here.
---