After recently posting the entry on Vladimir Ischein's Walking Wheel (1983), I recalled having seen something similar. It turned out to be the toy "Space Crawler" of Major Matt Mason from 1967. This toy led to several other toymakers making similar devices.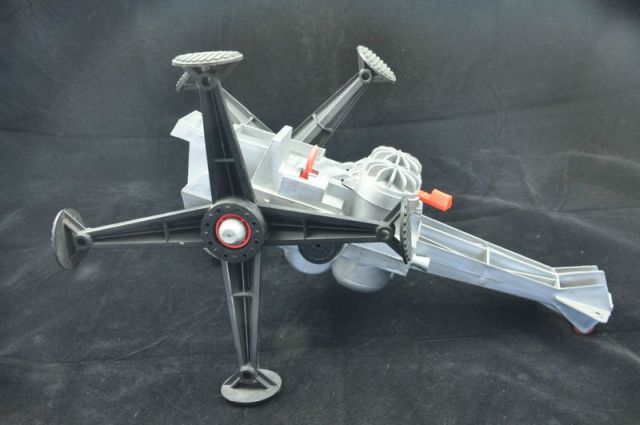 1967 – Mattel's Major Matt Mason's Space Crawler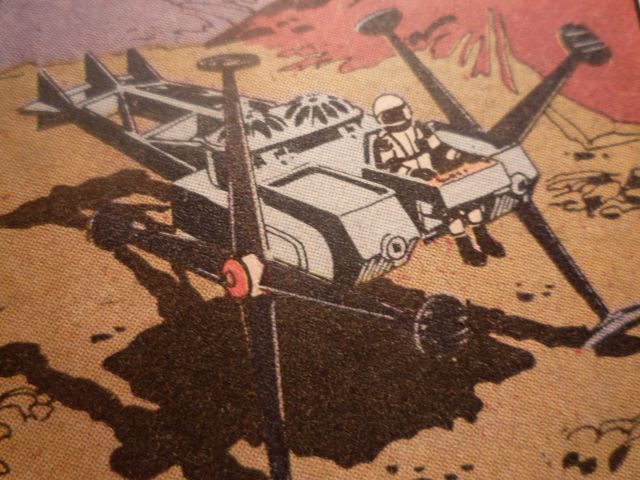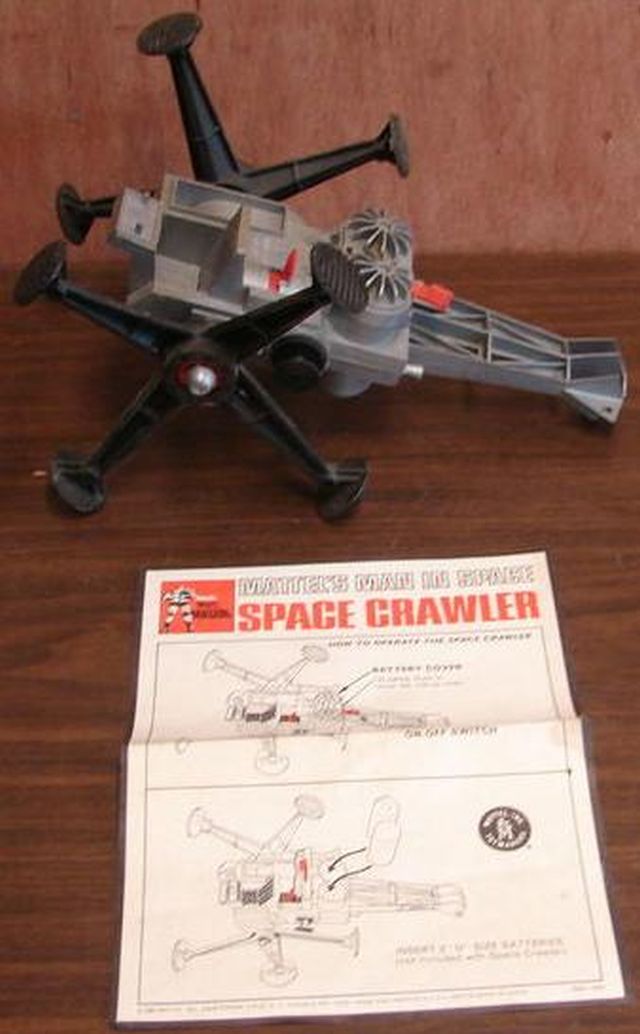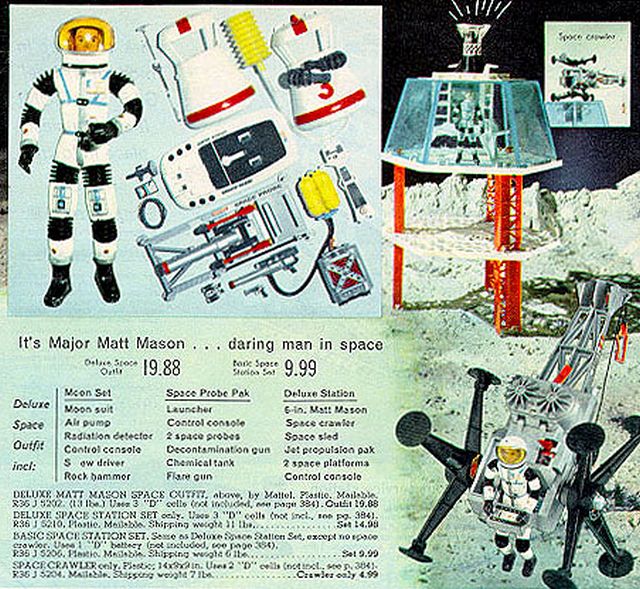 Some Space Crawler Images sourced from here.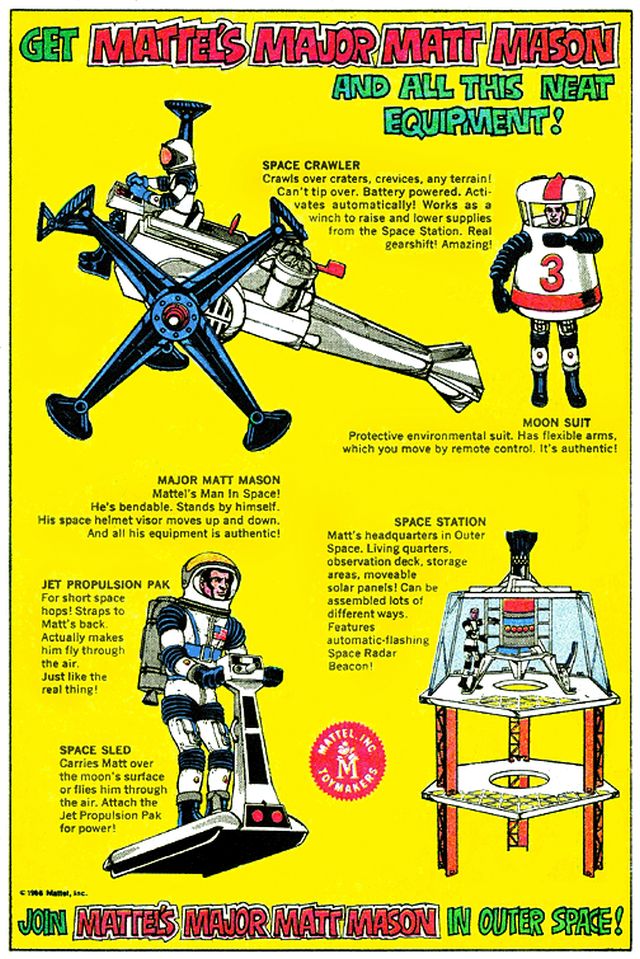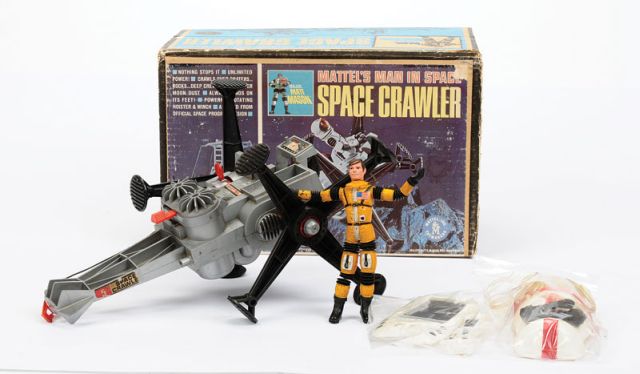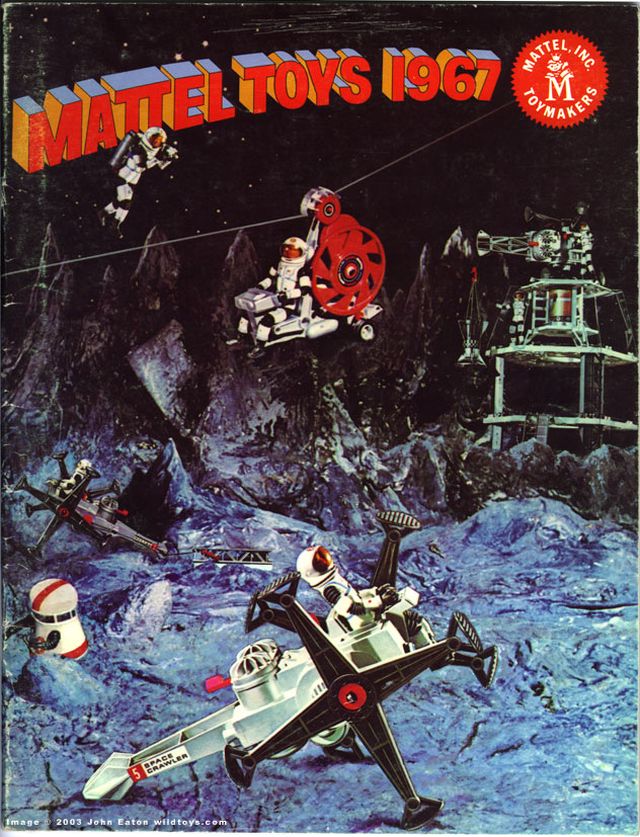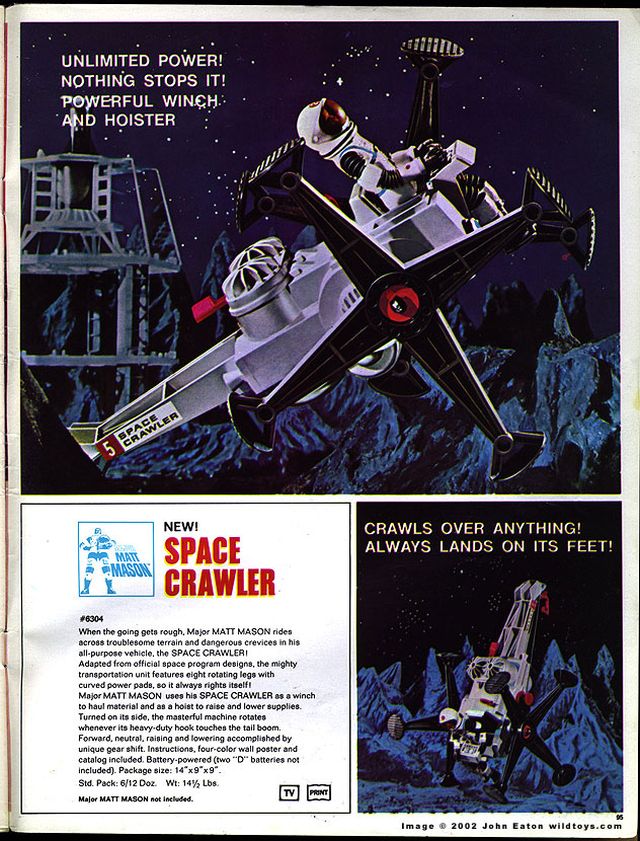 Matt-mason-space-crawler
When the going gets rough, Major MATT MASON rides across troublesome terrain and dangerous crevices in his all-purpose vehicle, the SPACE CRAWLER!
Adfapted from official space program designs, the mighty transportation unit features eight rotating legs with curved power pads, so it always rights itself!
Major MATT MASON uses his SPACE CRAWLER as a winch to haul material and as a hoist to raise and lower supplies.
Turned on its side, the masterful machine rotates whenever its heavy-duty hook touches the tail boom.
Forward, neutral, raising and lowering accomplished by unique gear shift.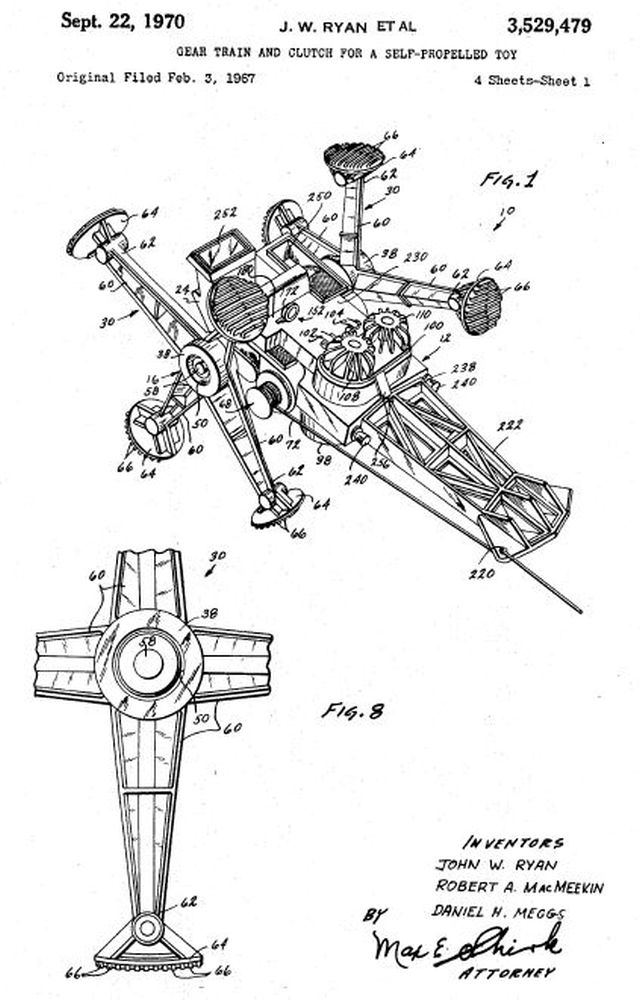 Publication number US3475854 A
Publication date Nov 4, 1969
Filing date Feb 3, 1967
Priority date Feb 3, 1967
Inventors Macmeekin Robert A, Meggs Daniel Henry, Ryan John W
Original Assignee Mattel Inc
See also US3529479 for related Space Crawler Gearbox patent.
---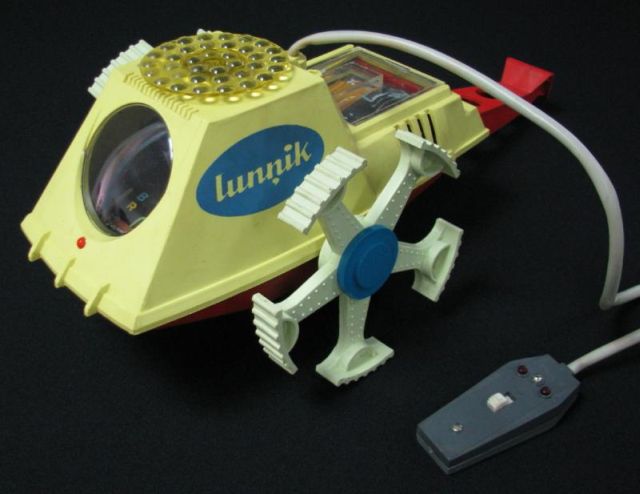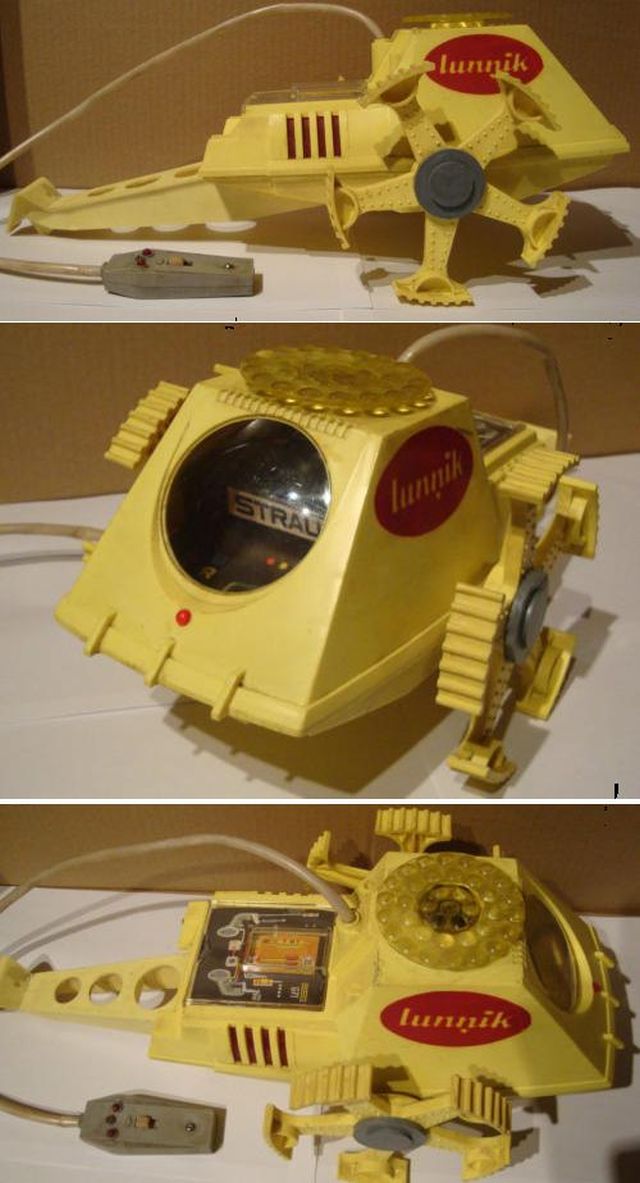 Lunnik sourced from here.
---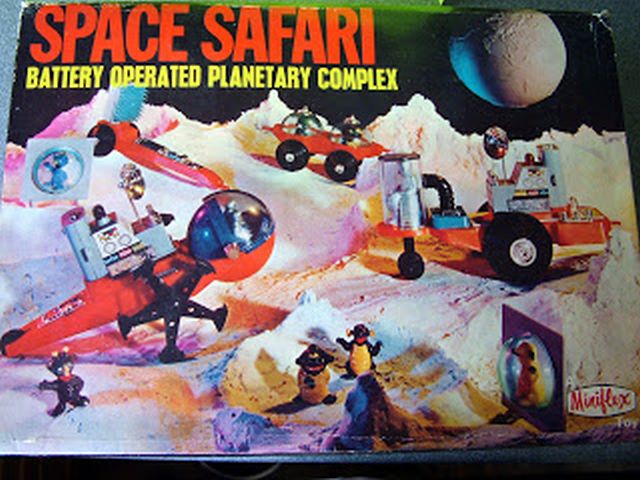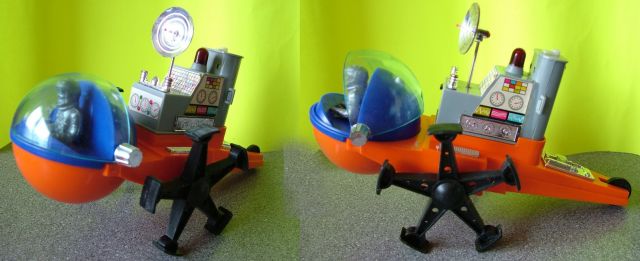 Space Safari
---
---
See other early Walking Wheels and Walking Machines here.
---