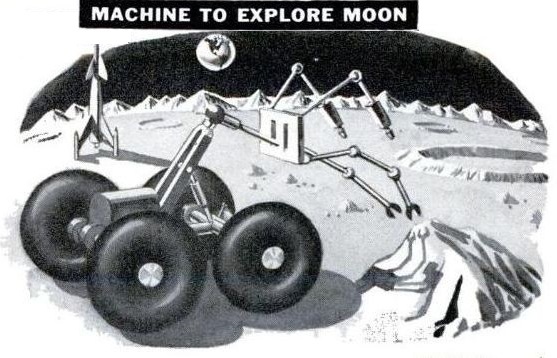 MACHINE TO EXPLORE MOON
FIRST EXPLORER of the moon may be a machine. Roaming the crust, it would collect samples of rocks and dust with mechanical fingers, under remote control of spacemen remaining safely within a landed rocket ship. Hughes Aircraft company designers say it could be patterned closely after their Mobot, a mobile mechanical manipulator whose dexterity inspired the idea.
Source: Popular Science July, 1959.
---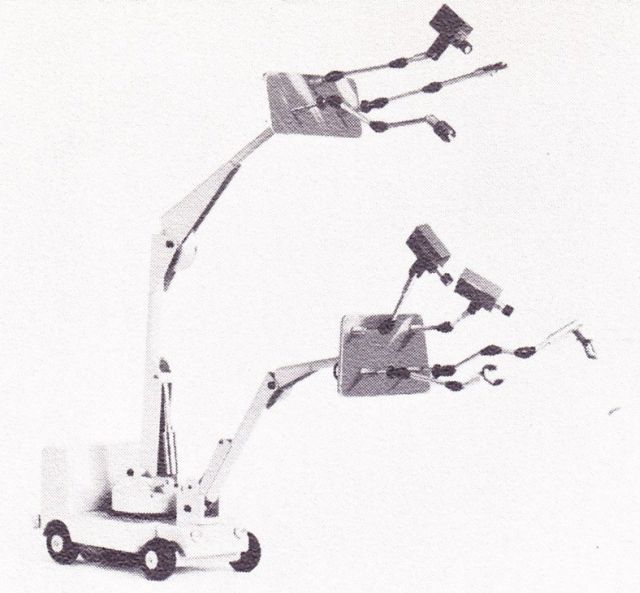 Another Hughes Mobot concept showing similar arm configuration.
---
See other early Teleoperators here.
See other early Lunar Robots here.
---