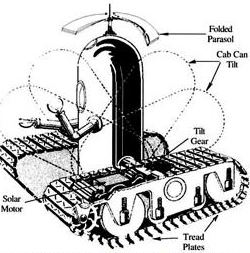 In 1960, the indefatigable Gernsback came out with another lunar rover design. He called it the "Homobile." It had a pressurized cabin mounted on tracks and powered by electricity from fuel cells, with a leg-powered generator as an alternate source of energy. The cabin also had a pair of manipulator arms.
Source:Originally from "1961 Forecast", 1960 pp8-11 by Hugo Gernsback.
---
Similar illustrations from an early book of space travel and a Sci-fi magazine.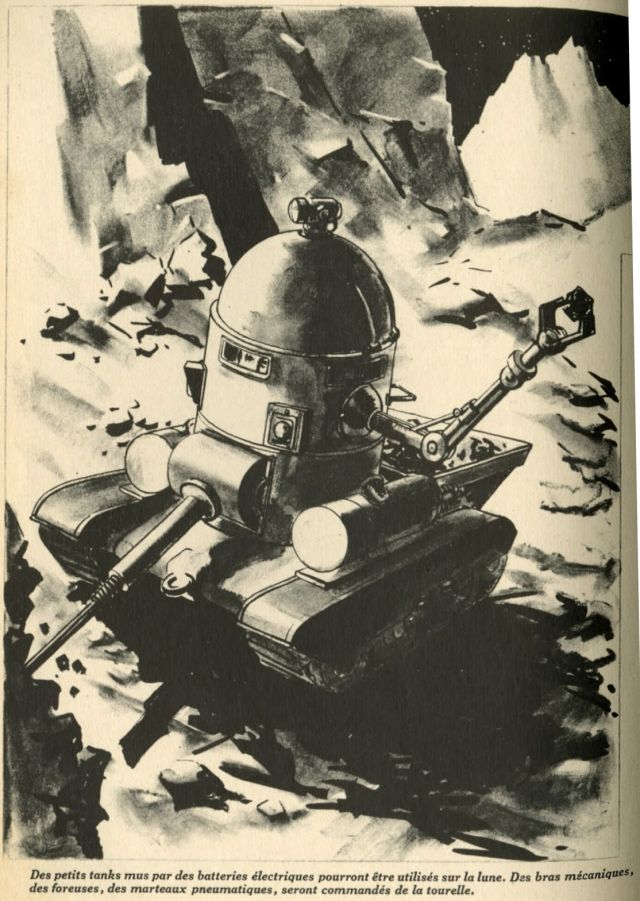 Illustration from Première Croisière Sur La Lune by Fletcher Pratt, 1952.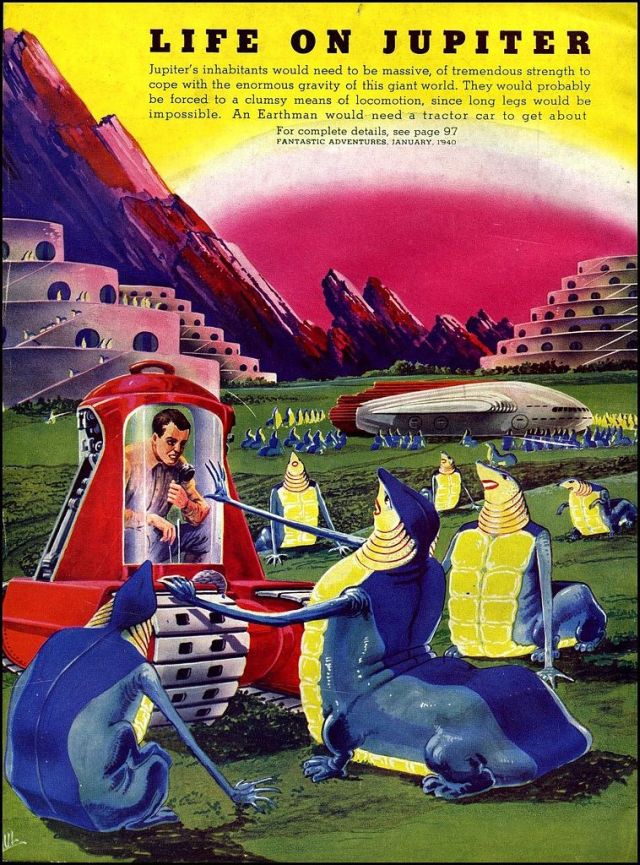 Illustration by Frank R. Paul, Fantastic Adventure, 1940.
---
See other early Space Teleoperators here.
See other early Lunar Robots here.
---