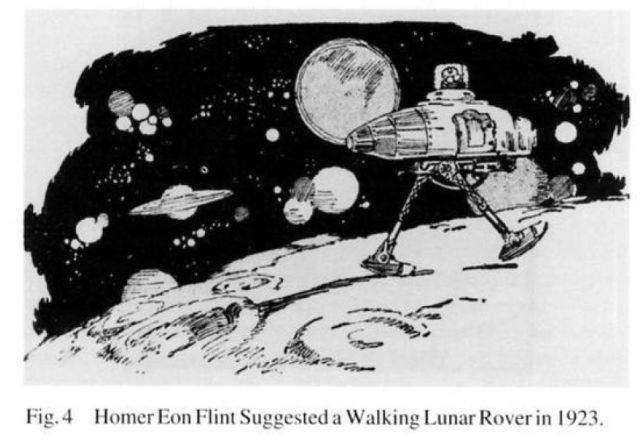 The vehicle in the book is described as being bee-like; when not flying, then walking.
During the 1920s and 1930s, the lunar rovers of science fiction were sometimes more humorous than scientific. Homer Eon Flint, in 1923, proposed in his novel "Out of the Moon" what might be termed an ornithomorphic design. It resembled a large, two-legged, bird like rover that walked across the Moon.
---
Other related information:
In the book Devolutionist, space travelers experiment with Venusian methods of telepathic space travel. They leave our solar system to discover and explore the earthlike planet Capellette of the star Capella. In the Emancipatrix, they go to the planet Sanus of the star Arcturus. In both unique worlds, they become embroiled in the struggles and challenges of the inhabitants, and much more. This is Book Two of the Dr. Kinney adventures. (Summary by A.Gramour)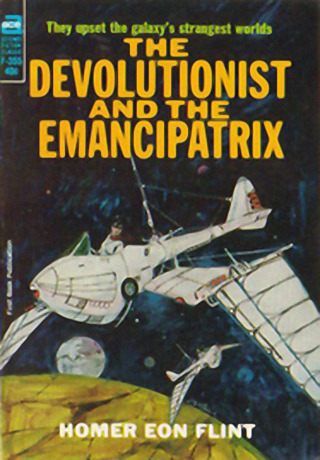 The above book cover shows the vehicle to be an ornithopter, but the landing gear (the legs) are not shown.
For a more recent walking ornithopter, see here.
---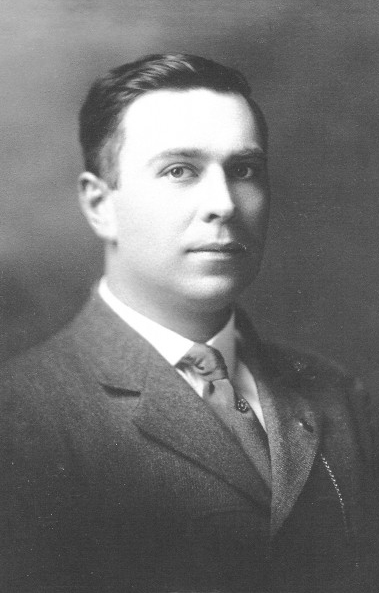 Homer Eon Flint (1888 as Homer Eon Flindt – 1924) was a writer of pulp science fiction novels and stories. He began working as a scenarist for silent films (reportedly at his wife's insistence) in 1912. In 1918 he published "The Planeteer" in All-Story Weekly. His "Dr. Kinney" stories were reprinted by Ace Books in 1965, and with Austin Hall he co-wrote the novel The Blind Spot. Reportedly he died as a result of an involvement in a bank robbery attempt. According to his granddaughter the only witness, was himself a gangster.
---
See all the known Steam Men and early Walking Machines here.
---