1907 – LE TRESOR DANS L'ABIME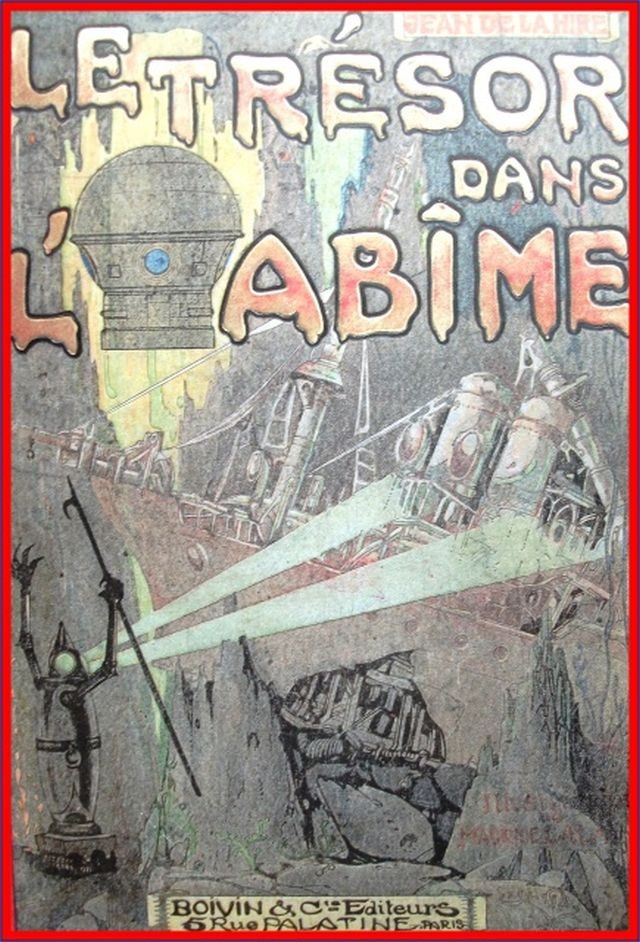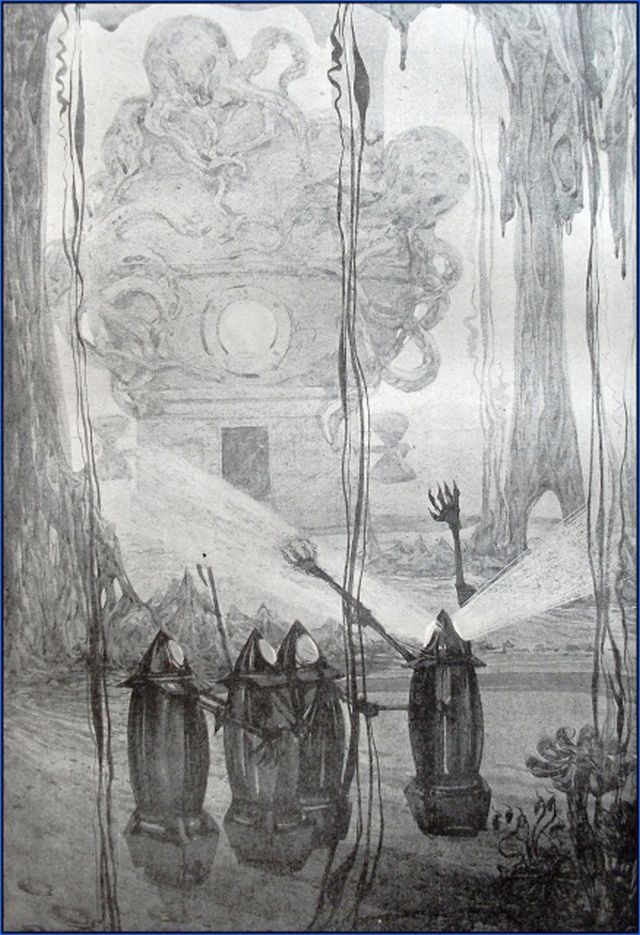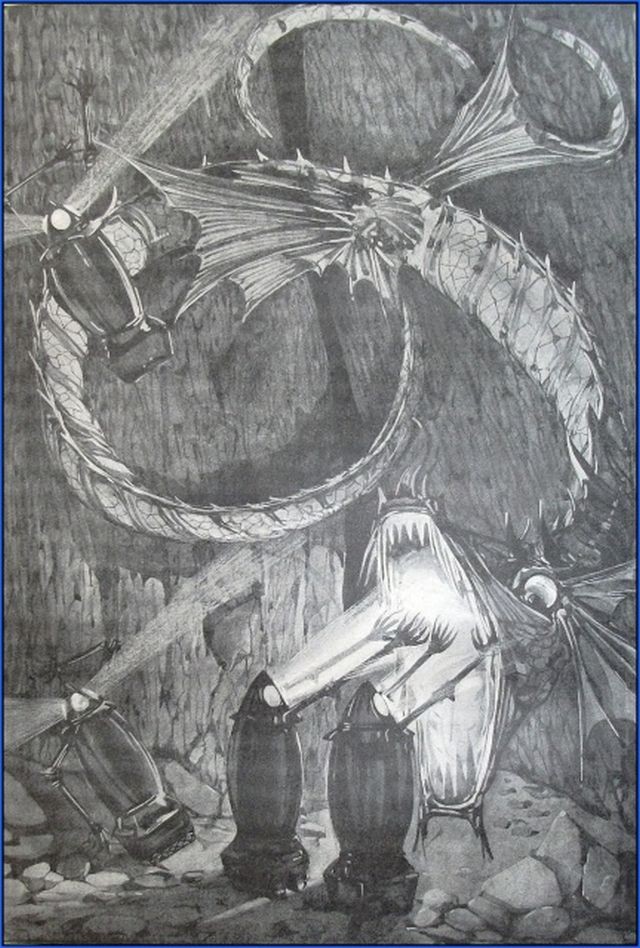 "LE TRESOR DANS L'ABIME" par Jean de LA HIRE – Edition ORIGINALE datée de 1907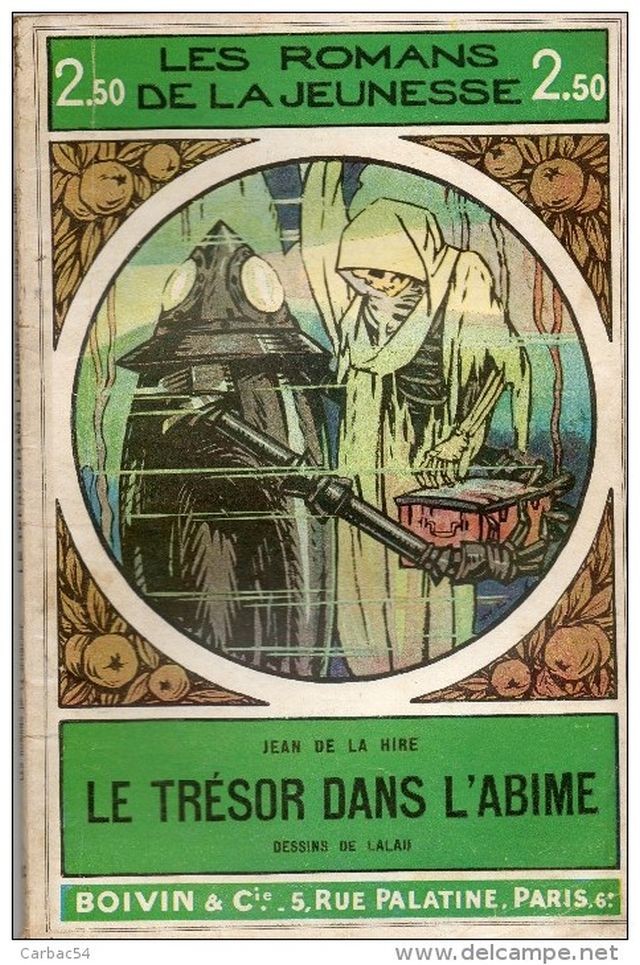 ---
1907 – "Le Fulgur"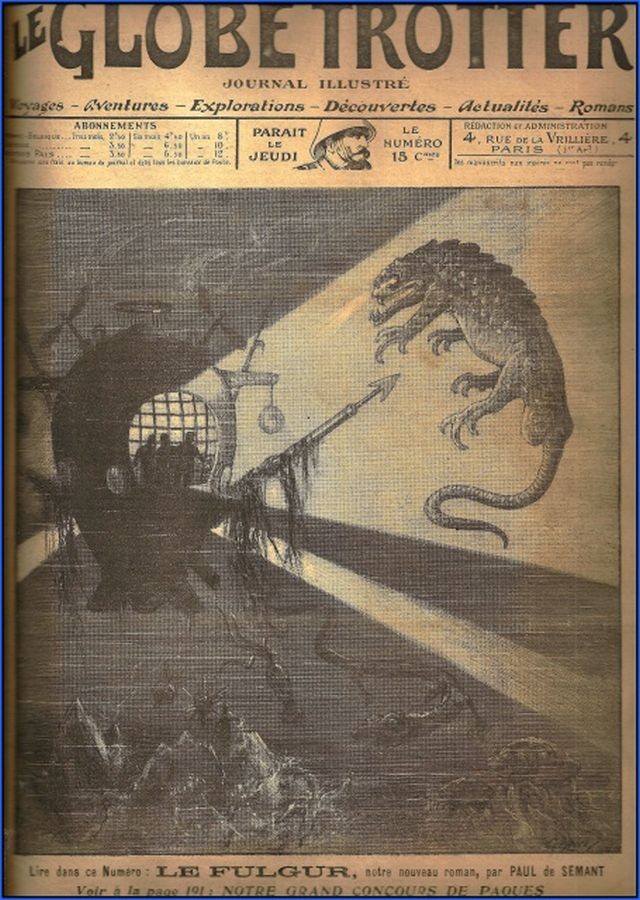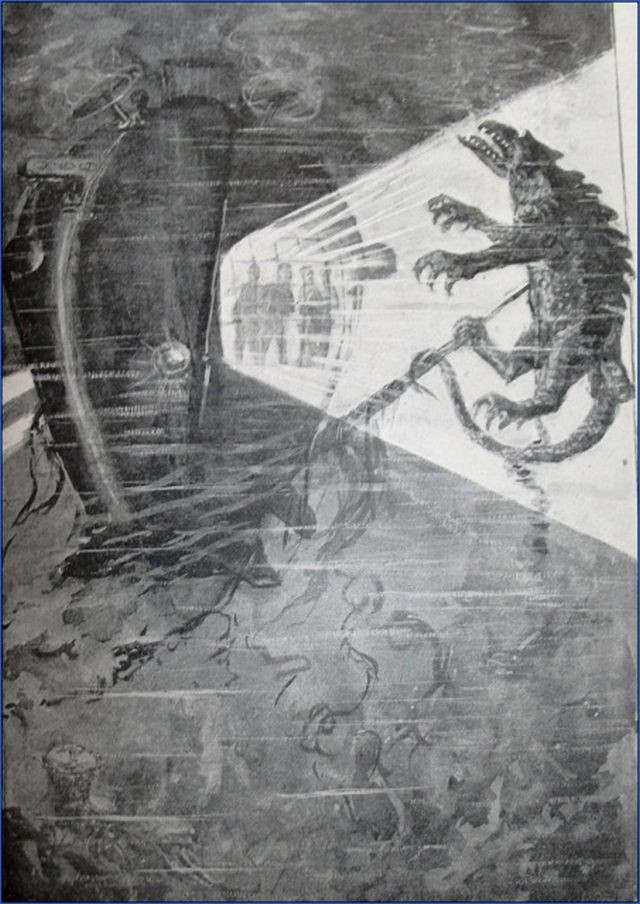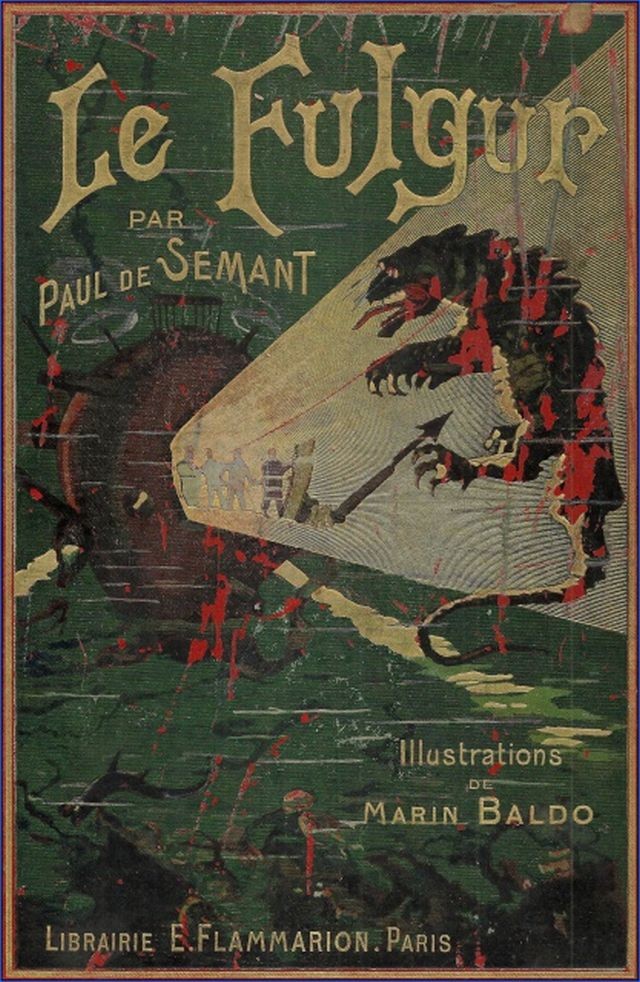 – « Le Fulgur » Publication en épisode dans la revue « Le Globe Trotter » du Jeudi 21 Mars 1907, N° 268 au Jeudi 15 Aout 1907 ; N° 289. Illustré par Clérice.
– « Le Fulgur » Librairie E.Flammarion.Grand in 8° cartonné polychrome. Illustré par Marin Baldo. Probablement publié en 1910.
---
1929 – The Mysterious Island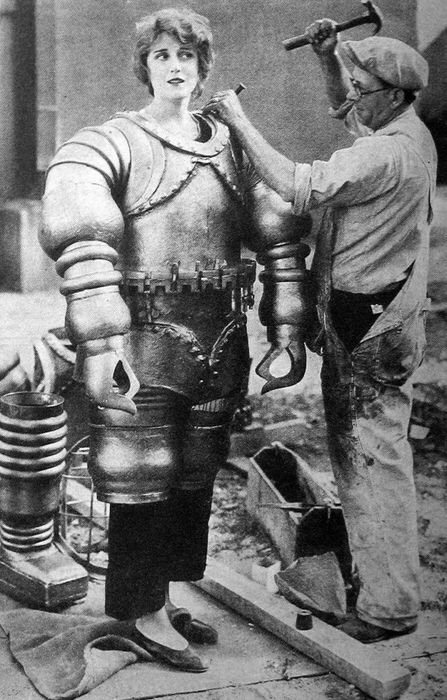 No, not a Fem-bot, but Jacqueline Gadsden as Sonia Dakkar (credited as Jane Daly) being prepared for a scene in The Mysterious Island. The technician being a bit heavy-handed, I think!
On a volcanic island near the kingdom of Hetvia rules Count Dakkar, a benevolent leader and scientist who has eliminated class distinction among the island's inhabitants. Dakkar, his daughter Sonia and her fiance, engineer Nicolai Roget have designed a submarine which Roget pilots on its initial voyage just before the island is overrun by Baron Falon, despotic ruler of Hetvia. Falon sets out after Roget in a second submarine and the two craft, diving to the ocean's floor, discover a strange land populated by dragons, giant squid and an eerie undiscovered humanoid race.
---
1933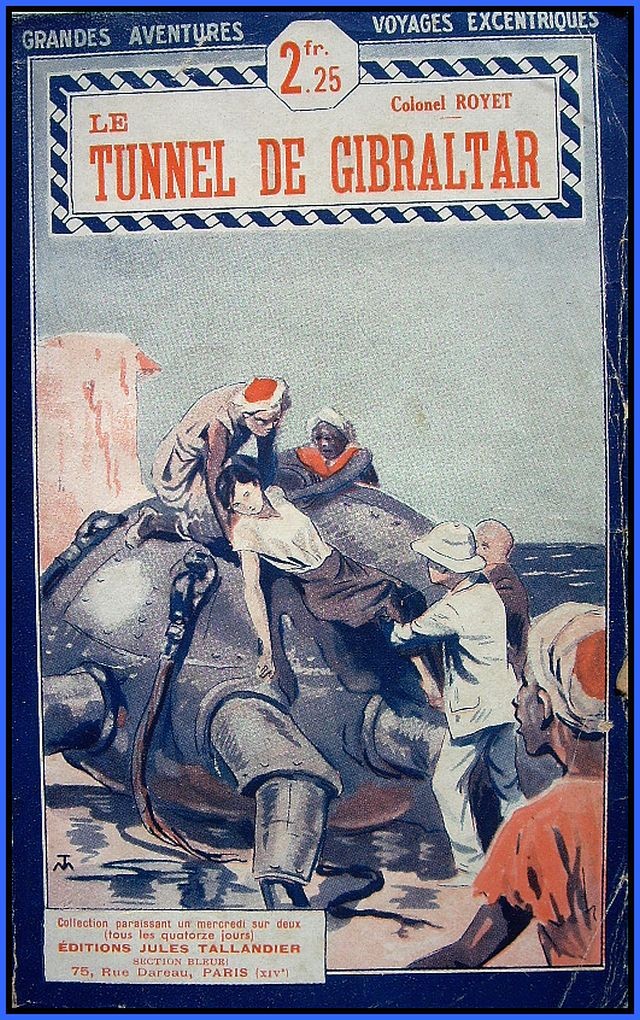 Le Tunnel de Gibraltar by Colonel ROYET, Illustration de Maurice TOUSSAINT
TALLANDIER, coll. Le Livre national – Bibliothèque des grandes aventures n° 494, 1933
---
1943 – Underwater Walking Robot
VECKANS AVENTYR #34 Swedish Pulp/Comic 1943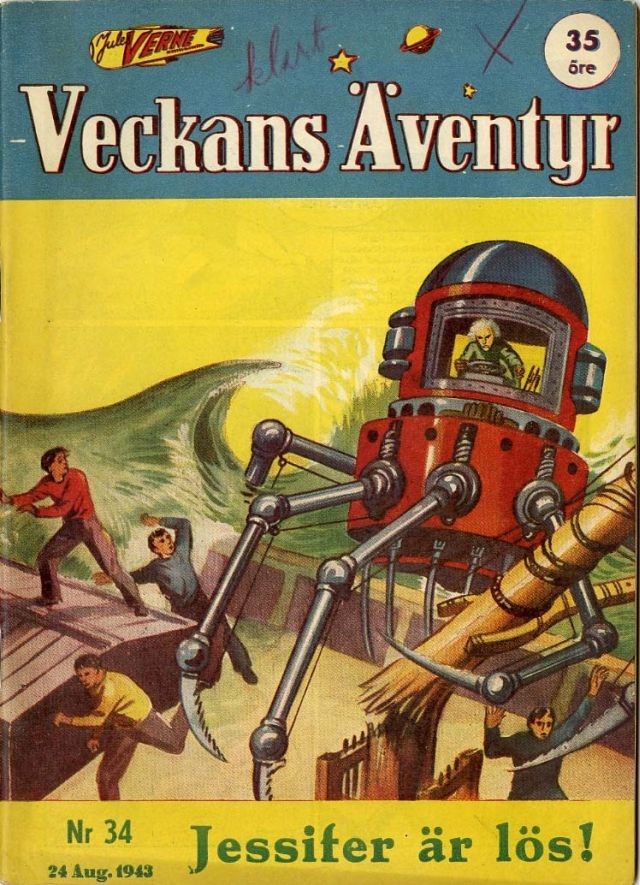 VECKANS AVENTYR was a long-running Swedish science fiction/comics/pulp magazine originally titled JULES VERNE MAGASINET, published from 1940-47. The magazine features reprints of American pulps and comics. The comics were limited to a few b/w pages at the back of each issue, and color inside front, inside back, and back covers.
---
1954 – Diving-Tents of Captain Space Kingley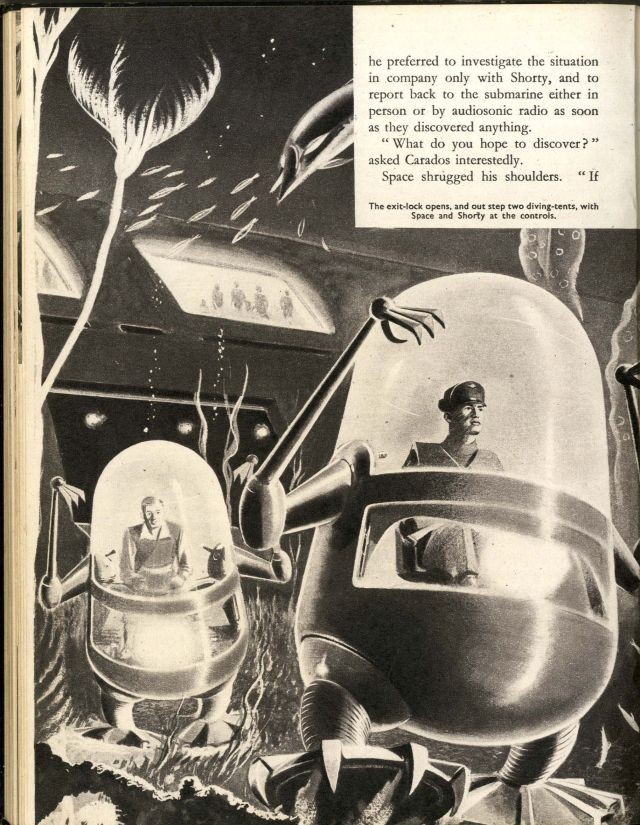 "The Adventures of Captain Space Kingley" , Samson Low , Marston & Co Ltd, London, England. Issued 1954, Written by Ray Sonin with illustrations by R.W. Jobson.
A 126 page Hardback with a great Space Rocket & Astronauts Themed Front Cover! Following the introduction to the hero are six short story missions with titles including 'The rings of Saturn' , 'The mechanical animals of Mars ' and 'The submarine city'. All six stories are supported by some fantastic black/white Sci-Fi illustrations.
---
1954 – « Belzébuth » par Jean de la Hire. Tome 1. Éditions D'Hauteville « Les grandes aventures du Nyctalope » N°12. 1954.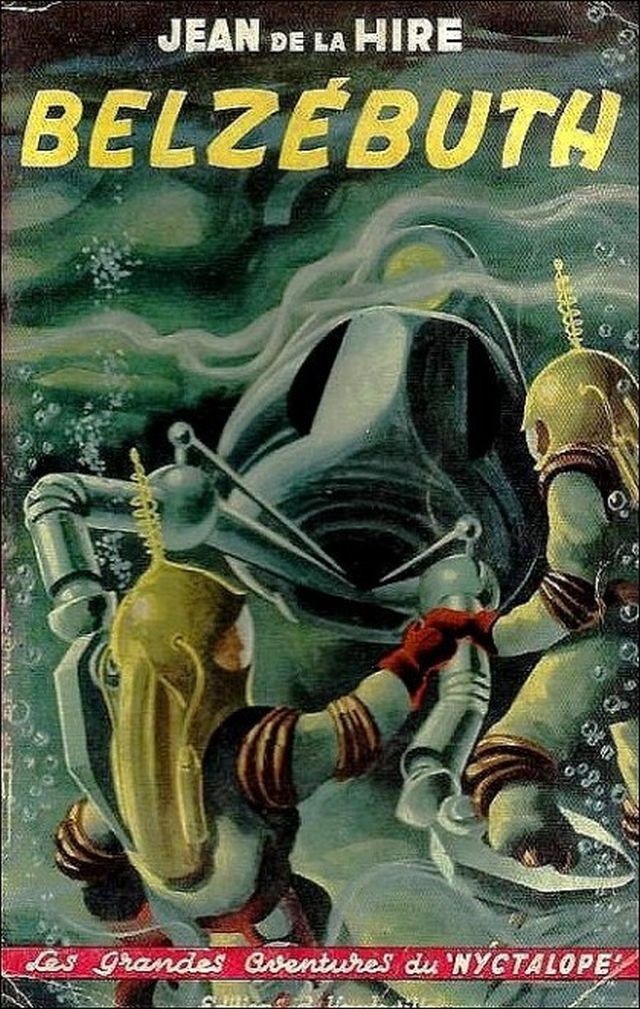 ---
1954 – The Tom Swift Fat Man Diving Suit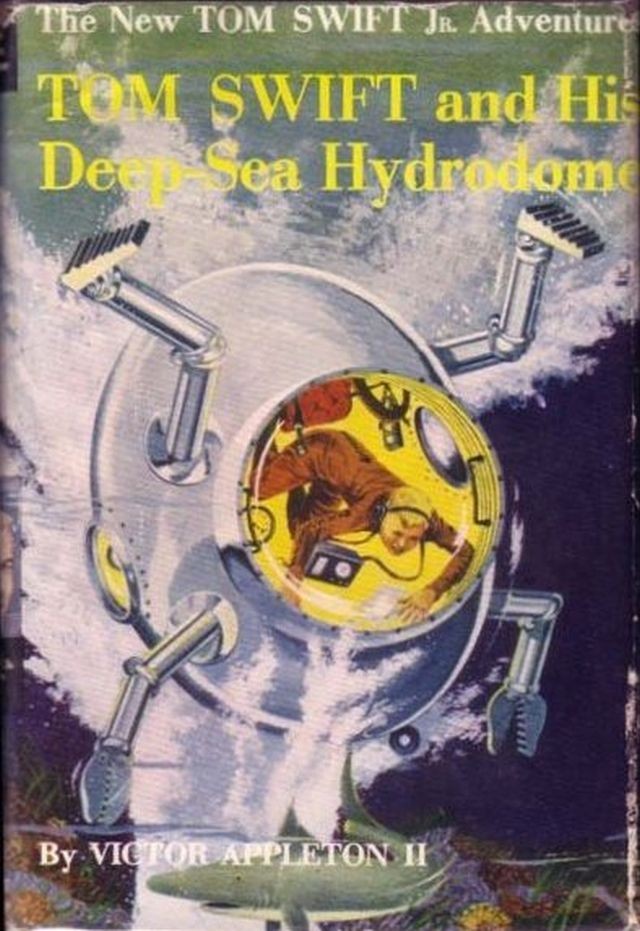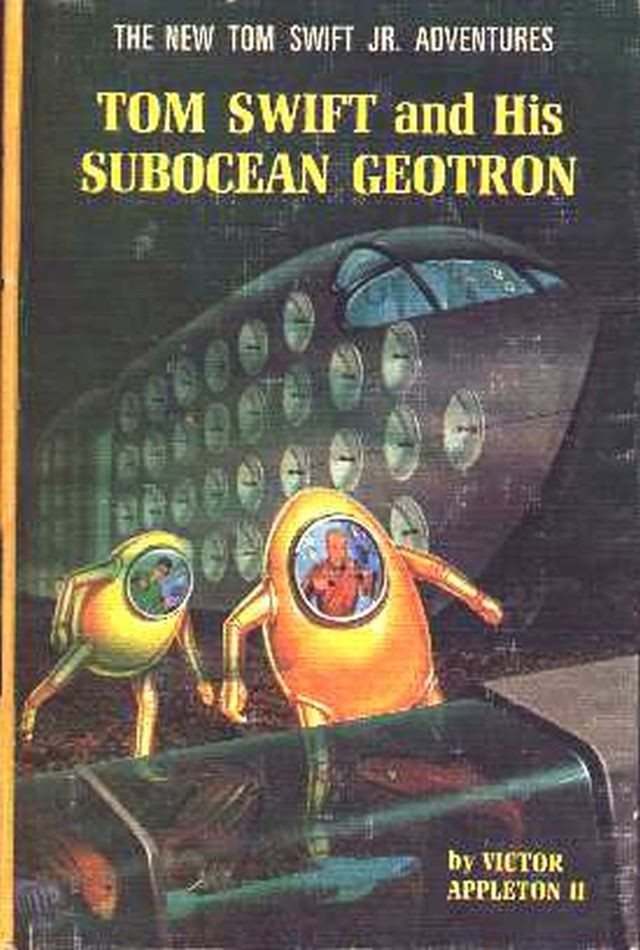 1966 – Tom Swift "Geotron" with Fat Man suits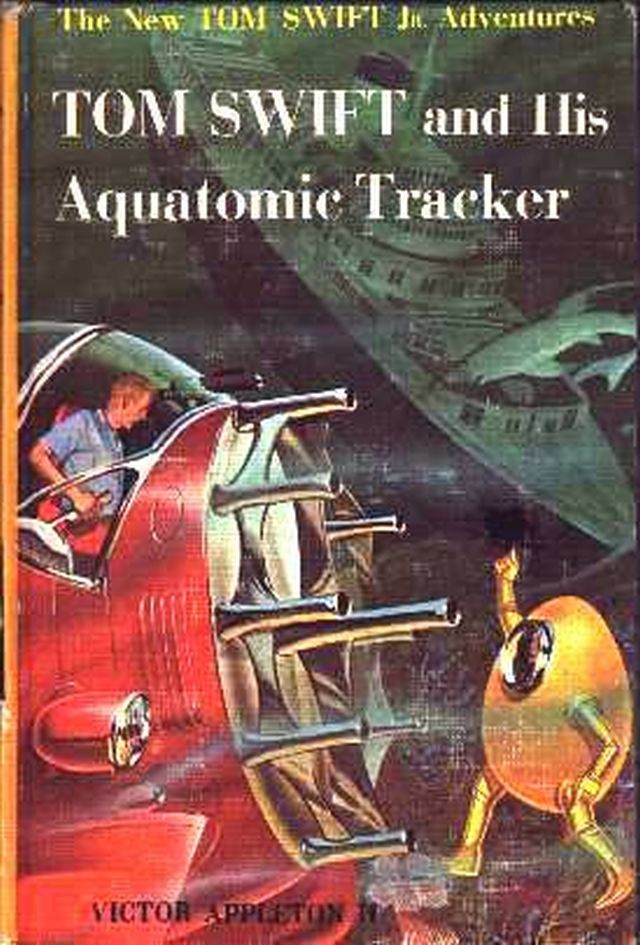 1964 – Tom Swift and His Aquatomic Tracker
The Fat Man Diving Suit was first illustrated in 1958 in the book Tom Swift and his Deep-Sea Hydrodome, but originated in 1954. Tom Swift and his Jetmarine was the first to feature the Fat Man suits.
What about the Fat Man suits? Tom Swift's father wanted Tom to invent a way to escape from the Jetmarine in case something went wrong. Tom Swift complied by creating his Fat Man suits, which he uses over and over and over again in other books.
Basically, the Fat Man suits were just like miniature, one-man submarines, except they were equipped with arms and legs to enable great maneuverability and dexterity. (For a picture, see the cover of Tom Swift and his Deep-Sea Hydrodome) These miniature subs were completely equipped: they had a recyclable oxygen supply, a propulsion system, and a ballast system. Tom got a great deal of use out of these creatures, mainly for retrieving underwater objects or underwater construction.
Some passages from the book on the Fat Men:
Tom smiled. "I've been working on that as a secret project. Bud has dubbed the suit the Fat Man."

Tom briefly outlined the principal features of the metal Fat Man. The body of it was egg-shaped and was five feet in diameter at the center. Inside an operator's seat had been build, surrounded by a number of instruments. There was also a quartz vision plate. This window would serve as entrance to the Fat Man.

Tom pointed out that the suit was propelled by air pressure and was equipped with small ballast tanks, which would enable it to be manipulated like a tiny submarine. Two such Fat Men were to be installed in the Jetmarine next to the decompression chamber, which had been designed to be opened either from the inside or the outside.

Mr. Swift listened intently as Tom continued, "But my main innovation, Dad, consists of the Fat Man's pantograph arms and legs. Hands and feet, too. I work them on button controls from inside. They're almost human."

The elder inventor raised his eyebrows. "How do you keep this gimmick from falling over?"

"Gyroscope!" Tom replied. "An automatic balancing brain."

–

"The lithium hydroxide," said Baker, "is taking care of what the boys are exhaling. And that excellent gadget by which Tom is getting oxygen from the water is a great invention, harder to perfect than the sub itself. If anything should happen to the Jetmarine, they would be able to live in the suits a long time."
---
1968 –> Klaus Bürgle Illustrations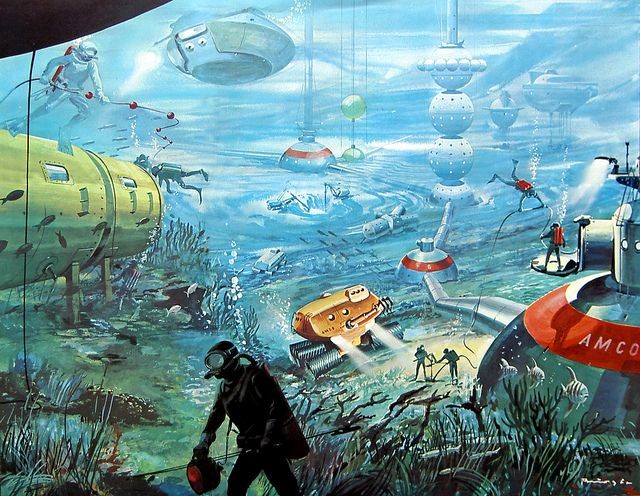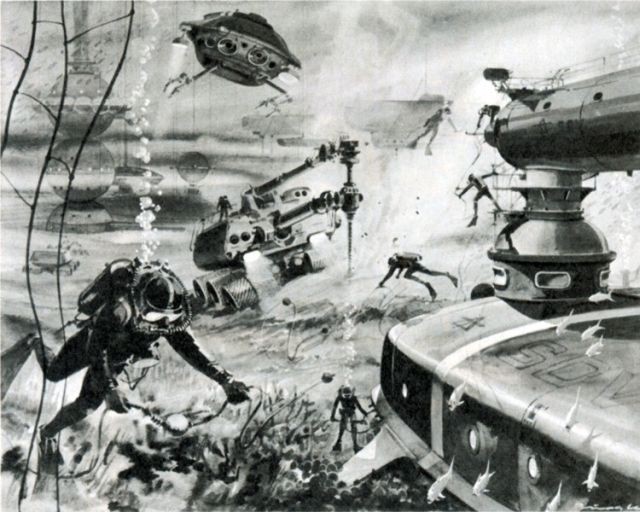 See more Klaus Bürgle illustrations here.
---
1964-9 Japanese Sci-Fi Illustrations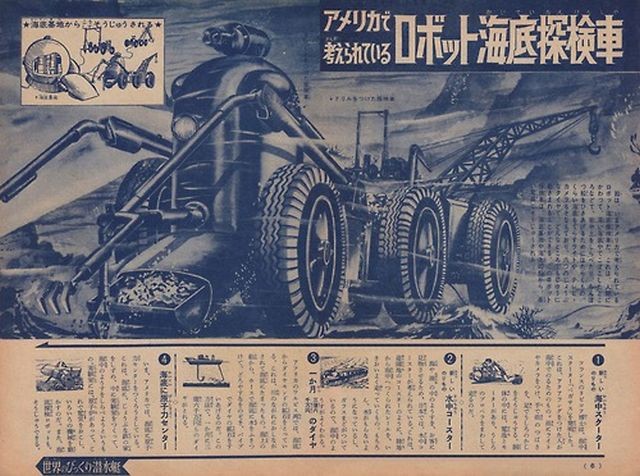 1964c. Undersea mining vehicle. Illustration possibly by Ten-an Ito.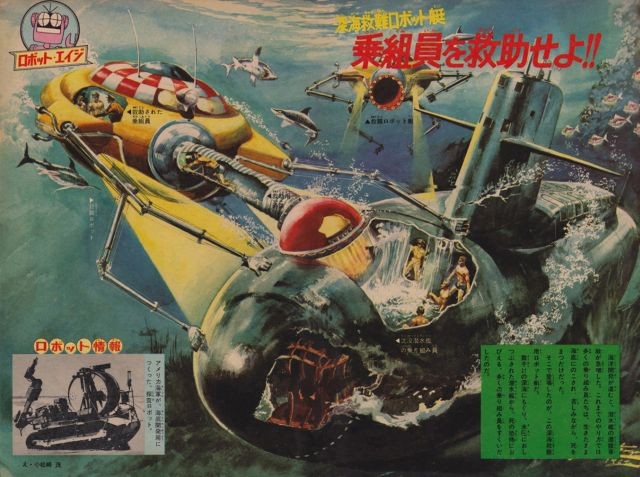 Submarine rescue vehicle c1969.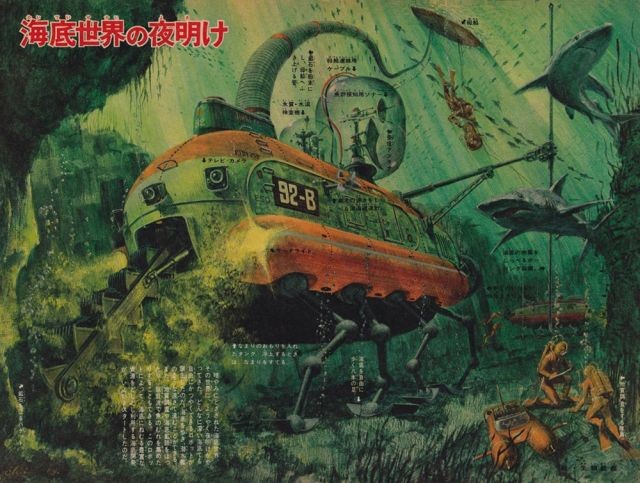 Undersea legged mining vehicle c1969.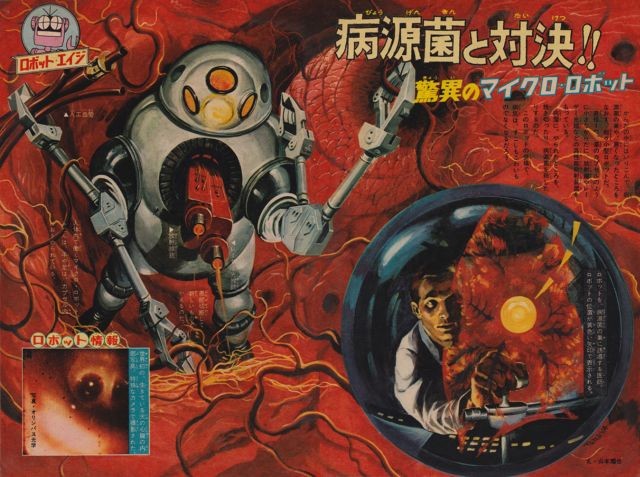 Not undersea, but intravenous! A cross between a JIM Suit and 2001: A Space Odyssey Pod arms. Image by Teruya Yamamoto, I believe. c1969.
---
This page is a timeline of early Mechanical Deep-sea Diver Suits, Submersibles with Mechanical Arm attachments and Remotely Operated Underwater Vehicles.
If IMAGE IS CLICKABLE, then a post exists for it. Check out cyberneticzoo facebook or the updates page for recent posts.
Early Deep-sea Diver Armoured Suits with Grippers
---
Приключения Алисы. Том 5. Гай-до – Alice's Adventures, 1992
Кир Булычев (Игорь Можейко) writer Kir Bulychev (Igor Mozheyko )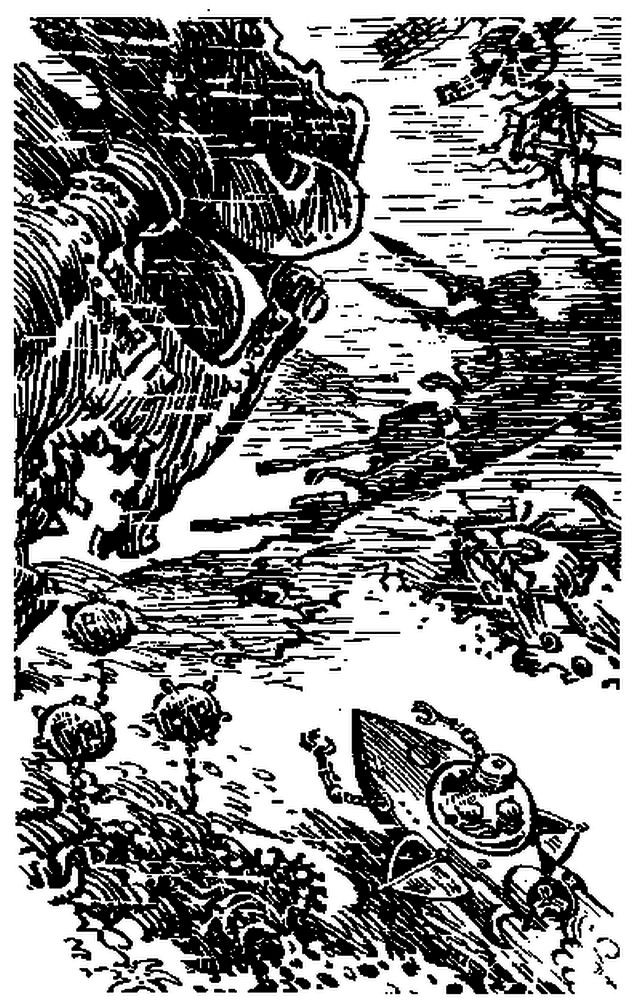 ---
See other real early Underwater Robots here.
---