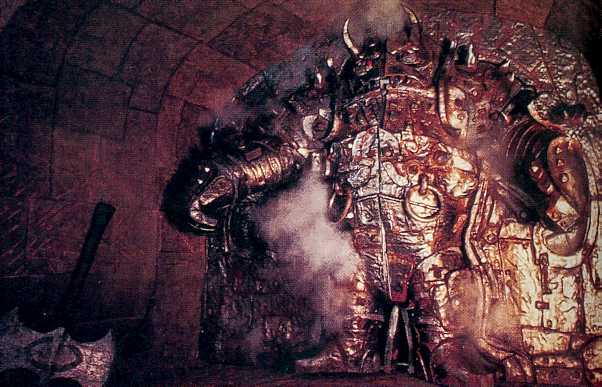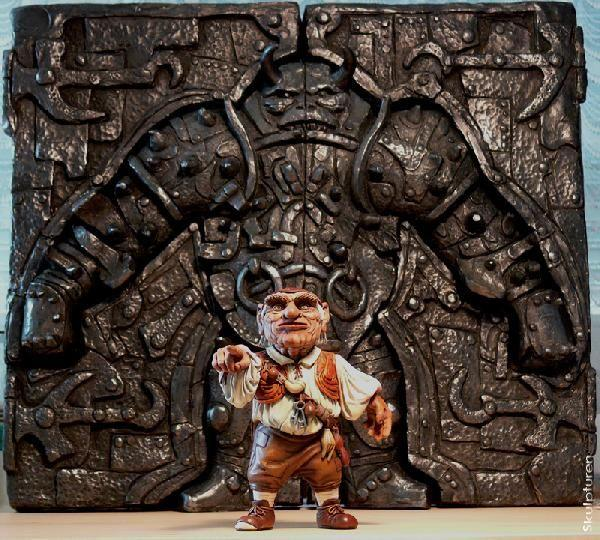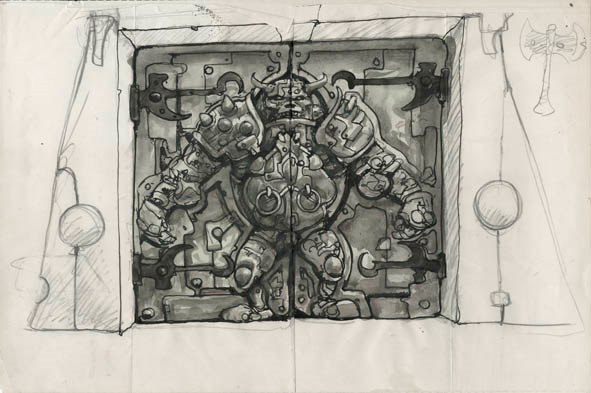 Copy of original artwork.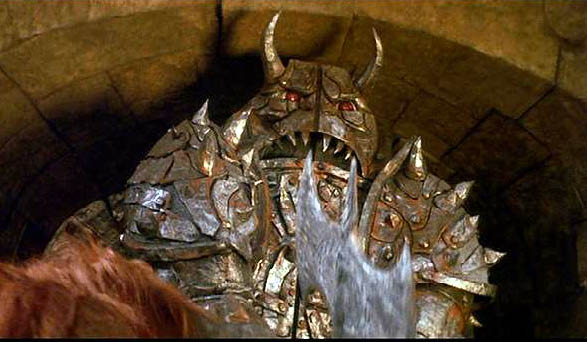 Labyrinth scene with Humongous:
Excerpt from Inside the Labyrinth:
Check Youtube for clips on "The Making of the Labyrinth".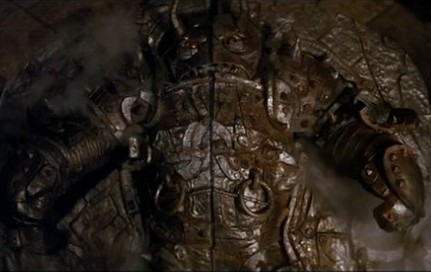 The text for Inside the Labyrinth documentary was originally transcribed by Stephanie Massick.
JIM HENSON: "It seemed like right late in the story what we wanted was for our heroes to come up against some huge obstacle, something worse than anything they'd encountered so far. And we came up with the idea of building the largest puppet we'd ever built."
GEORGE GIBBS (special effects supervisor): "Jim asked us about last January. He said, 'Boys, I¹d like a fifteen-foot high giant.' We said, 'Oh yeah. Very interesting.' Lots of people had tried to make fifteen-foot giants that walk and throw their arms around. They hadn't been very successful. So it was a challenge, really. So, we decided how we were going to make it and we went ahead and made all the mechanics and everything work wonderfully. When the body was produced in fiberglass, it just wouldn't work, because the fiberglass wouldn¹t flex. Fortunately for us, we had our foam expert. And he developed a foam for us with skin, skin that would flex without looking rubbery. We made the foam look like steel armor."
JIM HENSON: "He weighs . . . I don't know how much. Lots. With all the rig and all the hydrolics, the thing has to be several tons. And so this was the largest, most complicated thing we'd ever built. We didn't have very long to build it, probably two to three months."
GEORGE GIBBS: "One man could operate the whole thing. In the old days, we'd have probably had five or six guys all at different levers, working hydrolics. But one man operates the whole of Humongous all by himself, makes him walk forward, makes his body spin 'round, makes him bow down, makes his arms swing the ax. And it's all done with hydrolics. Every move his arm makes, the arms of Humongous make exactly the same move."
JIM HENSON: "When George first showed me Humongous in action, it was really an amazing thing, to just stand there and have this large thing walk toward you. It's one of the most awesome sights in the world."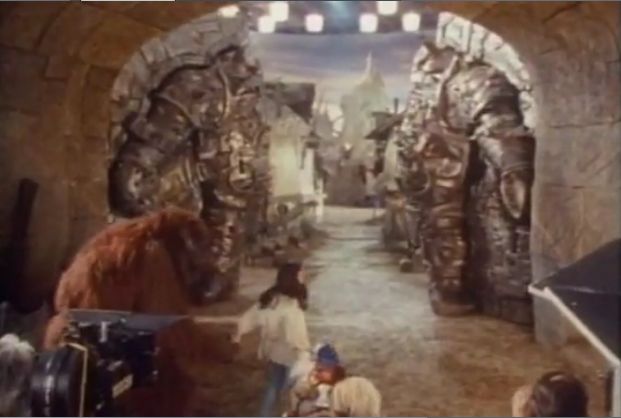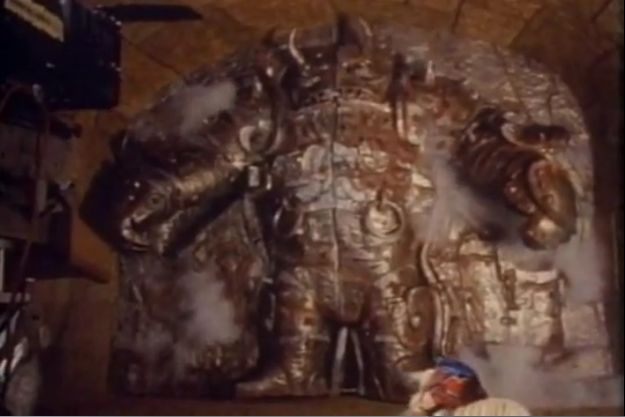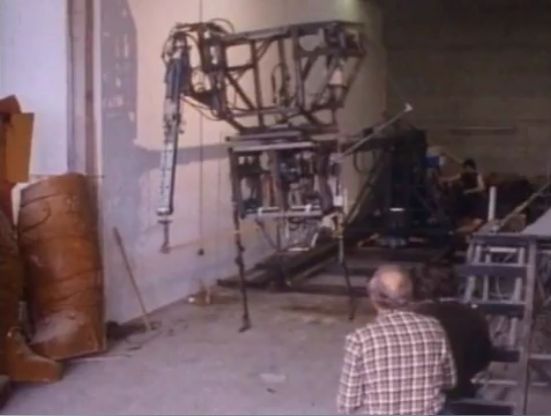 The walking animatronic.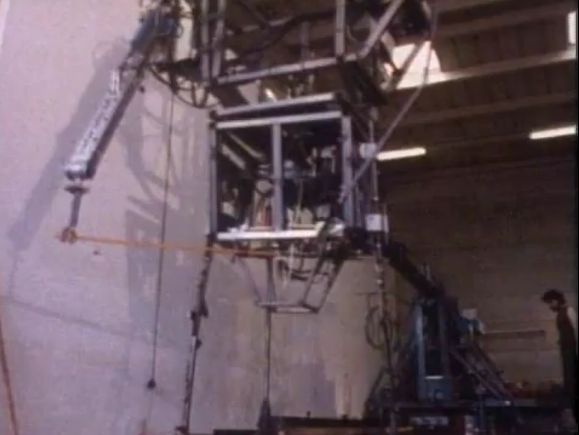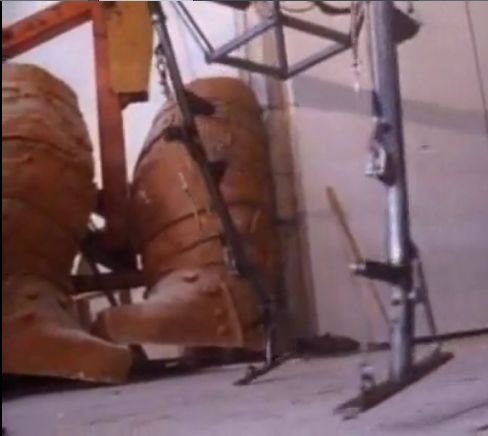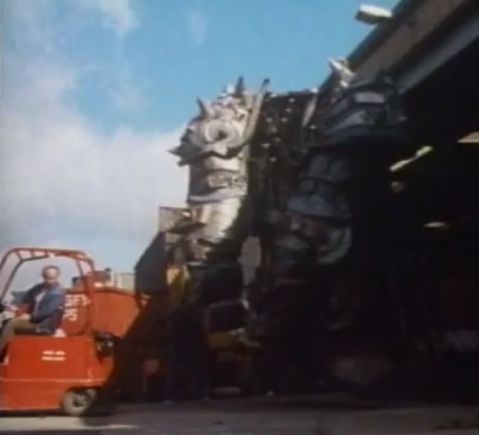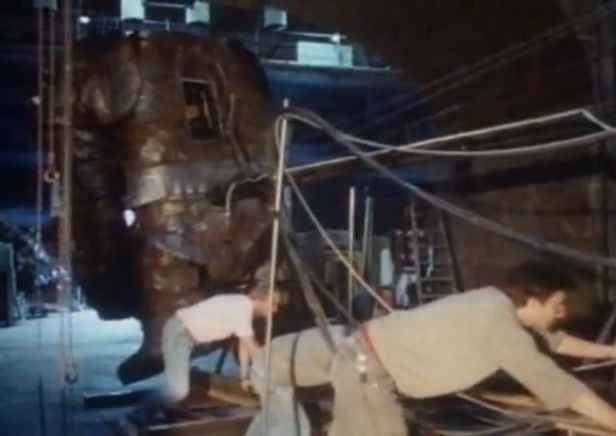 Humongous was suspended by a horizontal beam in its back to a rolling platform on rails.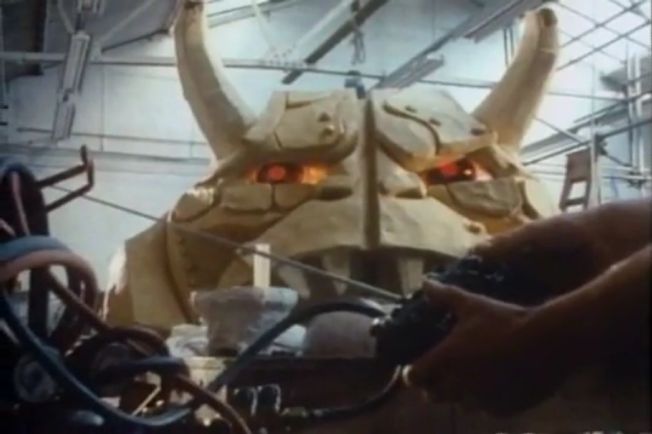 Radio-controlled eye movements.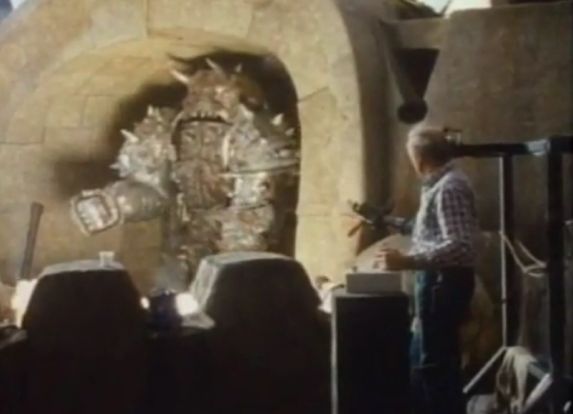 The Waldo being used to control Humongous' right arm.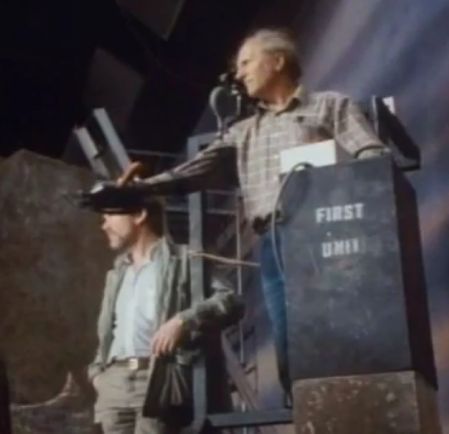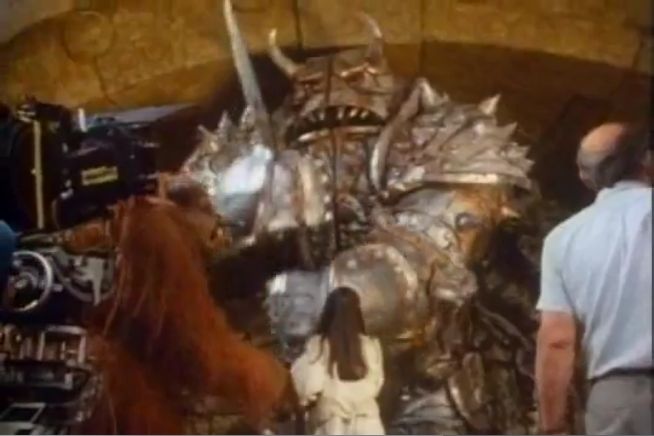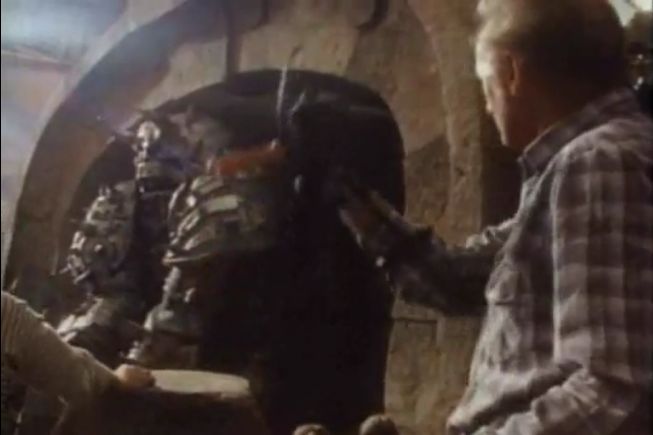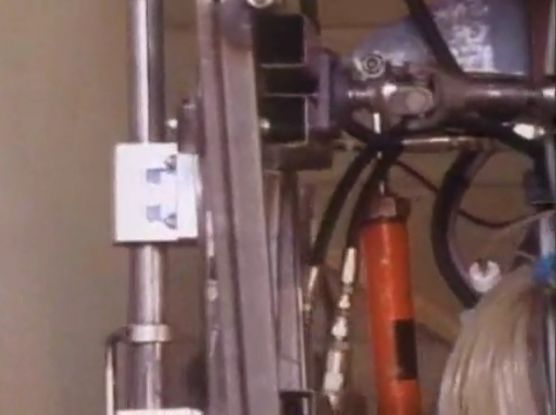 Close-up of animatronic walking frame.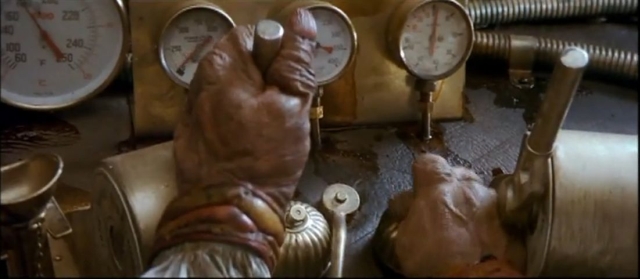 Hoggle at the controls. Although there are electrical switches, Humongous was a "steam man".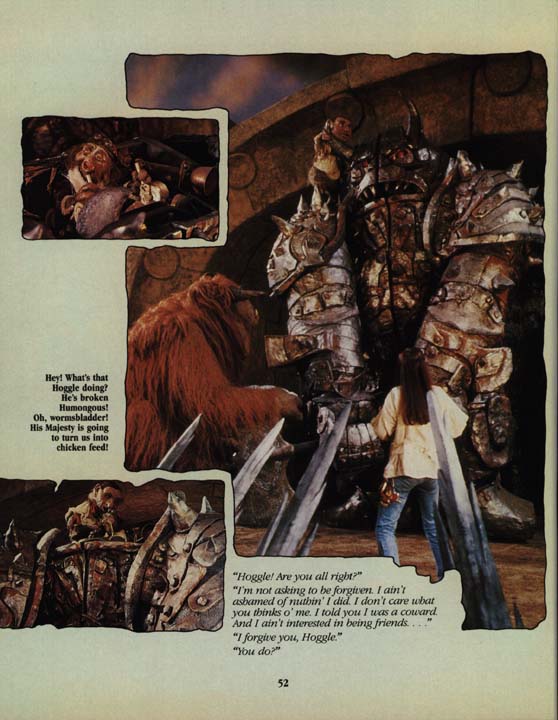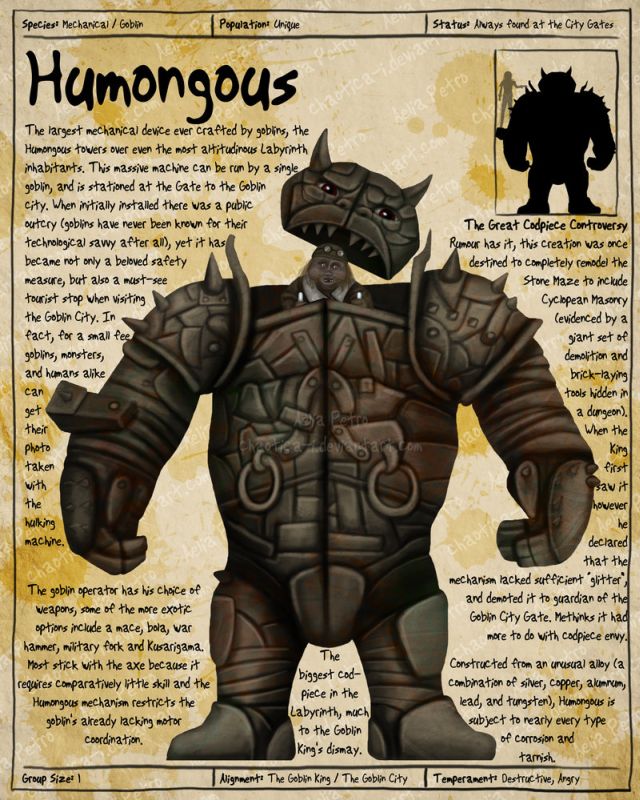 Humongous from Labyrinth Guide by Chaotica.
---