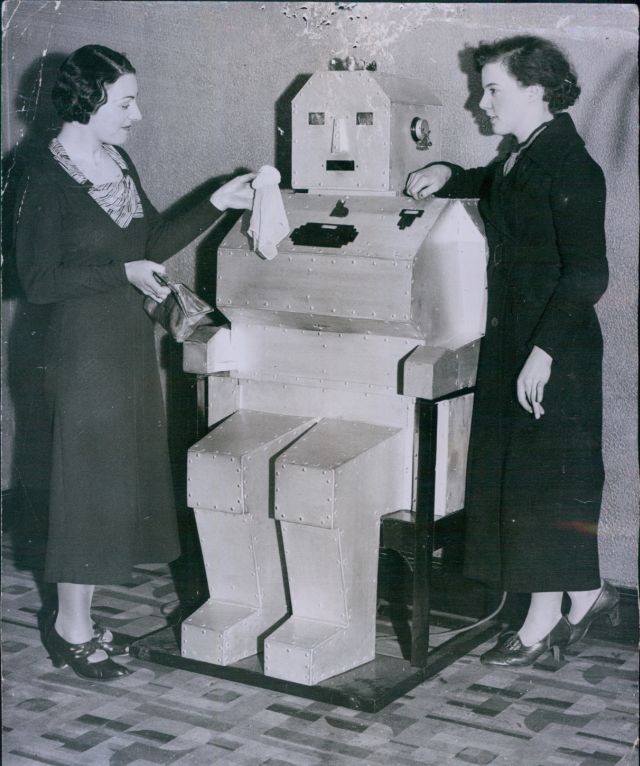 Two girls inspecting the robot today. c1935.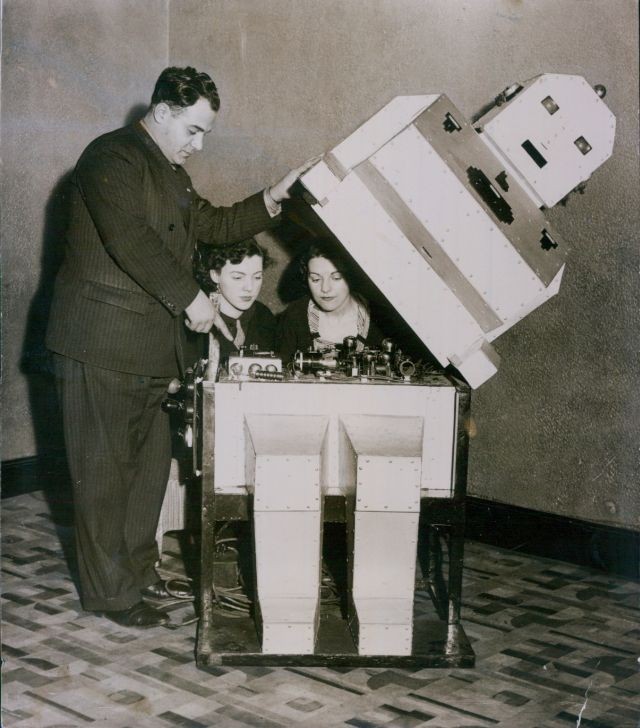 Mr. ENRICO GARCIA showing the "works" of the new ROBOT, which answers questions without codes.
A ROBOT WITH BRAINS OF ITS OWN. 14 Years to perfect new invention.
The "mental telepathy" ROBOT, on which Mr. ENRICO GARCIA has spent pounds700 and 14 years untiring effort to perfect, was today February 4th demonstrated in a London Cinema.
---
See other early Humanoid Robots here.
---