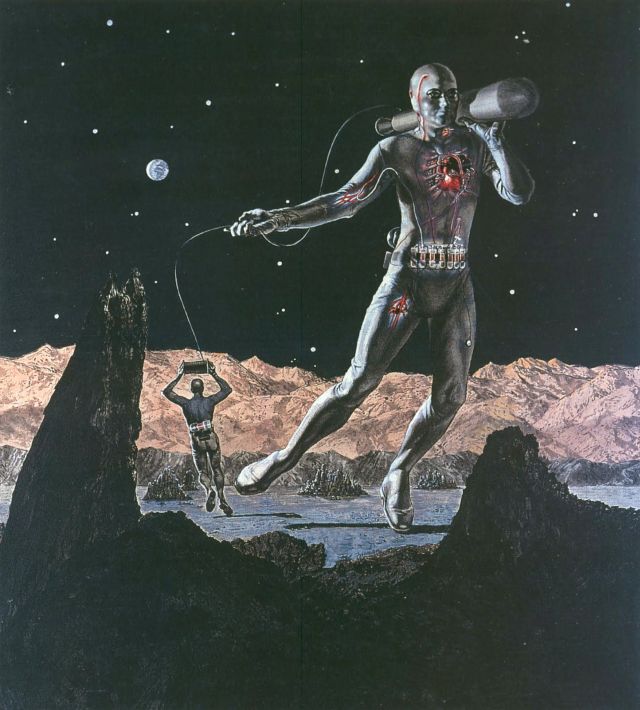 Painting by FRED FREEMAN, originally appearing in the July 11, 1960 issue of LIFE Magazine.
The creature unreeling an electric cable as he explores a distant planet is a man prepared for space as some scientists propose. Electrodes and other attachments would control many of the physical functions normally initiated by the brain, such as heart-beat, regulation of body temperature, and breathing. Electrodes planted in the pleasure centers of the brain would help him to pass the tedium of space travel. Dubbed a "Cyborg" (cybernetic organism), he may well exist in the near future for U.S. space agencies have authorised serious research towards his creation. (Time-Mind book)
---
Extract of interview between Chris Hables Gray and Manfred Clynes
The Cyborg Handbook
1995 – p47
MC: …. Life magazine wrote it up a little later. They had a big article with a picture of the cyborg. Did you know that?
CHG: No. I'll have to find that.
MC: I had a big photograph of that thing hanging on my wall for years.
CHG: Was that 1960?
MC: It must have been very near there.
---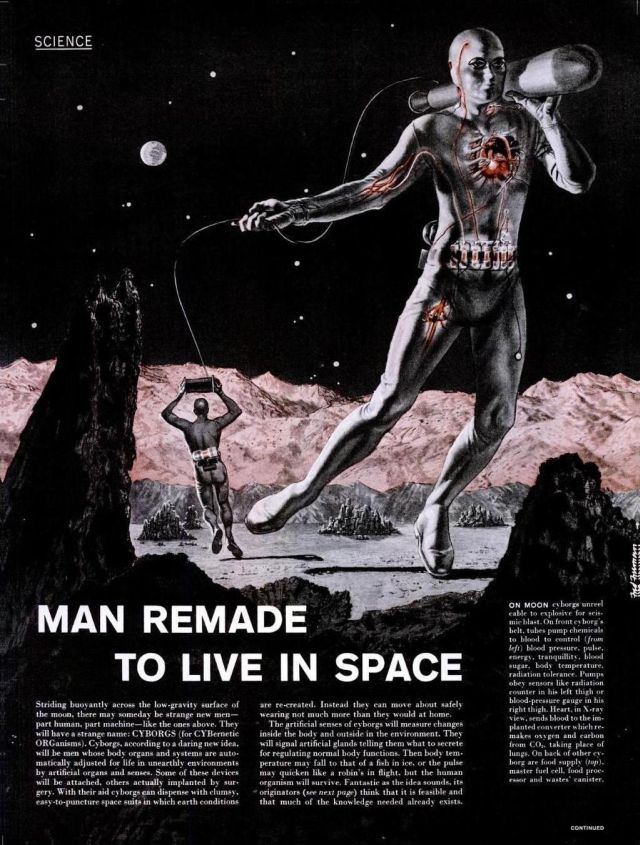 [Source: Ames Daily Tribune 16 Jul 1963.]
---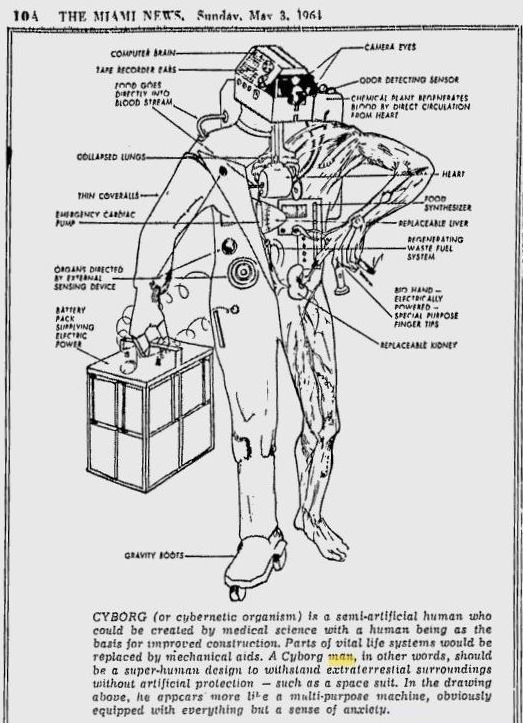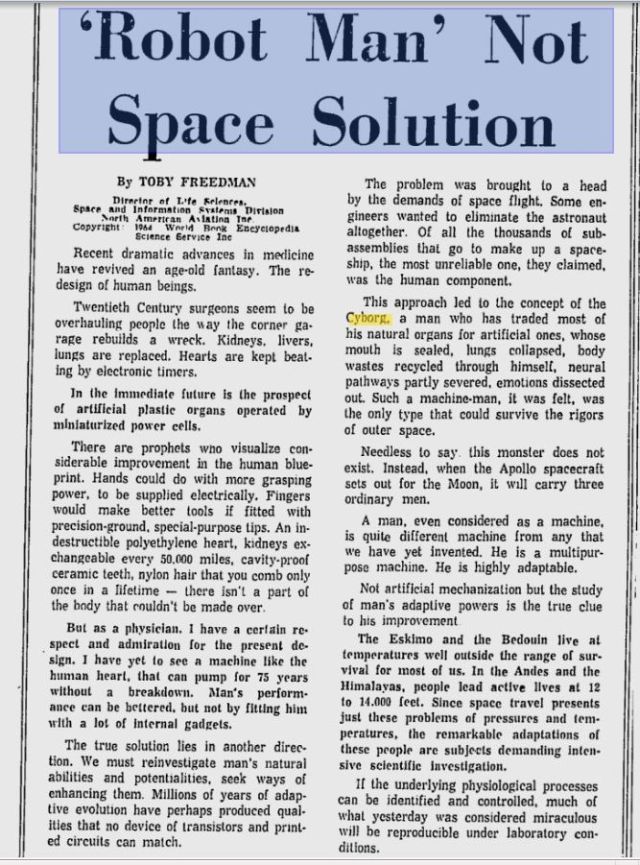 ---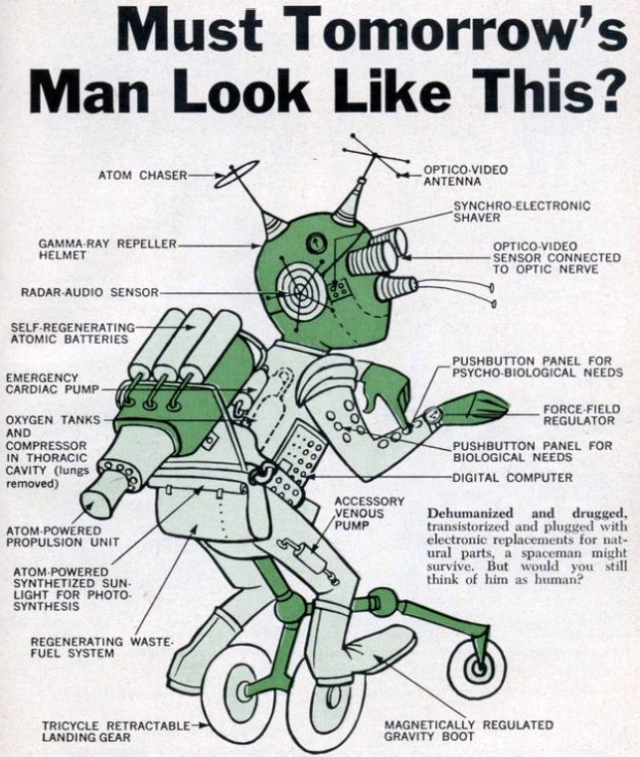 Another Artist's impression of a CYBORG related to Toby Freedman's articles c1960's. [Source: Popular Science Oct 1963 see below for pdf.]
---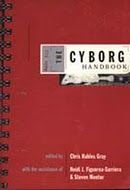 Cover of The Cyborg Handbook. The must-have book for anyone interested in the history of Cyborgs.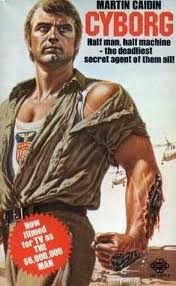 Martin Caidin's book Cyborg. The TV series "The Six-Million Dollar Man" was based on this book.
---
Click on images to see pdf's about Cyborgs.
Life Magazine 2nd Oct 1964
See pdf here

Where are the Cyborgs in Cybernetics – Kline
See pdf here

Cyborgs and Space – Astronautics Sept 1960
See pdf here

The Cyborg Study – Driscoll – NASA
See pdf here

The Coming of the Mundane Cyborg – Steven Mentor
See pdf here

Must Tomorrow's Man Look Like This? – Toby Freedman, Popular Science Oct 1963
See pdf here

---