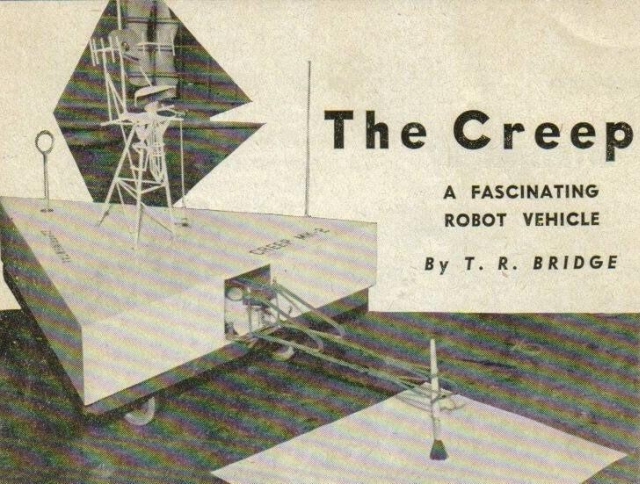 Creep Mk-2 – 1962
A radio controlled programmable robot with an arm and gripper, designed by T R Bridge, Radio Control Models & Electronics April 1962.
Creep was programmable by recording, on a tape recorder, the control tones then playing back the tones and feeding them into the transmitter (see text in pdf below).
The shape was inspired by Space General's Moonwalker.
see pdf here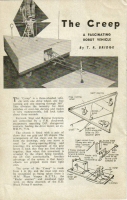 .
There is also a Creep Mk 2 which I hope to publish soon. Thanks to my friend David Buckley who supplied the information.
---