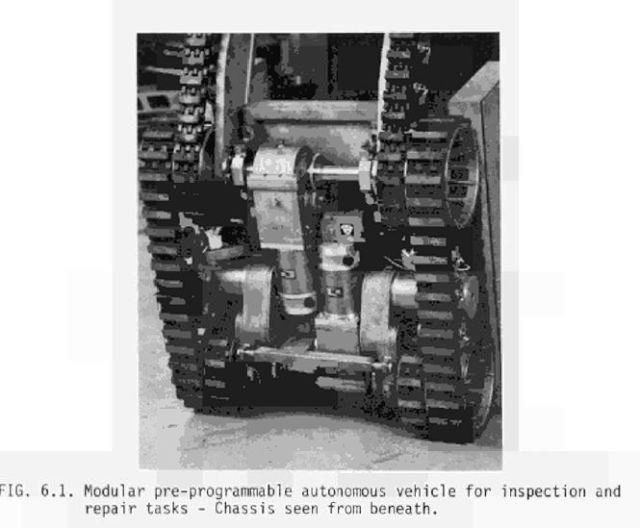 1985 – ACEC Mobile Inspection Vehicle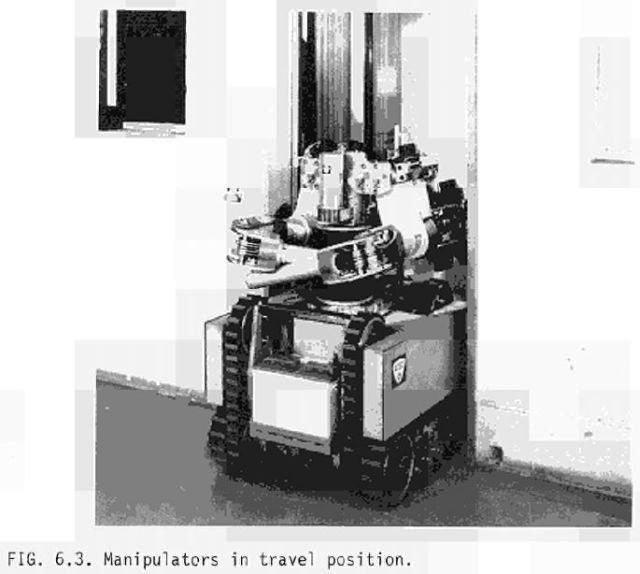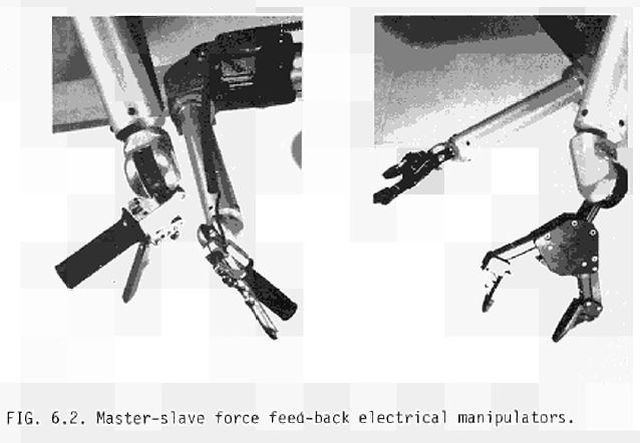 The manipulators are master-slave force feed-back and electrically driven.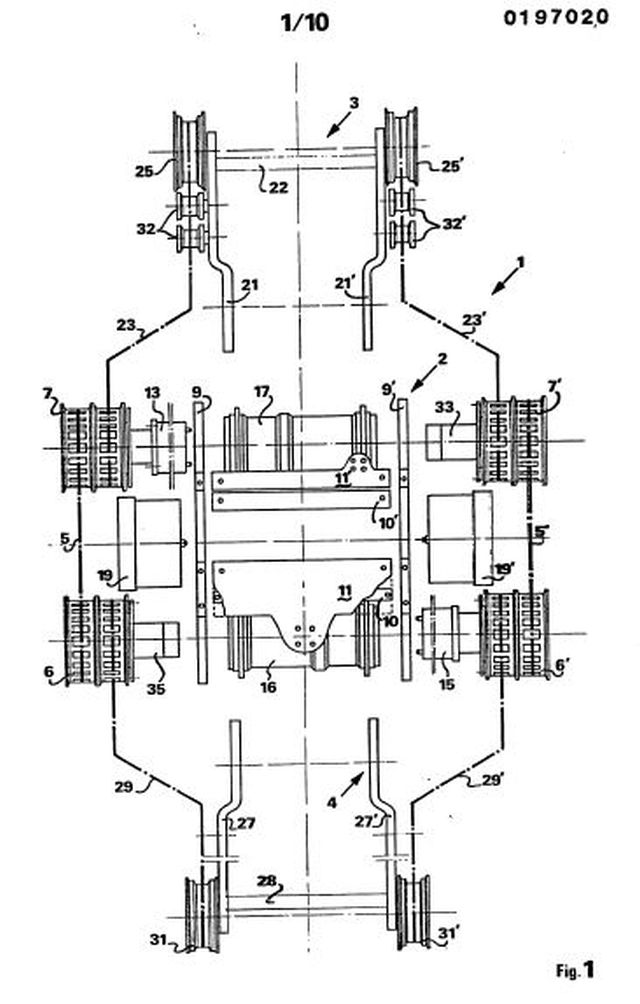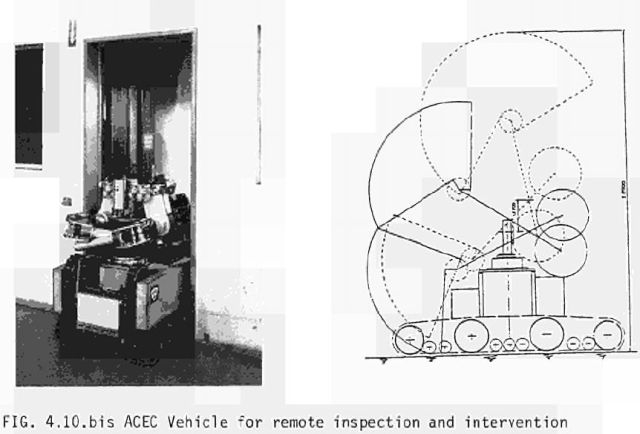 The ACEC Vehicle for remote inspection and intervention has a minimal footprint when the treads are folded up and the manipulator arms are also folded.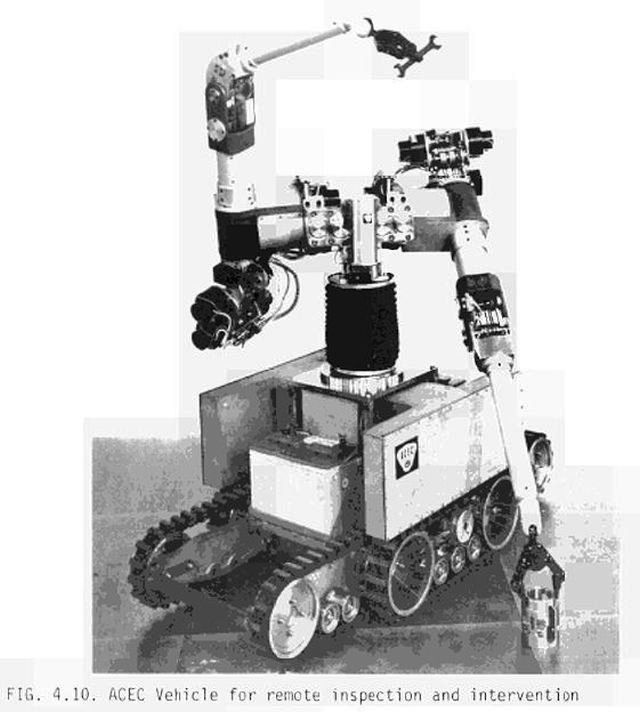 ---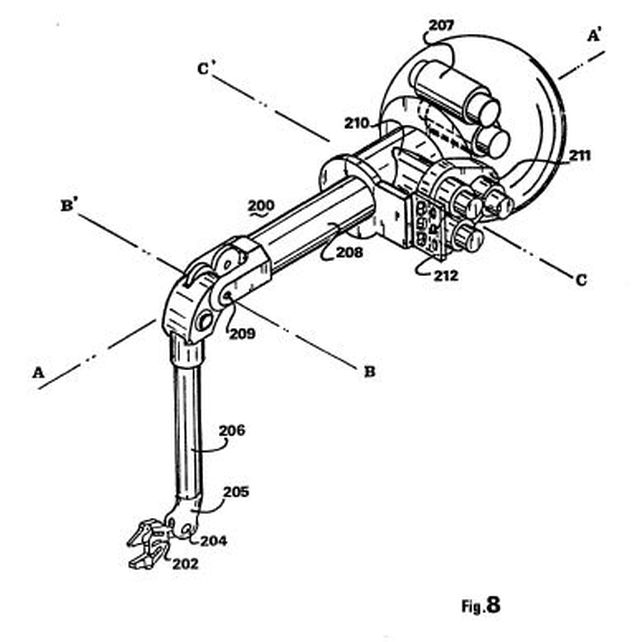 Publication number EP0197020 A1
Publication date Oct 8, 1986
Filing date Mar 7, 1986
Priority date Mar 9, 1985
Inventors Raymond Pinsmaille, Costa Cabral Gaivao Luis Da, Alain Duchene, Dominique Colard
Applicant ACEC, Société Anonyme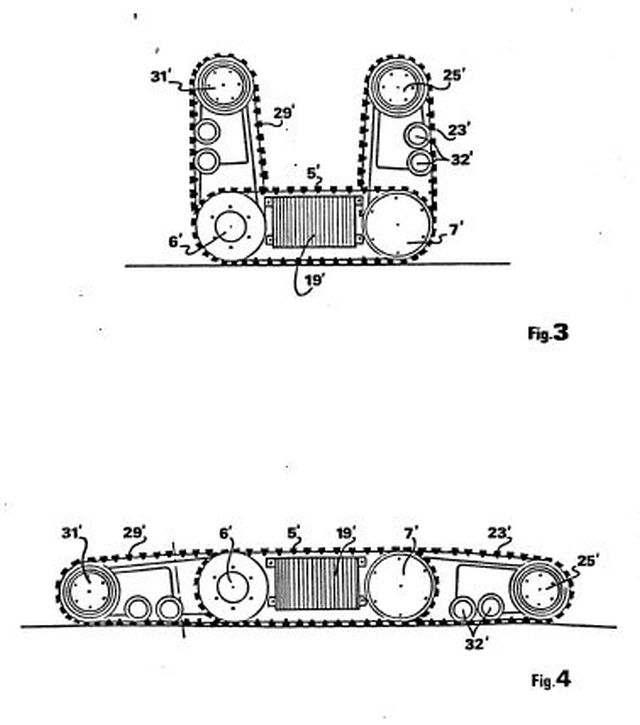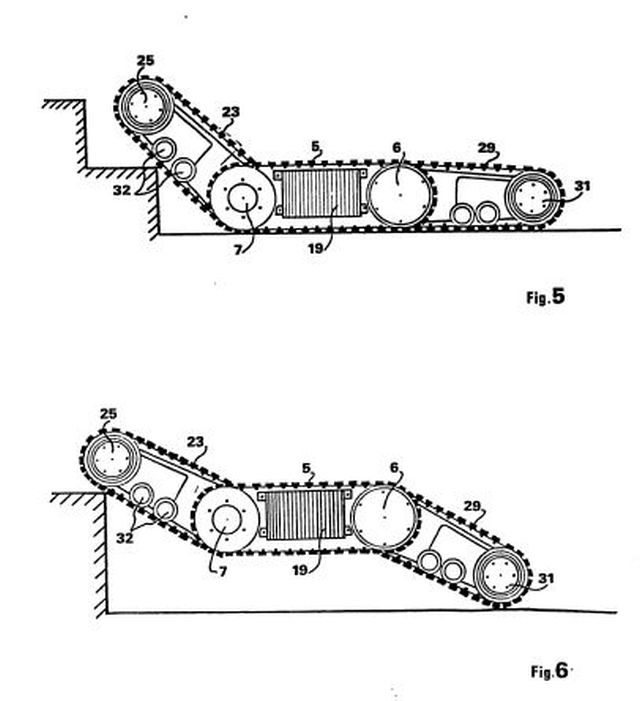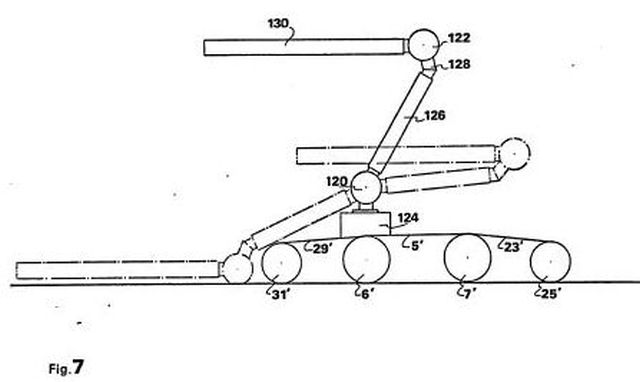 ---
See other early Space Teleoperators here.
---