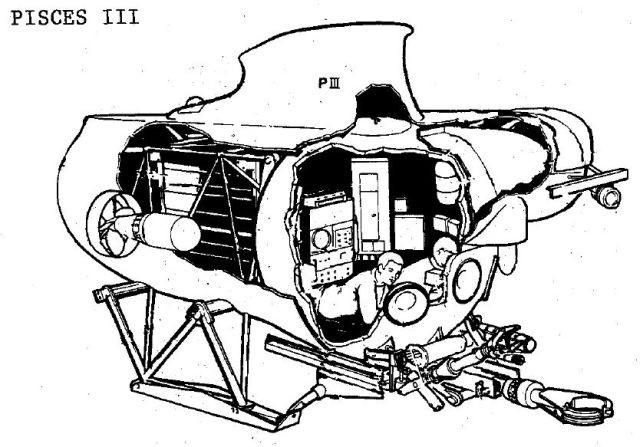 PISCES Production
DSV Completed Depth (ft) Crew
PISCES I 1965 1,200 2
PISCES II 1968 2,600 3
PISCES III 1969 3,600 3
PISCES IV 1971 6,500 3
PISCES V 1973 6,500 3
PISCES VI-XI 1975 6 500 3
Pisces I
Launched 1965
Manipulator: One arm, six degrees of freedom, of 82-in total reach and 150-lbs lift. A second clamping arm is available which has three degrees of freedom, a jaw opening of up to 21 in, and can rotate 36 0degrees at the wrist. Jaw clamp is capable of lifting or pulling 400 lb.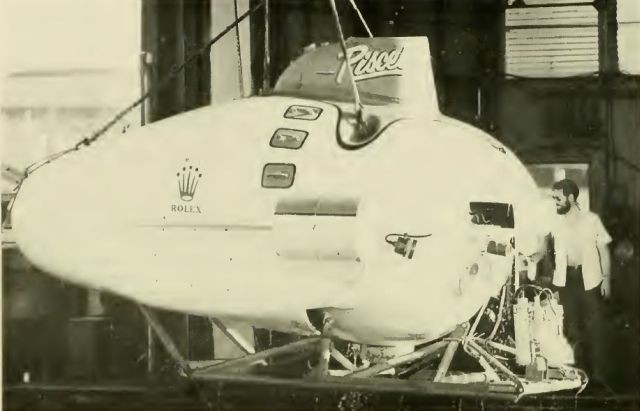 ---
Pisces II and III, launched 1968, 1969 respectively.
Manipulator: Two arms, one for grasping (three degrees of freedom), and one for working (six degrees of freedom). Both arms can be adapted to carry drills, impact wrenches, grinders, mud pumps and cable cutters which can be changed underwater.
Pisces II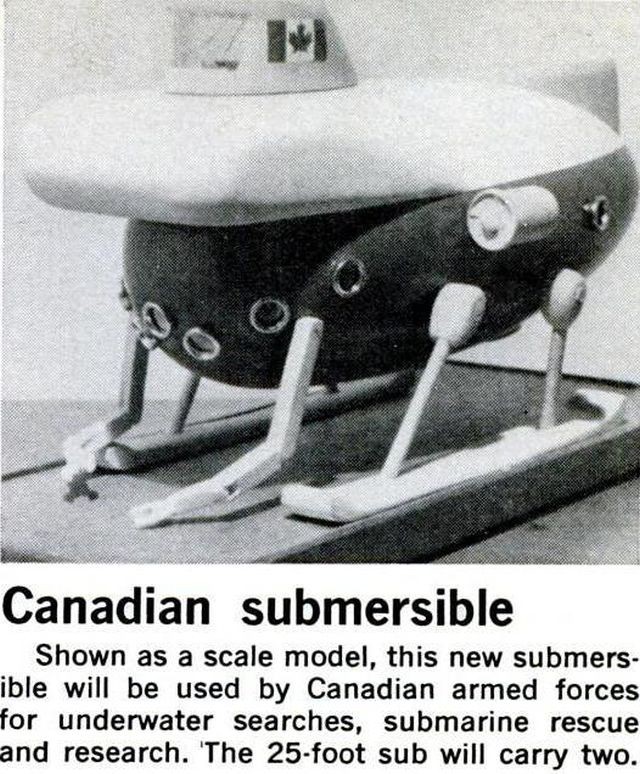 Early model of Pisces.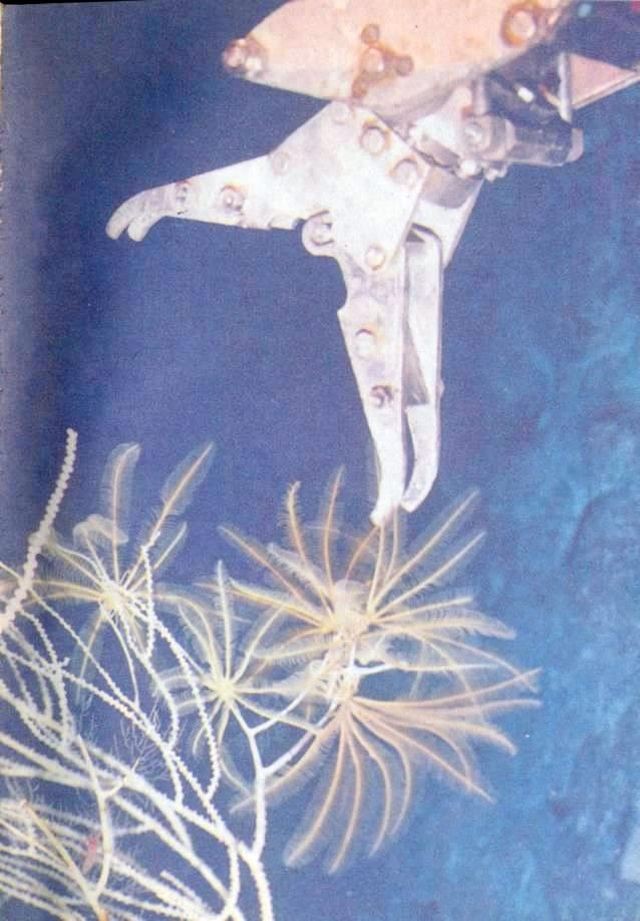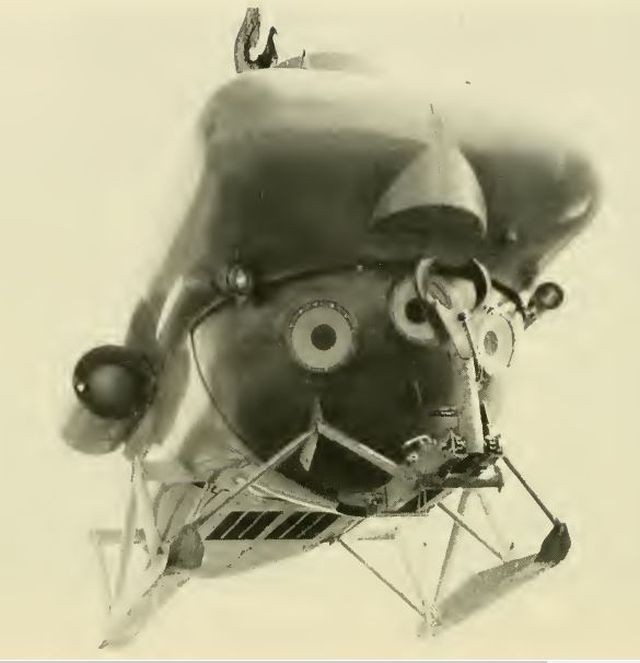 Pisces II was designed by Al Trice.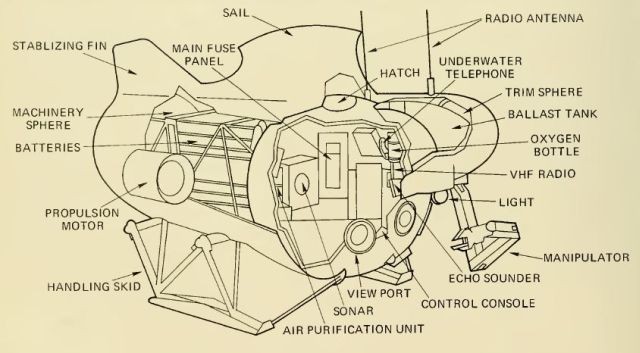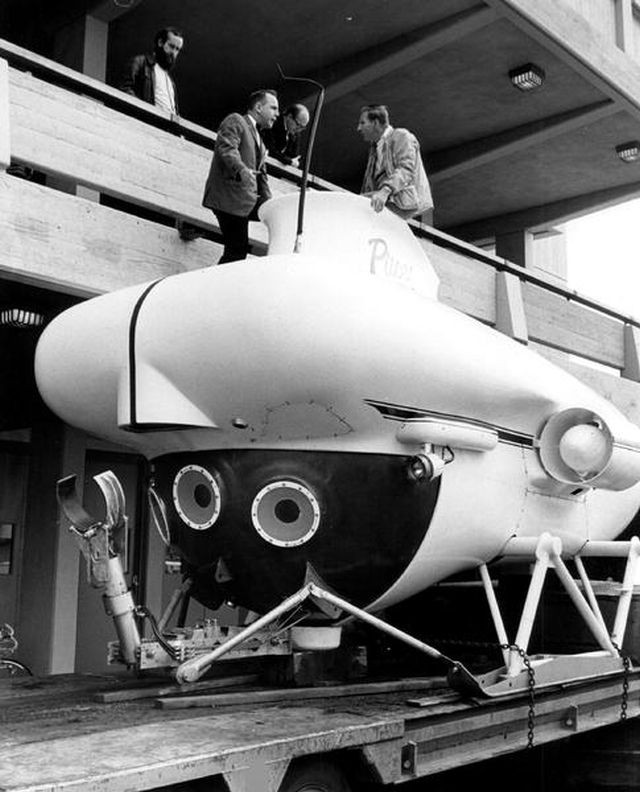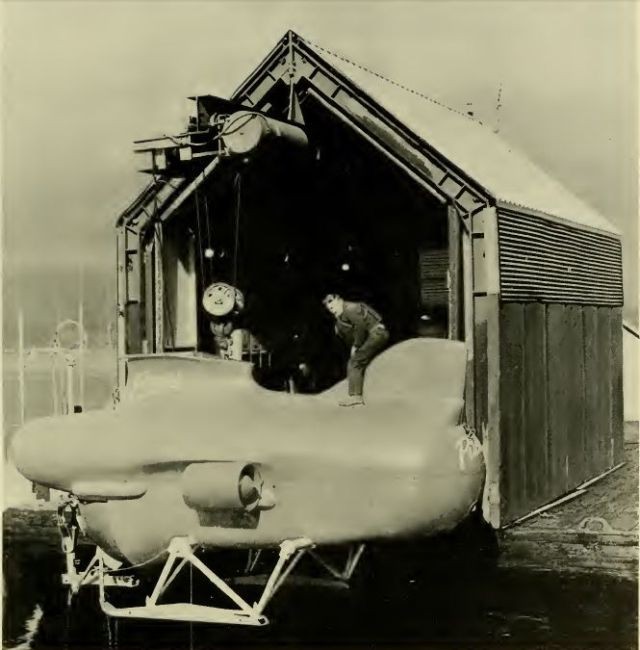 ---
Pisces III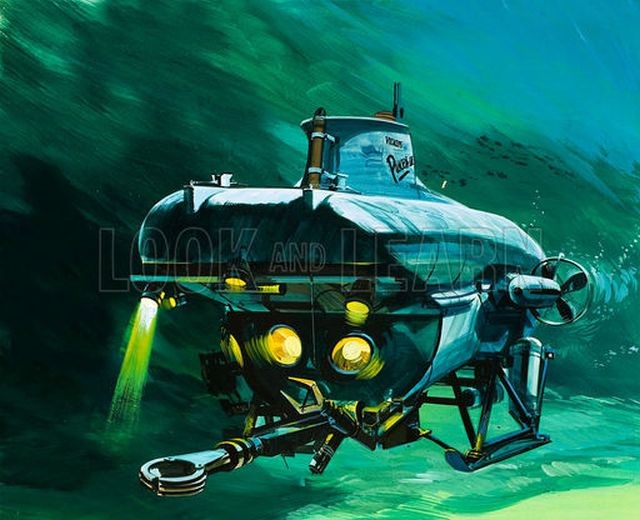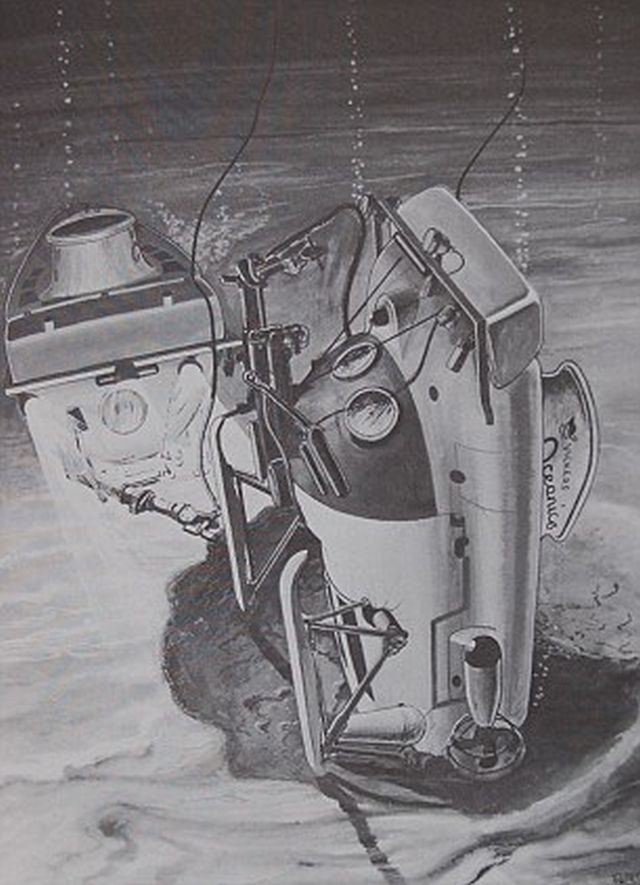 Pisces III was used to lay transatlantic telephone cable on the sea bottom off Ireland in 1973. When a buoyancy tank was inadvertently flooded, it sank to the bottom of the ocean with its two-man crew, Britons Roger Mallinson and Roger Chapman, stranded at a depth of 1,575 feet (480 m) and 72 hours of available life support, which they were able to extend to 76 hours by careful conservation. Initial rescue efforts by Pisces III sister submersibles were unsuccessful. Through an international effort of the United States, Canada, and Great Britain, the U.S. Navy Cable-controlled Undersea Recovery Vehicle (CURV-III) was deployed within 24 hours 6,000 miles from its home base. Deployment of CURV-III from CCGS John Cabot was hampered by heavy sea conditions. Rapid repairs were made when CURV-III's gyroscope failed and electronics shorted-out after green water came aboard the Cabot. Assisted by the submersibles Pisces II and Pisces V, CURV-III was able to attach lines to the Pisces III hatch. The Cabot raised CURV-III at 60 to 100 feet (18 to 30 m) per minute until their lines entangled. The lines were cut, CURV-III was abandoned, and Pisces III was floated to 60 feet (18 m) where scuba divers were able to attach lines that were used to lift Pisces III the rest of the way to the surface. CURV-III performed the deepest underwater rescue in history when Pisces III's two-man crew was rescued after 76 hours with just 12 minutes of air remaining.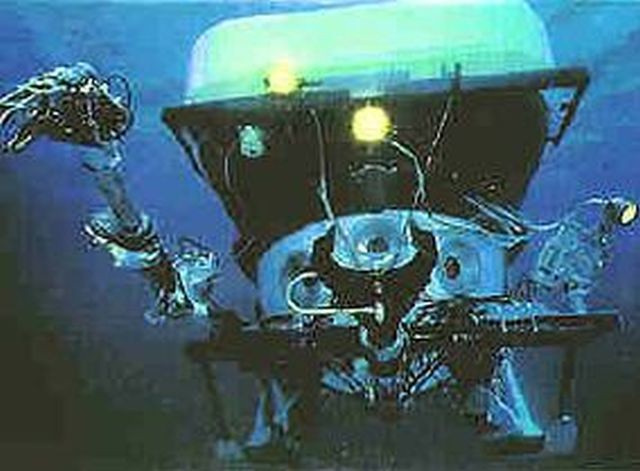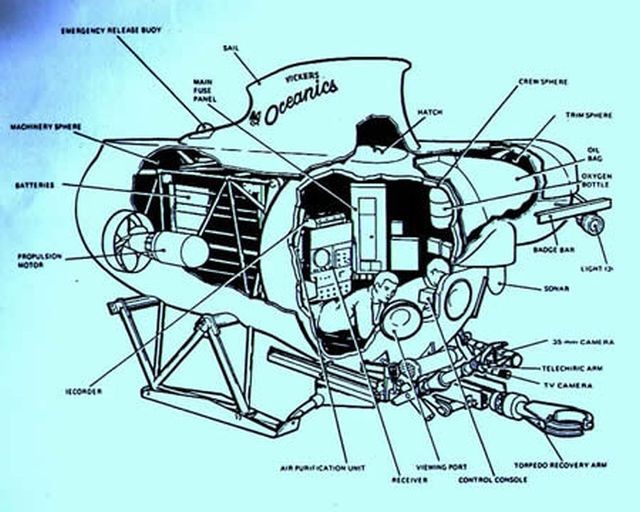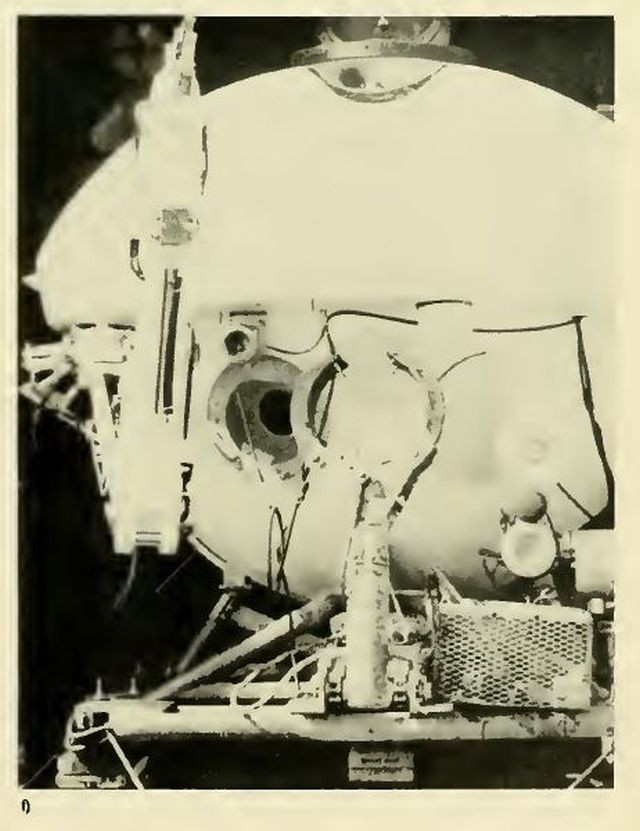 ---
Pisces IV (used by Soviets)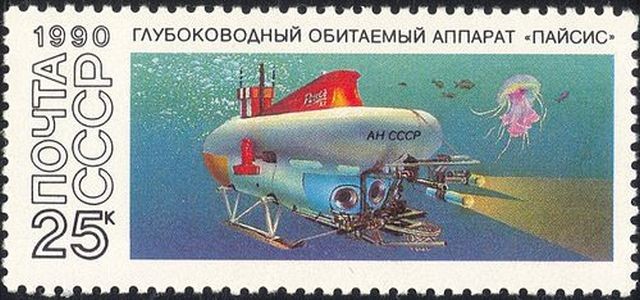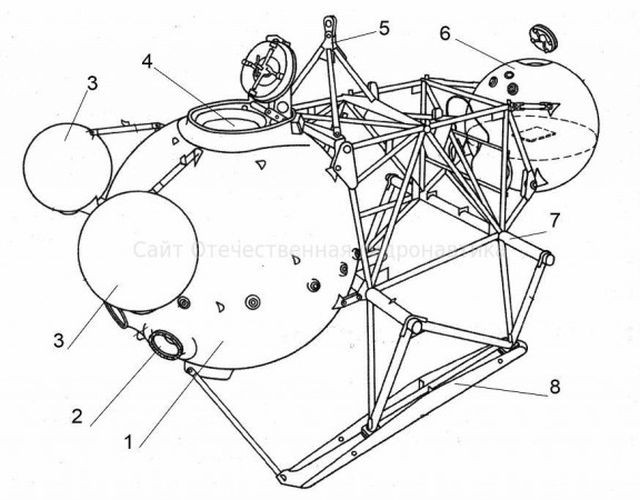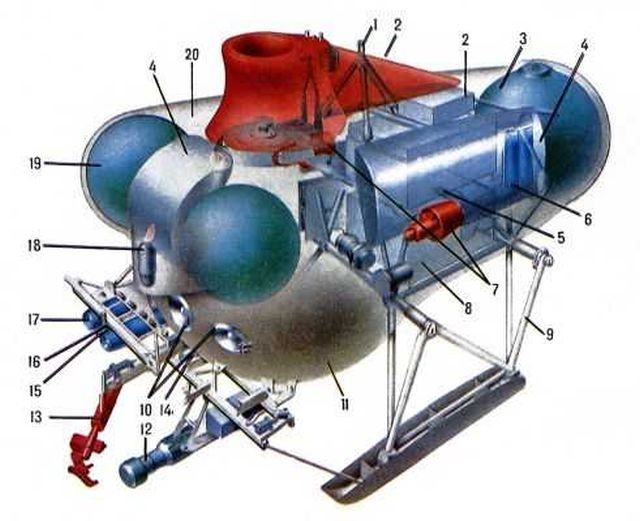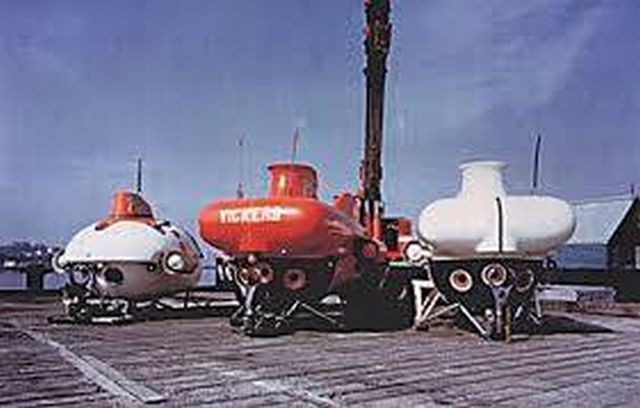 ---
Pisces V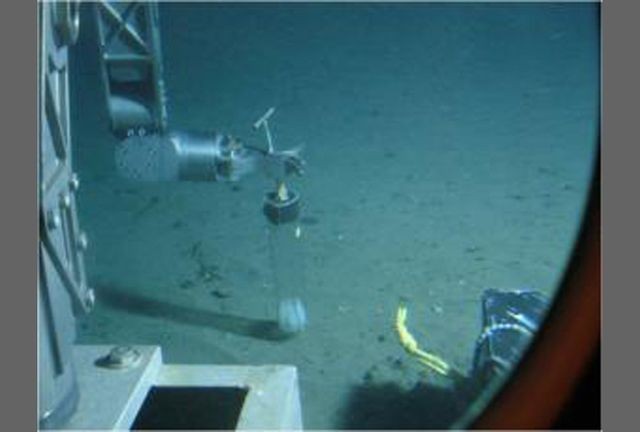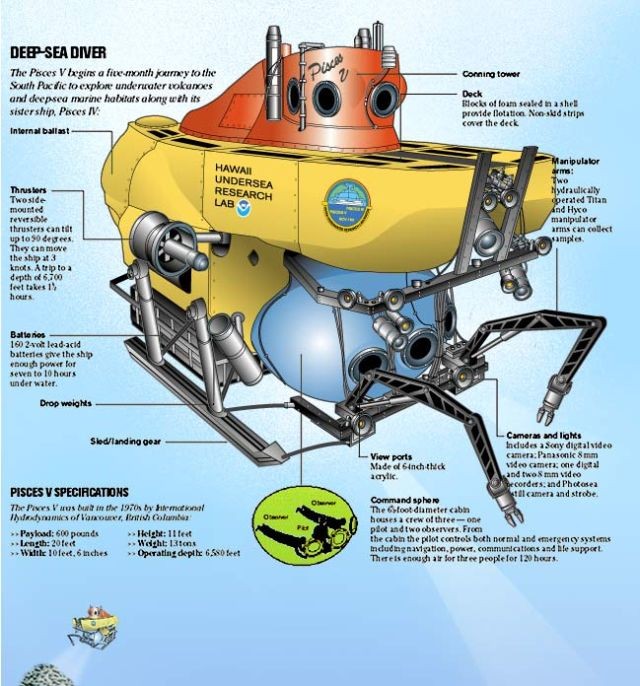 ---
Pisces VI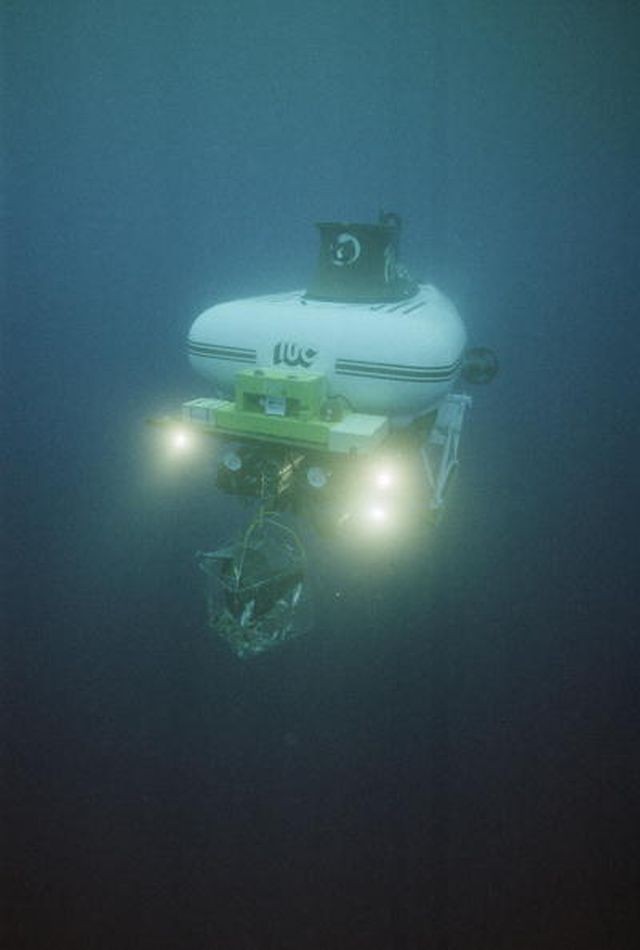 ---
Pisces VII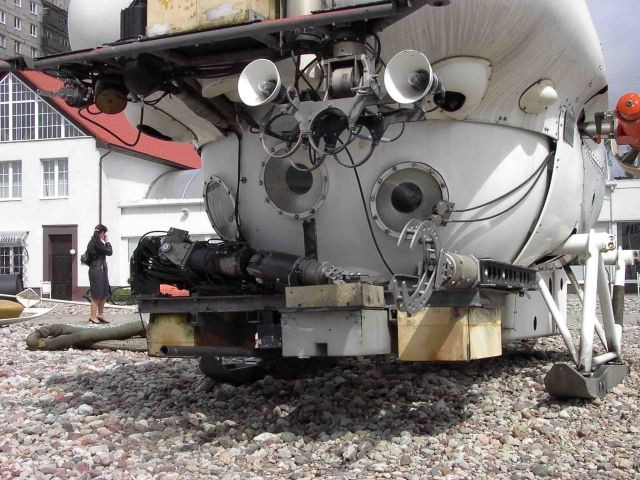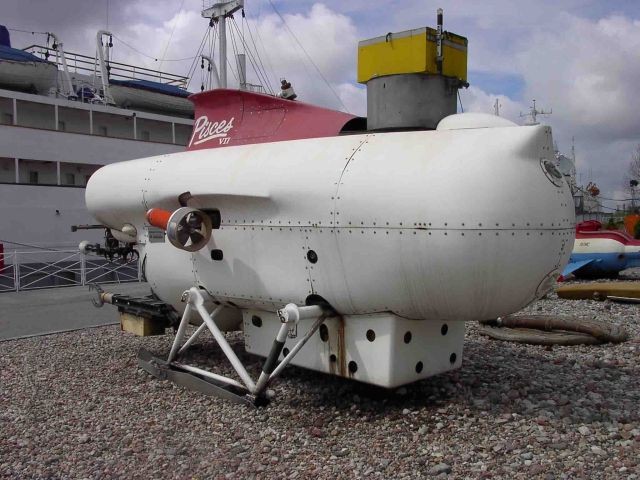 ---
See other early Underwater Robots here.
---