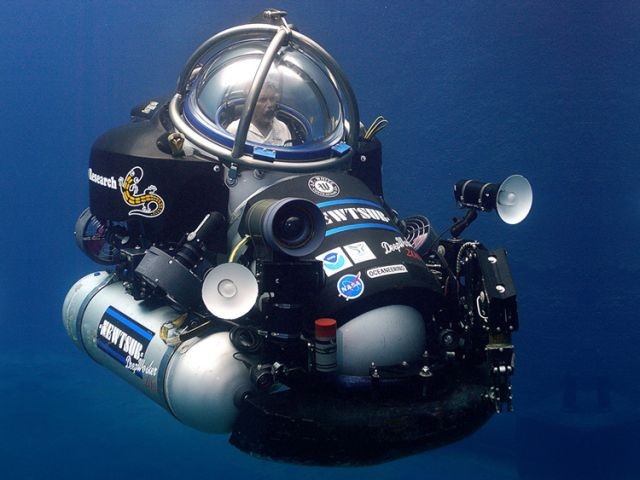 The one-atmosphere DeepWorker 2000 submersible allows a pilot to go deeper and spend more time below the surface than traditional diving methods. The sub comes with external manipulators to tackle serious underwater jobs.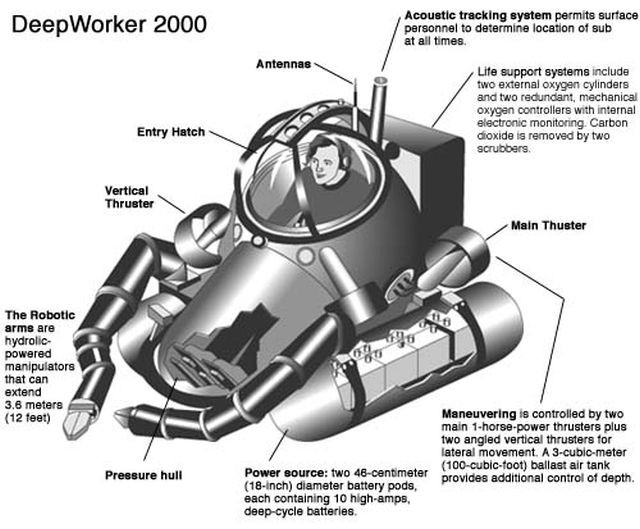 HydroNewt Manipulators having a standard reach of 5 feet.
---
Submersible
Publication number USD461445 S1
Publication type Grant
Application number US 29/152,829
Publication date 13 Aug 2002
Filing date 3 Jan 2002
Priority date 4 Jul 2001
Inventors Phil Nuytten, Mike Humphrey
Original Assignee Nuytco Research Ltd.
---
See other early Underwater Robots here.
---