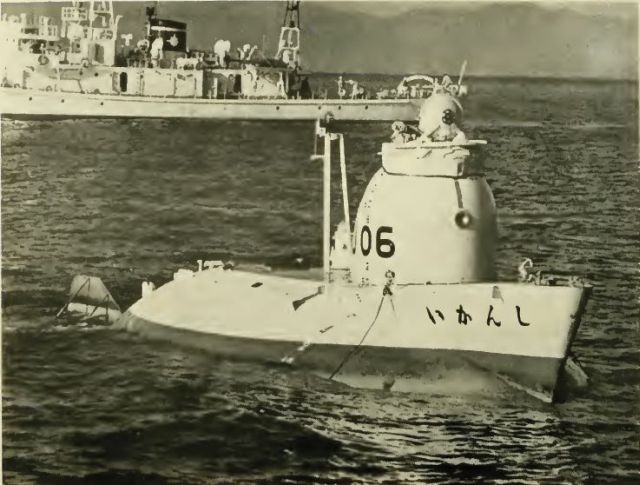 The Maritime Safety Agency operates the underwater research vehicle (URV) HU06 Shinkai, with the support vessel Otome Maru. Built by Kawasaki Heavy industries. The Skinkai was commissioned in 1968.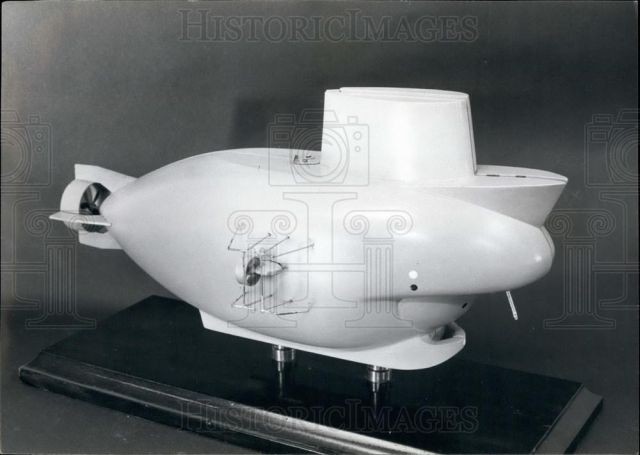 Press Photo: The Yen400 million survey submarine is expected to be completed by the Science and Technology Agency by December 1968. The [yet] unmaned vessel, now asked how to be called to the primary and junior high school children throughout Japan, will be 49.5 feet long, and 18 feet wide, displace 85 tons and submerge to a depth of 1,980 feet, utilizing 'magic hands' and TV and other cameras.
Photo shows: The model of the unnamed Yen400 million survey submarine by the Science and Technology Agency, Japan.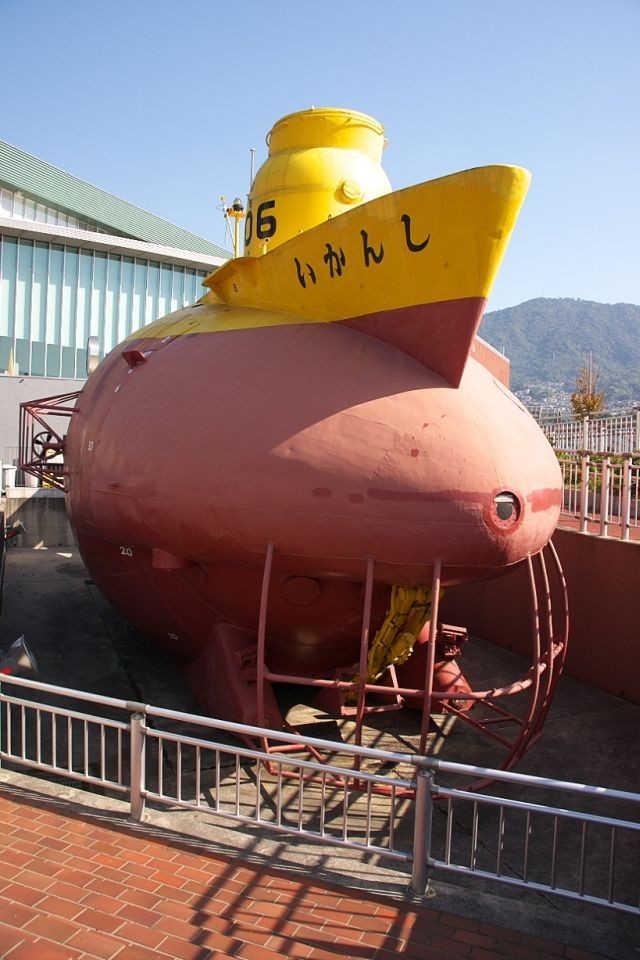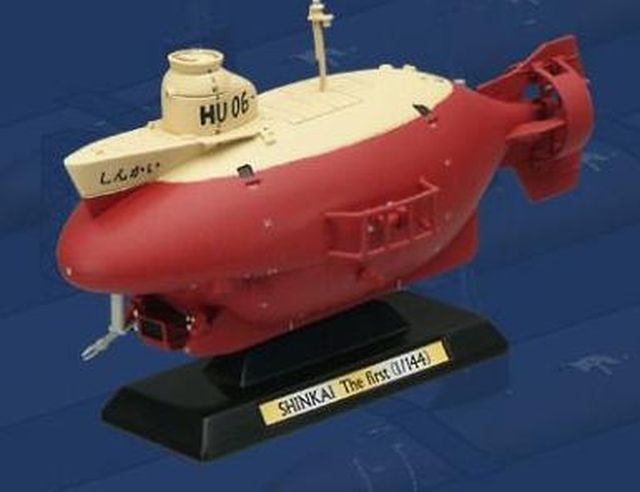 1968 – Shinkai HU06 Submersible
---
See other early Underwater Robots here.
---