1830c – Walking by Steam – Robert Seymour (British)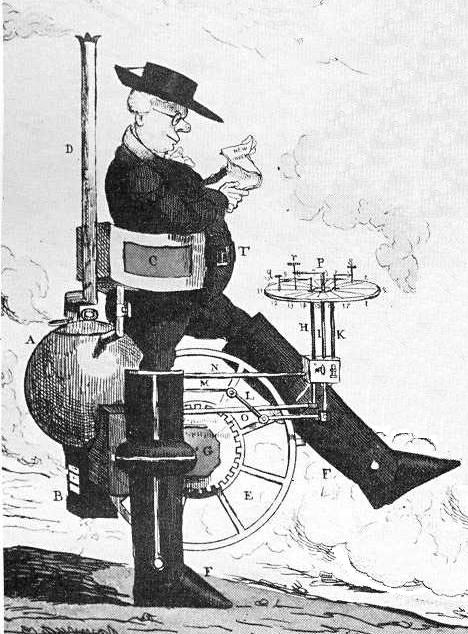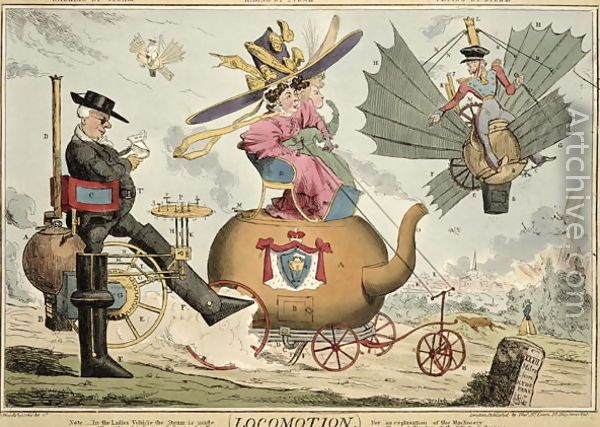 The world's first concept for a powered exoskeleton ? We often forget that even the now bygone era of Steam power and locomotion was new and in its infancy, satirists looked at a future whereby the most absurd objects could be powered and animated.

Locomotion – Walking by Steam, Riding by Steam, Flying by Steam, by Robert Seymour published by Thomas McLean, London .

"Locomotion", a late 1820's or 1830c satire on the coming of the Age of Steam; the inventions to be expected in the wake of the newfangled steam railroad are, from left to right: a steam walker ("Walking by Steam"), a steam carriage ("Riding by Steam"), and a steam ornithopter ("Flying by Steam")

There's a second companion plate "A few small inconveniences — There's nothing perfect" that shows the newfangled steam inventions breaking down and blowing up.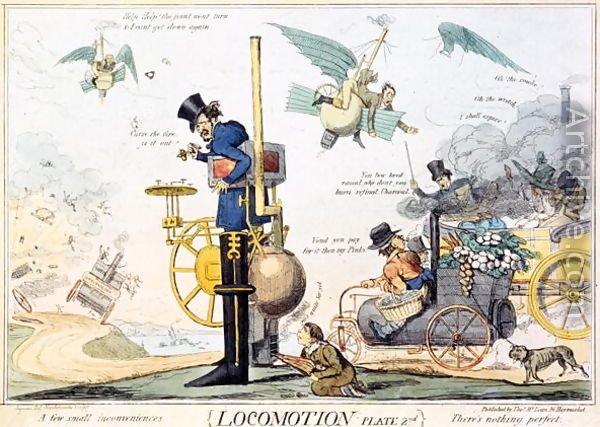 'Locomotion', London, c1820. In the centre a man wearing steam driven boots has ground to a halt, as the fire has gone out, below a servant attempts to start a blaze with a pair of belows. People in other forms of transport are also experiencing difficulties.

Notes: 1. For an explanation of the Machinery see the next Number of the Edinburg Review" [RH-2010 – Not yet located].
2. Etched signature below image, "Shortshanks del. s.p." pseudonym for Robert Seymour and was a play on Cruikshank who threatened to sue so Seymour stopped using it. The illustrations are sometimes incorrectly attributed to George Cruikshank, a contemporary of Robert Seymour who used the same publisher, Thomas McLean.
3. Possibly an inspiration for Nick Park's "Wallace & Gromit's : The Wrong Trousers."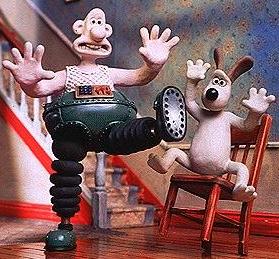 Tags: 1830, British, Exoskeleton, George Cruikshank, Locomotion, Robert Seymour, Shortshanks, Steam Punk, Steam-powered, Steampunk, Walking by Steam