More Meccano Walking Machines & Robots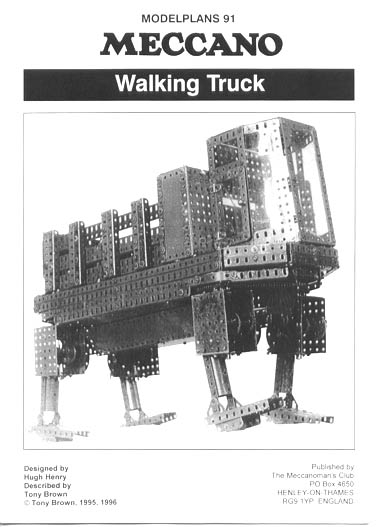 Meccano model of GE's Walking Truck designed by Hugh Henry.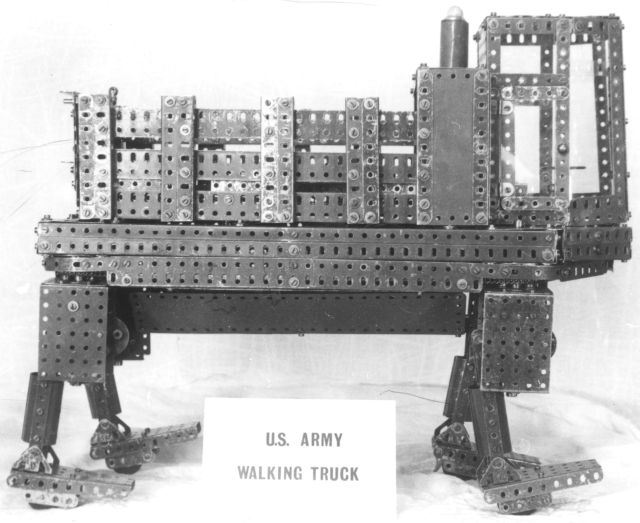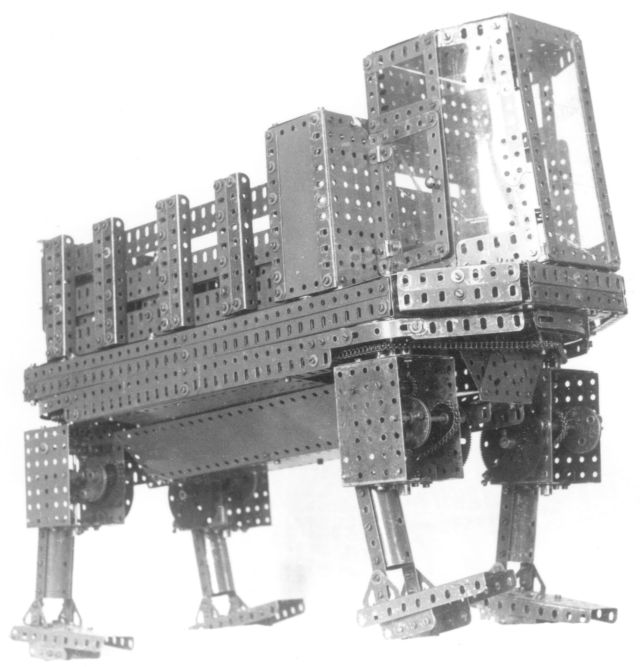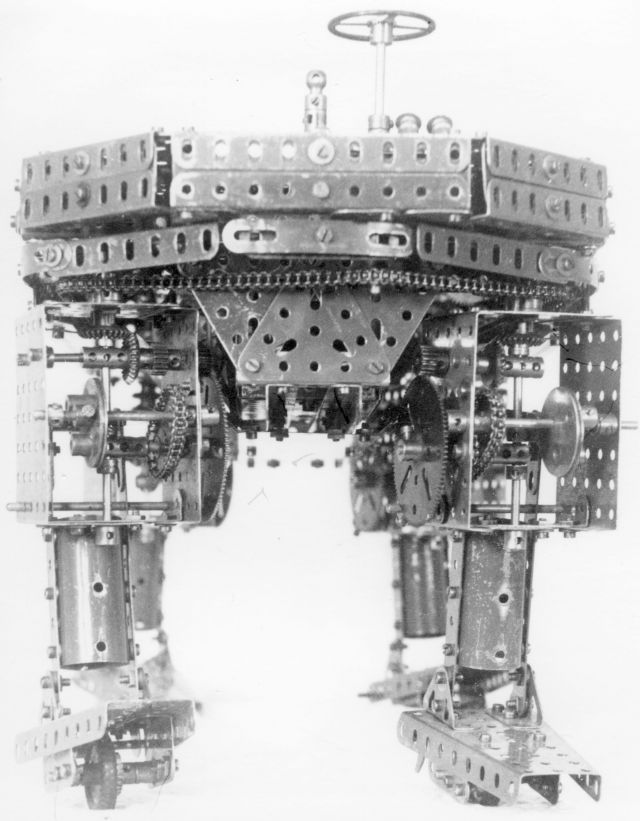 All legs are completely rotatable in the same direction.
For a complete set of images see the NZ Meccano web site here. Thanks Antonio Gual for encouraging Tony Brown (the author of the Modelplan) who found some pictures of Hugh Henry's original.
(Has anyone built this model? I wouldn't mind getting some more pics and possible Youtube clip of this.)
---
Walking Steam Boat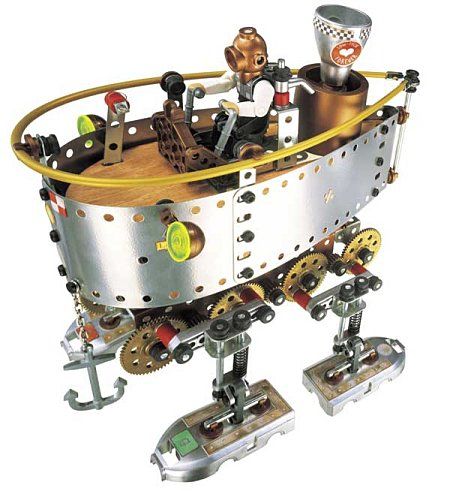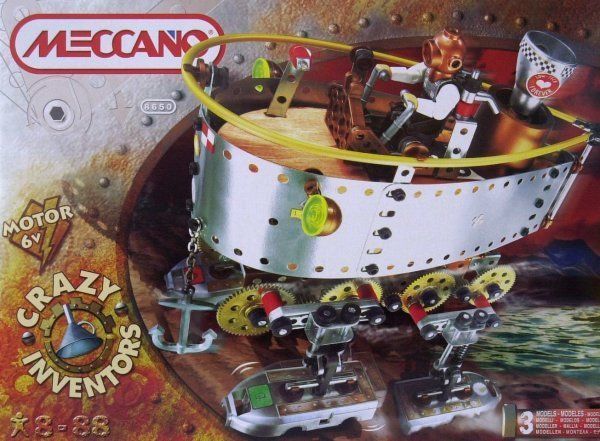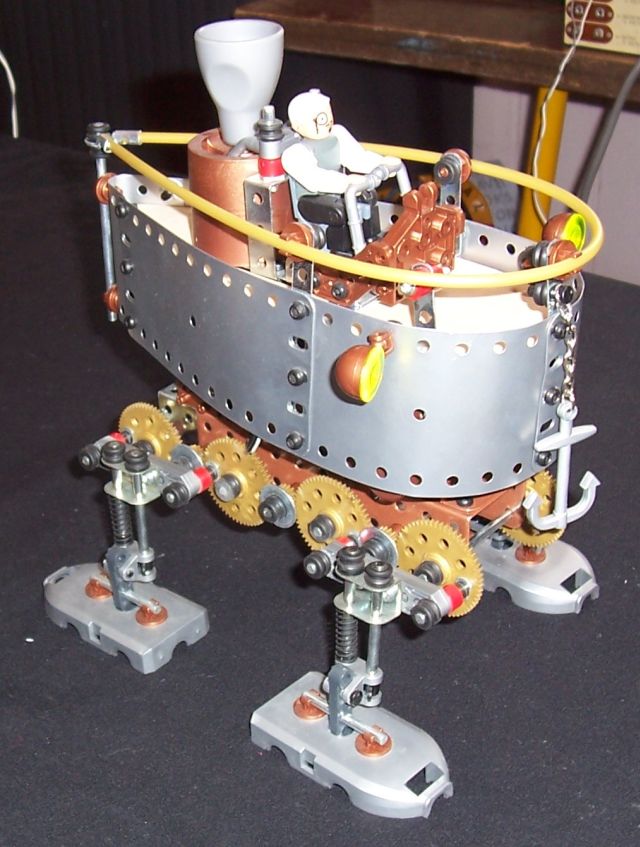 Above model by Anthony Burkitt.
The Meccano Steam Boat Construction Set is part of popular the Crazy Inventors series of 5 multi model motorised sets.
You can build 3 different unique models with the 363 wood, metal and plastic parts in the Steam Boat Crazy Inventors Erector Set. Included in the set are a legs with suspensions, an anchor with chain, gears, tools and a character. A 6V motor (requires 4 AA batteries -included) allows the vehicle to really walk.
---
Other Meccano models:
Konkoly Walking Camel by Gary Higgins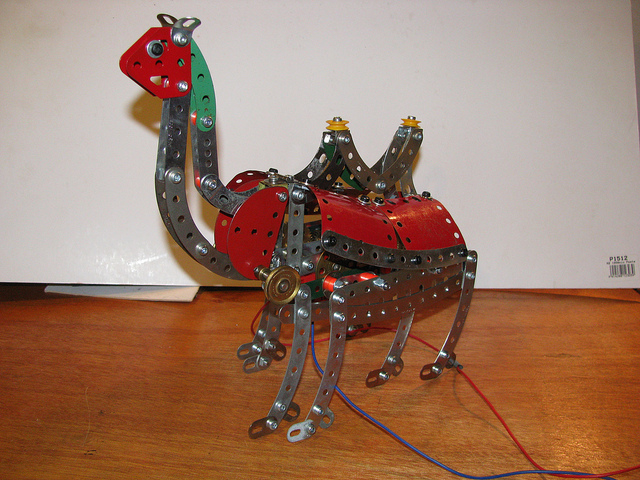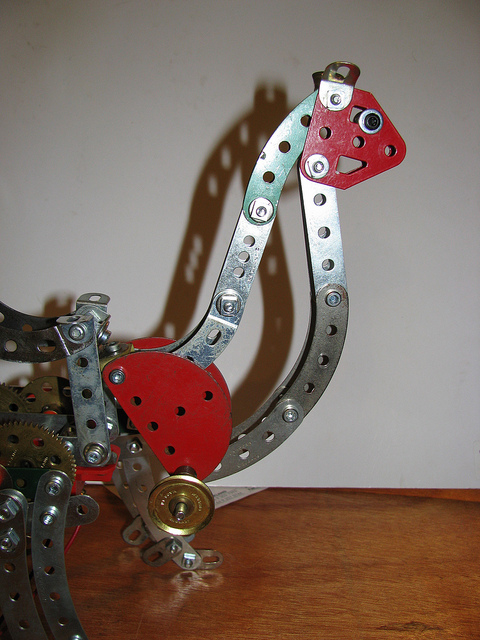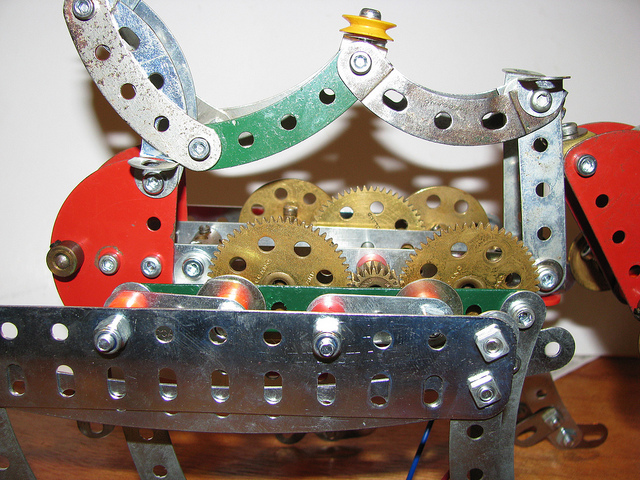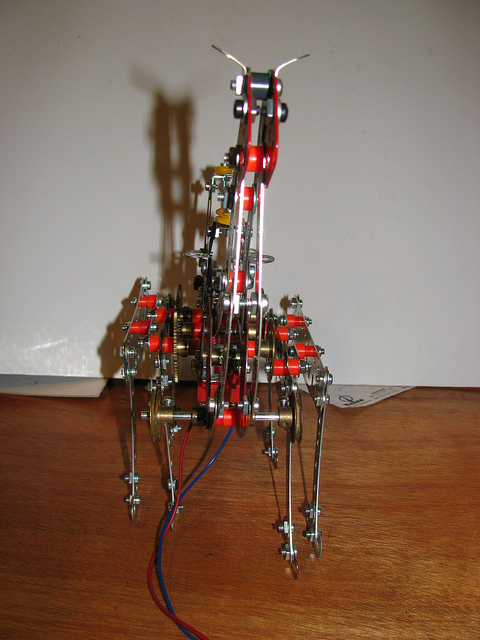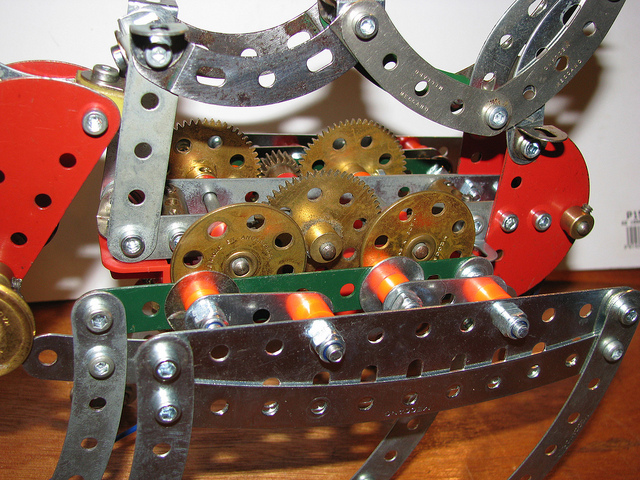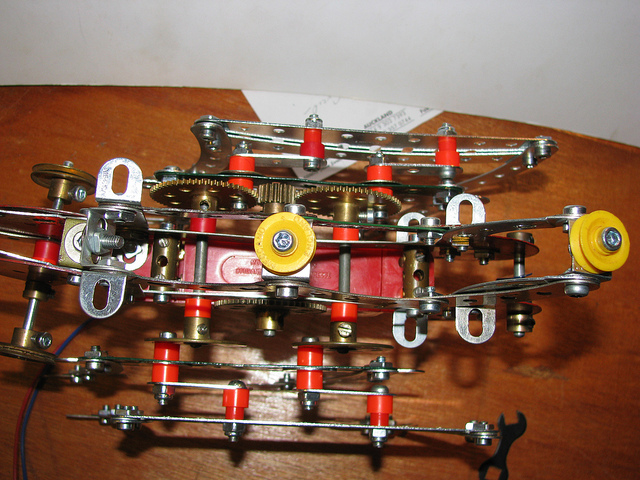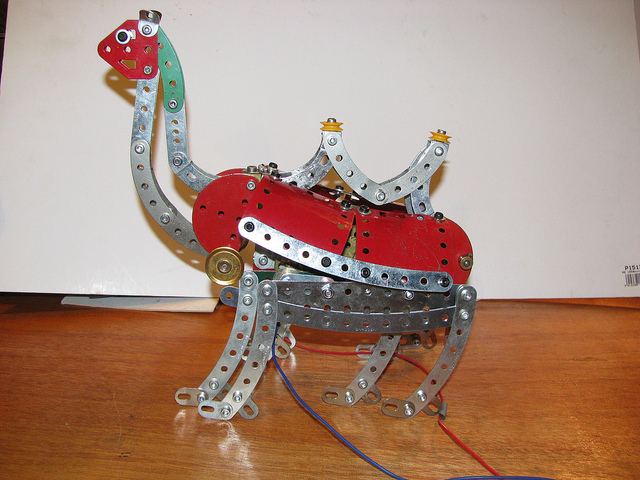 See a selection of Konkoly walking models here. Thanks Antonio Gual for the link.
---
Mechanical Elephant model 1954.
---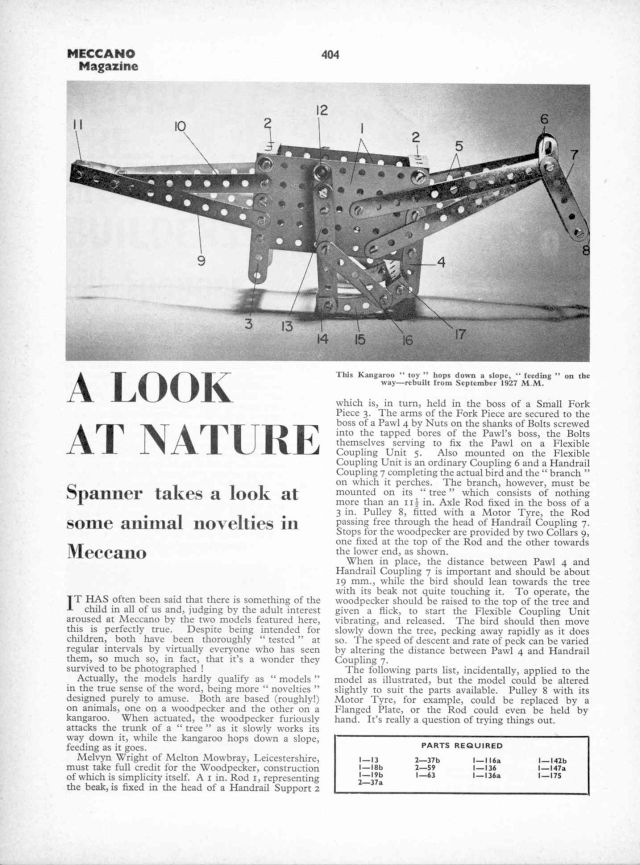 Mechanical Kangaroo – Gravity walker. 1969.
---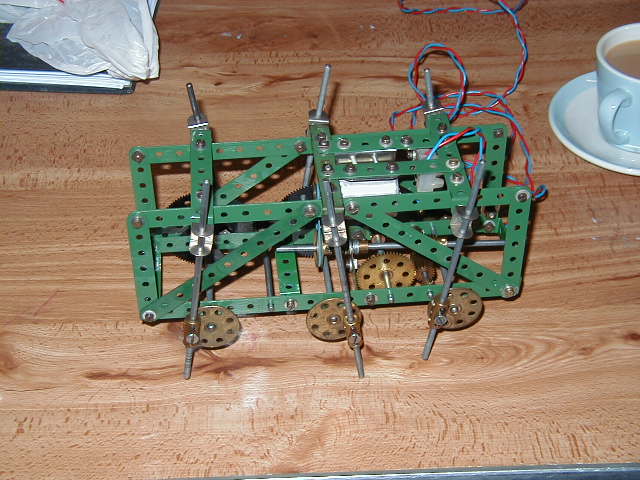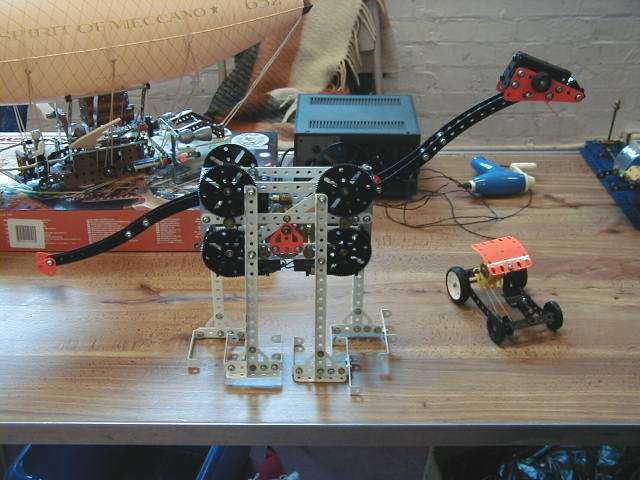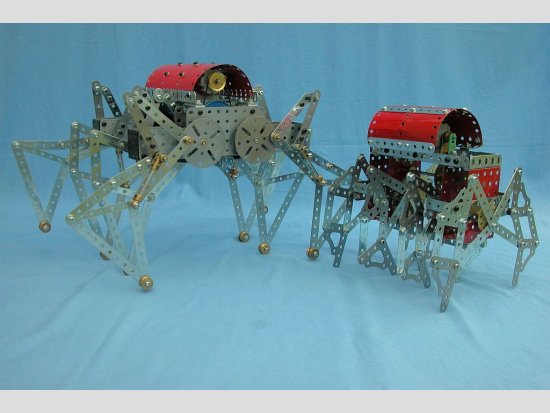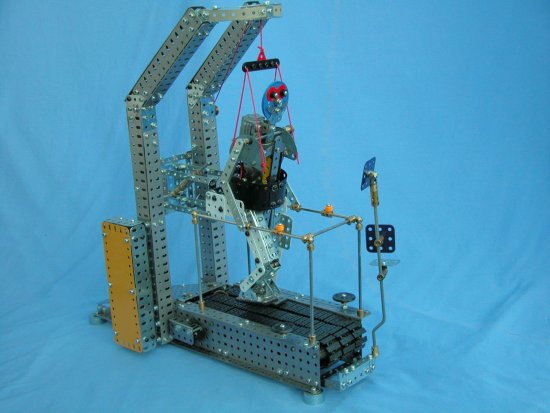 Man learning to walk on a treadmill.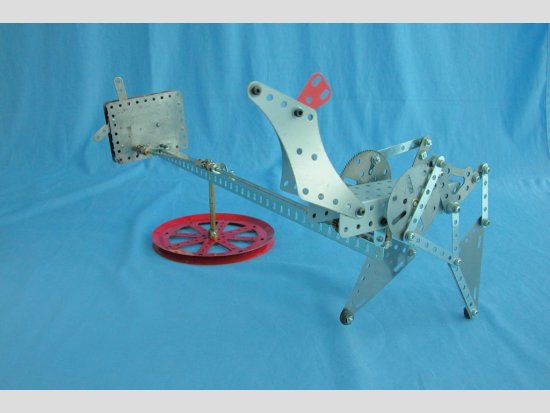 ---
Tags: British, Meccano, Meccano Models, Meccano Robot, robot models, Walking machine