19xx – Unknown Robot – Jiro Aizawa (Japanese)
I don't know what this robot does.
There's a large slot in the front and speakers – maybe it is a record player?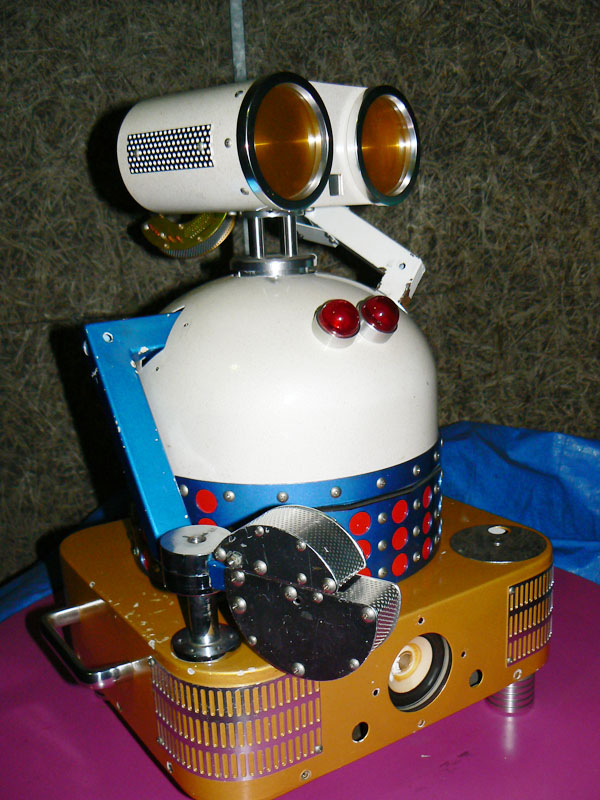 ---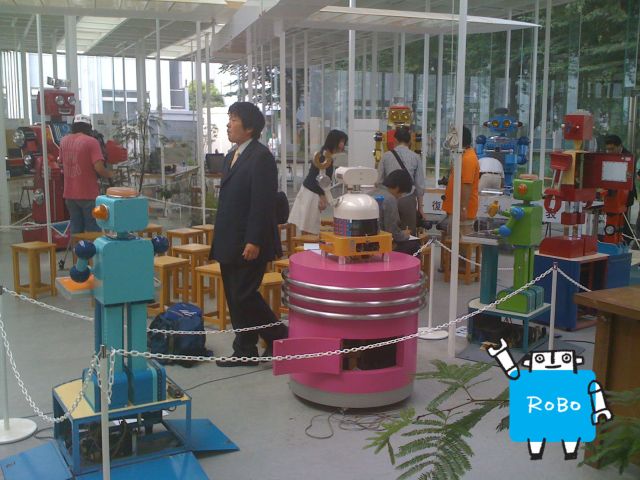 Robot after restoration at the Kanagawa Institute of Technology in Japan in 2008. Image by "Robot".
---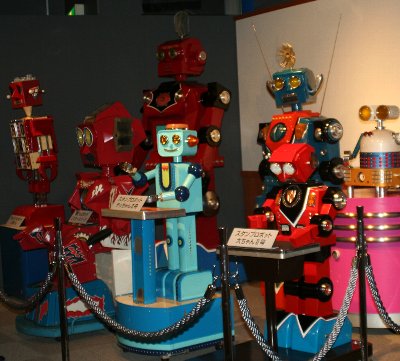 The Robot with his brothers in the Nagoya Robot Museum.
The Robot Museum closed 31 September, 2007.
---
See the full Jiro Aizawa story here
.
---
Tags: Humanoid, Japanese, Jiro Aizawa, Robot, Zirou Aizawa