1970 – Mr. Kuro the Robot – Jiro Aizawa (Japanese)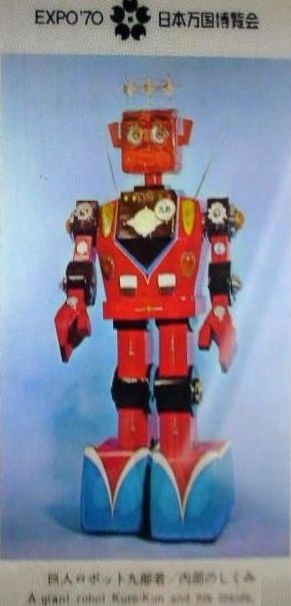 An Expo'70 [Osaka, Japan) postcard showing Kuro-Kun.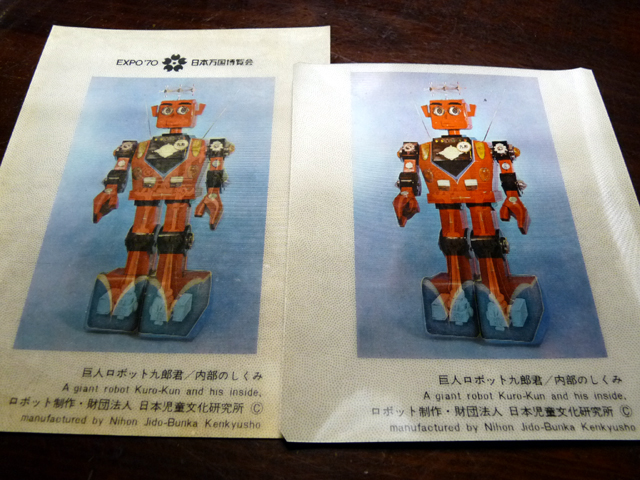 Two post-cards (one cut down) showing Kuro-Kun (Mr. Kuro). The image is covered in a thin prismatic film so that when tilted, the robots internals can be seen.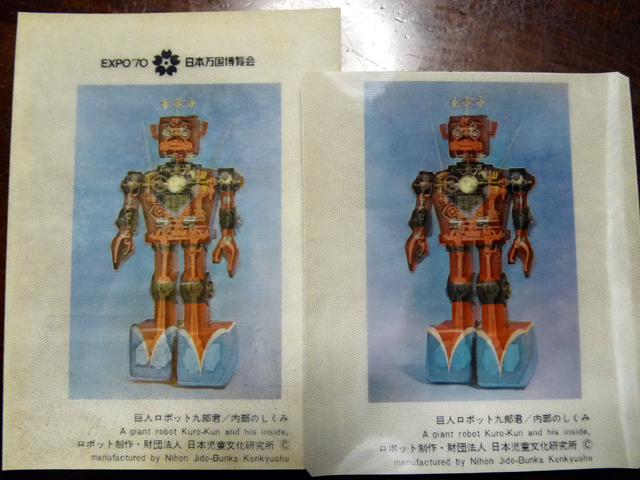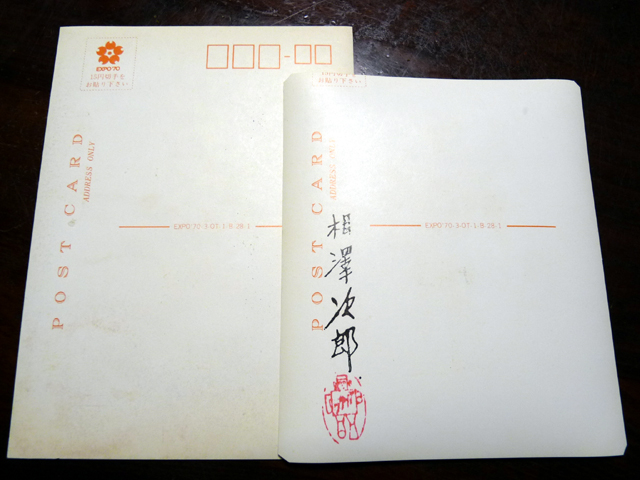 The images below show a very similar robot. Most likely the same robot, but the chest pattern and hands were possibly updated for Expo'70.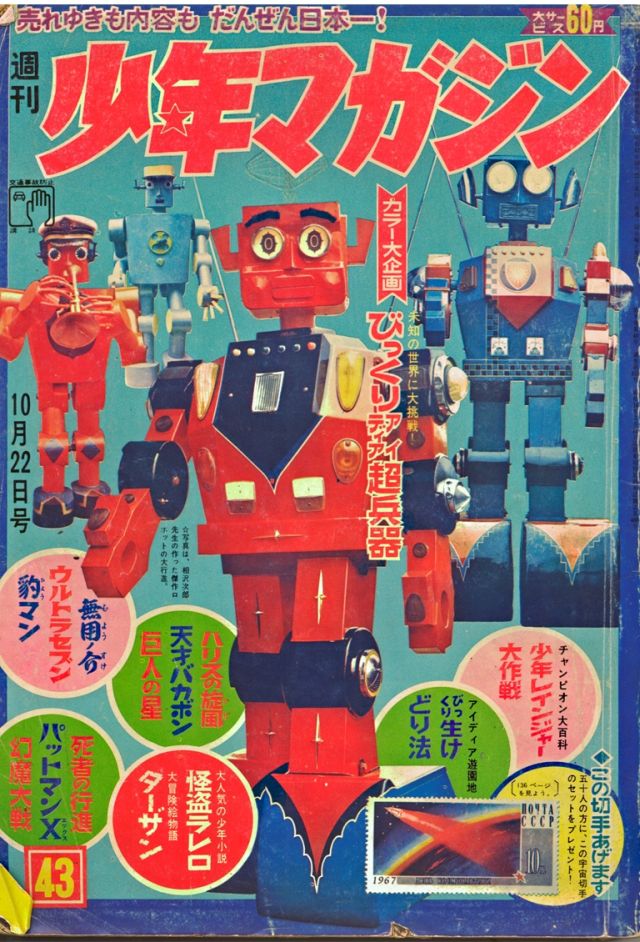 Magazine cover c1967. Different areal, eyes, and chest pattern.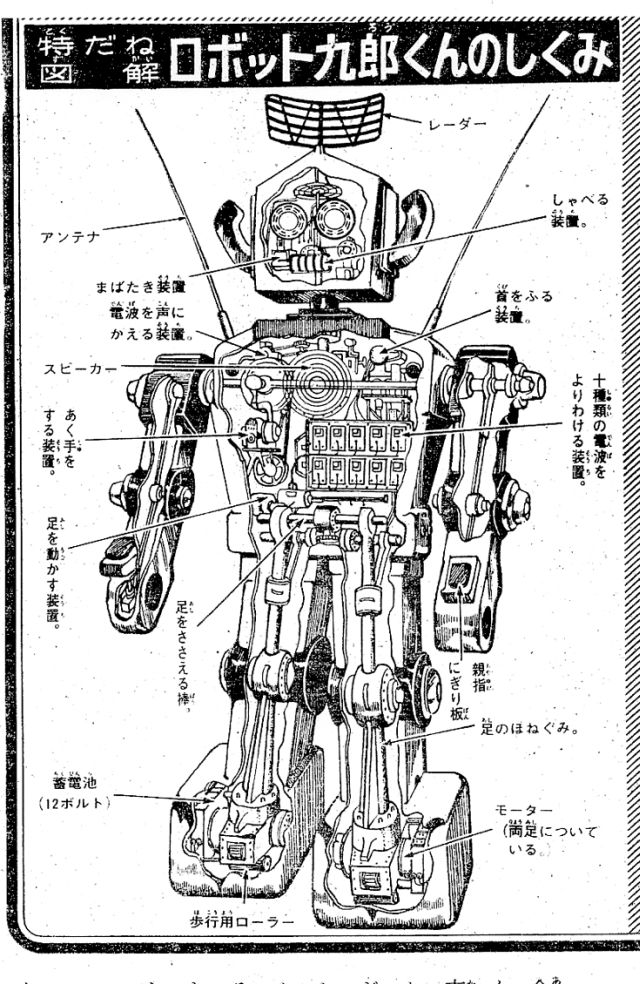 Image from inside of the magazine.
---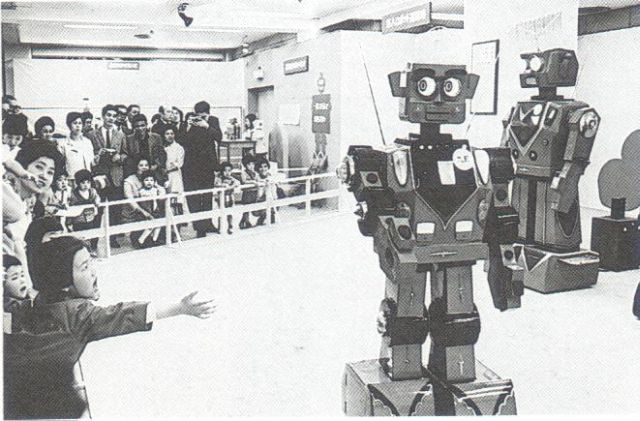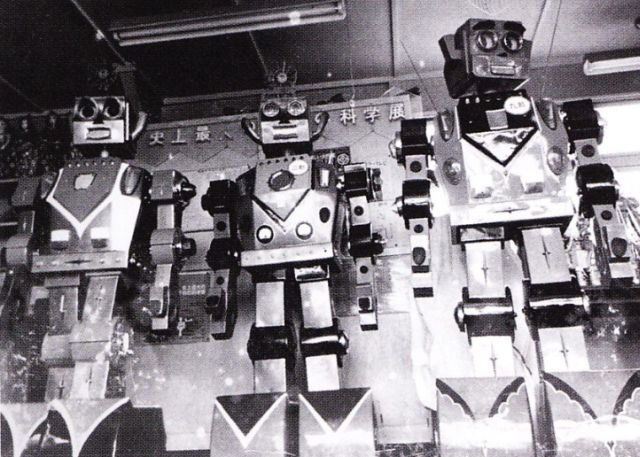 The caption from a 2010 Japanese catalogue reads (after translation): Three mid-size robot brothers Fujio [富士夫], Saburo [三郎], Kuro [九郎]. These robots look very similar. Hopefully some further evidence will show up soon to prove who they all are one way or another.
---
The next few images also have minor differences. Are they a modification of the same robot, or a different robot?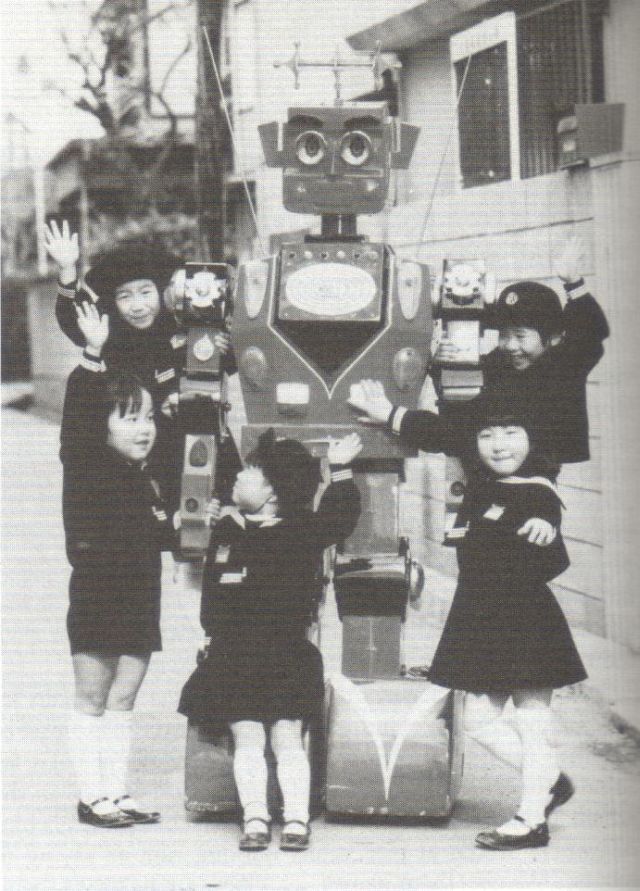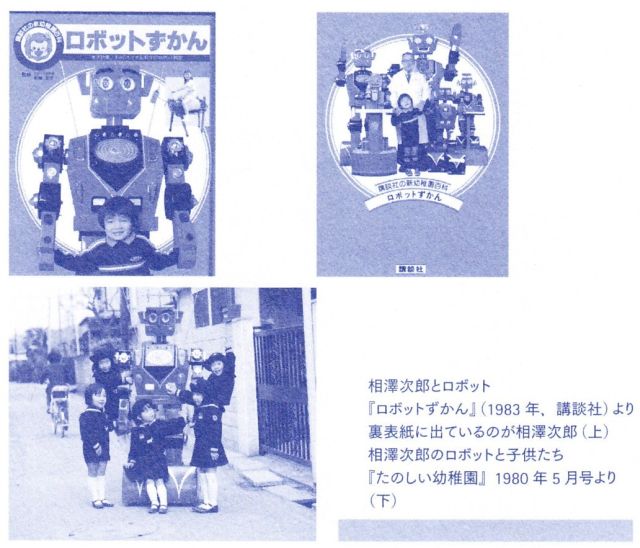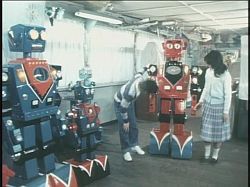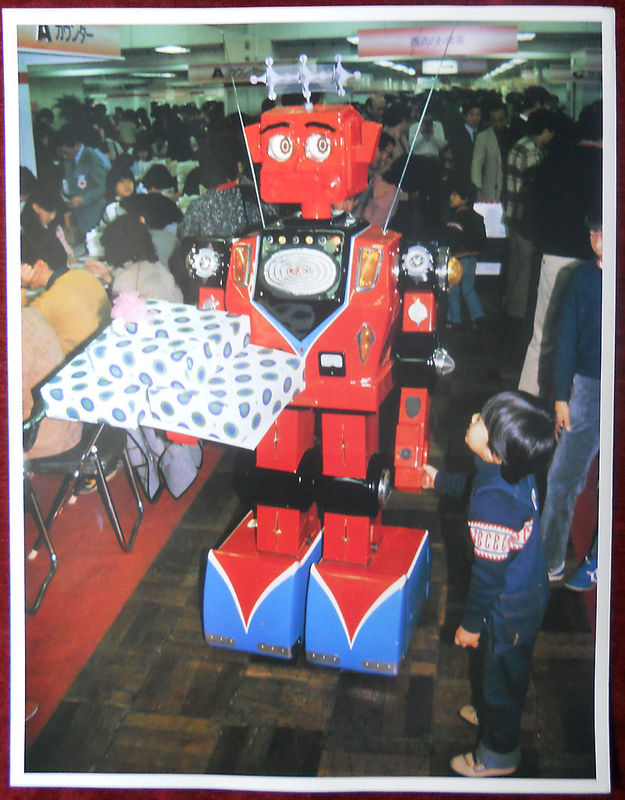 Robot at Japanese Embassy opening in Belgrade 1997c.
---
See the full Jiro Aizawa story here
.
---
Tags: 1970, Expo'70, Humanoid, Japanese, Jiro Aizawa, Kuro-Kun, Mr. Kuro the Robot, Robot, Zirou Aizawa