1970 – Expo'70 Osaka Demonstration Robot – Arata Isozaki (Japanese)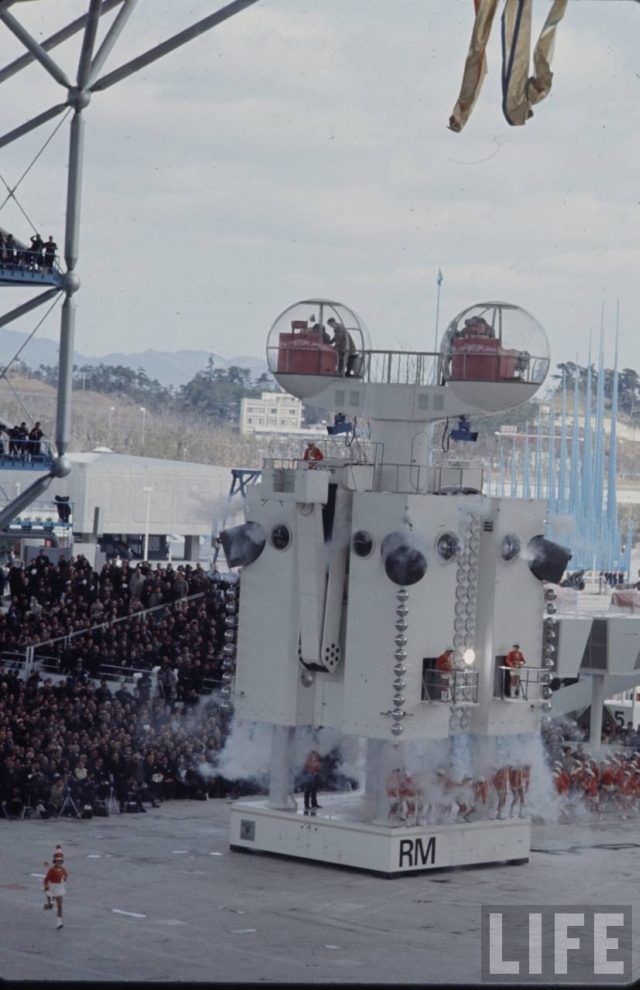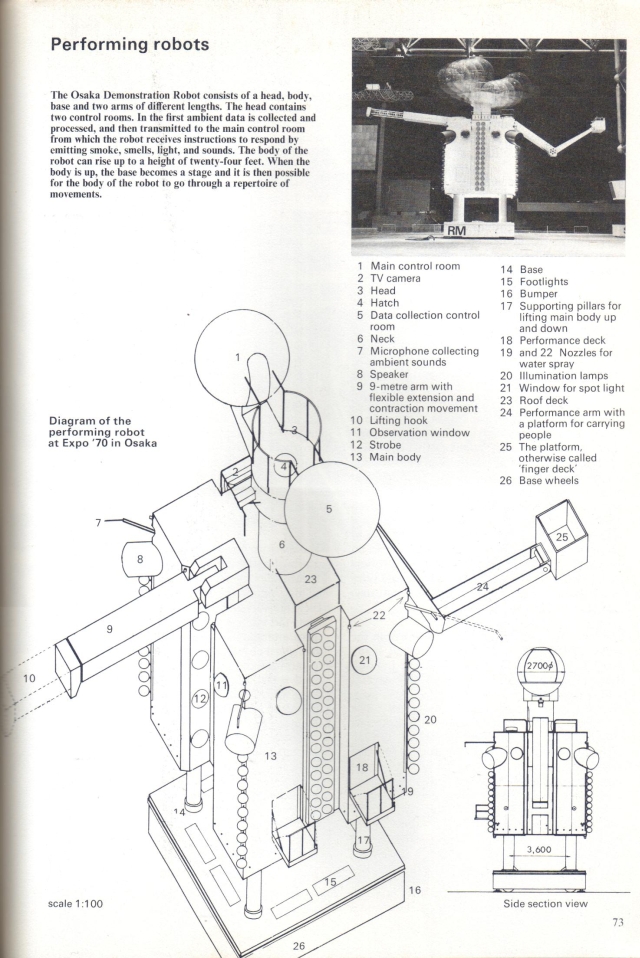 The Osaka Demonstration Robot by Arata Isozaki consists of a head, body, base and two arms of different lengths. The head contains two control rooms. In the first ambiant data is collected and processed, and then transmitted to the main control room from which the robot receives instructions to respond by emitting smoke, smell, light, and sounds. The body of the robot can rise up to a height of twenty-four feet. When the body is up, the base becomes a stage and it is then possible for the body of the robot to go through a repertoire of movements. [Reichardt: Robots: Fact, Fiction, Prediction]
The entertainment robot was housed under Kenzo Tange's Festival Plaza space frame.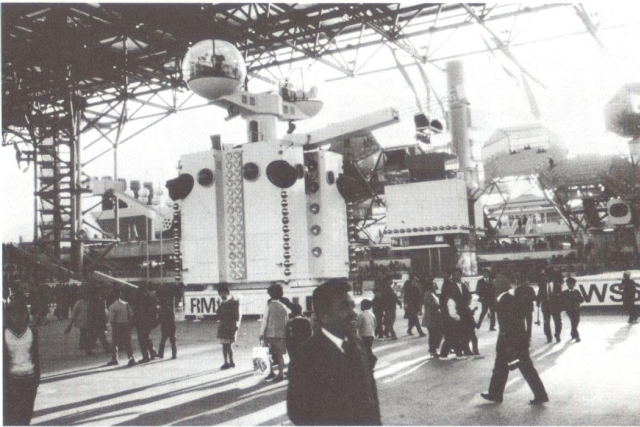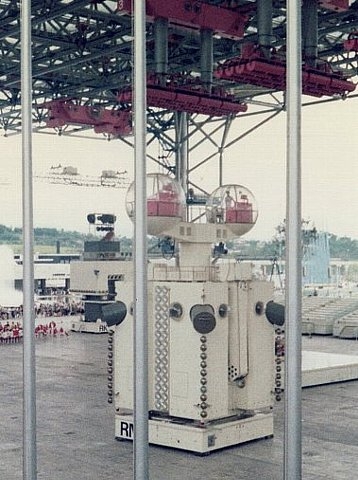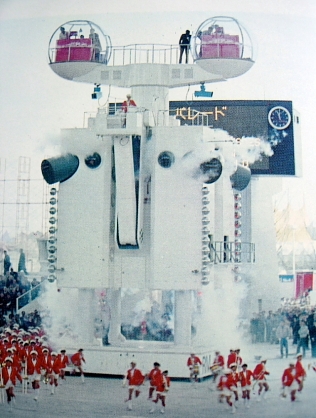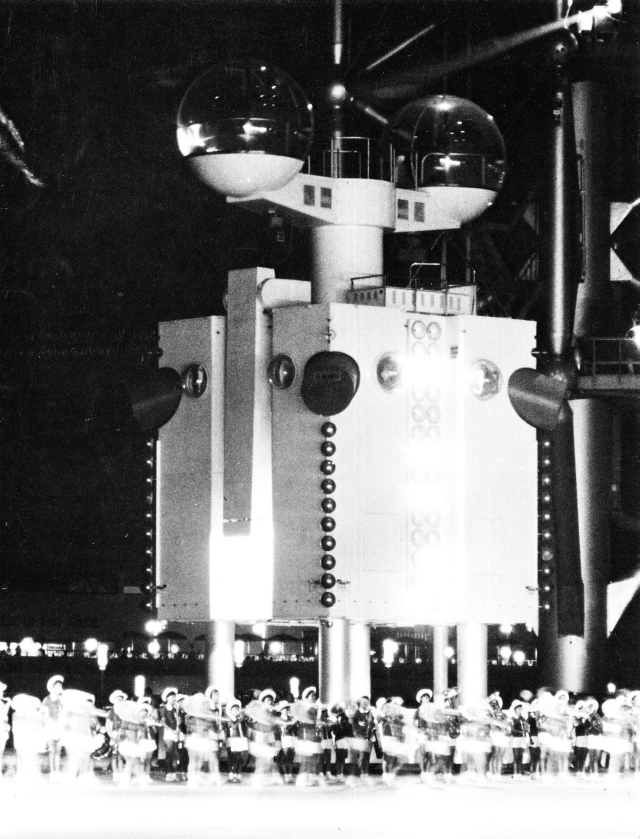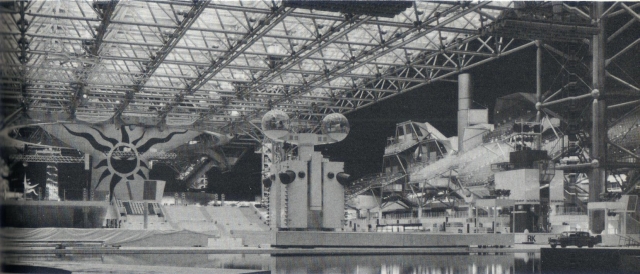 ---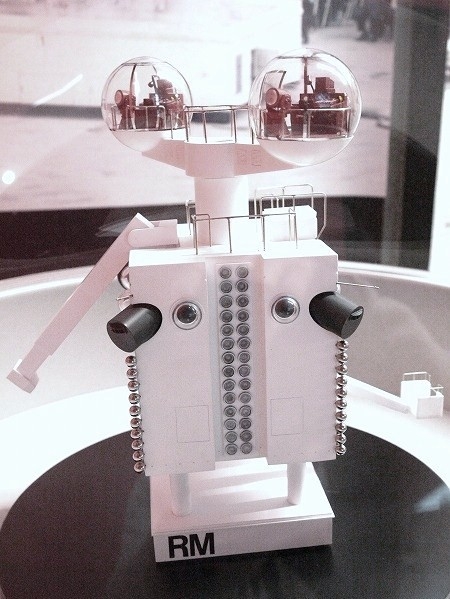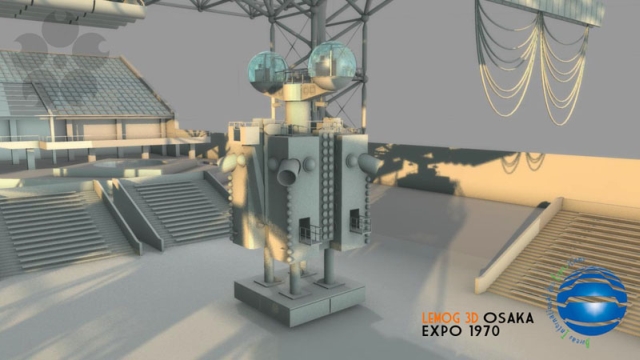 Above – Modern models and 3D drawings.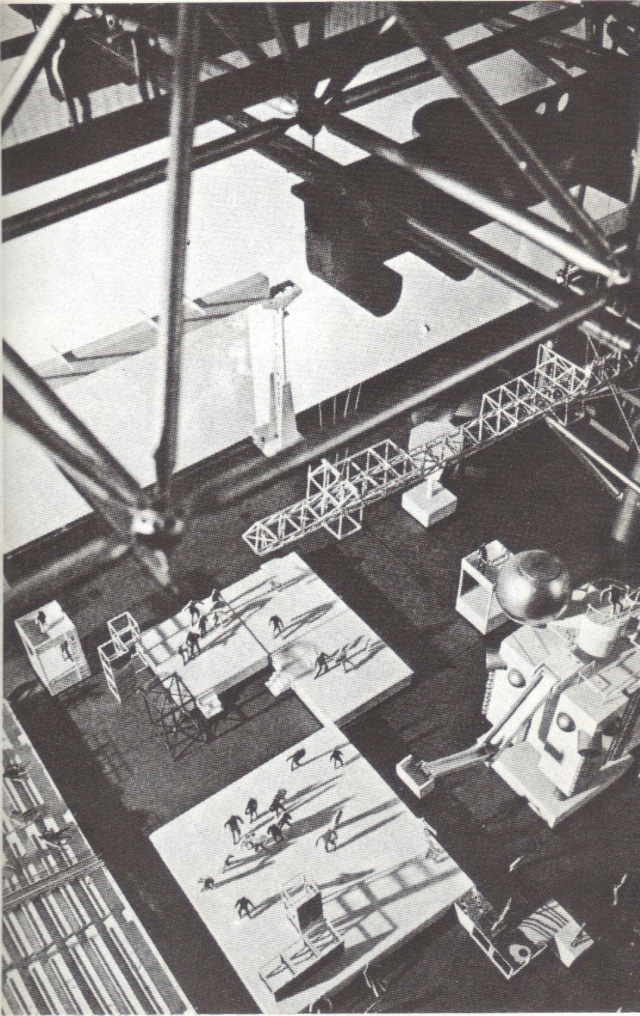 Aerial view of model for public entertainment area, Theme Pavillion, Expo 70, Osaka.
---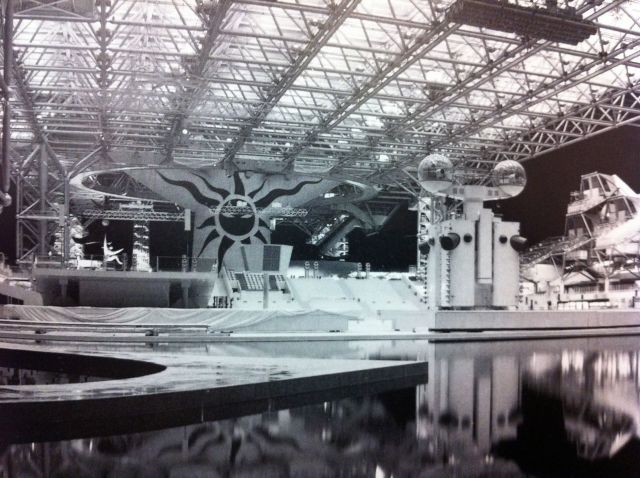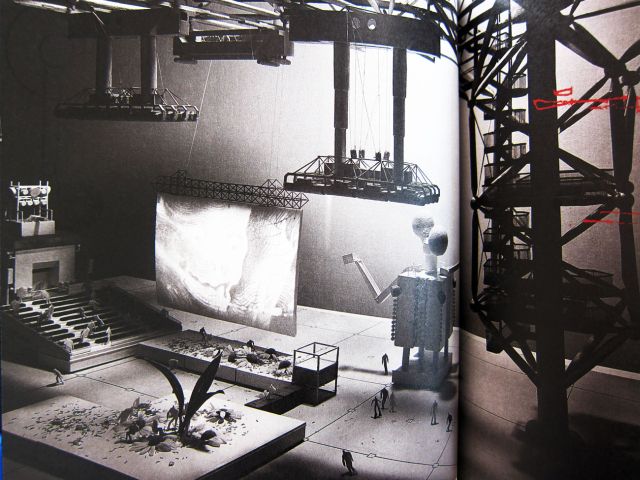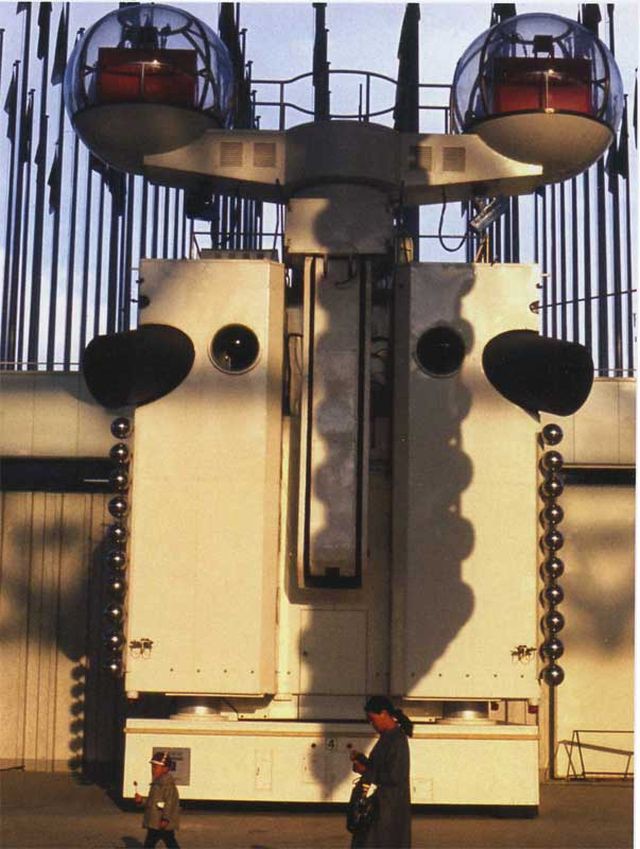 The festival plaza had the giant robots Deme and Deku, which appeared at the opening ceremony and during Expo events. The robots were installed at the festival plaza. The eyeball portion at the top of Deme served as a control compartment from which the director of the site performances issued instructions. The Deku robot received those instructions and presented sound and lighting effects at the site.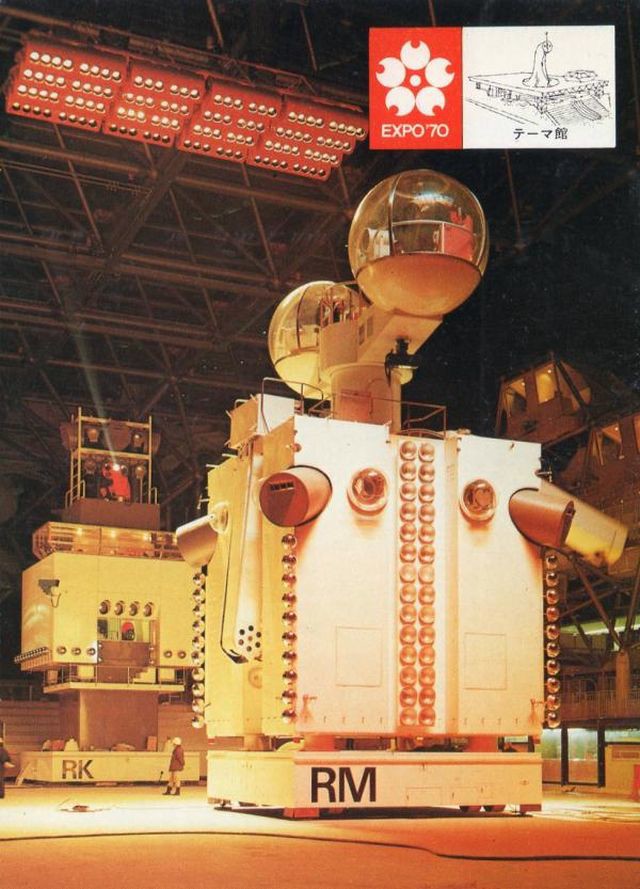 Since loading the above image, I didn't realize there was a second performance robot, the RK. Arata Isozaki's Deme (also known as RM) and Deku (also called RK). These cultural/ritual architecture machines were designed to act as hosts for, and constructers of Festival Plaza.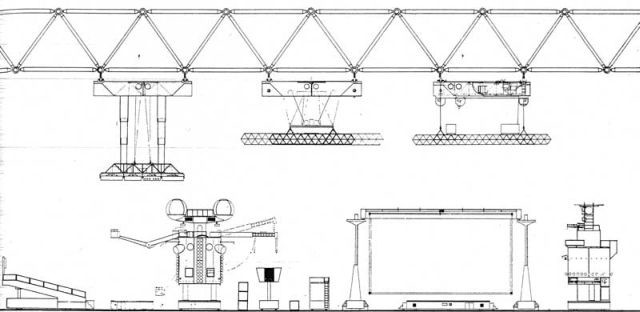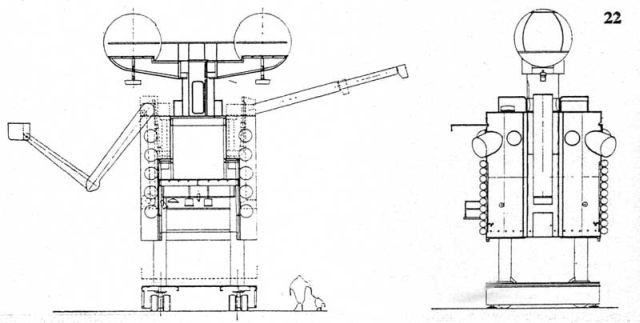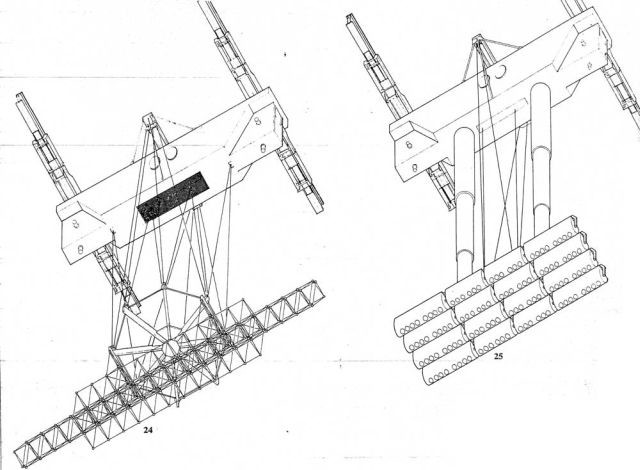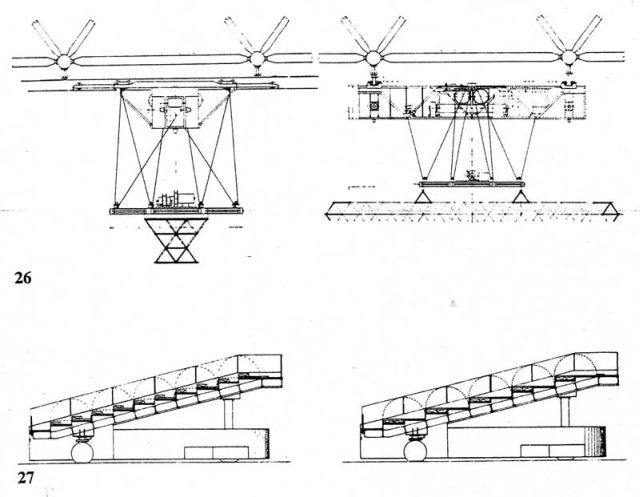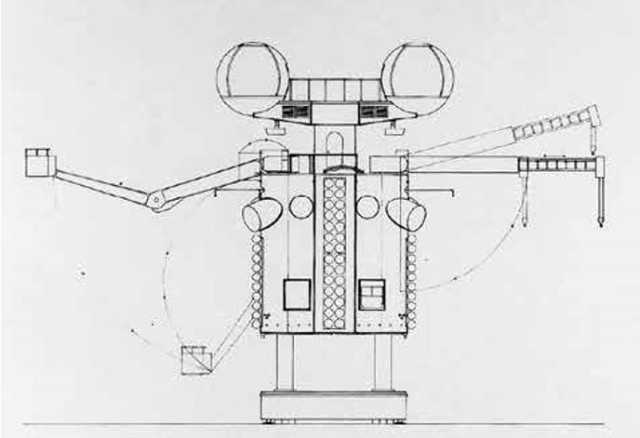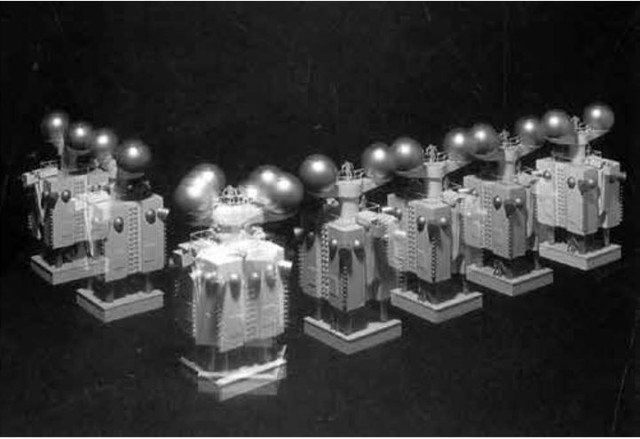 ---
Tags: 1970, Arata Isozaki, Architecture Machines, Expo 70, Expo'70, Japanese, Kenzo Tange, Osaka, Robot