1970 – Conductor Robot – (Russian)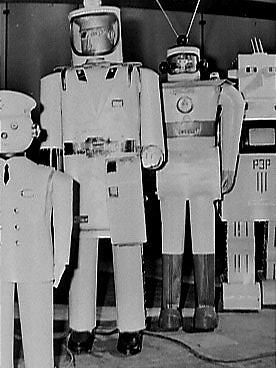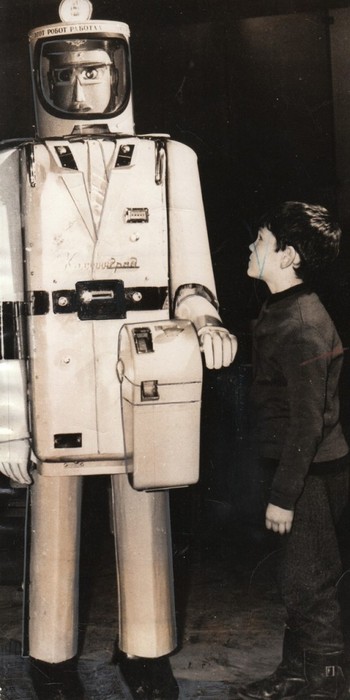 "Robot conductor was made by Russian children of the Oblast Station of Younf Technicians. According to the Soviets, robot has worked with Moscow's transportation system, greeting passenders and keeping accounts of tickets."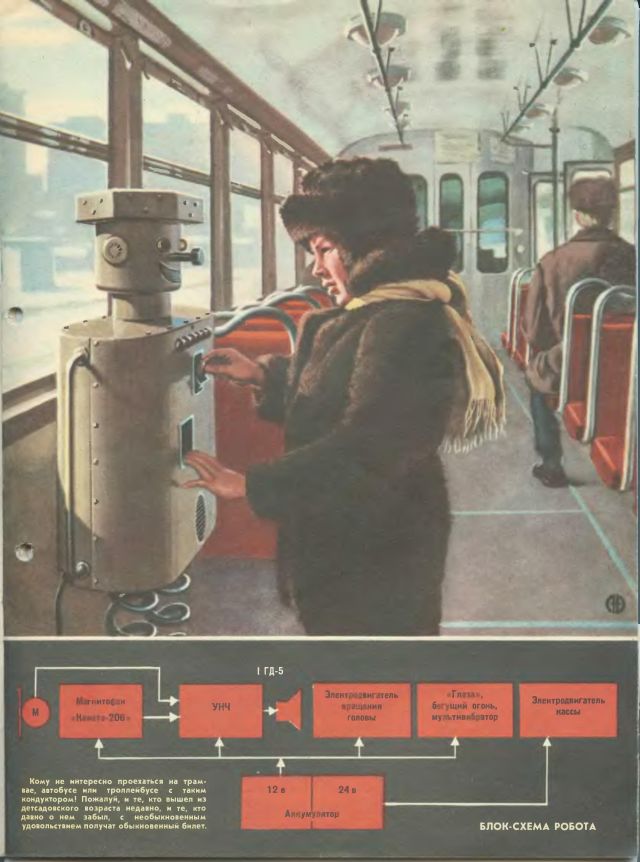 Construction plans for a similar Robot Conductor (1973). See pdf here.
---
VIDEO CLIP – see video clip here.
---
Tags: 1970, Conductor Robot, Humanoid, Robot, Russian, Ticket Robot