1969 – Commander Robot – David Coleman (American)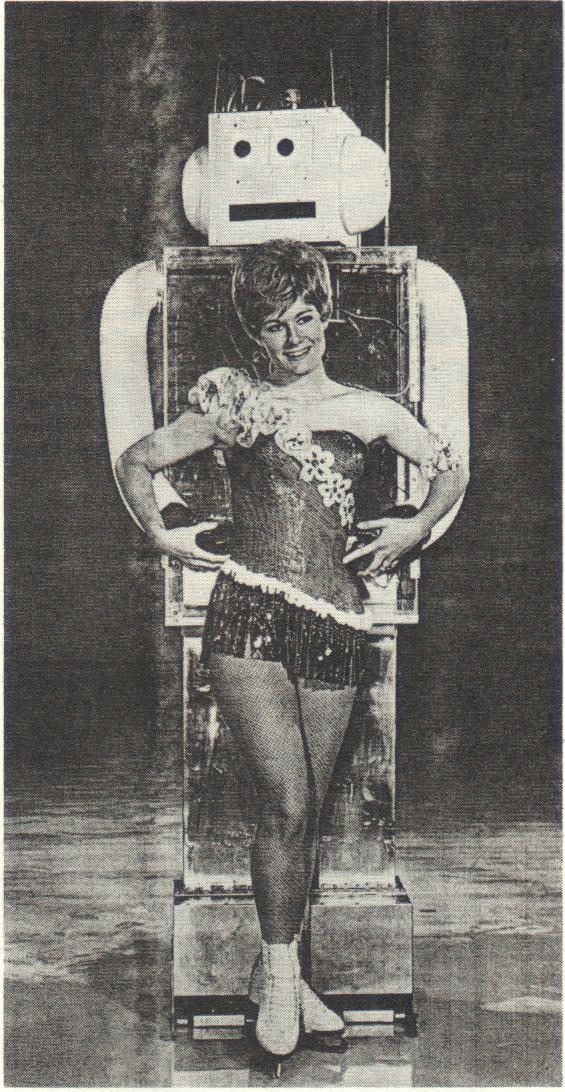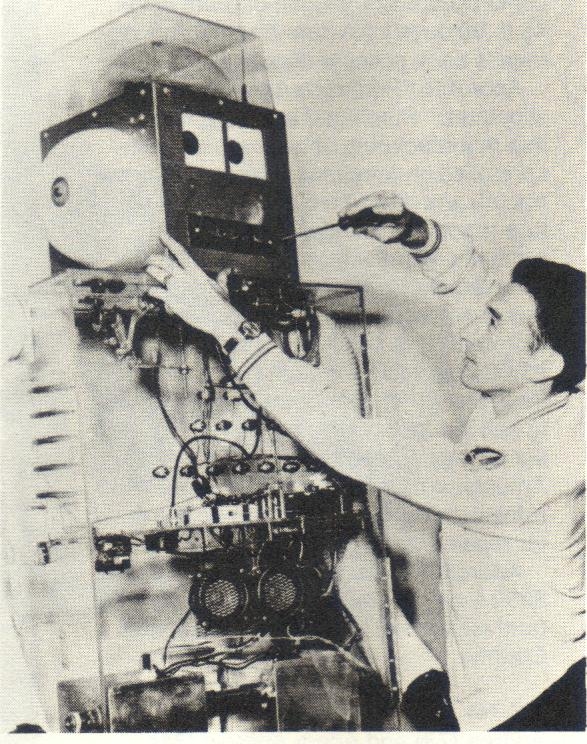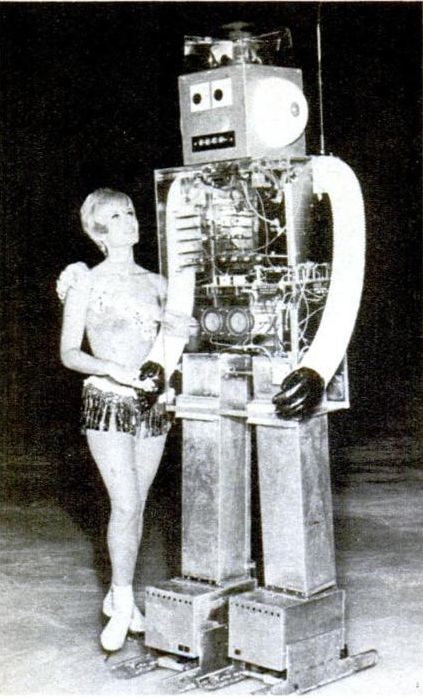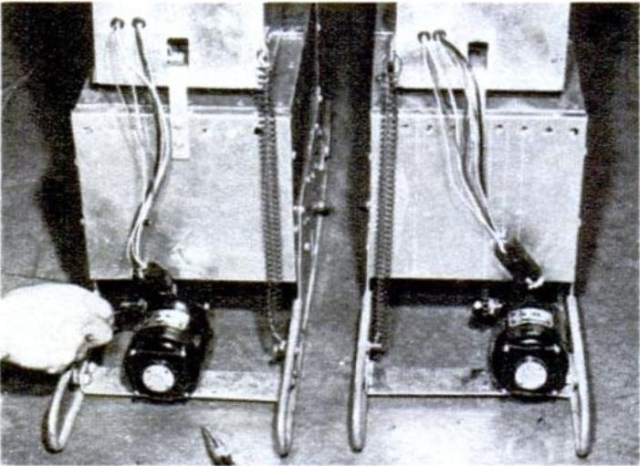 First year of skating and he's in the Follies!
Commander Robot is a 7-foot, 4-inch aluminum and plexiglass creation whose skating skill rates him a featured spot in Shipstads and Johnson Ice Follies of 1969—as well as an admiring glance from another skater who obviously is not a robot. The robot's creator, Dave Colman, demonstrates the radio gear that transmits to the robot's 14-channel receiver to activate seven motors and control movement. In the robot are 50 pounds of batteries, clusters of servo switches, tape recorder, assorted lights and two 1/50th hp motors that drive sprockets that bite into the ice to make him move.
---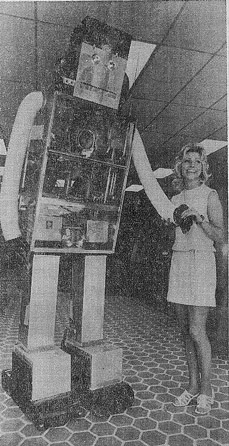 Greeting customers at a new American Savings office in 1973, was Ralph Roger Robot. He was a 7 1/2 foot tall talking robot that was originally built for the Ice Capades. In addition to talking, Ralph could walk and shake hands. On this day, he was escorted by Kay Witte.
Commander Robot evolved to Ralph Roger Robot.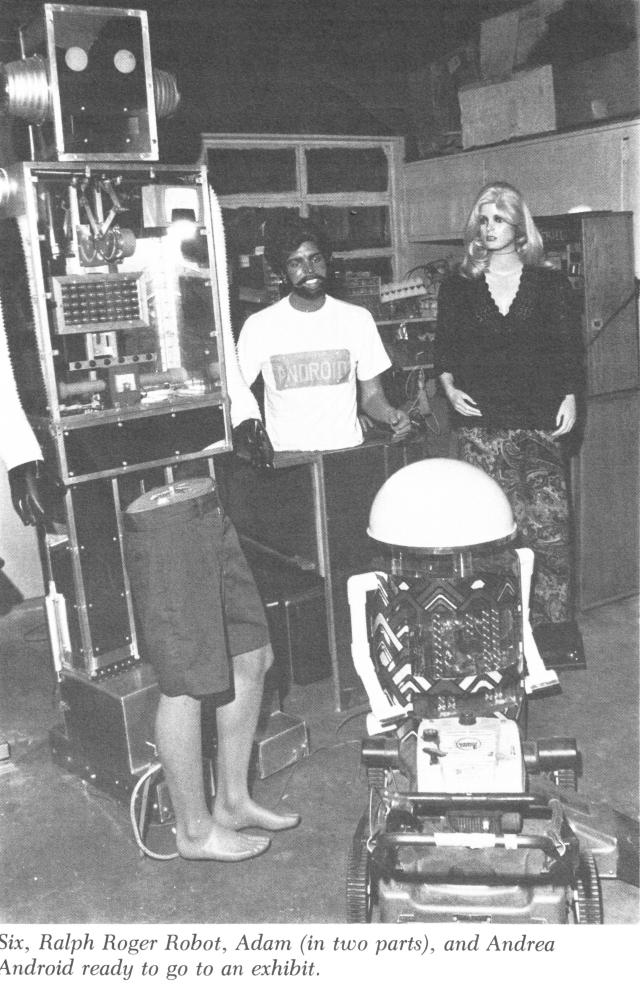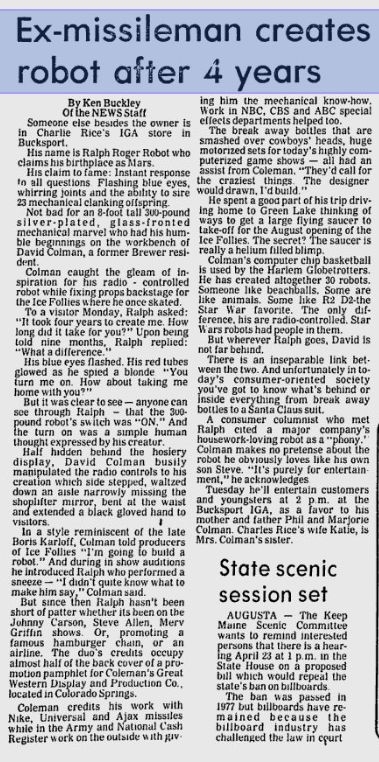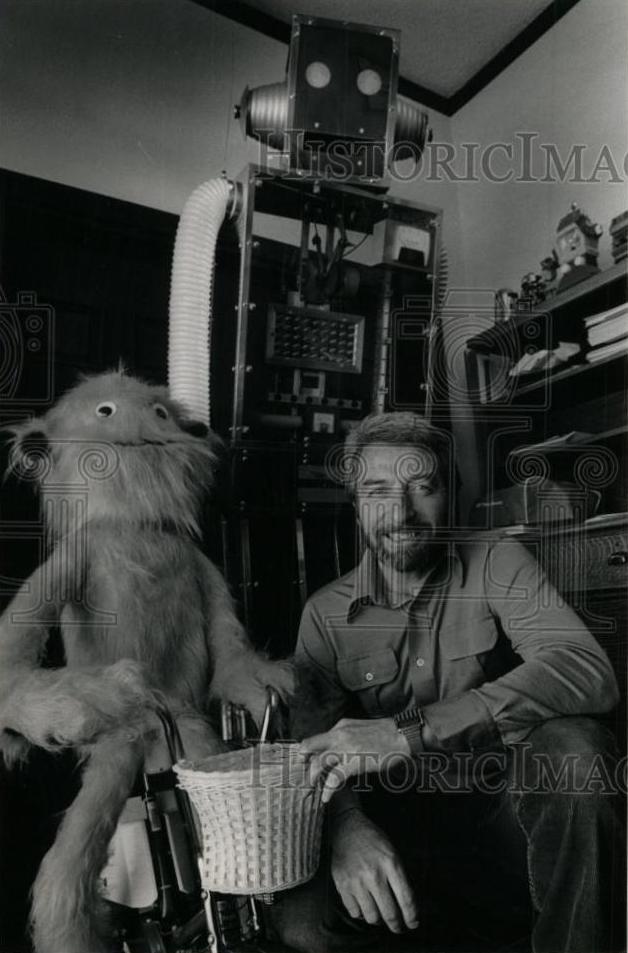 ---
Tags: 1969, Commander Robot, Dave Coleman, David Coleman, Humanoid, Ralph Roger Robot, Robot, The Robot Factory