1968c – Mr. Atomic the Robot – Jiro Aizawa (Japanese)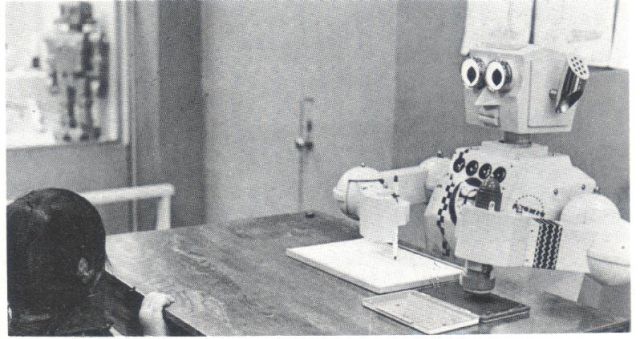 Mr. Atomic is an Aizawa robot that was in an exhibition in 1968. It draws (and/or writes) with its right hand/arm, and rubber stamps with the left. Mr. Atomic may not be it's real name, but is the name on its shoulder.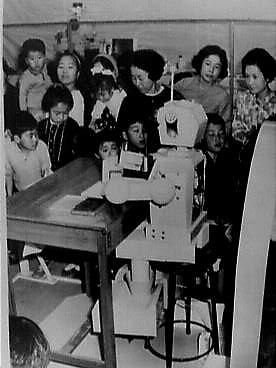 ---
See the full Jiro Aizawa story here
.
---
Tags: 1968, drawing automaton, Humanoid, Japanese, Jiro Aizawa, Mr. Atomic, Robot, Zirou Aizawa