1966 – Rodnee Robot – Chris Southall (British)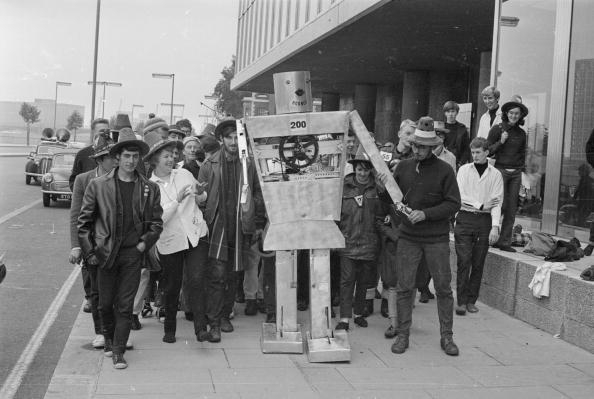 18th September 1966: Chris Southall and the students of Farnborough College take Robot Rodnee for a walk in London during Rag Week*. (Photo by William Lovelace/Express/Getty Images)
The robot was to walk 50 miles to London to raise money for charity.
*Rag Week – a week at British universities during which side-shows and processions of floats are organized to raise money for charities.
---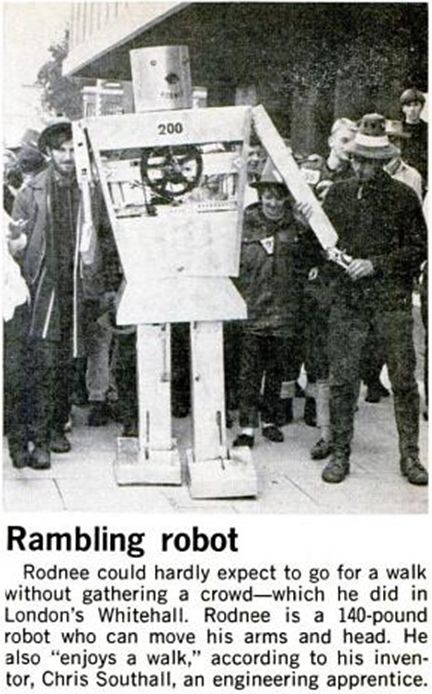 Rambling Robot – Popular Mechanics Feb 1967
Rodnee could hardly expect to go for a walk without gathering a crowd – which he did in London's Whitehall. Rodnee is a 140-pound robot who can move his arms and head. He also "enjoys a walk," according to his inventor, Chris Southall, an engineering apprentice.
---
VIDEO CLIP – Create a free account at British Movietone News Archives. Login and Search Story on "91580".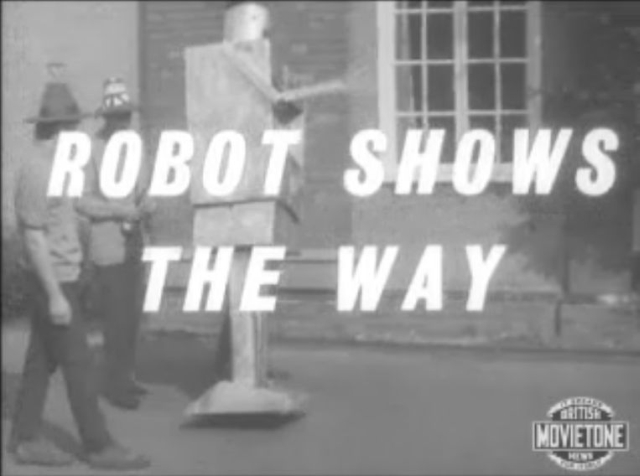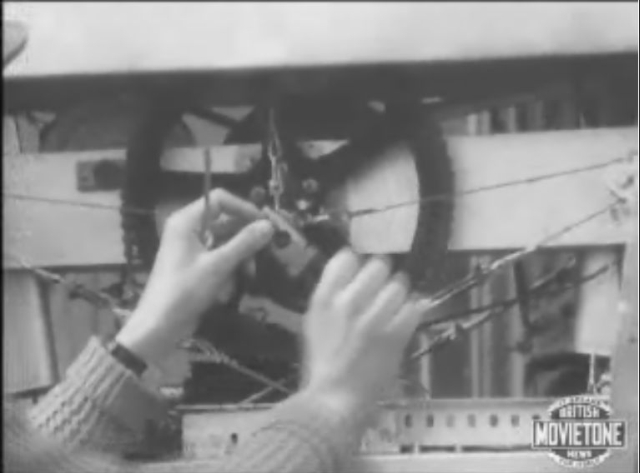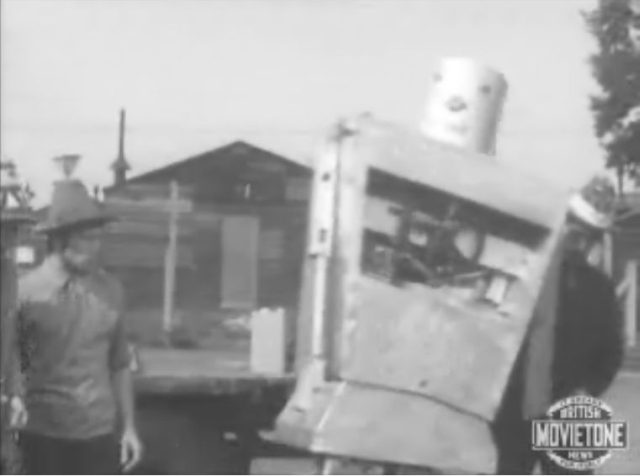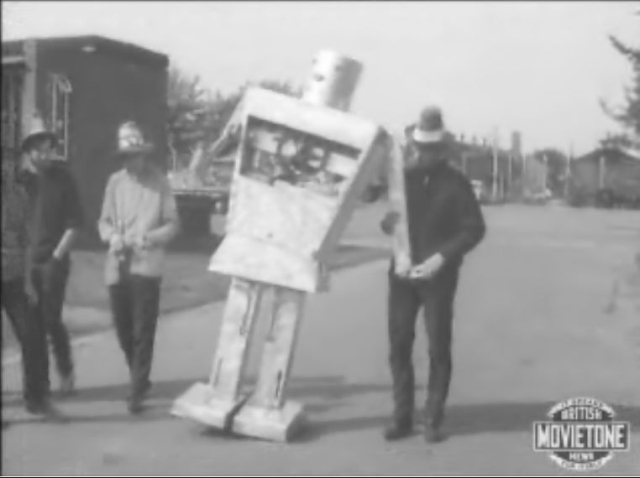 ---
Tags: 1966, British, Chris Southall, Humanoid, Robot, Rodnee Robot