1965c – Mr. Shinsuk the Robot – Jiro Aizawa (Japanese)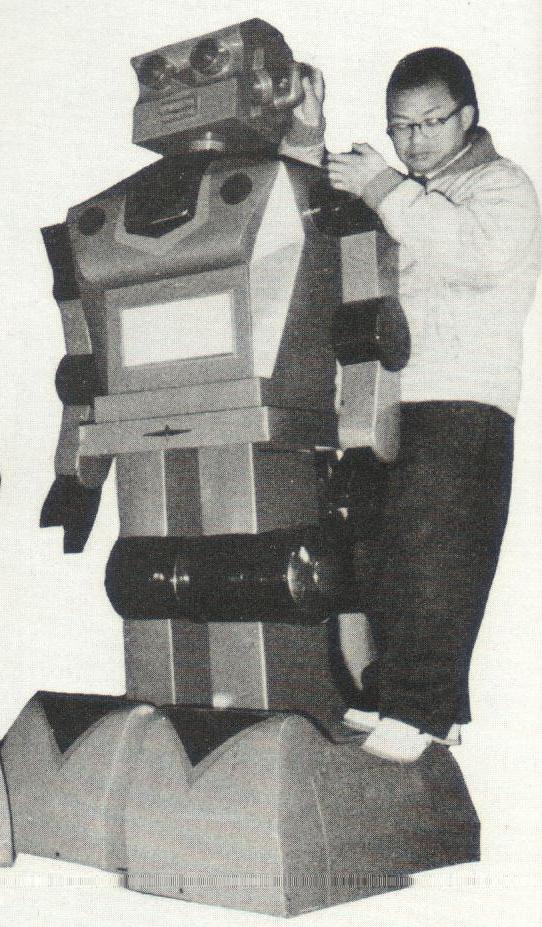 An early picture of Mr. Shinsuk [Shinsuk-Kun].
Note: I have not fully confirmed that this robot is called Mr. Shinsuk.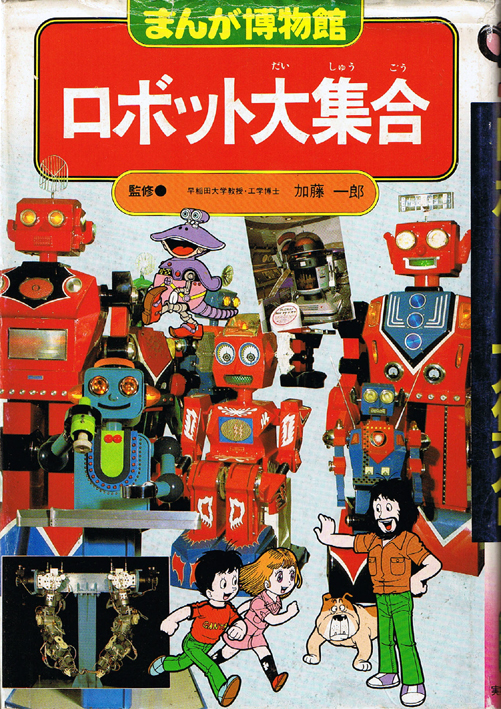 Aizawa did a makeover on many of his robots, making matching of them from old photographs difficult at times, to the point one believes they're looking at a different robot altogether. The images here show different chest arrangements, although the abdominal screen and unique ear shapes make him easier to identify.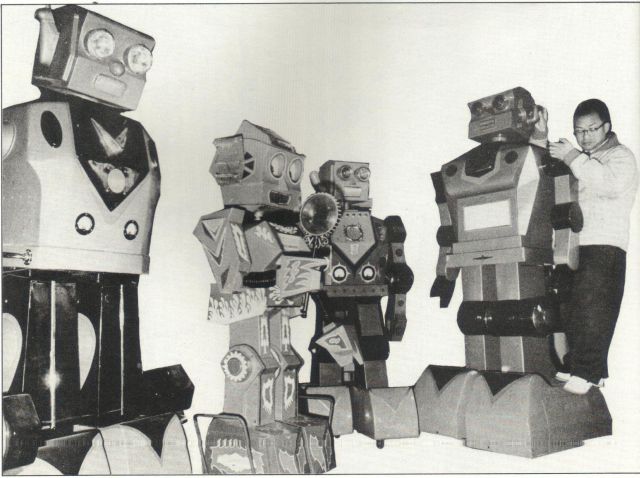 Shinsuk (far right) with his four brothers before Goro was born.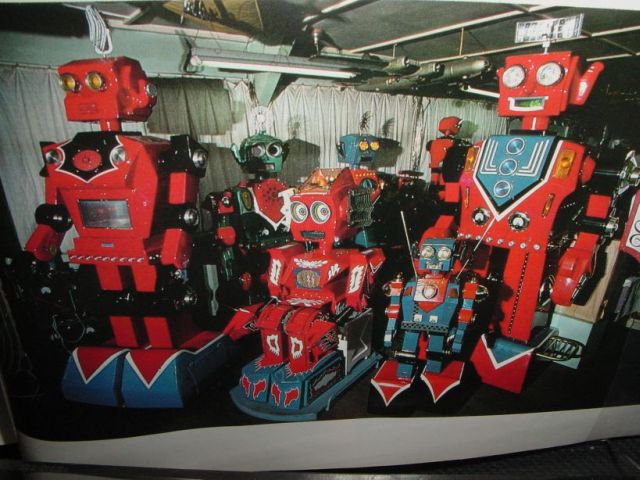 A later picture of Shinsuk (far left) with his brothers.
---
See the full Jiro Aizawa story here
.
---
Tags: Humanoid, Japanese, Jiro Aizawa, Mr. Shinsuk, Robot, Shinsuk-Kun, Zirou Aizawa