1965 – Unknown Robot – (Hungarian)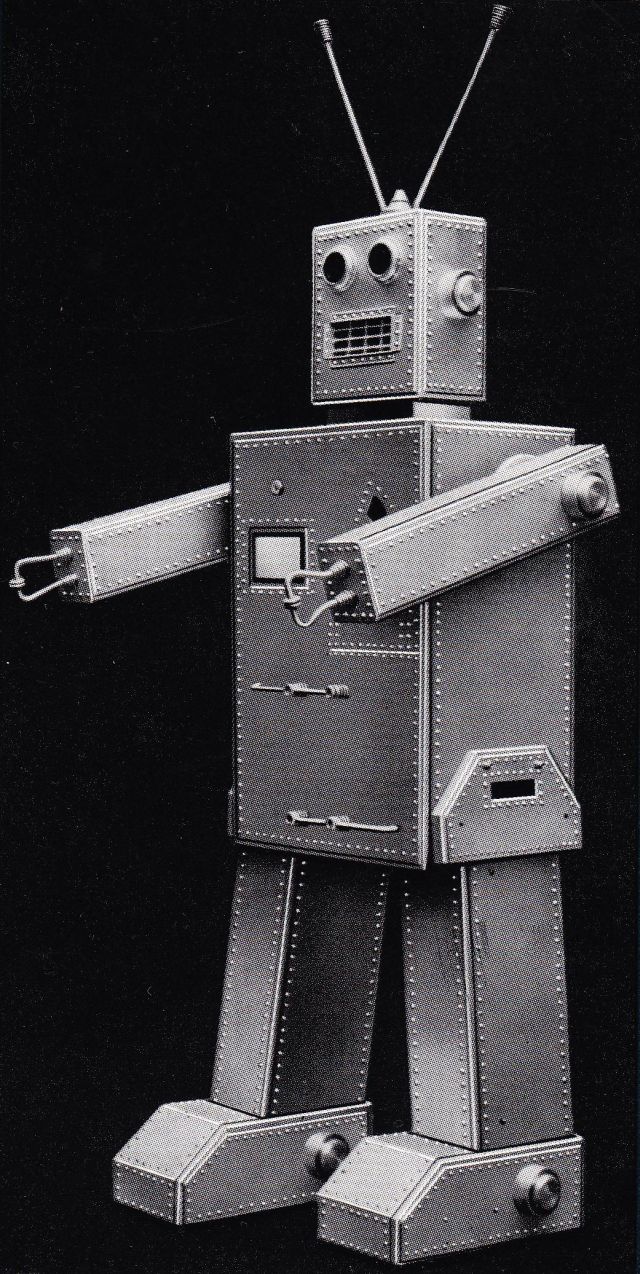 I first saw this robot on the cover of Tihamér Nemes book on Cybernetic Machines (German edition 1967). I assumed it to be a toy. It wasn't until I found the video clip that I realized it was a full-size humanoid. Other than that, I know little about this robot.
The robot uses a gliding walk on wheels. The heavy batteries are in each foot. The head antenna rotates as do the colour filters in front of the eyes. The arms can move up or down in unison. There is a remote hand controller connected by a cable.
The video clip is found here. You will need to register first (for free), then login. Search for "1965 4 11 NU" including the quotation marks. The clip is titled " UN ROBOT". The video clip is dated January 1965, so robot could have been built in 1964 or earlier.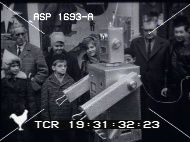 Still from video.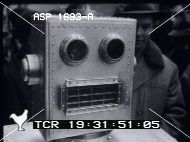 Still from video – head shot.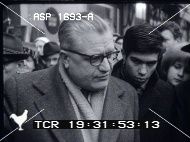 Image of the inventor.
---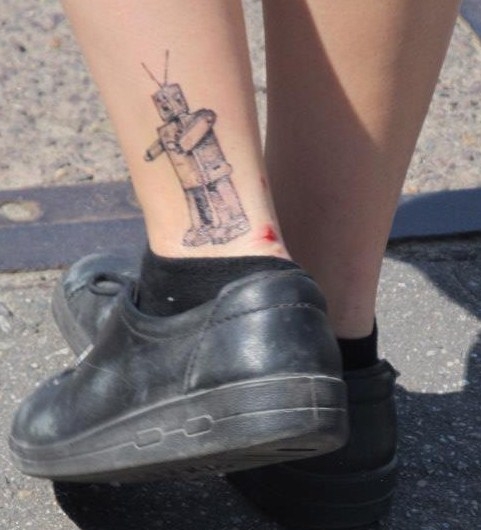 My youngest daughter, Erica, went on a trip through Europe in Sept 2012. Whilst visiting Budapest in Hungary, she got her first tattoo from http://www.renegadetattoo.hu.
---
Artist Lola Dupre did a photo montage of this robot.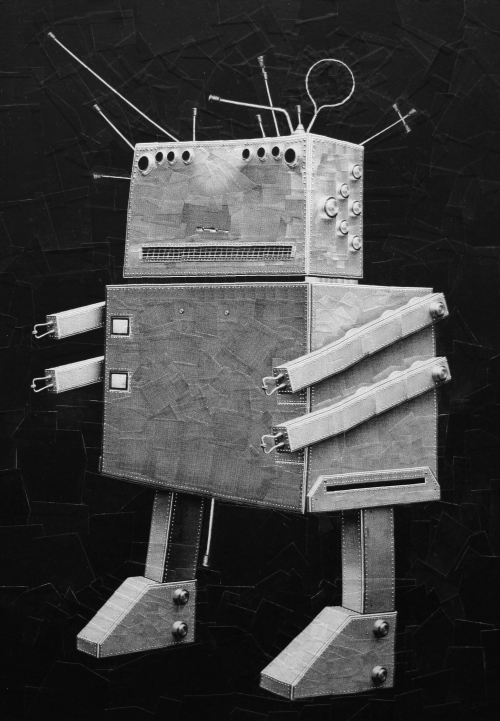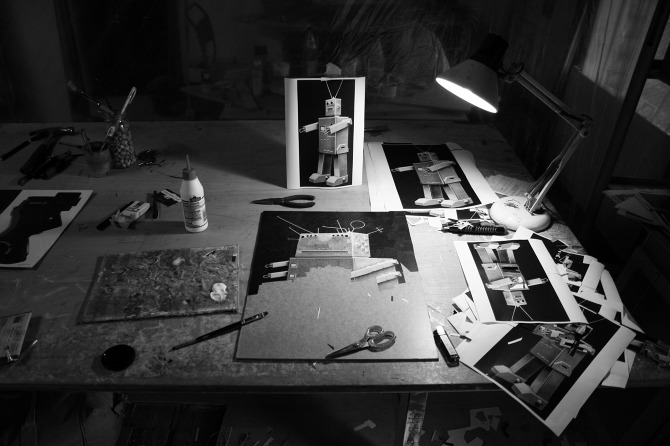 ---
Tags: 1965, Erica Hoggett, Humanoid, Lola Dupre, Nemes, Robot, Tihamér Nemes