1961 – "Rainbow" the Radio-Controlled Doll – A.M. Atton (British)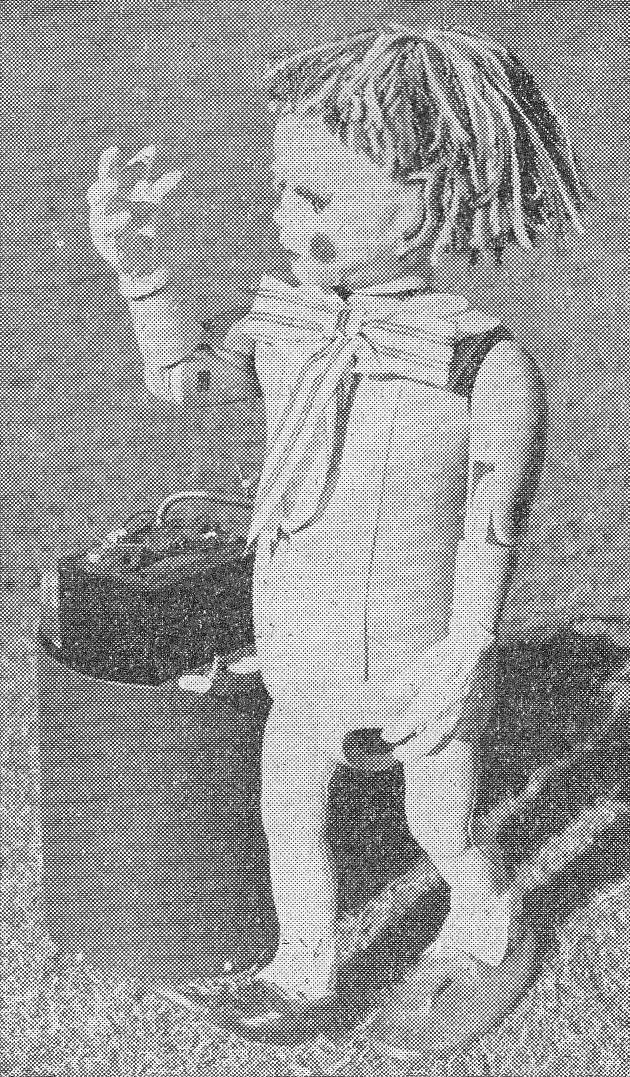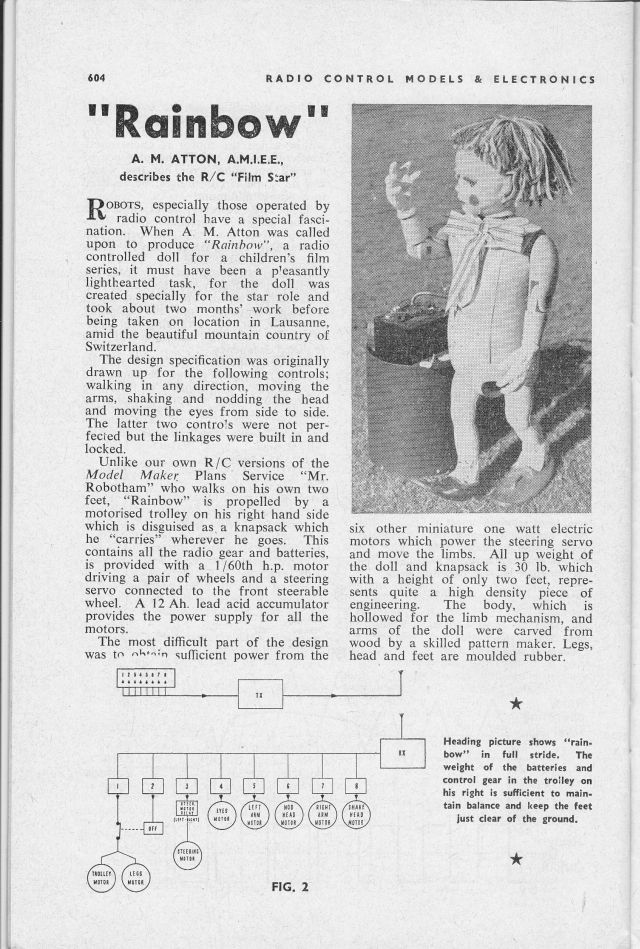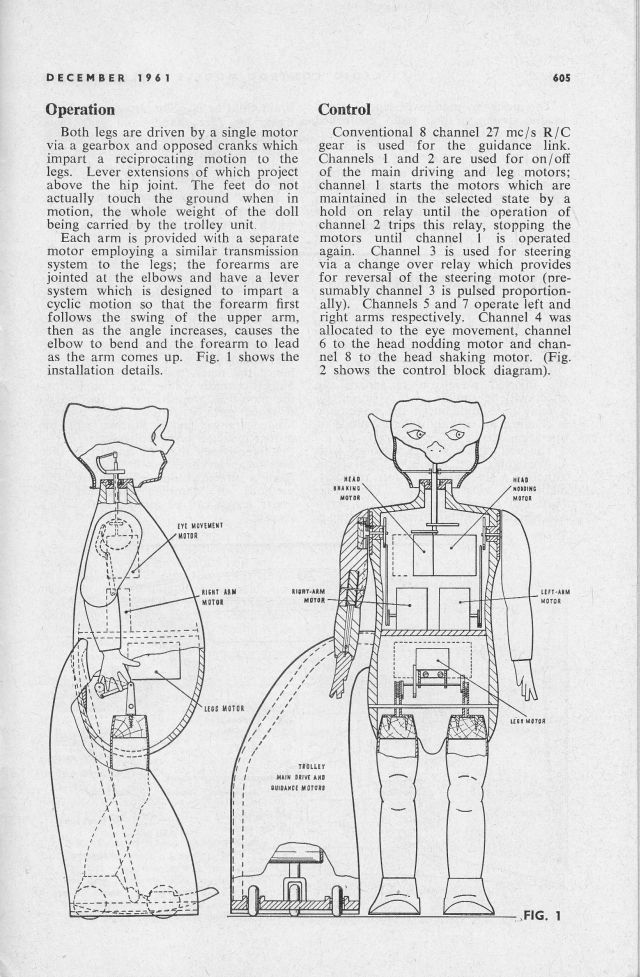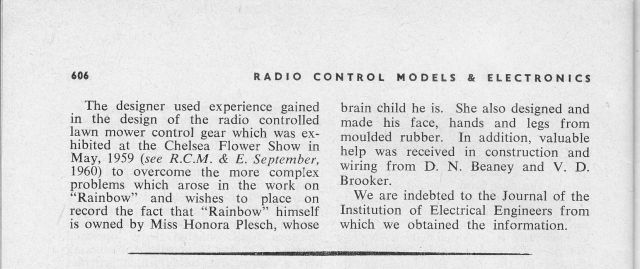 See pdf here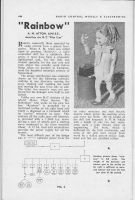 ---
VIDEO CLIP
You will need to register (free) and login to http://www.movietone.com/ , then search for the following:
Film Title: A LIVIN' DOLL

Card Title: THE LIVIN DOLL
Location: London, England
Date: 25/07/1960
Length: 51 secs
Story Number: 80678
Description: This is "Rainbow", the radio-controlled doll, seen here beside the basement swimming pool in a London house with the owner, Miss Honoria Plesch. Containing 7 motors, 9 relays and 20 yards of wire, "Rainbow" can do anything.
Shot List.: Key scene. MS small boy walking with radio controlled doll. MS same. MS same. CU doll. MS doll and boy. CU doll. MS woman with control box. CU woman with control box. CU. Control box. MS boy and doll in boats. MLS same. CU boy playing with doll. CU same. CU same. CU doll. CU control box. CU boy and doll.
---
Tags: 1961, A. M. Atton, British, Radio Control, Rainbow