1953-68 – "Mr. Magnetron" – (British)
Mr. Magnetron – At the National Radio Show held at Earls Court, London, England, Signalman Mellor, of Manchester, introduces a young man to the robot Mr. Magnetron.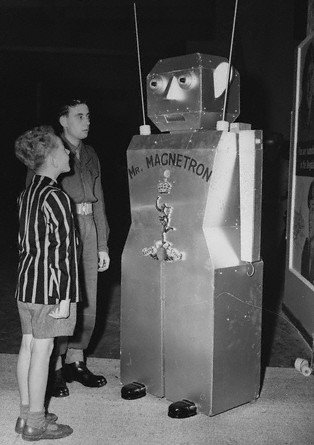 © Hulton-Deutsch Collection/CORBIS

Date Photographed: September 1, 1953
---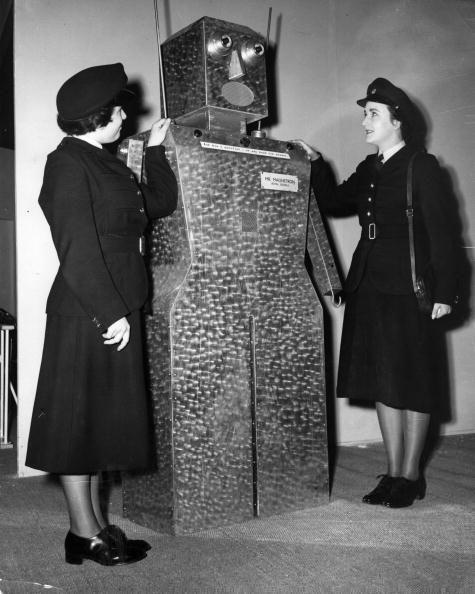 Mr Magnetron
24th March 1954: Lieutenant Corporal Pauline Bevan and Private Smith of the WRAC look at Mr Magnetron built by Royal Signals for Radio and Television exhibition at Olympia. (Photo by Hulton Archive/Getty Images)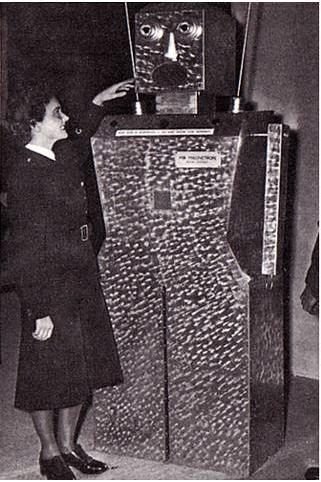 ---
A later version of Mr. Magnetron [1964].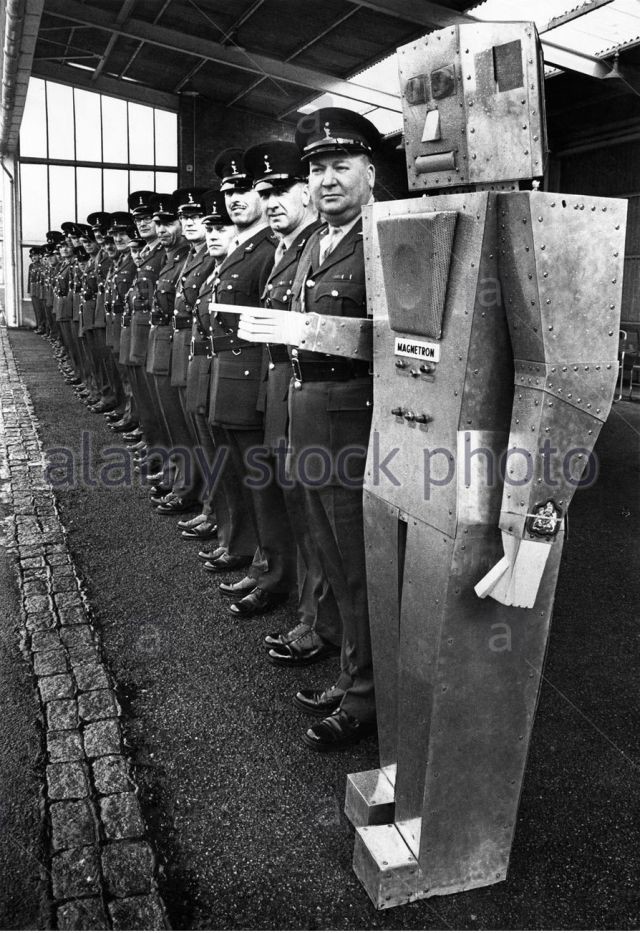 On the Army stand the Royal signals were showing Signal-man Magnetron the Electronic Robot. The aluminium clad robot is mounted on a perspex column to show that he has no wires or strings attached. Visitors are invited to speak to him and he answers their questions. But in between demonstrations the robot developed indigestion and soldiers from the Royal Signals had to apply some technical aid and soon had him working again. August 1964
---
A later version of Mr. Magnetron [1967].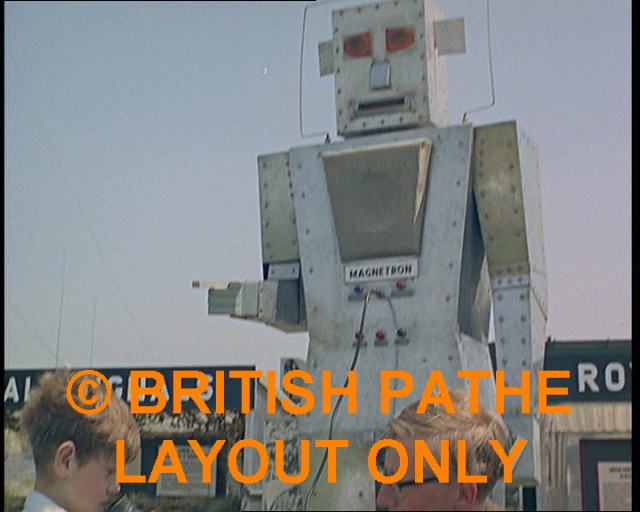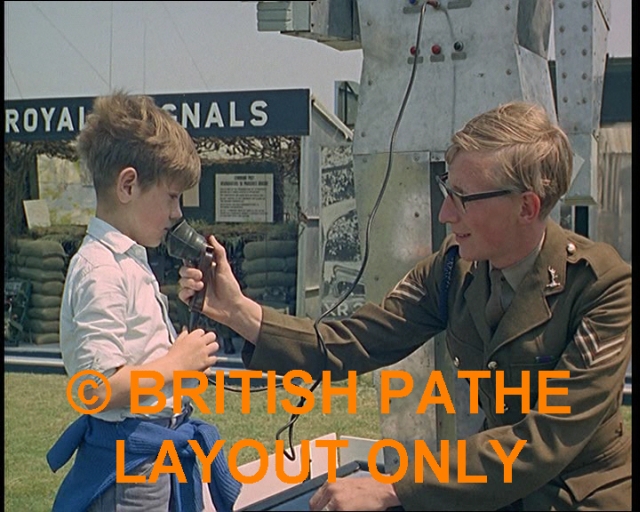 A soldier stands beside a large robot (Mr Magnetron) and tries to get a small boy to speak into a microphone. Another soldier speaks into a mouthpiece in a dugout beside equipment.
See video clip here.
---
1968 version of Mr. Magnetron.
---
See other early Humanoid Robots here.
---
Tags: 1953, 1954, 1964, 1967, 1968, British, Humanoid, Mr. Magnetron, Robot, Royal Signals